Colorado school shooter opened fire on his classmate. He could soon spend life in prison.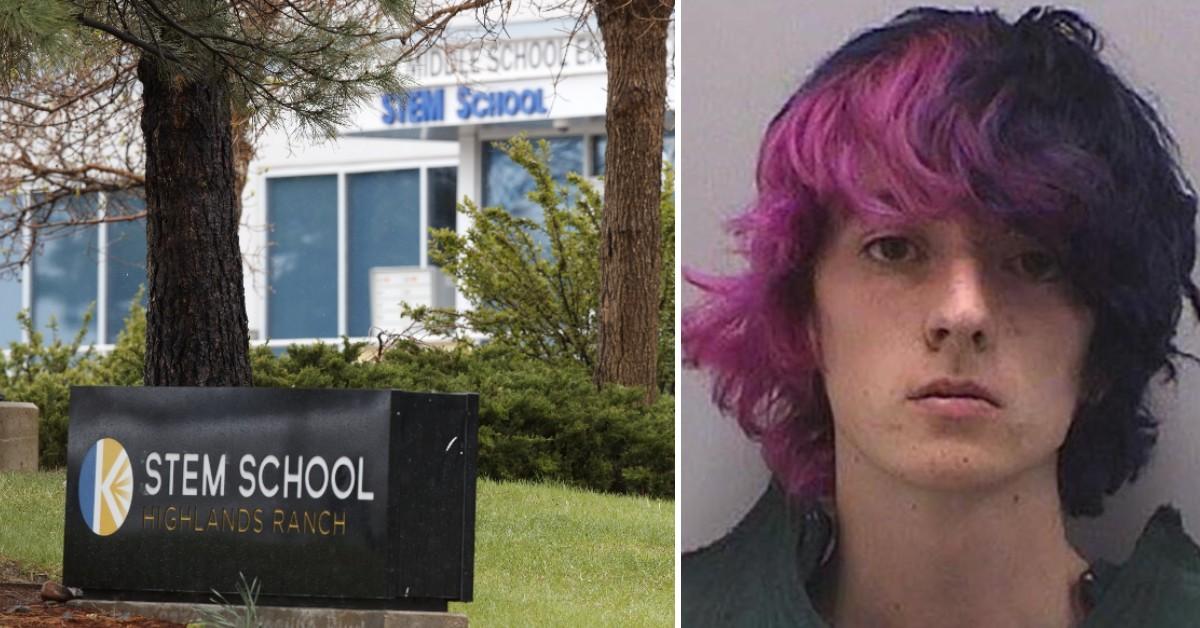 A former student and suspect in the 2019 fatal STEM School Highlands Ranch shooting in Colorado was found guilty of murder and 45 other counts earlier this month.
Article continues below advertisement
A jury found Devon Erickson, 18 years old at the time, guilty for the fatal shooting death of Kendrick Castillo. Eight other students were injured. Erickson is scheduled to be sentenced on Sept. 17 and faces a life sentence in prison without the possibility of parole.
On May 7, 2019, Erickson and another student, Alec McKinney, went to his home during lunch, broke into the parent's safe. They retrieved three handguns and a rifle with other ammunition and magazines.
Later, they entered the school premises with guitar cases loaded with weapons. Investigators believed the motive was based on revenge due to repeated gender taunts.
Article continues below advertisement
Both former students took positions in different areas while graduating students in a darkened room watched a movie. Chaos soon ensued as shots rang out and students ran for cover. Castillo attempted to confront the shooters but was fatally shot.
During closing arguments, Erickson's defense lawyer, David Kaplan claimed his client was a victim of manipulation and peer pressure from McKinney, who had been 16 at the time, reported USA Today. Kaplan told the jury the incident was not premeditated but had been a spur-of-the-moment incident.
Article continues below advertisement
He stated the defendant had no choice but had to cooperate with McKinney after he had gotten a threatening letter from him to carry out the attack.
In addition, the defense argued Erickson was tackled by Castillo, which led to the fatal shot being accidental.
However, prosecutors quickly dispelled the defense's argument by highlighting McKinney's testimony as a prosecution witness during the trial. He characterized Erickson as a friend and a willing partner in the shared objective of unleashing terror at the school.
Article continues below advertisement
In addition, prosecutors reminded the jury other students attempted to persuade Erickson to surrender the gun, but he resisted.
The jury had returned with a guilty verdict less than 24 hours after closing arguments.
McKinney pleaded guilty last year to first-degree murder, attempted murder and multiple other charges. He had been sentenced to life in prison. Since McKinney was 16 years old at the time of the incident, he could be eligible for parole after 20 years regarding a juvenile offender program.
"Kendrick Castillo's bravery will never be forgotten. While we cannot bring Kendrick back, we can find solace in the fact that the people responsible for this tragic and unthinkable event will be held accountable," Colorado Gov. Jared Polis said, according to NBC News.
Polis described Castillo as a true Colorado hero who died saving others.
Become a Front Page Detective
Sign up to receive breaking
Front Page Detectives
news and exclusive investigations.
More Stories