Intergalactic Invasion? 18-Mile-Wide Exploding Comet Resembling 'Star Wars' Spaceship Millennium Falcon Headed for Earth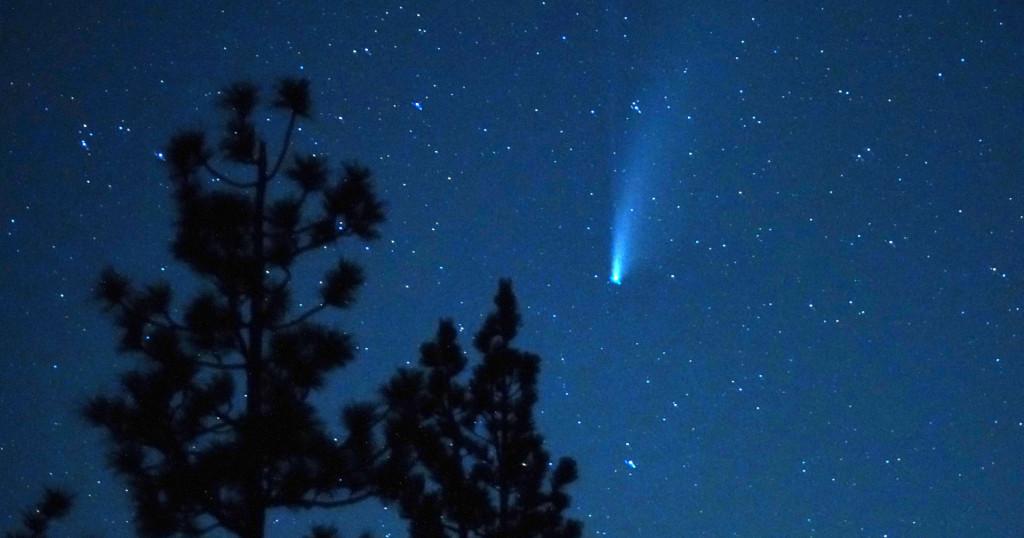 It's huge, it's exploding and it's on the way toward Earth.
Knewz.com reported that space-watchers are not frightened about an approaching comet. Nor should we be.
The comet, named "12P/Pons-Brooks," first made 21st-century news with an internal explosion in mid-July. But new explosions keep it in the astronomical spotlight.
Article continues below advertisement
Scientists liken it to a cold interstellar volcano. When the sun warms the comet, carbon monoxide and hydrogen are forced outward from it in the form of ice fragments.
The core of the Pons-Brooks comet is more than 18 miles wide, according to Earth.com. That makes it three times larger than Mount Everest.
The latest recorded explosion on Oct. 5, made it appear to sprout "horns," according to a report by Space.com. Some observers say with the horns, the comet looks a bit like the "Millennium Falcon," the spaceship famous from Star Wars movies.
That October 5 blast followed the biggest recorded explosion in seven decades on July 20, which expanded the gas around the comet to about 7,000 times the size of its nucleus.
While Pons-Brooks is not a new comet, it rarely passes near Earth. The last time it happened was in 1954.
Its next close encounter with our planet is expected on April 21, 2024.
But the best view of Pons-Brooks may come several weeks later. Scientists say its "peak brilliance" will occur June 2.
After that, the comet's long orbit is not expected to bring it back to Earth's galaxial neighborhood until 2095.
In the meantime, Pons-Brooks is visible through a telescope. Turn to the east-southeast in the night sky, about 36 degrees above the horizon. It's part of the Hercules constellation.
Article continues below advertisement
Traces of a more famous comet will be visible before dawn on the weekend of Oct. 21-22.
The Times of India notes the annual Orionid meteor shower will be at its peak, as Earth moves through dust and debris from Halley's Comet. The shower could be easy to spot, as the moon will be in its first quarter.
Halley's Comet is not expected to approach Earth again until approximately 2061.
The April pass by Pons-Brooks will come about two weeks after a total solar eclipse will be visible across much of the U.S. on Sunday, April 8.
Never miss a story — sign up for the Front Page Detectives newsletter. Be on the scene the moment news breaks.
Become a Front Page Detective
Sign up to receive breaking
Front Page Detectives
news and exclusive investigations.
More Stories