Ex-police chief in Connecticut rigged his own hiring. Now, he'll head to prison for it.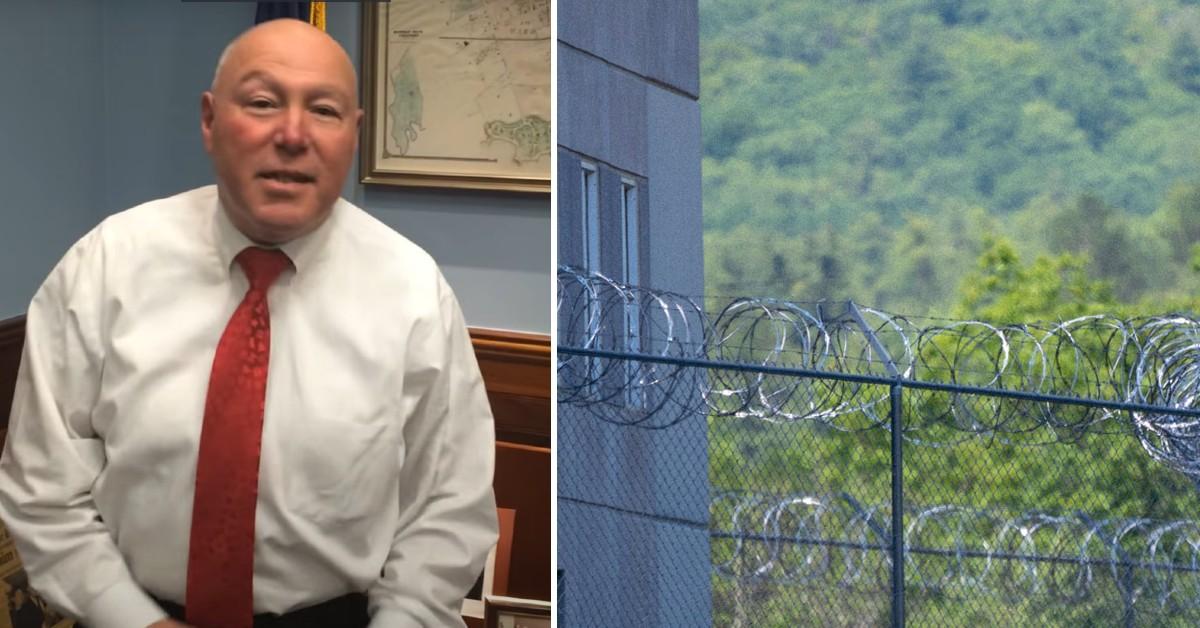 A former police chief in Connecticut will experience the other side of law enforcement, as he will spend a year behind bars for trying to force his own hiring into the top spot.
Article continues below advertisement
Bridgeport Police Chief Armando "A.J" Perez was sentenced by U.S. District Judge Kari A. Dooley to 12 months and one day in prison early this month. His sentence was handed down at the federal courthouse in Bridgeport, Connecticut.
The 35-year veteran of the Bridgeport Police Department pleaded guilty in October to making false statements to the FBI and defrauding the city. He resigned his position a month before his plea.
Perez, who was the first Latino police chief for the city, had schemed to rig the system to search for a permanent chief in 2018. At the time, Perez served as the acting chief of police and needed to take written and oral exams to qualify.
Article continues below advertisement
According to the United States Attorney-General's office, the 65-year-old colluded with David Dunn, the former Bridgeport personnel director who oversaw the entire process. In the hiring process, Dunn intercepted an outside consultant's questions, hired two other officers to write the essays in secret, and then attempted to influence a member of the panel designated to rank the candidates, all in Perez's favor.
Article continues below advertisement
Following Perez's successful ranking as one of the top three candidates, Mayor Joe Ganim appointed him as the Chief of Police, despite the appearance of bias by their long-time friendship and Ganim's criminal record. Ganim previously served as mayor between 1991 to 2003 and had served seven years in prison for corruption. He denied any involvement with the scheme and was never charged.
Perez was charged and was sentenced to prison. The judge also two years of supervised release, a fine in the amount of $7,500, and restitution of $299,407.
Article continues below advertisement
Robert Frost Jr., the defense attorney, asked for leniency and had requested his client to be sentenced to probation. However, prosecutors asked for prison time to send a stern message to the public that nobody was above the law.
The judge ruled in the prosecutor's favor, but with a measure of leniency as Perez faced ten years in prison.
In a statement announcing the sentence, U.S. Attorney Audrey Strauss said:
"Former Chief Perez schemed to rig the search for a permanent police chief to ensure the position was awarded to him, and then he repeatedly lied to federal agents in order to conceal his conduct. Today's sentence sends a strong message that public officials will be held accountable when they corruptly put their own self-interest above their duties to faithfully serve their citizens."
Article continues below advertisement
When he spoke to NBC Connecticut, Frost said, "A.J. is deserving of punishment for his crimes, but he is being punished already. Today, instead of living out his retirement as a pillar of his community with the distinction of being the first Hispanic Chief of Police of the City of Bridgeport, A.J. faces his retirement years as a pariah and litigation target."
The Connecticut Attorney-General's office had initiated the move to garnish Perez's municipal retirement pension.