Minnesota Couple Face Charges After 1-Year-Old Son Overdoses On Heroin Laced With Fentanyl, Police Say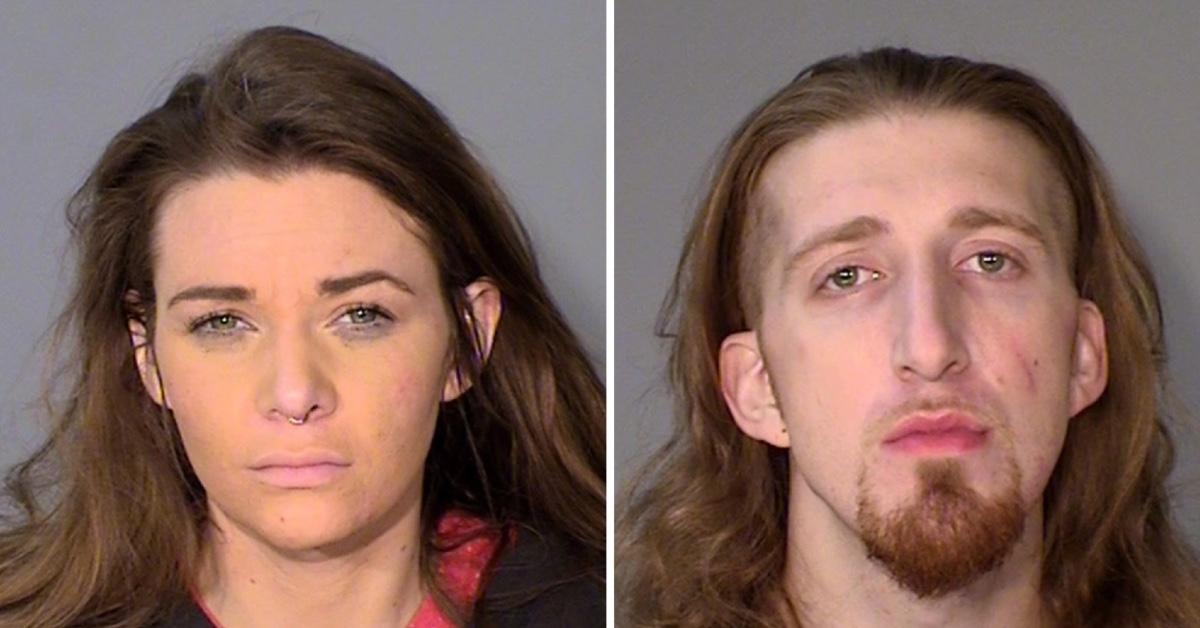 The mother and father of a 1-year-old boy who died from a drug overdose in Minnesota late last summer have been arrested in connection with the case, authorities said.
Article continues below advertisement
Andrea Niccole Intveld, 31, of Little Canada, was charged with two counts of second-degree manslaughter, and Joseph Tanner Elajah Compton, 28, of Elk River, was charged with third-degree murder and second-degree manslaughter, KSTP reported.
Around 3:30 a.m. on Sept. 4, deputies with the Ramsey County Sheriff's Office responded to a residence after receiving a report about an unresponsive toddler.
The boy was transported to an area hospital, where he was pronounced dead.
Article continues below advertisement
Deputies observed a spoon with burn marks as well as uncapped needles inside the bathroom, according to a complaint obtained by KSTP.
An autopsy showed the child had heroin and fentanyl in his system, and his cause of death was determined to be the result of drug toxicity, according to the medical examiner.
The child's mother, Intveld, told investigators Compton was taking care of their son the day of the incident, and when she returned home she found the child blue and unresponsive, according to the court documents.
She later allegedly changed her story and admitted she fell asleep in the bathtub, and when she woke up, Compton was looking for Narcan in a panic, court documents state.
Article continues below advertisement
The couple unsuccessfully administered multiple doses of the opioid overdose treatment to the baby, and Compton, who had an outstanding warrant for domestic assault, left the home before deputies arrived, according to the complaint.
A deputy looking for Compton four days after the child died allegedly overheard a conversation between Compton and Intveld. According to the complaint, Intveld allegedly told Compton, "I know that you're still using and that you killed your son with your own drugs" and added the baby "was awake for a very long time while you were passed out … with drugs sitting out."
Article continues below advertisement
After Compton was arrested later that day, he alleged he and the boy's mother both used heroin the day of their son's death and he was aware it likely contained fentanyl, the complaint states.
Intveld earlier denied she used heroin the day of the incident.
Compton allegedly said he fell asleep when he and his son were playing on the floor, and when he woke up he noticed the container holding the heroin was open and his son was no longer breathing, according to the complaint.
If convicted of the manslaughter charges, the couple face up to 10 years in prison, KSTP reported, while Compton could receive up to 25 years in prison if found guilty of the third-degree murder charge.
Become a Front Page Detective
Sign up to receive breaking
Front Page Detectives
news and exclusive investigations.
More Stories