A Man Became Infatuated With His Coworker. He Then Copied Her Key And Killed Her When She Came Home For Lunch.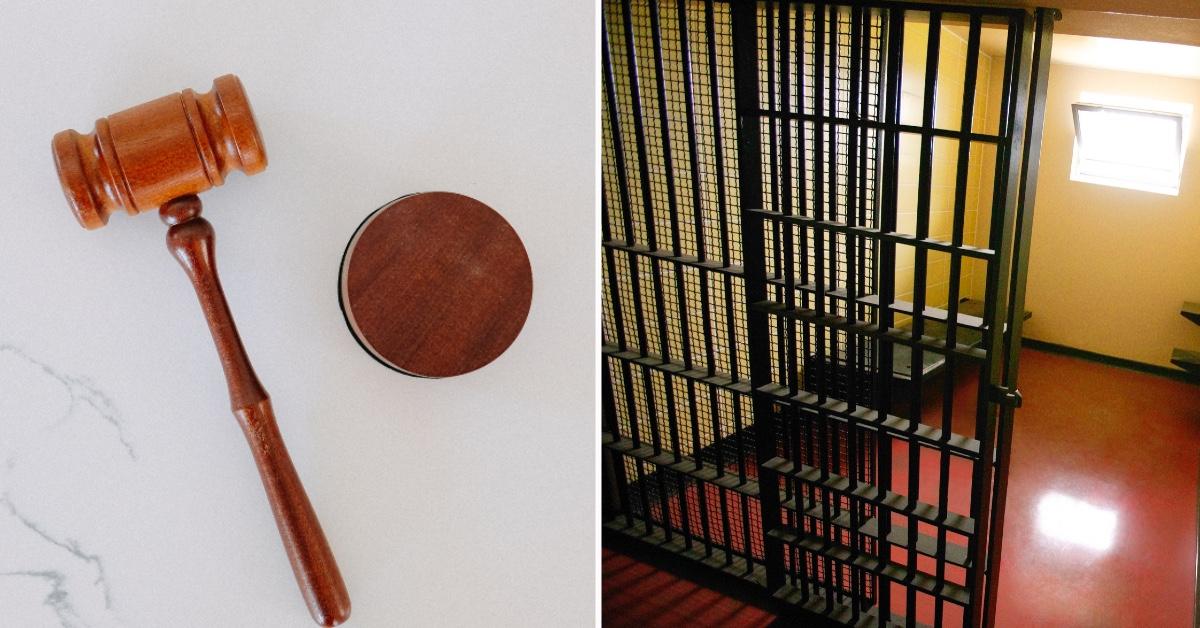 A New Jersey man will spend more than half a century behind bars in connection with the stabbing death of a coworker he became obsessed with over three years ago.
On Jan. 23, Middlesex County Superior Court Judge Pedro Jimenez Jr. sentenced Kenneth Saal, 33, to serve a total of 55 years in state prison in connection with the murder of 26-year-old Carolyn Byington in 2019, My Central Jersey reported.
"Move on from today," Judge Jimenez told the victim's loved ones in court. "She made each one of your lives better because she was in it. Mourn her by celebrating who she was and everything she gave. She wants you to live your life."
Article continues below advertisement
Saal pleaded guilty in November to first-degree murder, second-degree burglary and fourth-degree stalking, according to the Middlesex County prosecutor.
Officials said Saal admitted that in April 2019 he secretly made a copy of Byington's apartment key, which he then used to go into her Plainsboro residence multiple times over the following months while she was working.
Saal, an accountant, and Byington, a market research project manager, were both employed at the firm Engine US in West Windsor.
Saal confessed that during his visits to the victim's apartment he installed hidden surveillance cameras without her knowledge, prosecutors said.
On June 10, 2019, Saal, then a married father of a newborn daughter, was in Byington's place when she unexpectedly came home from work for lunch and startled him.
Saal, who was hiding behind a door, repeatedly stabbed Byington during what Judge Jimenez called a "cruel and depraved" attack that "makes no sense," according to My Central Jersey.
Officers found Byington's body inside her home after colleagues asked police to conduct a wellbeing check on her because she had failed to return from her lunch break.
Byington was arrested for murder in August 2019.
Article continues below advertisement
Saal admitted in the plea that while behind bars at the Middlesex County Adult Correction Center in North Brunswick awaiting trial last year he conspired with another inmate to hire someone to commit a murder in a similar manner to the way Byington was killed so police would suspect his coworker's killer was still on the loose.
He also admitted to conspiring to have a witness in the case slain and a "suicide" note left claiming responsibility for Byington's murder, NJ.com reported.
Saal pleaded guilty to first-degree conspiracy to commit murder and second-degree conspiracy to commit witness tampering in connection with the two failed schemes.
At his sentencing, Saal received 45 years for the murder and burglary charges as well as 10 years to be served consecutively for the conspiracy and witness tampering charges against him.
Addressing the victim's family and friends at the hearing, Saal told the court he was "sorry every day" for his choices.
"If there was any way I could take back things that I have done I would without question," he said. "I regret immensely the pain I have caused you all. There are no words big enough to described the atrociousness I've done or the misery I've brought on you."
The convicted killer also apologized to his ex-wife and their daughter for the "selfish decisions" he made, and to his parents for the "façade" he erected that kept them "from seeing any warning signs."
"I can only imagine the pain I have caused from the shock of learning the truth," he said.
Become a Front Page Detective
Sign up to receive breaking
Front Page Detectives
news and exclusive investigations.
More Stories