Here Is The Story Behind 10 Of The Craziest Mugshots Of All Time And What Landed The Suspects In Jail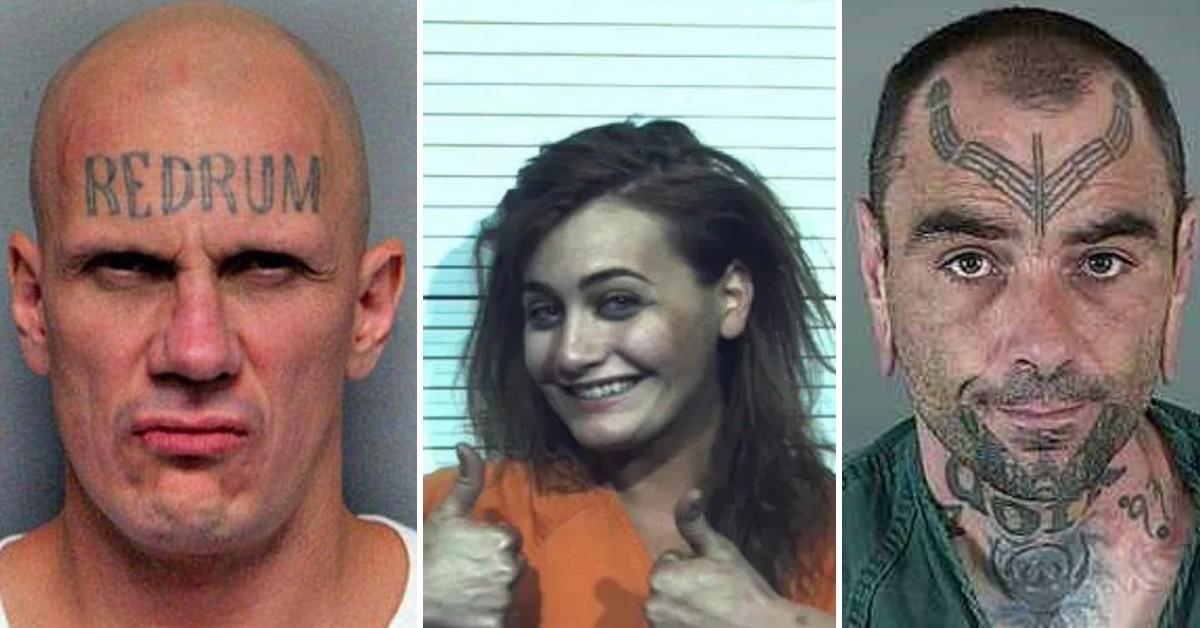 Hardly anyone is ready to have their picture taken at a moment's notice — and sometimes it can lead to a very bad look.
Article continues below advertisement
It's even worse when they come from arrests and live online forever. That's what's happened to some people who were arrested and became infamous for their quirky mugshots. Here are 10 more absurd mugshots and the stories on how the suspect ended up in front of the booking camera.
MICHELLE WARO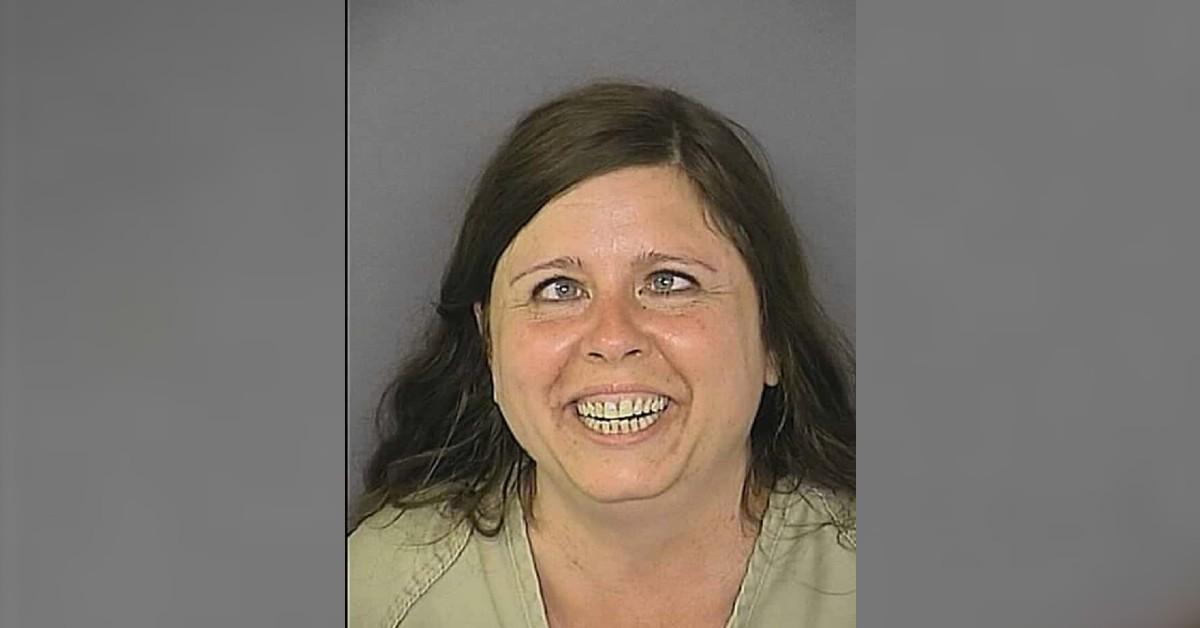 A Maryland woman oddly seemed thrilled after being arrested for allegedly throwing bricks through family members' windows. The odd mugshot, which shows Michelle Waro smiling and cross-eyed came after she was charged with three counts of reckless endangerment and two counts of property destruction over $1,000. According to UPI, Waro told police she committed the crime because "This was fun, and they are a bunch of b******."
Article continues below advertisement
CHRISTOPHER RAY WOODS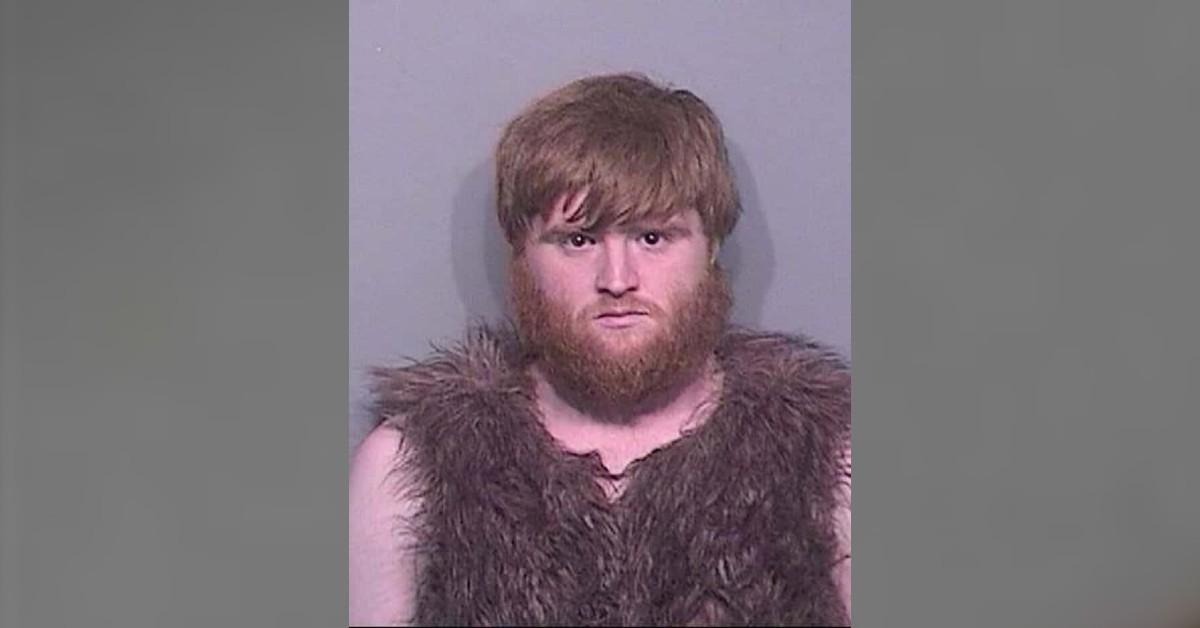 No, police did not catch Bigfoot. However, they did catch a party animal. Christoper Ray Woods was arrested in Alabama and charged with possession of marijuana and a controlled substance while attending a music festival, according to AL.com. While a mugshot is always embarrassing, the faux-fur vest really made this one over the top.
Article continues below advertisement
CHRISTOPHER SHIRLEY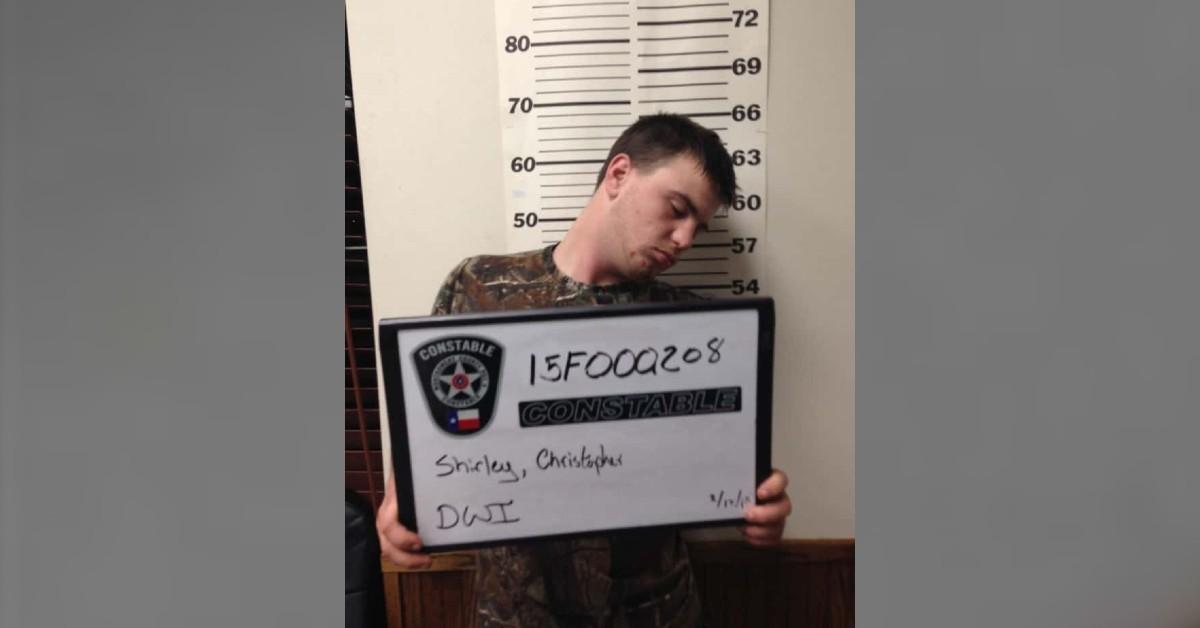 Sometimes you've just got to sleep it off. And sometimes you really have got to sleep it off. That was the case for Christopher Shirley, who was arrested in Texas for allegedly backing his vehicle into another one in a Walmart parking lot. His mugshot drew the Internet's attention when he appeared in it dosing off. According to Complex, police found Shirley asleep in his vehicle in the parking lot and attempted to wake him up. It took a big of time, but Shirley finally woke up and failed a sobriety test as he was squinting, slurring his speech and had difficulty walking, according to police. When Shirley was formally charged with driving while intoxicated, he dosed off once again while having his mugshot taken.
Article continues below advertisement
SHAWN FREDERICK WEATHERHEAD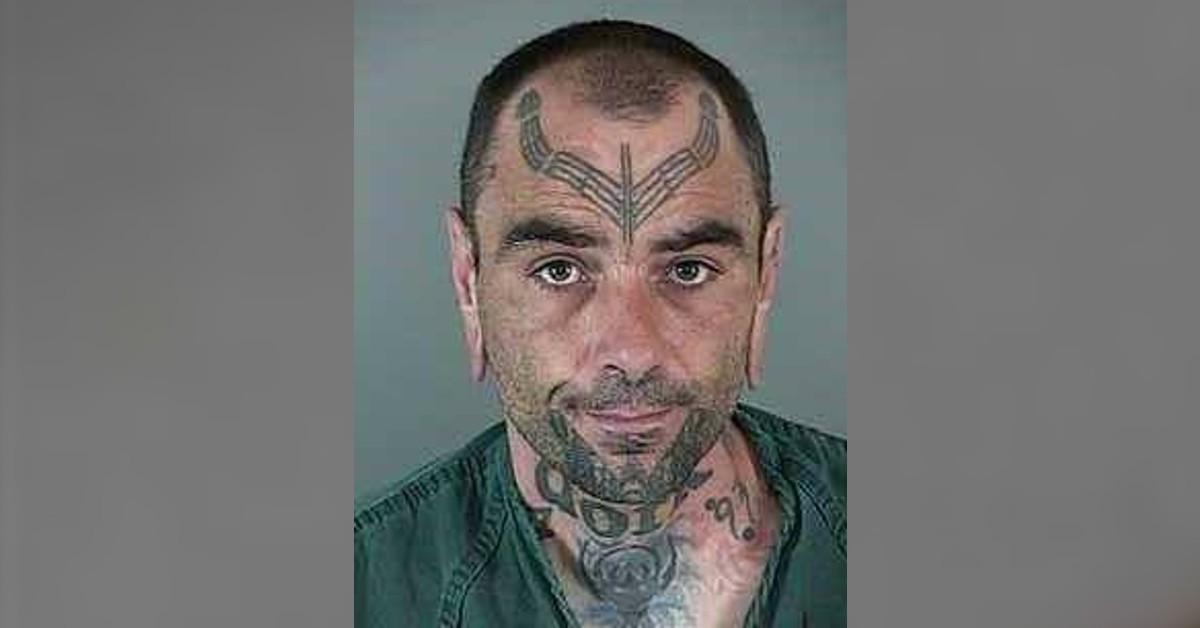 A heavily tattooed man in West Virginia drew the Internet's attention when his mugshot revealed the tats, including one across his neck that says "dork." According to the FBI, Shawn Frederick Weatherhead called the FBI's Public Access Line approximately 1,000 times, including three occasions in which he threatened to kill people, KRON 4 reported. Police arrested Frederick and charged him with interstate communication of a threat to injure the person of another.
Article continues below advertisement
HARRISON WOOTTON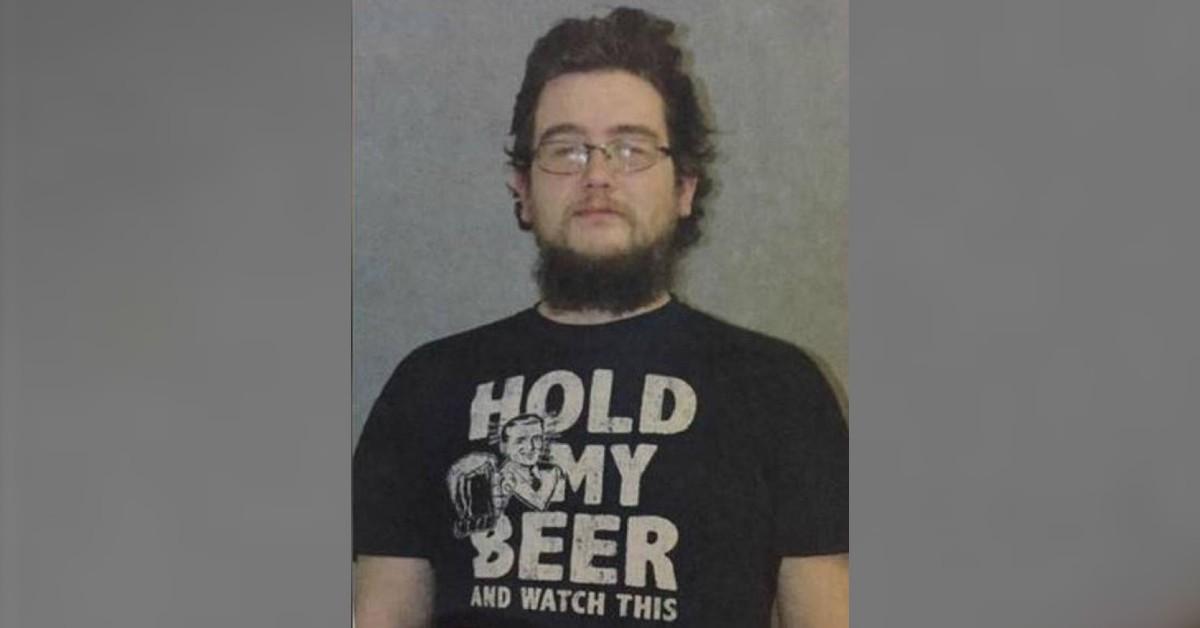 A man wearing a "Hold My Beer and Watch This" T-shirt got the attention he wasn't seeking, according to NBC Connecticut. Harrison Wootton was arrested and charged with operating a vehicle under the influence, misuse of plates and registration, failure to maintain a proper lane and failure to have insurance after wrecking his vehicle. Apparently the shirt matched the crime.
Article continues below advertisement
DARYLE GUILLOT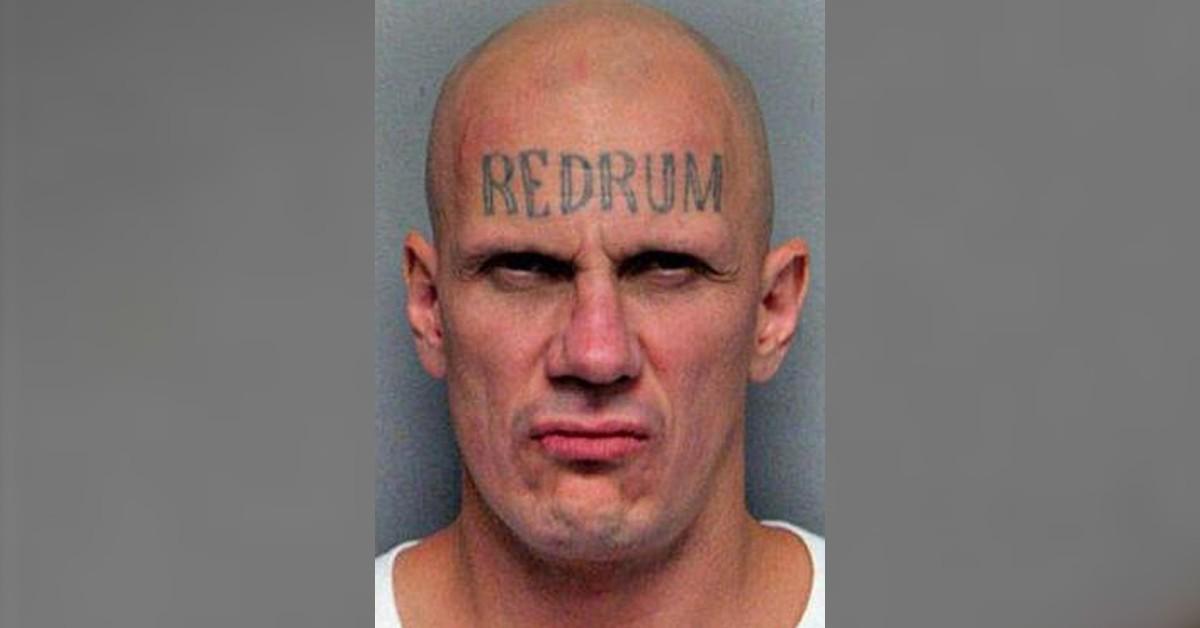 This guy didn't quite live up to his tattoo, but he did commit some crimes. Daryle Guillot, whose mugshot drew attention for the "REDRUM - murder spelled backwards - tattoo across his forehead. Guillot was serving an attempted robbery sentence when he pleaded guilty to a carjacking in Louisiana that happened shortly after, according to NOLA.com.
Article continues below advertisement
MAILENE DIAZ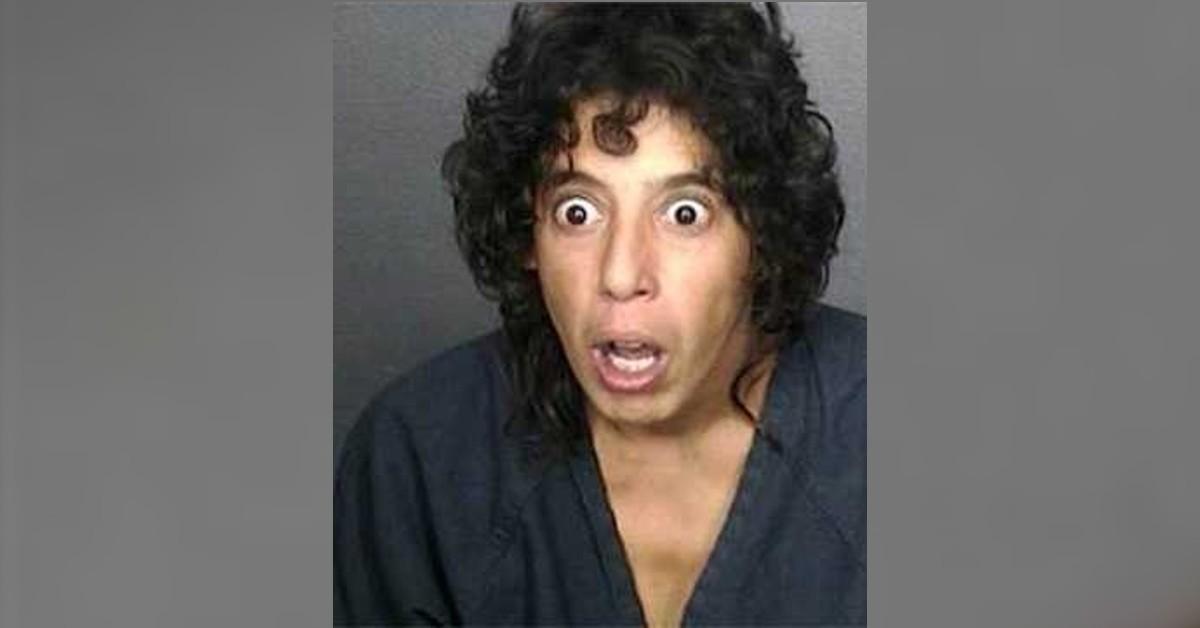 Painting or photo? Mailene Diaz's mugshot became famous when people pointed out that her expression was very reminiscent of the person depicted in Edvard Munch's painting "The Scream." Part of the shock might have been from seeing a Valentine's Day go up in flames when Florida police arrested her and charged her with possession of drug paraphernalia and trespassing, according to Local 10 News. Not much to celebrate there.
Article continues below advertisement
VICTOR JOSEPH ESPINOZA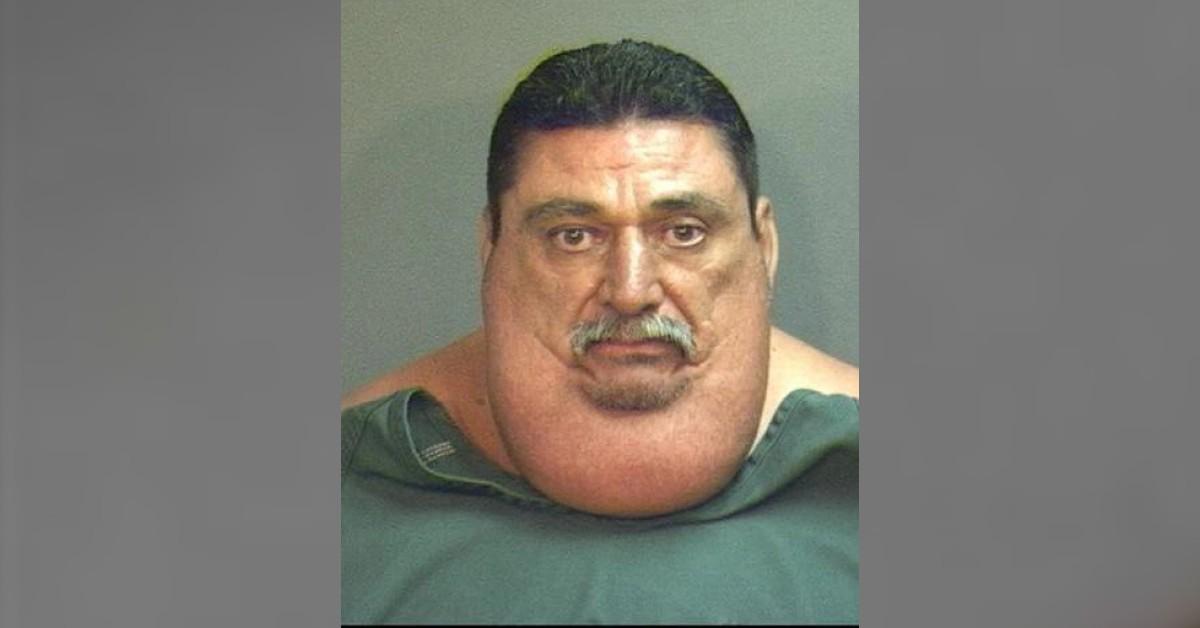 Sometimes a picture burns a hole in your memory. That was the case for many when Victor Joseph Espinoza was arrested and charged with false imprisonment. According to police, he grabbed a 10-year-old boy in a park in California and sniffing his arm. Espinoza's mugshot drew widespread attention for his massive chin that was hard to look past. According to The Orange County Register, Espinoza approached the boy and asked if the child wanted to see his gang tattoo. He then allegedly grabbed the boy's armed and sniffed him.
Article continues below advertisement
MICHELLE WATSON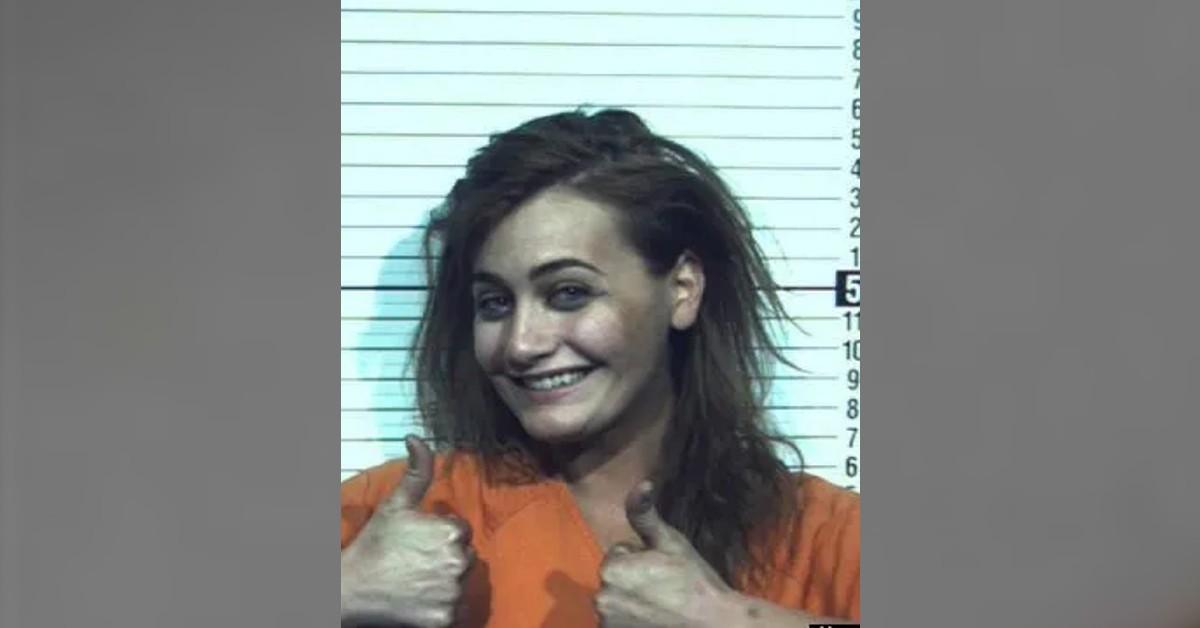 Who has two thumbs and likes being arrested? Apparently, this girl. Michelle Watson's mugshot drew attention when she was arrested in Arizona for allegedly driving her car on the sidewalk and kicking a police officer during a drunken incident. In her mugshot, Watson smiles ear to ear while holding two thumbs up. According to Jalopnik, witnesses told police that Watson drove her car in the middle of the road and bumped into curbs before finally winding up on a sidewalk while trying to park. Police said Watson used "profane language" while declining to take a sobriety test. Watson then allegedly kneed an officer in the groin when they attempted to remove her purse. If her mugshot tells anything, she was apparently pleased with her performance.
Article continues below advertisement
RANDON REID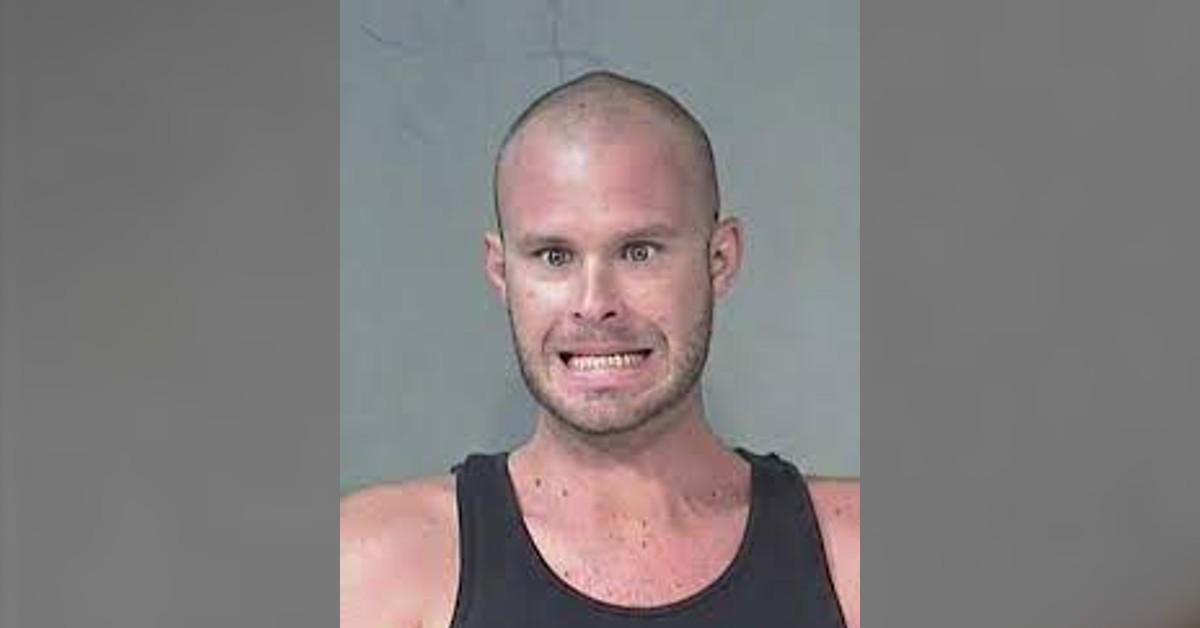 Did he need TP for his bunghole? A man in Arizona's smile in his mugshot made him look similar to Beavis' alter ego "Cornholio," drawing the Internet's attention. While Beavis and Butthead were known for their idiotic behavior, Randon Reid's mishap was a bit more serious. According to the Phoenix New Times, Reid was arrested for allegedly shooting a live round at an airplane. Reid was arrested on suspicion of aggravated DUI and felony flight and had two outstanding warrants. The plane was damaged from the alleged shooting.
Become a Front Page Detective
Sign up to receive breaking
Front Page Detectives
news and exclusive investigations.
More Stories