Critical MH370 Debris and Evidence Found in Madagascar Remains Untested Even as New Underwater Search Set to Launch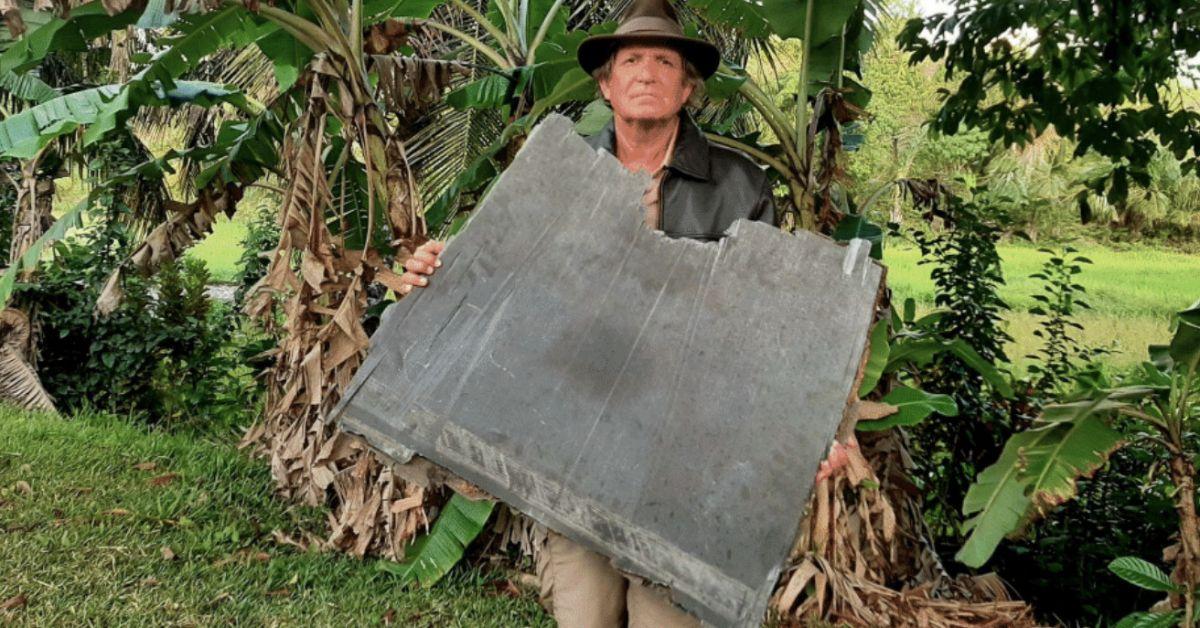 Debris believed to be from doomed Malaysia Airlines Flight 370 found washed up on a beach in Madagascar sits in that country's crash investigation agency — and remains untested.
Knewz.com recently reported the key piece of evidence is languishing in storage at the Bureau of Enquiry and Analysis for Civil Aviation Safety in Madagascar.
Article continues below advertisement
France's BEA, the air crash investigation agency which has authority over the island nation, has not attempted to link the item with the ill-fated flight MH370 to establish if it was a piece of the missing plane, a source said.
One of the items is said to be the Port Side Nose Wheel Aft Door, according to Richard Godfrey, an aerospace engineer who has investigated the case over the last nine years.
In a series of special reports, Knewz.com published a series of images of the debris that was uncovered on Nov. 17 last year in the backyard of a local fisherman.
The new part washed ashore in March 2017 but was unknown to the public until recently.
Article continues below advertisement
"To my knowledge the remnant of the Port Side Nose Wheel Aft Door of 9M-MRO (MH370) is still sitting in the offices of BEA in gathering dust," said Godfrey.
He said Malaysia's Air Accident Investigation Bureau, tasked with solving the disappearance of the plane with 227 passengers and 12 crew members on board, is "not willing to pay the packaging and freight costs to repatriate the item to Malaysia."
"The Malaysian Air Accident Investigation Bureau (AAIB) are not doing their job," Godfrey added.
MH370 disappeared on March 8, 2014, during a flight from Kuala Lumpur to Beijing.
As we reported, American adventurer Blaine Gibson found the item when he went searching near where three other items purportedly from MH370 had washed up on the same beach on the Antsiraka Peninsula.
In total, 21 pieces of debris have been found on the island off the south-eastern coast of Africa.
Said Godfrey, "It is our responsibility to hand it in to BEA in Madagascar. It is the Malaysian AAIB responsibility to investigate and analyse the item. None of the 41 items of MH370 floating debris so far found have actually been sent to Boeing."
Article continues below advertisement
Ghyslain Wattrelos, who lost his wife and two teenage children on MH370, told The Guardian he had quit his job to ensure he would one day be able to give his remaining 23-year-old son some answers.
"I'm involved in this quest for truth because I don't want him to be involved. One day I will tell him what happened," he said.
"I will stop searching when I have a definitive answer. I think we will get it one day. I do believe that many people in this world have a small part of the truth and I don't think they can hide it forever."
Never miss a story — sign up for the Front Page Detectives newsletter. Be on the scene the moment news breaks.
Article continues below advertisement
It's yet another blow to the families of those lost as part of the Malaysia Airlines disappearance who have previously accused Malaysian authorities of not doing enough.
In the wake of the tragedy, many families said they were dismayed by an apparent lack of interest from Malaysian authorities in the growing amount of debris washing up on the other side of the Indian Ocean.
Ocean Infinity, a private company, has said it is planning to resume an underwater search for MH370 commencing in late 2023 or early 2024 in a bid to solve the greatest aviation mystery of the modern age.
"It would mean that 239 families would finally have answers and I think everyone involved in the search is motivated by that. Bring those people home," said Peter Foley, the former head of the Australian Transport Safety Bureau's search for MH370.
Become a Front Page Detective
Sign up to receive breaking
Front Page Detectives
news and exclusive investigations.
More Stories