Dad Convicted Of Killing Son, 6, Sodomized Him With Stick, Yanked Boy's Teeth Out With Pliers For Eating Cake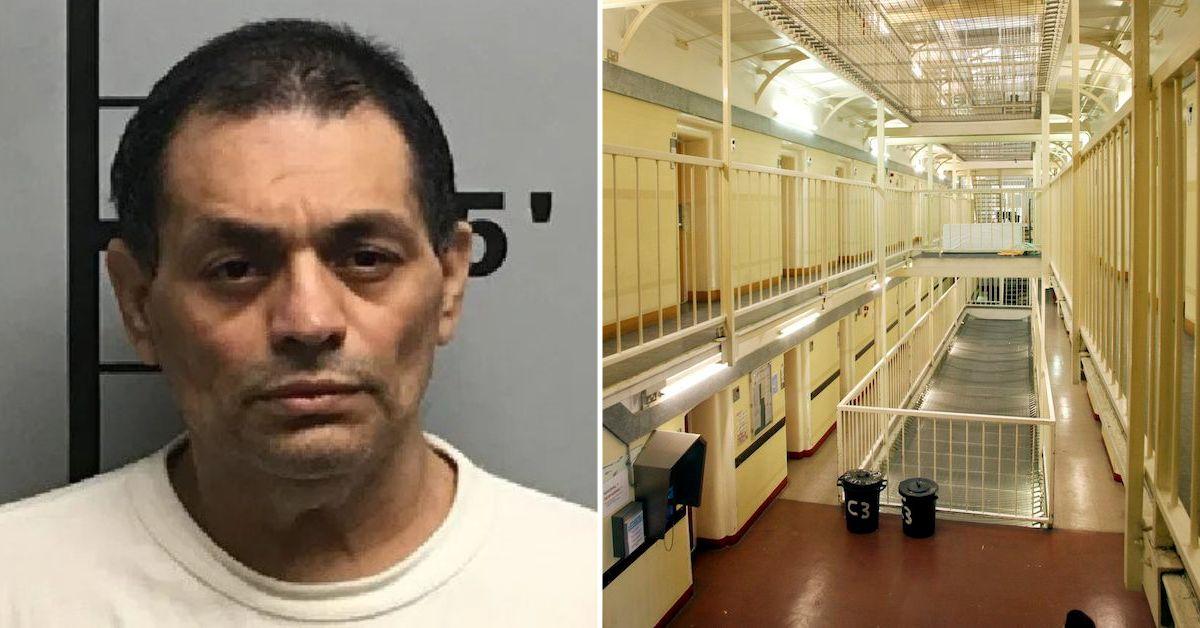 A jury in Arkansas has found a man guilty of murder for a third time in connection with the brutal death of his young son.
In April 2015, Mauricio Torres was arrested for killing his 6-year-old boy, Maurice "Isaiah" Torres.
The child died after his father used a stick to sodomize the boy during a family camping trip in Missouri.
Article continues below advertisement
The first guilty verdict for Torres was overturned after the Arkansas Supreme Court ruled in a 4-3 decision to grant him a new trial due to jurisdictional issues.
The second trial began in February 2020 and ended in a conviction, but the judge declared a mistrial after someone jumped from the witness stand box and tried to attack the defendant.
During that second trial, a medical examiner testified that Isaiah was physically abused for years and ultimately died from a bacterial infection caused by rectal trauma, CrimeOnline.com reported.
Torres grew emotional during the second trial when his 12-year-old daughter testified against him, saying she witnessed both Torres and her mother, Cathy Torres, treat Isaiah differently than his twin sister.
Article continues below advertisement
The daughter said Isaiah was never given cake or presents on birthdays, whereas his sister got to celebrate. They would receive gifts and stockings for Christmas, but Isaiah would get nothing, she said.
The daughter also testified her dad would routinely beat Isaiah, make him sleep in a dog cage and feed him rice and beans or peanut butter while the family was eating home-cooked meals or takeout.
The girl told the court she saw her parents beat Isaiah with sticks, shoes and cables and said she even hit Isaiah with a stick when her parents told her to because she was afraid she would get in trouble if she refused.
During another incident, the girl testified she witnessed her parents scrubbing Isaiah before Torres poured bleach on him, causing the boy to end up in the hospital afterward. She also claimed she saw her father put a stick between Isaiah's legs and pull his teeth out with pliers.
Jurors in Torres' most recent trial also learned that at the time of Isaiah's death, he had a broken nose and numerous wounds, both old and new, on his head, arms, back and legs. He was also missing several teeth, which had been either knocked or pulled out.
Article continues below advertisement
Never miss a story — sign up for the Front Page Detectives newsletter. Be on the scene the moment news breaks.
Torres claimed his wife was the one who sodomized Isaiah with a stick and did most of the beatings, alleging she never "connected emotionally" with the child.
In a 2015 interview with Bella Vista police Capt. Tim Cook, however, Torres admitted he put a stick in the boy's rectum at least twice and made him do squats for eating cake.
Torres tried to downplay his involvement in Isaiah's death and once said he is only guilty "by association."
In his most recent trial, Torres reportedly wept during opening statements as the 911 call placed on the night Isaiah died was played for the court as well as throughout the proceedings, but he showed no reaction when the guilty verdict was read, the Democrat-Gazette reported.
Mauricio is scheduled to be sentenced on Feb. 17 and is facing either life behind bars without parole or the death penalty.
Cathy Torres previously took a plea deal for her role in her child's death and received life in prison for capital murder.
Become a Front Page Detective
Sign up to receive breaking
Front Page Detectives
news and exclusive investigations.
More Stories