A Teenager Who Went Missing Decades Ago In California Has Reportedly Been Spotted Several Times. But Does He Want To Be Found?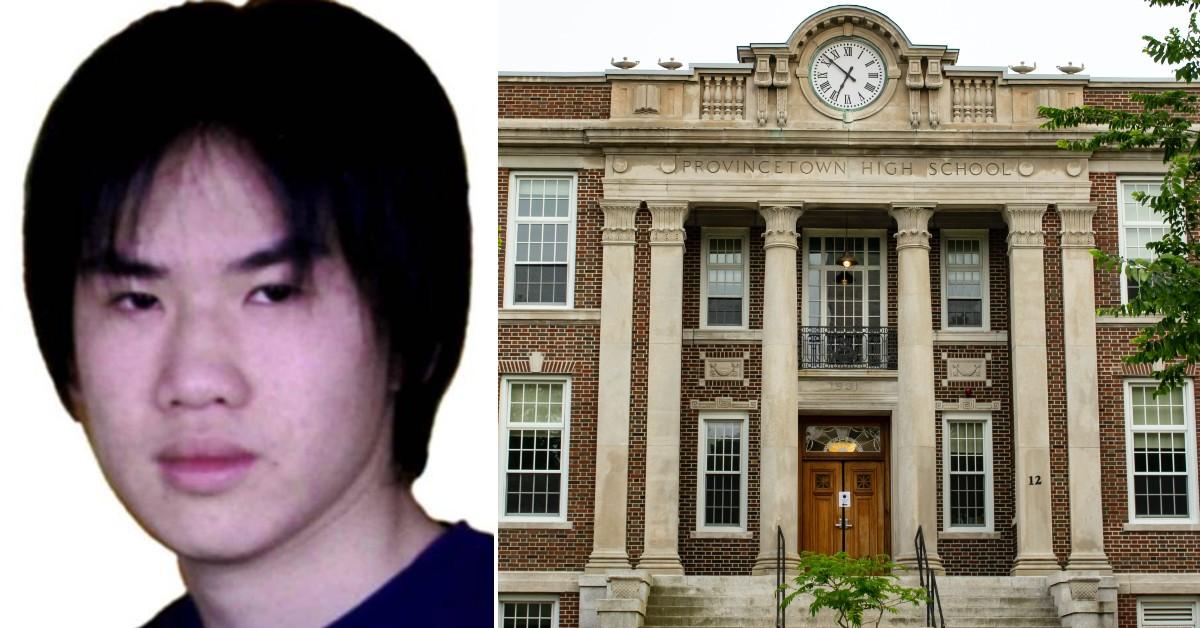 A 16-year-old boy suffering from depression complained over the phone to his parents about treatment at a school completely across the country that he'd transferred to less than two weeks before the conversation.
Article continues below advertisement
All of a sudden, the phone was disconnected, and the following week the teenager disappeared. That day was Feb. 8, 2004, and there's plenty of questions surrounding his disappearance.
What was happening at the school? Is he still out there somewhere? Perhaps more importantly, does he want to be found?
Article continues below advertisement
Daniel Yuen, who was 16 when he went missing, would be 35 years old today. And there have been several potential sightings of him in California — San Diego in particular — according to reports.
Yuen, whose parents transferred him from a school in New Jersey to another in California because he was diagnosed with depression, originally told hi parents he did not want to attend the new school during a visit there, according to KGTV in San Diego.
Article continues below advertisement
However, officials from Cedu School, which then was located in San Bernardino Mountains asked the parents to leave the room and, when they returned, Yuen flipped a 180 and said he wanted to stay. The parents — Wayne and Lisa Yuen — said they asked to say goodbye to their son, but school officials said it would be easier if they just left.
"They said, oh maybe it's not a good idea, he might become emotional. Maybe go home now,'" Wayne Yuen told KGTV in 2021.
Article continues below advertisement
Little did they know, that would be the last time they saw their son. "On Sunday they call and say 'Daniel ran away.' Two weeks, he's gone," Wayne told KGTV.
The school, which is no longer in operation, could not find Yuen. According to ABC News, the school reported Yuen as a runaway to the San Bernardino County Sheriff's Office. He reportedly left voluntarily without any belongings nor money. Keith Raymond, who worked at the school for eight months, searched the grounds the day Yuen went missing with no luck.
Article continues below advertisement
Raymond went to Hilltop Community Park in San Diego, where there were reported sightings of Yuen about a month after his disappearance, ABC News reported in 2019. People reported seeing him panhandling in the area.
Raymond told ABC News that he brought in K9s to the area twice and received "100 percent hits" on his scent. Still, volunteers searched and he wasn't found.
Article continues below advertisement
Selena Yuen, Daniel Yuen's sister, remains perplexed by the case.
"We are unsure of why he wouldn't call home ... we're unsure of if he's maybe in some sort of danger," she told ABC News. "Every unknown caller you think, 'Oh, maybe it's him, trying to call home.'"
Article continues below advertisement
Years later, though, the case had a potential breakthrough. Raymond told ABC News that he received a voicemail from an unknown person saying Yuen is alive.
"Daniel Yuen is fine, Daniel Yuen is still in the same area where you originally searched," the message said. "He doesn't want to be found, he doesn't want you or his parents looking for him."
Article continues below advertisement
Raymond decided to return to San Diego, where a park office employee reported seeing a man who looked like Yuen, according to ABC News. He reportedly was in the park that day with a white woman and baby girl. The employee said she spoke with the man believed to be Yuen, asking where he lived and such, before he nervously scooped up the baby and left.
Raymond spoke with gym-goers who said they recognized the couple and girl, but to this day there's been no official close to the case. Raymond believes Yuen has begun a new life and is working under the radar to keep his identity hidden, according to ABC News.
"I feel it's Daniel," Raymond said. "We're gonna find him, we're not gonna give up."
Become a Front Page Detective
Sign up to receive breaking
Front Page Detectives
news and exclusive investigations.
More Stories