Man Discovers 20 Tons of 'Prepper' Supplies Stashed in 1980s Doomsday Bunker He Bought in Montana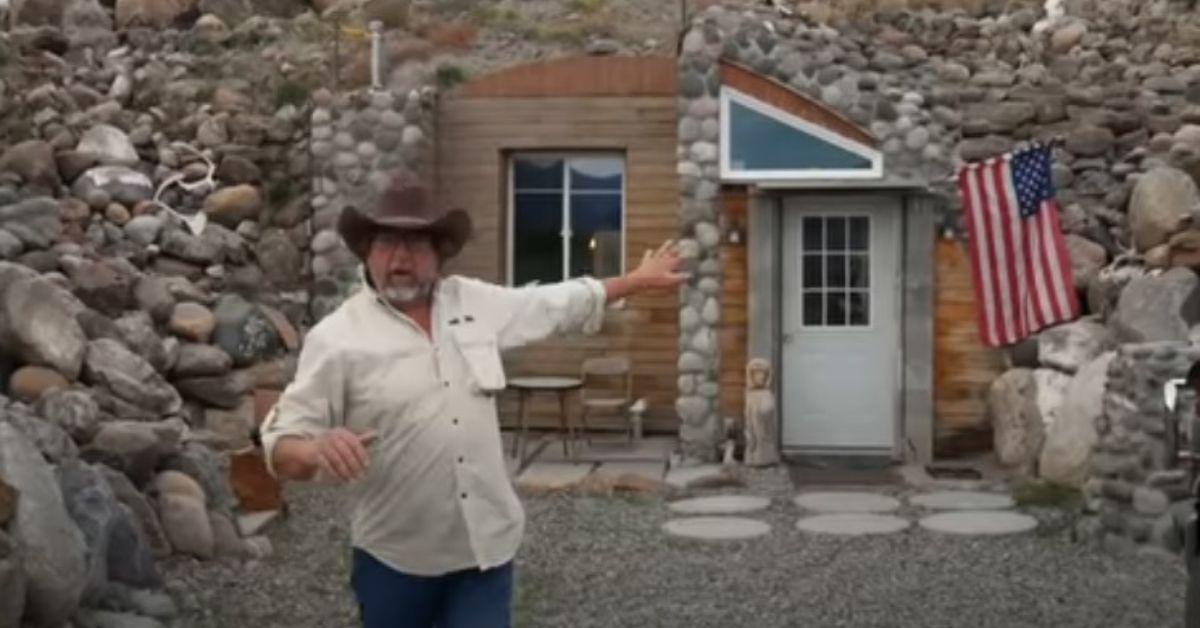 He wanted to create a home. He wound up unexpectedly ready to be a "prepper."
Knewz.com reported on the story of Dean Anderson and his house in Montana. He's part of a unique area where the homes are almost entirely underground.
Article continues below advertisement
Anderson says he found a "fixer-upper" he liked after taking a fishing trip from Atlanta to the Bozeman area five years ago. The bunker only had one hole leading to the surface.
But the man who sold him the house left Anderson something extra. A big extra.
The "nuclear bunker" 20 feet below the entrance was loaded with food and medical supplies. They apparently had been stored since the 1980s, in case the worst happened.
How much in supplies? Try 45,000 pounds. More than 20 tons.
They included wheat by the barrel, olive oil, powdered margarine and powdered peanut butter.
It's all because Anderson's bunker was built to hold 250 people. But because World War III did not develop by 2018, the hideaway was run down.
So Anderson began doing some interior design work. He tore away reinforced concrete to add doors and windows for enjoying the nearby Rocky Mountains, with Yellowstone National Park about seven miles away.
But he didn't adjust the low curved ceilings of the bunker. That's why his refrigerator and freezer seem to be sideways, compared with traditional homes.
"We went with a lot of aluminum… a lot of grays," Anderson told a documentary producer as quoted by the U.S. Sun. "We wanted to keep the place… kind of like a bunker or a shelter or a nuclear fallout shelter."
Anderson did exterior work on the home as well. His entryway has natural rocks all around it.
Article continues below advertisement
But he isn't doing all the work. Anderson has hired about 40 people to help with his project, including recovering addicts and former prison inmates.
"The bulk… are clean and healthy and doing well," Anderson said.
Anderson's property now has two apartments, along with his home. They're located on what used to be a "decontamination chamber."
But the home still is a work in progress: Anderson says two floors of the bunker home remain to be built.
It's even become a TV series called The Montana Society, which began its second season Friday, October 20. Anderson is taking reservations for a tour of the project next summer.
Never miss a story — sign up for the Front Page Detectives newsletter. Be on the scene the moment news breaks.
The area where Anderson lives includes 52 underground bunkers. Anderson said the Homeowners' Association required every resident to have one.
And what is the name of this place in Montana where people can hunker down and prepare for the end of it all? Paradise Valley.
Become a Front Page Detective
Sign up to receive breaking
Front Page Detectives
news and exclusive investigations.
More Stories