'I don't believe killing me would be justice': Man on death row exclusively speaks on his fight to avoid execution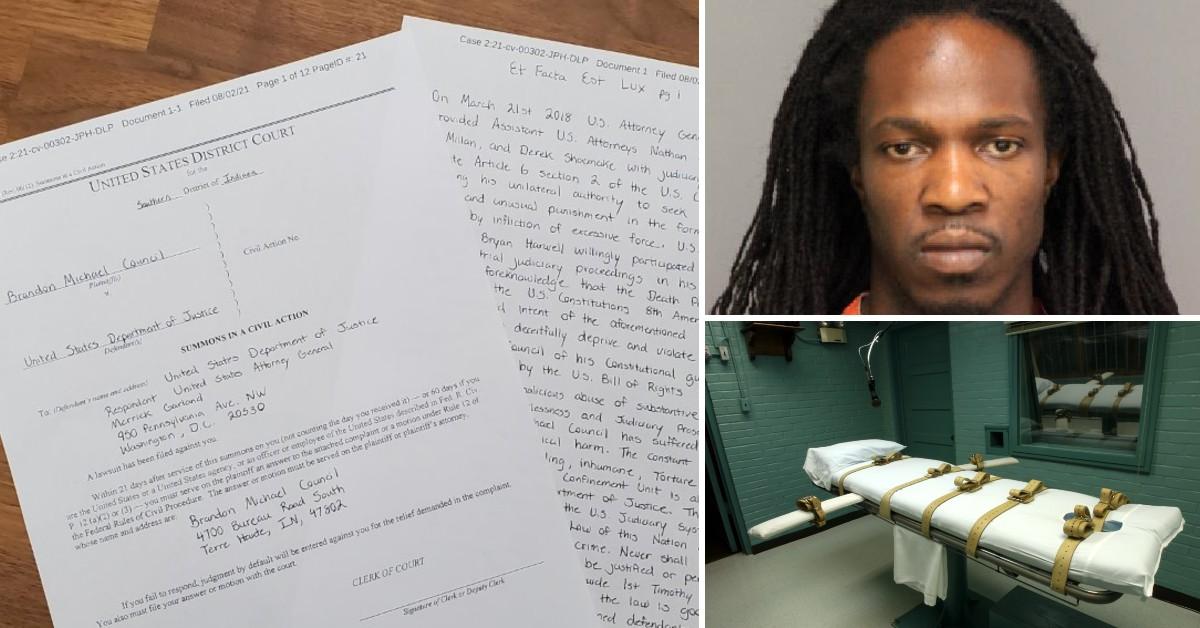 A man on death row filed a $400 million lawsuit against government officials and asked for his release from federal execution calling the practice "cruel and unusual."
Article continues below advertisement
"It doesn't solve anything," Federal inmate Brandon Council exclusively told FrontPageDetectives from death row in Terre Haute, Indiana. "The death penalty is a hate crime, it is a hate crime. It is a retaliatory hate crime that is not justified."
Council was convicted in South Carolina in 2019 for killing two bank employees outside of Myrtle Beach. He was sentenced to death after a weeks-long trial in federal court.
"There is nothing righteous about killing an individual," Council said — the statement ironic on its face — when describing why he shouldn't be executed.
Article continues below advertisement
Council filed the lawsuit earlier this month in federal court in Indiana and it names the prosecutors, former U.S. Attorney Jeff Sessions and the judge in his case as defendants. A judge has dismissed the case saying the defendants have immunity from civil claims.
But the judge left the door for Council to refile his suit, something the double-murder convict says he is working on finishing as he waits with dozens of other federal prisoners on death row.
"I don't believe killing me would be justice," he said.
Article continues below advertisement
THE CRIME
In August 2017, Council was on the run from armed robberies in North Carolina when he came to Conway, South Carolina, to rent a room at a motel. He spent a week blowing through the money he got in the robberies when he decided to target a nearby bank.
Aug. 21 was the day of a solar eclipse seen in most of America. Bank teller, and Grandmother, Donna Major went to the branch and worked the small counter. Katie Skeen was the branch manager and had just returned from church camp. They were the only employees at the facility that afternoon.
Council walked across the street from the motel to the branch and entered with nobody else inside.
Article continues below advertisement
There, he spoke to Major at the counter for a few seconds before he pulled a gun out and shot her. The shooting was captured on surveillance video and played extensively at Council's 2019 trial. Federal officials declined to release copies of the video to FrontPageDetectives given Council still has active appeals in his case.
Major fell back and Council shot her again as she collapsed near the window for the drive-thru station. Then Council ran across the small branch to Skeen's office where he shot her, between the eyes, at point-blank range.
He returned to the teller station, where he spent five minutes taking money from the bank.
Article continues below advertisement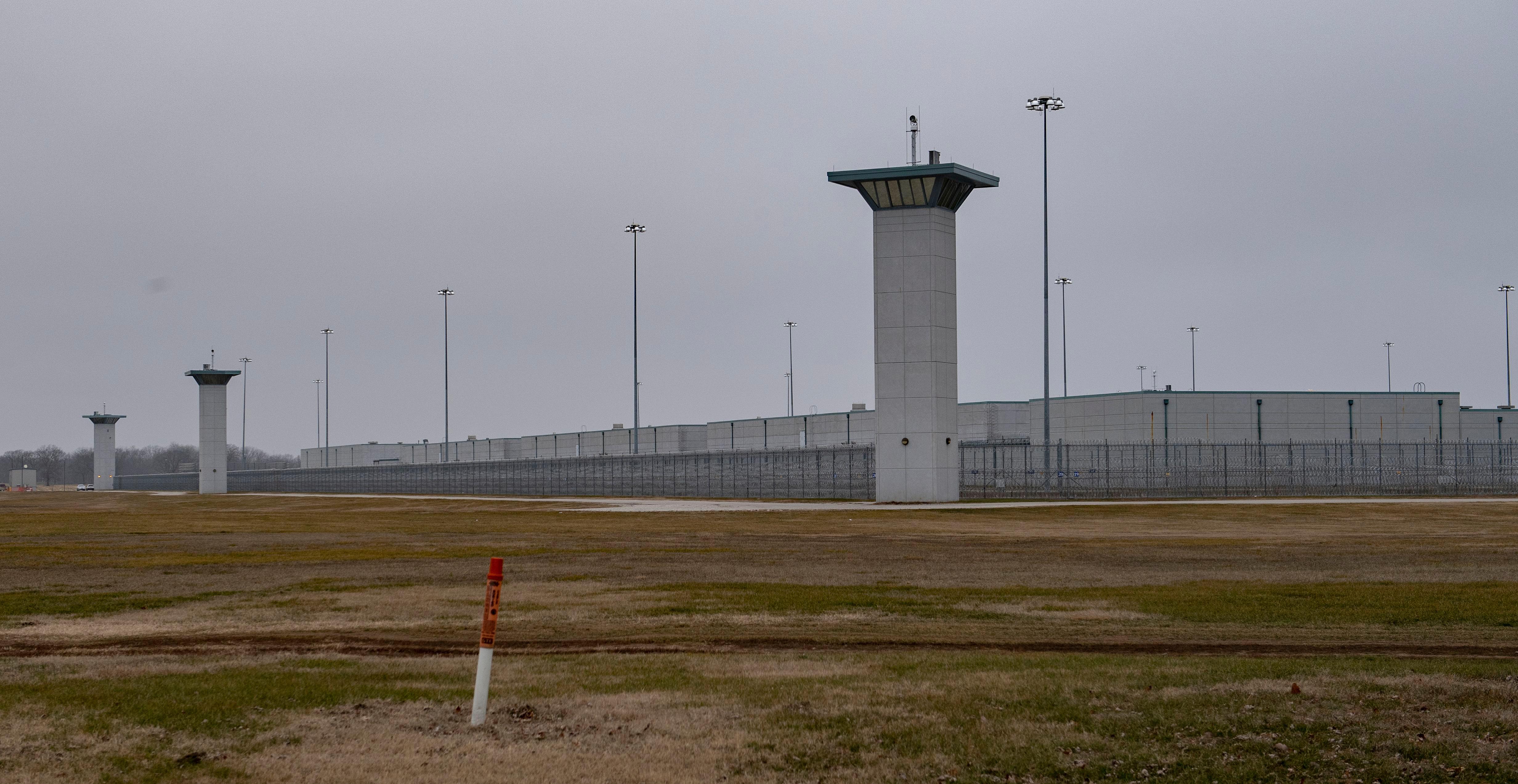 Council fled before police arrived at the scene by stealing Skeen's car and he drove to North Carolina. He got another hotel room where he picked up a hooker and spent some of the money from the robbery. The next day, in North Carolina, Council bought a used car with the funds from the Conway bank.
Article continues below advertisement
He met others and partied until police closed in on his location. They went to arrest him, but Council tried to run and was apprehended before making it out of the parking lot.
When they searched the stolen car, officers found the stolen money, the gun used in the robbery and the clothing Council wore.
In an interview with investigators, Council detailed the entire ordeal offering a lengthy confession. He said when he entered the bank, he knew he was going to kill the people inside. He also referred to himself as "doofus" for his actions.
Article continues below advertisement
The shooting left the close-knit Conway community on edge for weeks after the killings.
Years later, Council went to trial in federal court. His lawyers didn't offer much of a defense during the guilt phase of the trial with the plethora of evidence against Council. However, during the sentencing phase, attorneys tried to provide mitigating evidence on why Council should not be sentenced to death. They noted his background and how he spent time in a notorious North Carolina youth facility, where there was physical and sexual abuse.
Article continues below advertisement
While the jury found some mitigating factors, they still sentenced Council to death by unanimous verdict.
"I was in shocked, I was hurt, I was devastated," Council told FrontPageDetectives about what he remembers about being sentenced to death. "I was at a loss for words."
REACTIONS TO DEATH
In an unusual move, the judge moved right into sentencing after the jury's decision. The move officially put Council on federal death row, which is located in Indiana.
"I realize there is not an appropriate or acceptable way to apologize for my actions," Council said at the hearing, according to the Myrtle Beach Sun News. "I know because of my actions the world is without two spectacular human beings."
Article continues below advertisement
The victims' family members had harsh words for Council at his sentencing.
"The thought of seeing you again makes me sick to my stomach," Katie Major said, according to the Sun News. "I don't feel bad for you. I feel sorry for you."
Skeen's mother, Betty Davis, told Council it would be up to God to decide what happens to him in the afterlife.
"I don't forgive you. I will never forgive you," Davis said. "I don't hate you. You are nothing but the man that took away Donna and Katie."
Article continues below advertisement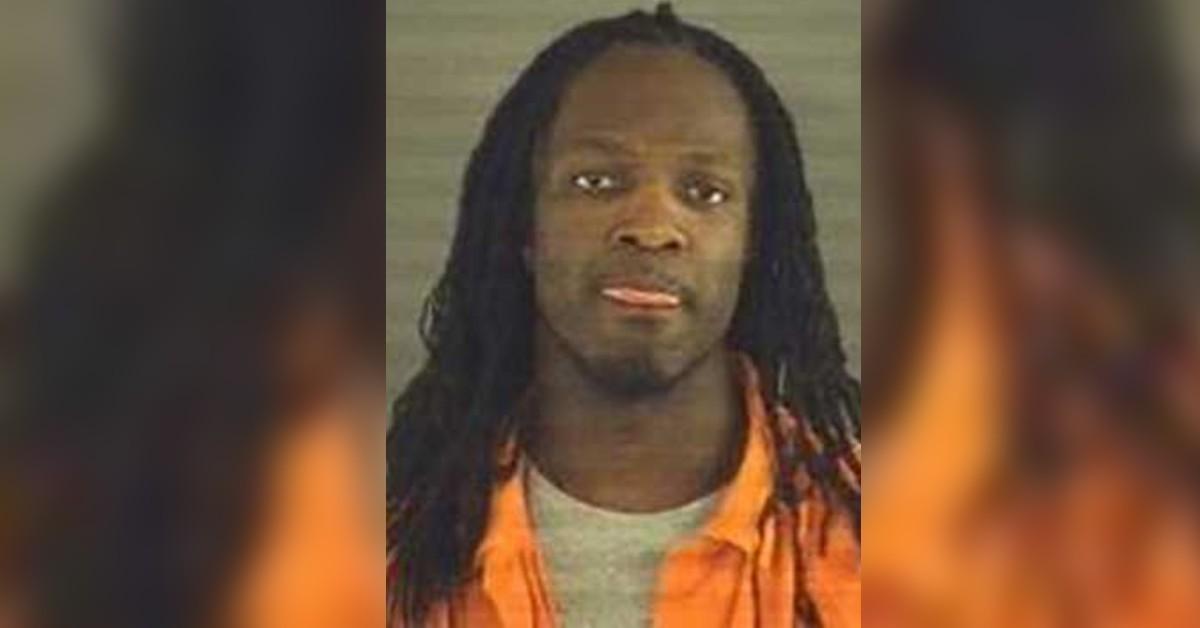 Almost two years after the death sentence, Council didn't shy away from what happened in the bank.
"I can never articulate an appropriate apology or gesture that would be credible to say I'm sorry for what I did," Council said.
Article continues below advertisement
He talked about his trial and how his lawyers told him to sit there as they went through the proceedings. He said he planned to testify in the case, but his attorneys changed their mind at the last moment, believing they provide enough mitigating evidence to spare him the death penalty.
Council also discussed how his mom wasn't present for the trial. Council said his mom has worked in the business world for nearly 40 years and she couldn't stand to see what was happening to her child. He said he didn't agree with her but understood the thinking.
Council added he has a son and didn't know if he could sit through his child's trial.
Article continues below advertisement
But he said it also gave the impression his family didn't care about him, so why should the jury.
As Council spoke of the trial, he referenced a bible verse one of the victim's family members read and the words of his lawyer who asked, "what does it solve?" to give Council a date with the execution chamber.
"It doesn't solve anything," Council said. "The death penalty is a hate crime, it is a hate crime, it is a retaliatory hate crime that is not justified."
Article continues below advertisement
A FEDERAL LAWSUIT
The death penalty doesn't fix the actions of the past is the basis of Council's lawsuit against the prosecutors and elected officials. Council called the death penalty unconstitutional as it violates the "cruel and unusual" clause of the U.S. Constitution. While the penalty is allowed in the U.S., Council argued the Constitution trumps other laws, therefore executions are illegal.
He equated the word "justice" with the word "righteous" as he spoke of his fight.
"There is nothing righteous about torturing an individual," Council said.
Council argued the judge and prosecutors continued with the case, even though they knew the death penalty violates the constitution.
Article continues below advertisement
The sentence is not only cruel but amounts to slavery and torture given his prison conditions, Council wrote in his hand-written filing.
Article continues below advertisement
"I have been housed in malignant, punitive and mentally abusive confinement cell of isolation 24 hours per day," Council wrote. "Psychological damage is inevitable to be determined and diagnosed by a [sic] unbiased psychologist."
Council also contended he requested mental health medication and housing changes and those have been denied.
"I have never experienced anything so horrendous in my life," Council told FrontPageDetectives.
Article continues below advertisement
He described his life on death row in Terre Haute in his lawsuit. He said he is housed in a private facility is designed to cause anxieties and suicidal thoughts. He said being placed in that environment all day is psychologically harmful. Council stated inmates only get 260 hours during an entire year to spend outside their cell.
In the filing, Council asked for $400 million. He wants $100 million for unconstitutional racial discriminating use of slavery, another $100 million for the sadistic use of torture, another $100 million in what he calls "blind justice."
Then he wants another $100 million for "attempting to have me executed and murdered."
Article continues below advertisement
While Council filed the lawsuit earlier this month, a federal judge has already dismissed the case and noted the people Council sued are protected from claims while conducting their jobs. However, Council disagreed with that assessment. The judge left him the possibility to change his suit by mid-September, and Council said he planned to send new documents to the court by the end of the week.
One of the government prosecutors who was named in the case declined to comment on the lawsuit when reached by FrontPageDetectives.
Article continues below advertisement
Federal executions are currently on hold as the Department of Justice under President Joe Biden reviews the practice. Federal death sentences were on hold for decades until they resumed under President Donald Trump.
In total, 13 federal inmates were executed during Trump's tenure.
"We're basically replicating violence. We're replacing compassion…with cruelty. I would never try to justify what I did," Council said.
Article continues below advertisement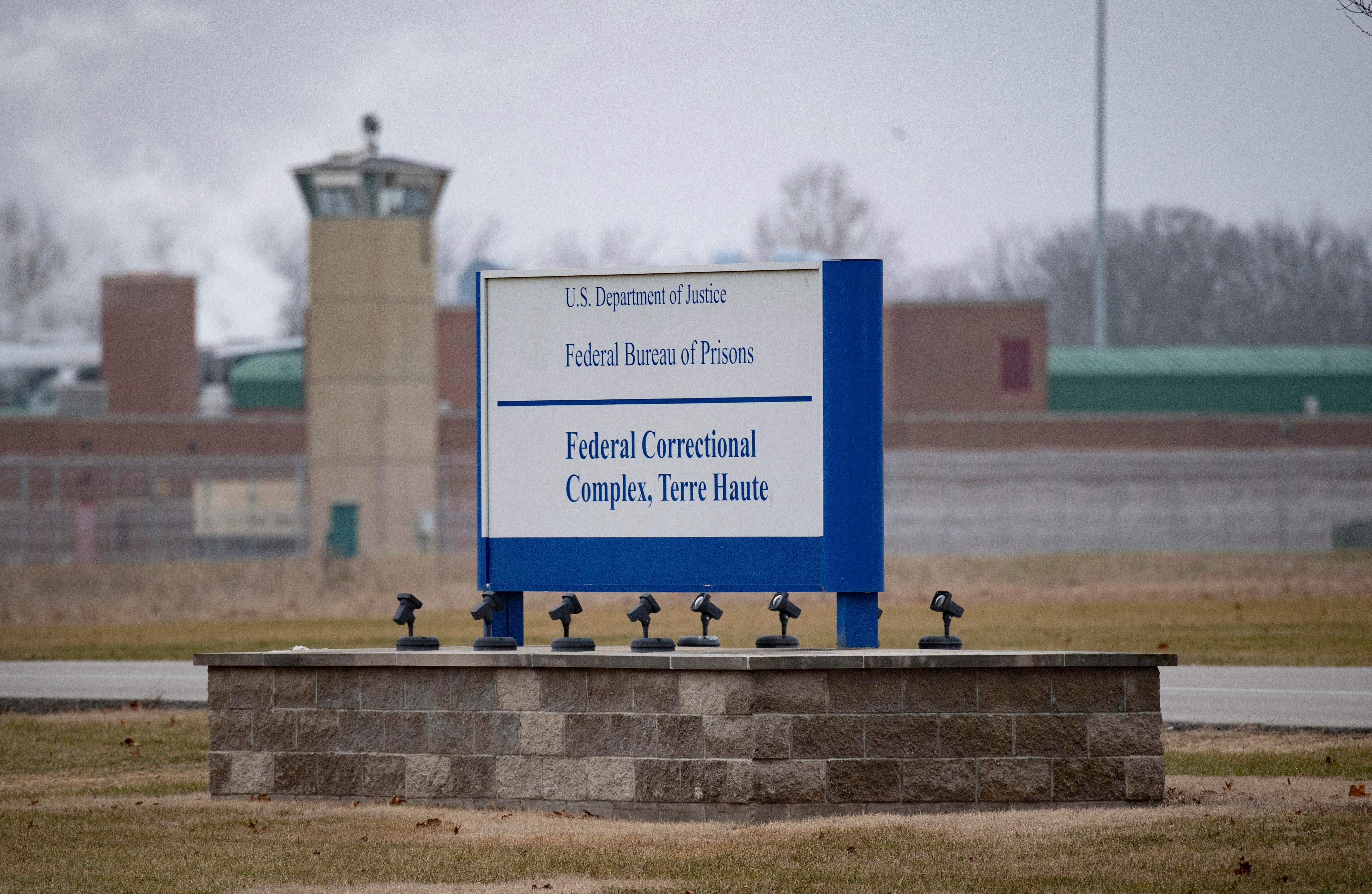 Council's current lawyers are working on getting his sentence commuted and changed to life in prison without parole. Even the switch, Council said, wouldn't be applicable because of double jeopardy. He claimed that at his trial he faced one of two outcomes — life in prison or a death sentence. So, to sentence him to one, then change it to the other would violate the double jeopardy clause, Council contended.
Council instead said he should be freed from prison.
Article continues below advertisement
"I believe in forgiveness, and I don't believe in killing me would be equivalent to justice," Council argued. "Especially considering the law prohibits merciless punishment."
Council said he hoped society would evolve past cruel and unusual punishment. He wants to make sure nobody else here's the sentencing words he stood in a courtroom two years ago to hear — "death."
"My past mistakes do not dictate who I am," Council said, "or who I am in the future."
Become a Front Page Detective
Sign up to receive breaking
Front Page Detectives
news and exclusive investigations.
More Stories