MISSING WIFE'S BODY FOUND WRAPPED IN PLASTIC TRASHBAGS, PROSECUTORS ACCUSE HUSBAND OF MURDER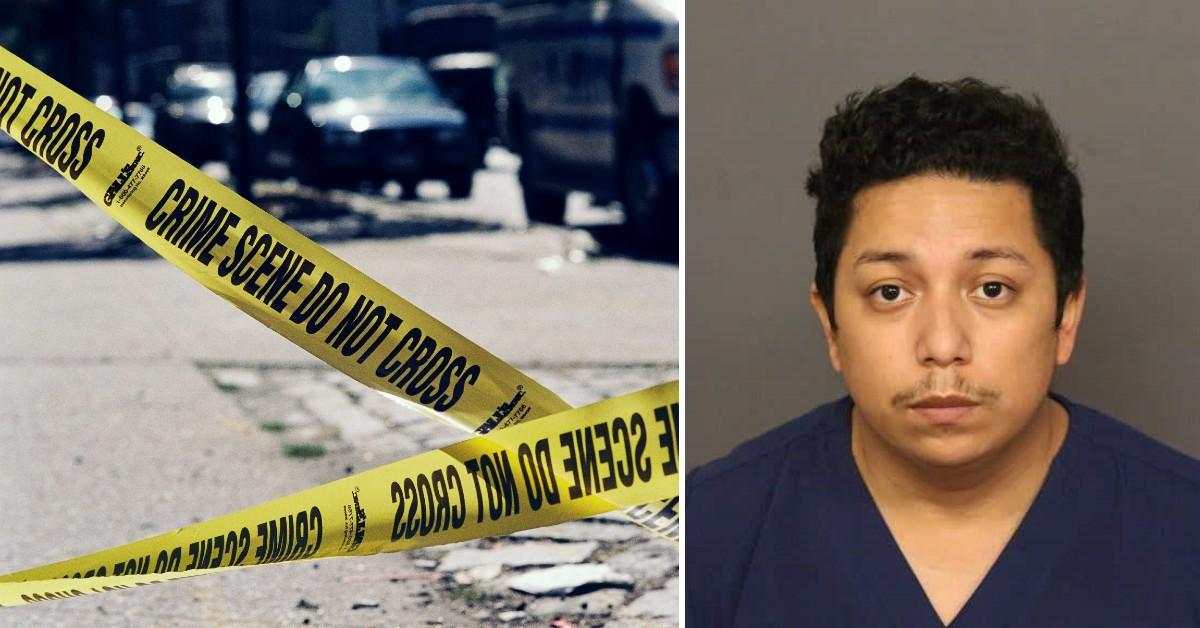 A Denver man is facing first-degree murder charges after authorities found a woman's body wrapped in a black plastic trashbag in a rural part of Adams County.
Article continues below advertisement
The Denver District Attorney's Office charged Jonathan Albertos Nunos-Mijandos, 23, with the murder of his 24-year old wife, Jasmin Cigarroa. The charges were announced this week
Nuno-Mijangos reported his wife of five months was missing on March 10. A missing person's alert for Cigarroa went out the next day, according to the district attorney's office.
Authorities discovered her body wrapped in black plastic bags and duct tape with "loose grass and dirt placed on top in an attempt to conceal" it on March 19, according to the arrest affidavit.
Article continues below advertisement
Nuno-Mijangos told police he last saw his wife at their home on the 7500 block of E. 28th Avenue on March 9 around 9 a.m. before he left for work. He claimed she texted him an hour later, saying that she was going out with friends later that day. Police said her car and phone were still at their home.
Article continues below advertisement
According to a friend, Cigarroa also made plans to meet up with friends that evening. A friend told police that she tried to reach Cigarroa throughout the day without a response. Cigarroa, who had been working from home, signed on to her work computer at 5:30 a.m. and never logged off, according to media reports.
Cigarroa's friend reportedly drove over to the house to pick her up that evening, but left once she could not reach her.
Police said a neighbor reported hearing a loud bang coming from the couple's apartment around11 a.m. March 9. Police responded to the call, but found no one home, the reports state.
Article continues below advertisement
The next day, a second neighbor called the Denver Police Department to report that somebody else in the apartment complex had heard a loud bang "like someone had been thrown" the day prior.
The neighbor said they then saw Nuno-Mijangos moved his wife's car out of the garage and put his car inside, according to an affidavit and reported by local media. Nuno-Mijangos told an investigator that he was late for work that day because he had car trouble.
Police documents also showed Nuno-Mijangos was charged with second-degree assault in 2019, after Cigarroa reported him for physically assaulting her during an argument in which he grabbed her throat while pinning her to the bed and held a key across her throat, making it difficult to breathe, according to the reports.
Article continues below advertisement
Authorities said Nuno-Mijangos' story began to unravel when he claimed he never left the house after returning home from work on March 9, but cell phone records showed pings from his phone around midnight near Tower and Smith Road. He then said he had stopped on Smith Road before returning home, the reports state.
On March 12, authorities discovered Cigarroa's body in a rural area of Adams County near E. 26th Avenue and Powhaton Road, not far from the cell tower Tower and Smith Road.
Nuno-Mijangos was charged with first-degree murder, first-degree assault, tampering with a deceased human body and abuse of a corpse on March 19. The Medical Examiner's Office said that the cause and manner of Cigarroa's death remains under investigation.
Become a Front Page Detective
Sign up to receive breaking
Front Page Detectives
news and exclusive investigations.
More Stories