'Not what we teach': Police chief blasts Derek Chauvin's chokehold as he testifies during trial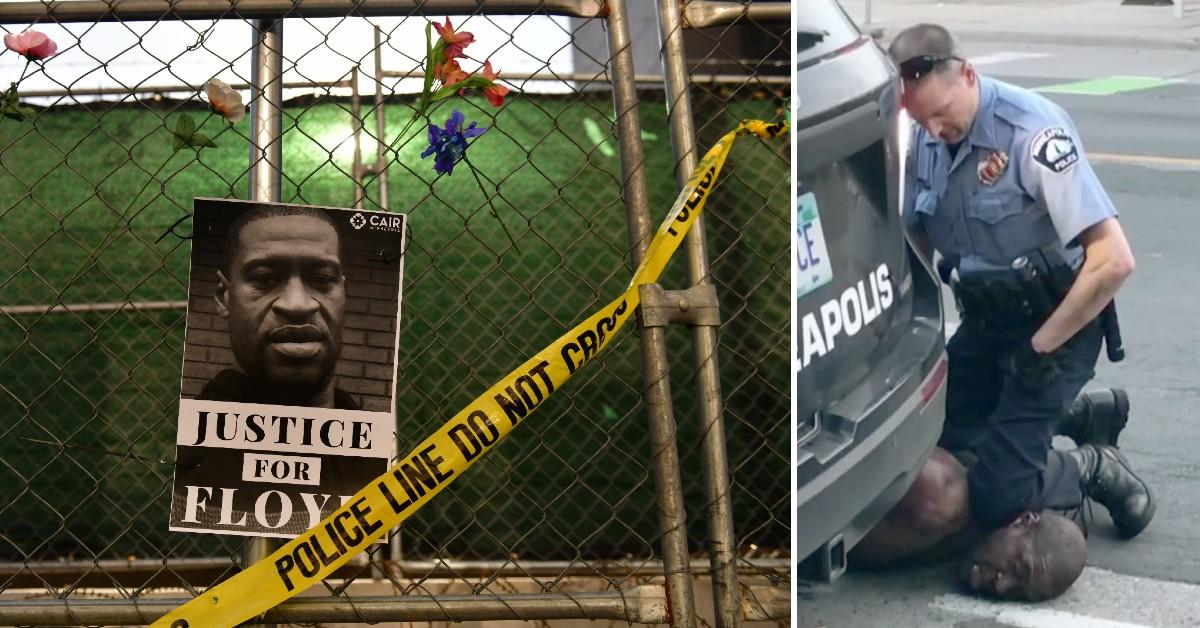 Minneapolis Police Chief Medaria Arradondo remembered looking at surveillance video of officers arresting George Floyd. He was sitting in his city office and just learned of the incident. He asked a deputy to bring up the nearby video and play it.
Article continues below advertisement
The video was shot from a distance and showed the back of the officers. Floyd wasn't seen in the video until the very end. It didn't appear there was anything too dramatic or upsetting in the video, Arrandondo recalled.
Then a citizen called.
"A community member said, 'Chief have you see the video of your officer choking and killing that man at 38th and Chicago?'" Arrandondo recalled nearly a year later.
Article continues below advertisement
The video was from a cellphone shot by witnesses who stood feet away as police officer Derek Chauvin and cops restrained Floyd. It showed Chauvin kneeling on Floyd's neck for several minutes, even as Chauvin was unconscious.
"That is not department policy," the chief said. "That is not what we teach and that should be [condemned]."
In a rare move, a police chief took the stand to testify against an officer charged with murder for his on-duty actions. Arrandondo was one of the few witnesses called as the trial against Chauvin moved into its second week on April 5.
Article continues below advertisement
Chauvin faces charges of second- and third-degree murder in connection to Floyd's death on May 25, 2020. The incident promoted protest nationwide and increased discussion about race and the police's role in the community.
Floyd went to a Minnesota grocery store where he used a fake $20 bill. Witnesses said while Floyd was in the store, he appeared to be under the influence. Officers were called to the scene and found Floyd in a van parked nearby. Police took him from the car and tried to load him into a police SUV after placing him under arrest.
Floyd resisted and said he was claustrophobic and could not breathe. The officers took him to the ground and restrained him. Chauvin kept his knee on Floyd's neck for 9 minutes, which was captured by the witness video.
Article continues below advertisement
Prosecutors say Chauvin's actions were excessive, while the defense contends that Chauvin was doing as he was trained, and it was a lethal amount of drugs that killed Floyd.
While chokeholds were approved policy in 2020, Arrandondo said placing a knee on someone's neck was not. He said when police detain a person, they have a responsibility to make sure the person is safe.
"We have a duty of care and so when someone is in our custody…we have an obligation to make sure we provide for their care," he said.
Article continues below advertisement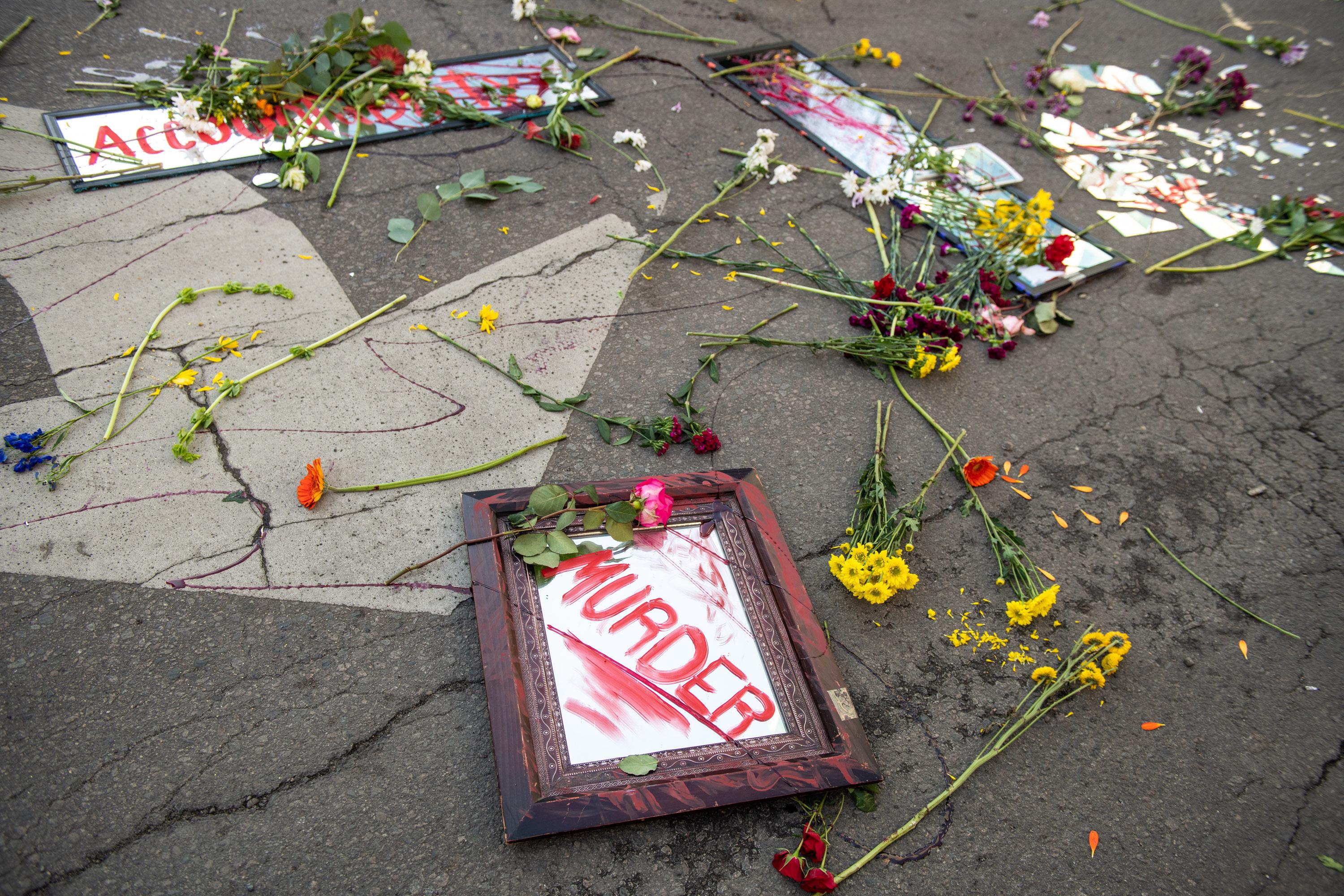 When he first learned of the incident, Arrandondo said he contacted state officials to investigate, which was standard practice for similar events. He also called the Mayor.
At city hall, he watched the surveillance video, which didn't show much. That video has been shown several times throughout the early days of the trial. Then the chief watched the bystander video and could hear what Floyd was saying.
Article continues below advertisement
Arrandondo said officers did not follow the de-escalation policy during Floyd's arrest. The knee on Floyd's neck was not trained technique, and policy calls for light or moderate pressure. Something the chief didn't see when he looked at the picture of Chauvin on top of Floyd and his facial expressions.
"That does not appear in anyway shape or form is light or moderate pressure," Arrandondo said.
Defense attorney Eric Nelson pushed Arrandondo about the training and the video. At one point, Nelson played the end of the witness video side-by-side with body camera footage.
The chief admitted that at that end of the witness video it appeared Chauvin's knee was on Floyd's neck, it was actually on his shoulders.
Article continues below advertisement
Paramedics took Floyd from the scene and tried to provide care in an ambulance, then transported him to the hospital. Dr. Branford Langenfeld said he got a message from EMS that a 30-year-old patient in cardiac arrest was on his way to the emergency room.
Langenfeld provided care to Floyd when he arrived at the hospital. He said EMS didn't say Floyd was having an overdose or a heart attack.
Article continues below advertisement
Floyd was in cardiac arrest for about 30 minutes before he arrived, Langenfeld said. The doctor also said he didn't have any reports of CPR being done at the scene. He added for every minute CPR is not administered, the chance of survival falls by about 10 to 15 percent.
Hospital staff tried to revive Floyd for 30 minutes, but Langenfeld said he had less than a 1 percent chance of survival.
"We would not be able to resuscitate Mr. Floyd, and I pronounced him dead," Langenfeld said.
Become a Front Page Detective
Sign up to receive breaking
Front Page Detectives
news and exclusive investigations.
More Stories