George Floyd's brother talks upbringing as state winds down case against Derek Chauvin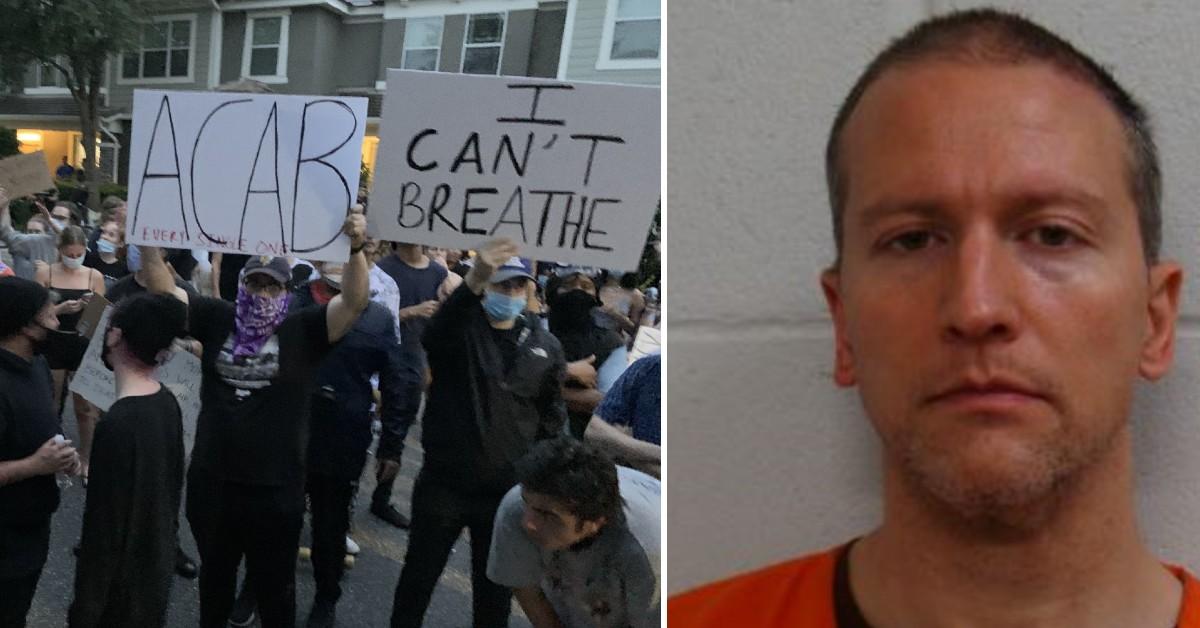 May is a bittersweet month for George Floyd's brother Philonise Floyd. He got married, but it's also the same month that his brother and mom died.
"That's my only brother, George, I miss them both," Philonise Floyd said on April 12 during a trial over his brother's death.
Article continues below advertisement
He described how his brother looked out for his other siblings, always making sure they were ready for school. George Floyd loved playing video games — "Double Dribble" and "Techmo Bowl" — and played sports himself as a youngster.
George Floyd had a personality that people gravitated towards, as Philonise Floyd described how when church was outside, people would wait to attend until they saw George Floyd there.
"People would attend church just because he was there," Philonise Floyd said.
Article continues below advertisement
George Floyd's brother was one of the final witnesses called as its expected that the state will rest its case on Tuesday after two weeks of testimony. George Floyd died during an arrest in Minneapolis on May 25, 2020.
One of the officers involved in the arrest, Derek Chauvin, is on trial and charged with second- and third-degree murder as well as second-degree manslaughter. For 11 days, prosecutors called witnesses who detailed the scene, the efforts to save Floyd, experts in police procedures and more.
Article continues below advertisement
Soon, the defense will have the chance to call witnesses for its case as they try to show why Chauvin is not a murderer. It's believed the defense will call witnesses for several days before the jury starts its deliberations.
Minneapolis police went to arrest Floyd at a local grocery store after he used a fake $20 bill. Witnesses said while inside the store, it appeared Floyd was under the influence.
Officers arrived and found Floyd in a nearby vehicle. They arrested him, and tried to put him in the back of a police SUV. But, Floyd resisted the efforts and said he was claustrophobic and that he couldn't breathe.
Article continues below advertisement
Police took Floyd to the ground, where they held him there for several minutes. Chauvin put his knee on top of Floyd's neck and left it there as officers kept him to the ground.
Floyd pleaded with the officers saying he couldn't breathe as a crowd grew. Witnesses chastised the police and told them to check for a pulse or to get off Floyd.
Floyd went unconscious as officers remained on top of him for several more minutes. It wasn't until paramedics arrived that officers released their hold. Floyd was taken to a hospital, where he was pronounced dead.
Article continues below advertisement
Prosecutors argue the officers used excessive force during Floyd's arrest. The defense maintains that Floyd was only doing as trained and it was a lethal amount of drugs in Floyd's system that caused his death.
Jonathan Rich a cardiologist, also testified on April 12. He reviewed Floyd's medical records and said the lack of oxygen led to his death. Floyd's body couldn't get enough oxygen because it was in the prone position, he added.
Article continues below advertisement
There was no evidence a heart attack caused Floyd's death, and none of his arteries were blocked, Rich said.
There was also no evidence that Floyd died from an opioid overdose as he did not display classic symptoms such as slurred speech or kept passing out despite efforts to keep him awake, the doctor said.
"I see no evidence a fentanyl overdose cause Mr. Floyd's death," Rich said.
Become a Front Page Detective
Sign up to receive breaking
Front Page Detectives
news and exclusive investigations.
More Stories