NEW DETAILS: QUADRUPPLE MURDER IN INDIANA WAS OVER COVID-19 STIMULUS CHECK ARGUMENT, FAMILY SAYS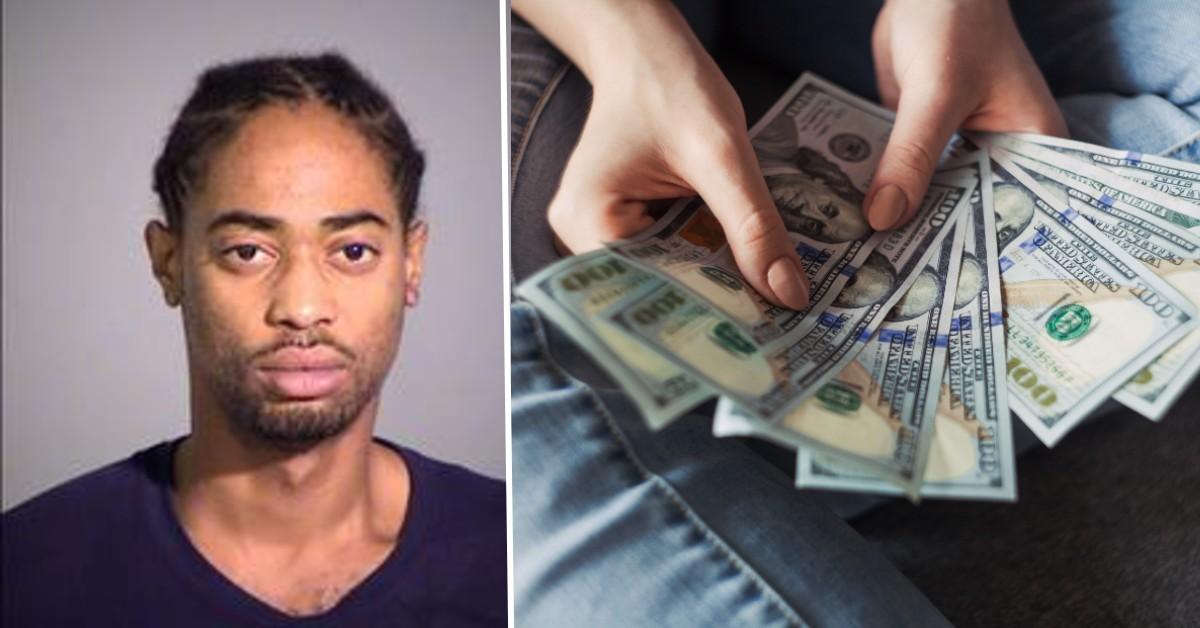 A quadruple murder in Indianapolis was over splitting a $1,4000 COVID-19 stimulus check, family of the victims told local media.
Malik Halfacre, 25, is accused of killing three adults and one child during the dispute. He fled the area after the killing and was arrested a few hours later, hiding in an attic. He also took a 6-month-old baby from the scene. The child was later found safe.
Article continues below advertisement
Jeanettrius Moore, who survived the attack, received her $1,400 stimulus check. Halfacre, who is the father of Moore's youngest child, felt that he was entitled to half, family members told according to FOX59.
"He wanted some of Jeanettrius' tax money, stimulus money," said Wendy Johnson, one of Jeanettrius's cousins who claimed to hear her account from that night. She told Fox 59:
"She had just got her money, and he wanted half of her money.
"She said, 'No, you don't deserve any of this. I work. I take care of our child. You don't do anything.'
"He said, 'I really want half.'
"She said, 'I'll give you 450. Take it or leave it.'
"He said, 'I'm gonna get that money.'
"This was the day before."
Article continues below advertisement
In an interview with FOX59, family members and state officails identified the victims as Jeanettrius's 7-year-old daughter Eve Moore, her brother, Daquan Moore, 23, her mother, Tomeeka Brown, 44, and her cousin, Anthony Johnson, 35.
Johnson said the dispute began when Halfacre began looking through Moore's purse
"Daquan was trying to save his sister. He was taking up for his sister," Johnson told FOX59. "He stood up and said, 'You cannot have the money. You cannot have her money.' That's what she said and pushed Malik, and Malik pulled out the gun and just started killing everybody.
"He shot Daquan first. He shot Anthony. He turned around, and he shot my Auntie Tomeeka. My Auntie Tomeeka said, 'Malik!' and he shot her again. He came back and shot Daquan for the second time and somewhere between little Baby Eve got hit somewhere and she was screaming, she was screaming."
"He told her that she made him kill everybody," Johnson said. "She made him do it."
Article continues below advertisement
Halfacre then took Jeanettrius and their infant daughter to the car. After he strapped the baby into her car seat, he went back inside to get a milk bottle.
Jeanettrius ran while the accused killer was in the house. She went across the street and started knocking on doors. She hid on a neighbor's porch until police officers arrived.
Halfacre, 25, was charged with four counts of murder, one count of attempted murder and a count of robbery in connection to the fatal shooting on March 14.
The family has started a GoFundMe to pay for funeral expenses for their loved ones, which has raised over $12,000 as of March 16.
Become a Front Page Detective
Sign up to receive breaking
Front Page Detectives
news and exclusive investigations.
More Stories