Police arrest 'sweet' Ohio woman for 2015 dismemberment killing, wife shoots herself dead when warrant served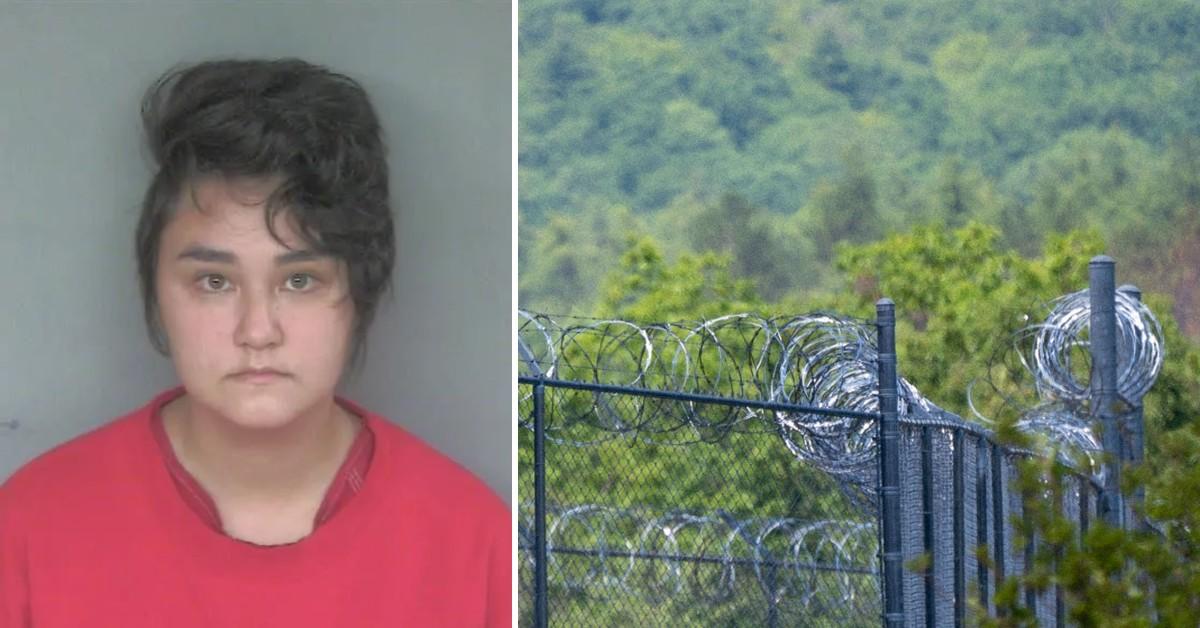 Ohio law enforcement officials have announced an arrest in connection to a murder and dismemberment case involving a man who disappeared in 2015.
Article continues below advertisement
Officers arrested Sarah Buzzard, 30, in Marion, Indiana, on Aug. 25 for the murder of 21-year-old Ryan Zimmerman. A second suspect, Buzzard's wife, Naria Jenna Whitaker, pulled a handgun from her purse and fatally shot herself in front of the five officers serving an arrest warrant, Indianapolis station WANE reported.
Buzzard faces four counts of tampering with evidence, one count of grand theft auto and two counts of abuse of a corpse and could be charged with additional crimes, Mercer County Sheriff Jeff Grey said, declining to comment on a possible motive in the case.
Article continues below advertisement
In January 2016, partial remains were discovered in West Bank State Park. The skull and the bones below the elbow and below the knees were missing, indicating the male victim was dismembered, Grey said.
Investigators launched a criminal investigation, which included a forensic anthropologist who used DNA to identify the victim in June 2020 as Zimmerman.
Article continues below advertisement
Police then spoke to Zimmerman's parents and learned their son, originally from Corbin, Kentucky, had recently relocated to Columbus in the months preceding his disappearance and death.
According to officials, Zimmerman had first met Buzzard and her ex-husband through social media and playing online games and moved in with the couple.
Over the past 14 months, Sheriff Grey said, investigators served multiple warrants on tech firms, including ones that ran relatively obscure social media sites, and were able to pinpoint the location of Zimmerman's death to the Columbus area. Shortly before serving the warrants on Buzzard and Whitaker, detectives simultaneously conducted multiple interviews on witnesses in an effort to keep the suspects from getting tipped off to the investigation.
Article continues below advertisement
With the cooperation of Columbus police, the suspects were located in Marion, Indiana, as well as a key witness in North Carolina. In early August, officials said, detectives learned where Zimmerman was murdered.
Article continues below advertisement
They also traced and located a vehicle that the suspects allegedly used to transport the victim's body to the Mercer County park where it was found dumped."That car had been traded in shortly after the murder occurred," Grey said, adding the new owner was unaware of its grisly history and forensic investigation turned up "some evidence in the car."
Sheriff Grey called the most recent developments in the case "sad news, good news, and bad news."
Neighbors told WANE they were caught off guard by the accusations against Buzzard and Whitaker.
"We've been here for years and years and years," Kay Bayley said. "It was a shock. This was a total shock because I couldn't believe that Sarah would do something like this, that she has done something like this."
A second neighbor, Jesse Fordyce, described the couple as friendly. "If we took a hundred ladies and lined them up here, [Buzzard] would be the last one you'd pick. She was a sweet lady," Fordyce said, adding, "It's crazy. It's absolutely crazy."
Become a Front Page Detective
Sign up to receive breaking
Front Page Detectives
news and exclusive investigations.
More Stories