The story behind the murder of rap pioneer Jam Master Jay and the hunt for his killer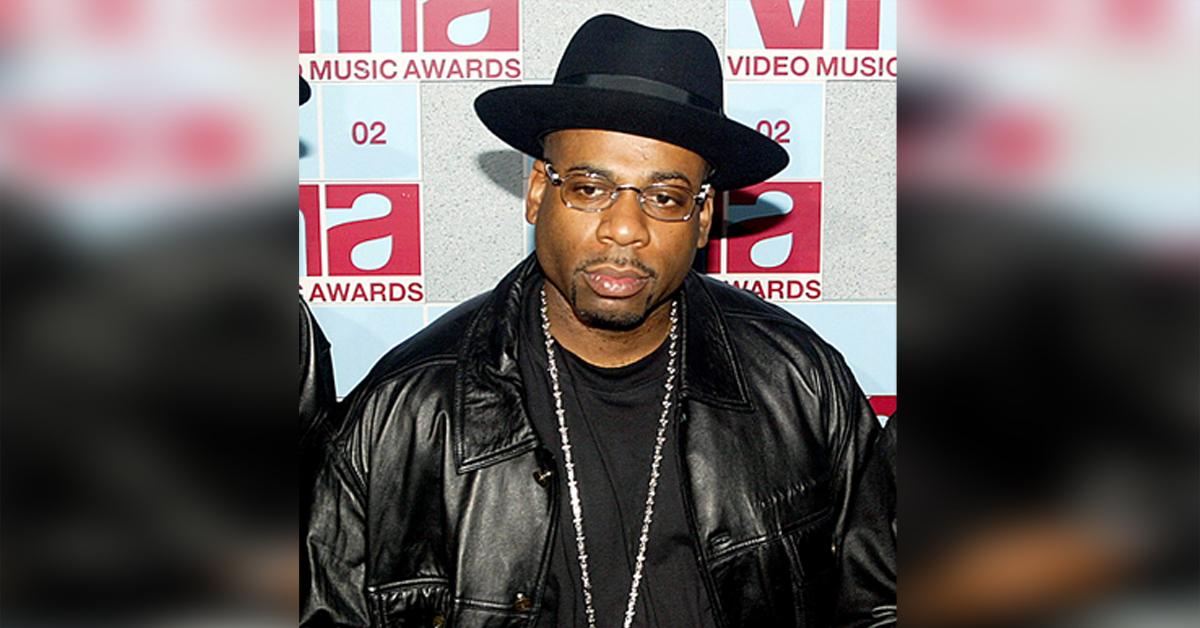 There are thousands of artists at any one time in the music world, but only a select few can honestly say they changed the industry. One such group was Run-DMC. Pioneering new school hip hop in the 1980s; the group fused hip hop with rock and became one of the first to emphasize the importance of a D.J., that being Jason "Jam Master Jay" Mizell.
Article continues below advertisement
Run-DMC broke down barriers and introduced rap to a whole new audience, bringing their own iconic style along with it. With black hats and Adidas footwear, the group would be instantly recognizable. That was all Jam Master Jay as he told D.J. Times:
"How I dressed in high school is the way we dressed," he said. "My vibe is our vibe."
Article continues below advertisement
Founded in Hollis, Queens, New York, in 1983, Run-DMC became the first rap group in history to have a Gold record with 1984's self-titled album. They followed it with the platinum "King of Rock" in 1985, with their cover of Aerosmith's "Walk This Way" peaking at No. 4 on the Billboard Hot 100. It was a stunning rise for the members of the group, Joseph "Run" Simmons, Darryl "DMC" McDaniels, and Mizell.
Mizell was born in Brooklyn, New York, in 1965 and started playing the trumpet at the age of 3. He soon learned to play drums, guitar and bass and played in bands before discovering turntables when he moved to Hollis in 1975 with his family. Mizell would seemingly turn away from a life of crime as an adult despite a teenage career as part of a burglary crew.
Article continues below advertisement
He would play at parks, bars and small parties in the local area before agreeing to D.J. for Simmons and McDaniels after they left high school, playing keyboards, drums and bass alongside turntable work on Run-DMC's "Raising Hell" album.
"[Run-DMC] came at a time when rap was not fully embraced by [even] the urban culture... People can't understand how important they were in pop music history," later said Jim Tremayne, editor of D.J. Times. "They were absolutely as revolutionary as Elvis."
Run-DMC changed the face of music forever, taking hip hop away from the funk and soul sounds of the 1970s into a more aggressive and less dance-orientated approach that would dominate for years to come. The Beastie Boys, Wu-Tang Clan, Nas, NWA and Cypress Hill would all owe them a debt while further down the line, their influence was felt in rock music, influencing the nu-metal sounds of the late 1990s and early 2000s from the likes of Linkin Park, Limp Bizkit and KoRn.
Article continues below advertisement
Following the group's success, Mizell founded Jam Master Jay Records in 1989, and all three members managed to stay clear of the controversies that enveloped rap in the 1990s. They were nowhere to be found during the East Coast/West Coast war that claimed several lives. Questions from politicians and the media asked about the violent messages being put forth never mentioned Run-DMC. The group wasn't like that, the public believed.
Article continues below advertisement
"They say we're putting out bad messages to the kids," Simmons told "Rolling Stone" magazine. "Our image is clean, man. Kids beat each other's heads every day. They are fighting because they were fighting before I was born. ... We're role models."
On Oct. 30, 2002, Mizell, then 37, was in Studio 24/7 on Merrick Boulevard in Jamaica, Queens, alongside Urieco Rincon, 25. His longtime friend and associate Randy Allen was there in the other room, separated by glass. So too was Randy's sister, Lydia High, and a homeless person who Mizell allowed to sleep in the studio. They were there to work on Mizell's latest project, Rusty Waters, whose debut album was imminently due to be delivered to Virgin Records.
The atmosphere in the studio is relaxed, with clouds of cannabis smoke filling the room. However, something had Mizell edgy, and he was armed with a handgun, a fact notable for a man of his reputation. Unknown to any of them, as they worked, two other men were buzzed into the building around 7:30 p.m. and began to make their way straight to the second floor.
Article continues below advertisement
Entering the studio, everyone was ordered to the ground by one of the assailants, and Mizell was shot once at point-blank range in the head by the other, killing him instantly. Rincon was shot in the ankle. Allen grabbed a gun and pursued the attackers into the street, losing them in a nearby parking lot.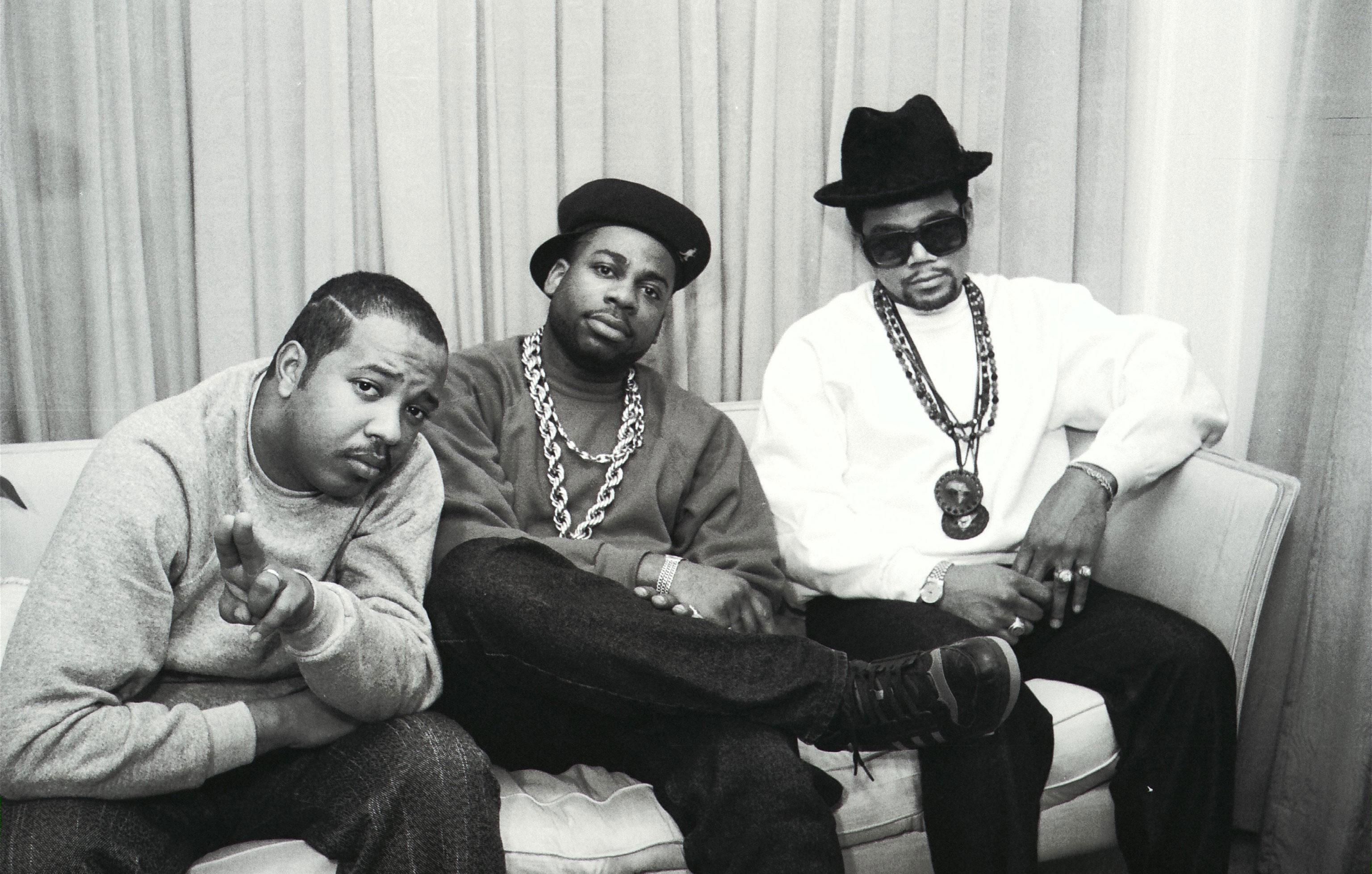 Article continues below advertisement
FIRST SUSPECT
Fans were in mourning for a man seen as a rap immortal, with crowds gathering in the street outside the studio as news spread throughout Queens that the iconic Run-DMC D.J. was dead. Speaking with CNN, fan Ronald Williams said, "It's like one of the Beatles died; they were the pioneers of this game as we know it." The Beatles comparisons would also come from within the industry itself, with Public Enemy's Chuck D telling The New York Times that Run-DMC were "our Beatles" praising the group's innovation.
"Run-DMC first said a D.J. could be a band," he added.
It wouldn't be long before the face of a prime suspect was in every paper across New York, along with his name, Curtis Scoon. The New York Post speculated an associate of Mizell tipped off the killers and acted as a lookout as the murder was carried out, identifying the man only as "a convicted drug dealer," then residing in Washington D.C. However, the paper also said the killing may have been over money, placing Scoon's name directly in the frame.
Article continues below advertisement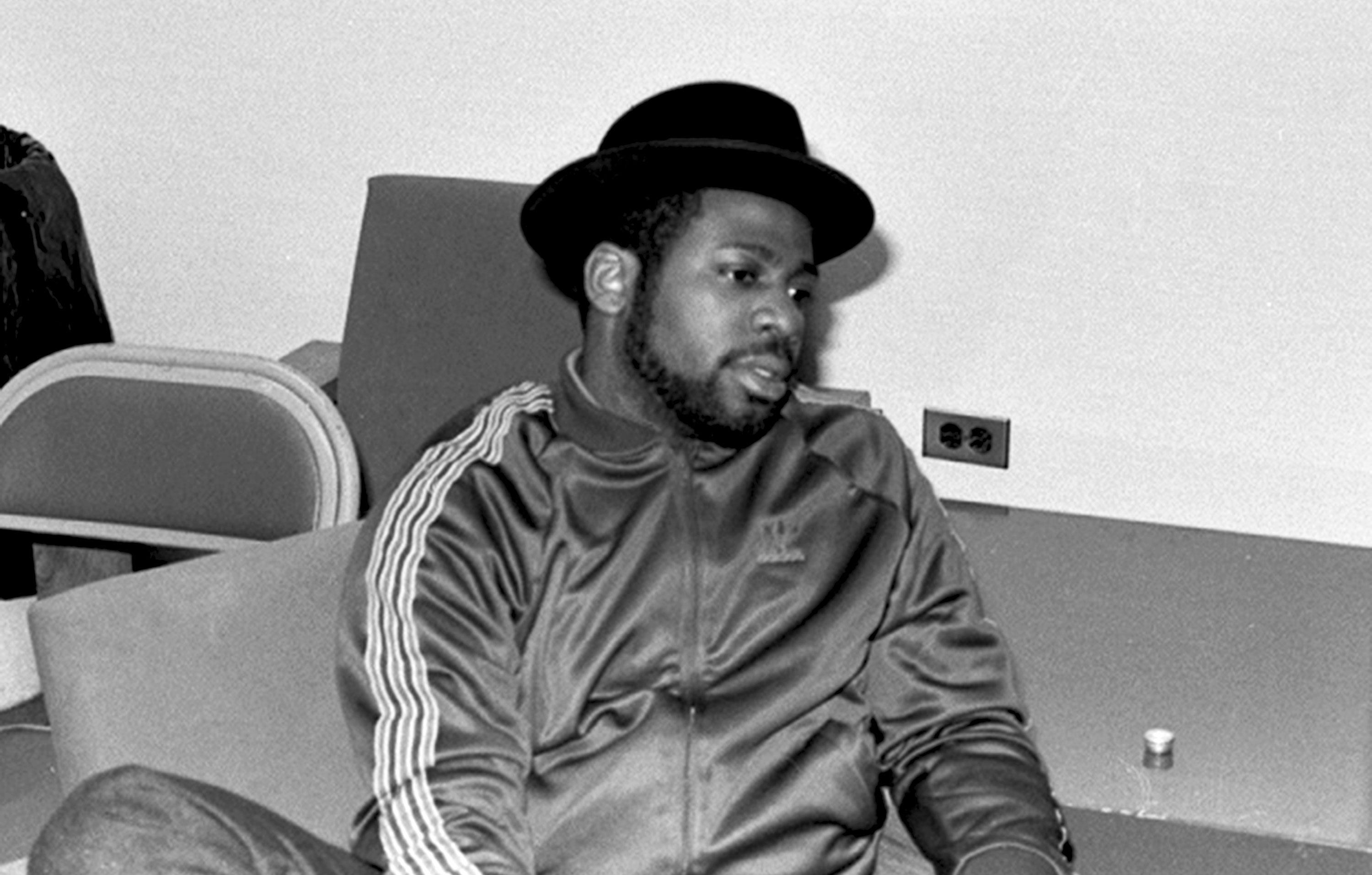 Mizell and Scoon had a beef going back to the early 1990s. While many witnesses were vague, stating money was involved, others believed the dispute arose over a drug deal. Both men had allegedly gone halves to buy a large amount of drugs, said to be $15,000 each before a third party made off with the cash. Scoon denied the claims and said the money had simply been a loan that Mizell eventually repaid after getting "a little heavy" with the star. The suspect stated Mizell owed him nothing at the time of his death, and he hadn't seen him for four years.
Article continues below advertisement
Speaking with Playboy in 2003, Scoon said that Mizell's public image was false. "Everybody in Jay's inner circle knows that Jay was involved in arranging deals," he claimed, "but nobody wants to talk about it because they don't want to tarnish his image. Jay kept a gun on him because he was in a lot of business disputes. Mizell owed a lot of people money. He was so broke he was pawning his jewelry to drug dealers. Everybody loved Jay except the people he did business with."
Scoon was never charged in connection to the case.
Detective Bernard Porter Jr. of New York's 103rd precinct would not confirm nor deny that Scoon was in the frame, stating that police were "always interested in hearing what the streets are talking about who may have been involved. It's our job to prove or disprove what the streets are saying."
At the time, police were offering $62,000 in reward money, with a private anonymous donation adding $250,000 to the pot. The considerable sum meant that tips came easy, with many being rumor, innuendo and speculation. Flyers were posted throughout Queens as police continued to make inquiries, with the case also featuring on "America's Most Wanted."
Article continues below advertisement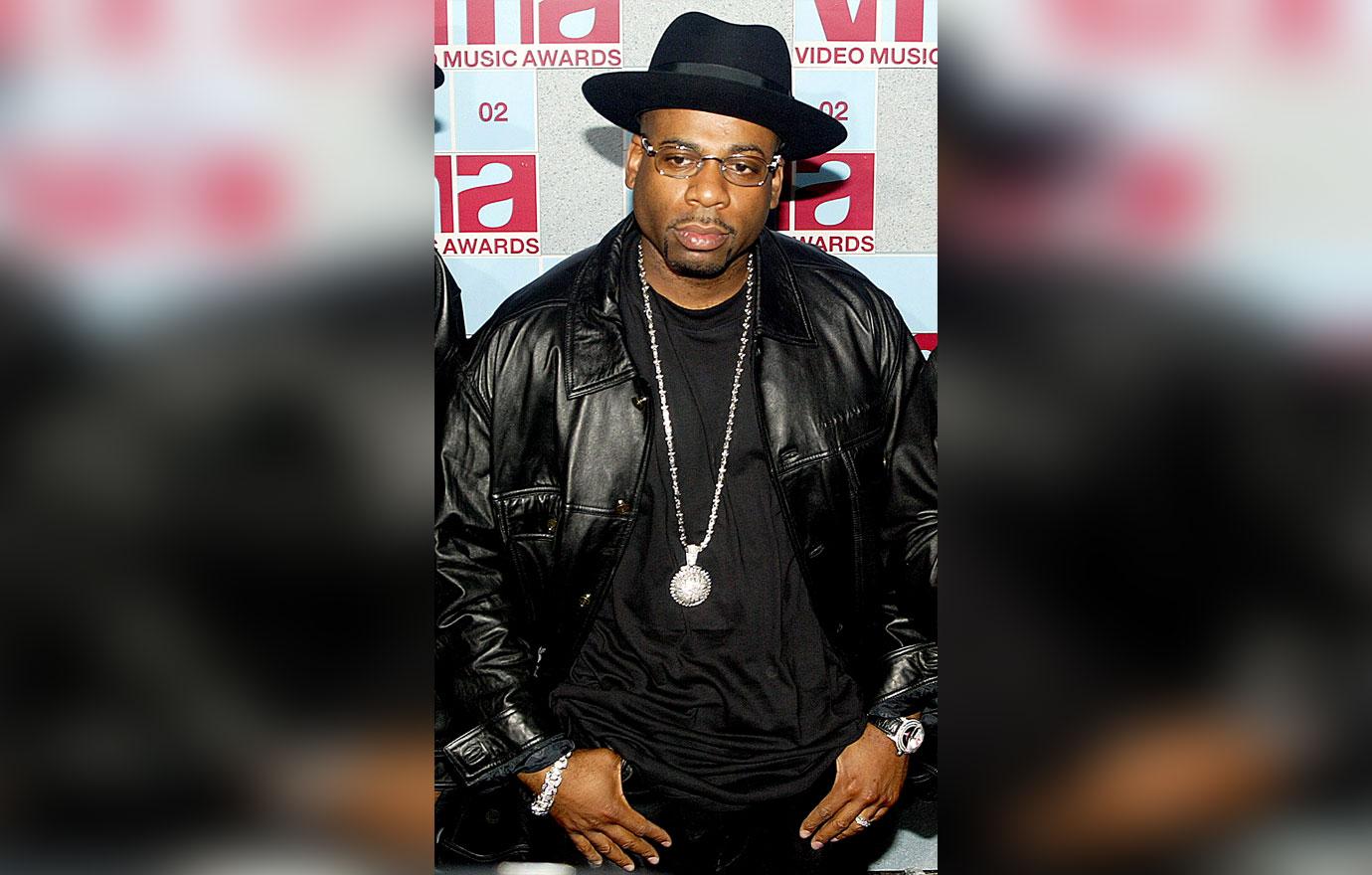 OTHER THEORIES
Another of the early theories in the case was that Mizell's murder was linked to Queens drug lord Kenneth "Prime" McGriff, an associate of Murder Inc. Records, then engaged in a feud with 50 Cent and Eminem's Shady Records, to which he was signed. Backed by the hugely popular Eminem and then himself a massive star, the public took 50 Cent's side in the matter, with verbal shots launched at Ja Rule, Ashanti and Benzino, then all signed to Murder Inc.
On his unreleased 1999 debut album "Power of the Dollar," 50 Cent, real name Curtis Jackson, included a song by the name of "Ghetto Qur'an (Forgive Me)" that talked about drug dealing in the Queens neighbors that he grew up in. Two of the names mentioned were McGriff and his nephew Gerald Prince Miller, leaders of the Supreme Team crime syndicate based in Jamaica, Queens.
Article continues below advertisement
Formed by members of the Five-Percent Nation movement, the Supreme Team centered their operations on dealing crack cocaine during the drugs spread across New York, making over $200,000 a day at their peak. Eventually, the gang resorted to extreme violence and murder to maintain their grip on the trade. Even prison in 1987 didn't stop McGriff, ordering at least eight killings from behind bars.
Jackson's song claimed that locals "feared Prince and respected Preme," referring to McGriff. Adding that "Preme was the businessman and Prince was the killer." In his book "Queens Reigns Supreme: Fat Cat, 50 Cent, and the Rise of the Hip-Hop Hustler," Ethan Brown said the lines were unacceptable to McGriff. "Preme was also angry that his nephew. Prince came off as far more menacing than he in the song. So… he conveyed a stark warning to 50 through a surrogate… 'Stop rapping about me.'"
Article continues below advertisement
McGriff attempted to get the industry to bar Jackson, with Mizell being one of the names targeted. Mizell was first introduced to the young rapper in 1996 while still establishing Jam Master Jay Records, taking him as a kind of protege. Mizell taught 50 Cent to write choruses, count bars and structure his songs, with Jackson later crediting the Run-DMC star for helping him write better hooks.
Despite Colombia Music dropping Jackson from their label, Mizell refused to be part of any ban against the artist and continued introducing the young star to the industry, angering McGriff. Meanwhile, those associated with Murder Inc. Records publicly labeled the rapper as a snitch for making the track. In 2000, gunmen opened fire on Jackson and a friend inside a car outside his grandmother's former home in South Jamaica, pumping nine bullets into the vehicle and hitting the rapper in the hand, arm, hip, both legs, chest and left cheek.
Article continues below advertisement
Jackson spent just 13 days in the hospital, although he needed to use a walker for five months afterward. Speaking with MTV in 2003, Jackson said, "You can't move. Your first reaction is to move, and then the shots is going off, and you jumping around the backseat. I was scared the whole time. Ain't nobody gonna tell you they ain't scared in that situation. It's a hit, man. You supposed to die in that situation. They're not playing." Adding that "It burns. Burns, burns, burns. The adrenaline is pumping so fast that the pain is not really that bad until the doctors finish with you. Then that morphine wears off, and then you're introduced to the pain."
With Scoon's involvement becoming less likely and McGriff looking equally uncertain, focus turned to Mizell's friend Allen, who allegedly stole money from the star. After the murder, Allen moved his sister to Las Vegas, and he vanished for three days. The stories of Allen and High conflicted, with Allen said to have privately fingered Scoon for the execution while denying the claim publicly.
However, by the end of 2003, these theories were running out of steam, with Playboy publishing an article from investigative reporter Frank Owen that claimed the killing was actually the result of a drug deal gone wrong. The allegations shocked fans who had always believed that Mizell had stayed away from the kinds of crime associated with many other rap artists and groups.
Article continues below advertisement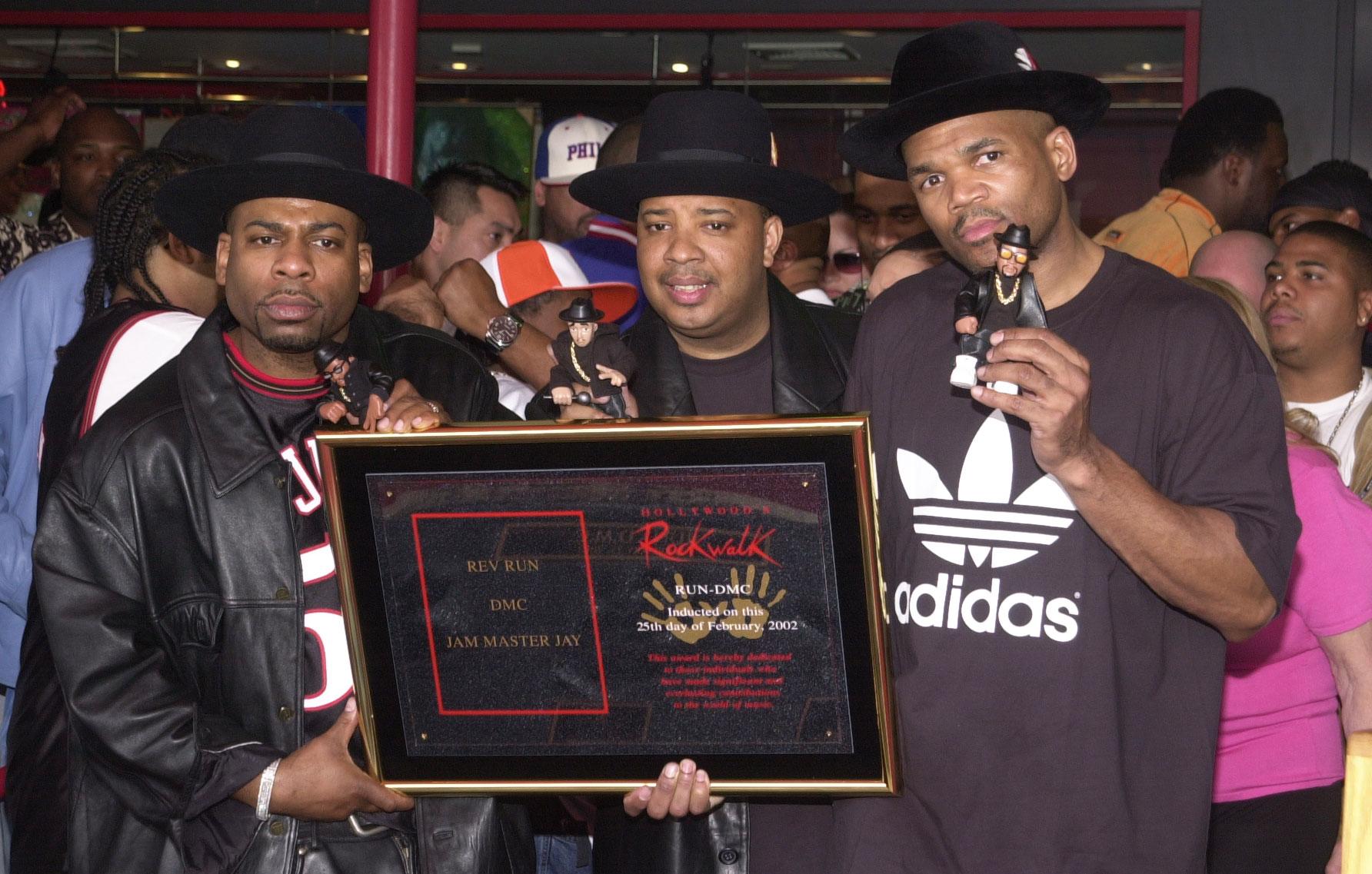 DRUG DEALS?
The mid-1990s were lean for Run-DMC, with no material produced that decade since "Down with the King" in 1993. While Jason Nevins' 1997 remix of "It's Like That" had returned the group to the charts and even reached number one in several countries outside the United States. An album in 2001, "Crown Royal," failed to live up the expectations, peaking at 37 on the Billboard 200 and receiving mixed reviews. Rolling Stone said "the tracks sink or swim depending on what the guest artist felt like bringing to the studio that day."
Article continues below advertisement
Subsequently, Mizell had incurred huge debts, including a significant sum to the Inland Revenue, attempting to maintain the same lavish lifestyle he had enjoyed at the height of Run-DMC's popularity. The Playboy article claimed that in July of 2002, Mizell traveled to Washington D.C. alongside Ronald "Tinard" Washington to meet with Uncle, a major drug supplier. Mizell didn't pay for the $180,000 of cocaine he received, expecting to be paid back in a week with the expected $280,000 profits.
"We took the coke to Baltimore because Jay had someone lined up who was going to sell it for him. But he was having trouble hooking up with the guy," alleged Washington, "Jay told me to take his truck and go home; he was going to fly back in the morning. Later Jay told me he me the guy-someone we grew up with in Hollis-and gave him the coke, but the guy never paid him."
Article continues below advertisement
Washington said on the day of the murder, he was called into the studio and asked to provide a gun to Mizell, who intended to confront Uncle in D.C. the following day. On his way back to the studio, he saw the two killers entering the building, identifying them as Big D and his son, Little D. "Little D told me, 'My pops wasn't supposed to shoot Jay. That wasn't supposed to happen,'" he alleged.
Big D denied the claims, and at 300 lbs, he didn't match the description of the murderer, with many believing Washington was attempting the get a reduced sentence for trying to rob a Long Island Hotel and collect the reward money. Big D agreed, saying, "Tinard don't mean s*** to me. He's losing his mind. He's lying. Tinard just wants to come off as a big man in prison."
In April of 2007, prosecutors agreed Washington was lying, naming him as the accomplice in the murder. Court papers state that Mizell's friend Washington was the second man in the studio that evening, pointing the gun at those present and demanding they hit the floor. Subsequent investigations would lead to the man police believe was the shooter, Karl Jordan Jr.
Article continues below advertisement
Like Washington, Jordan Jr. was known to Mizell and would have no problem being buzzed into the studio. According to the charges, the pair were looking for the cocaine that evening, believing they were being cut out of the deal after a dispute with Mizell. They had previously agreed to sell the coke on consignment. The pair was indicted in 2020.
After the charges were handed down, Mizell's son Jesse said in a statement that the family had "mixed emotions."
"We truly hope that these indictments are a solid step towards justice being served in the murder of Jay," said Jesse. "In spite of all the tragedies we've seen this year alone, we take comfort in our family, our faith, and in time's ability to heal all. We can only hope that this news brings awareness to the fact that Black lives do matter."
Proceedings against Washington and Jordan are ongoing, with federal prosecutors in Brooklyn reviewing whether the two men will face the death penalty, despite a pause on federal executions. Jordan and Washington are both charged with murder while engaged in narcotics trafficking and firearm-related murder. Jordan faces several other distribution counts. Should they not face the death penalty, the pair would be expected to receive 20 years to life.
Become a Front Page Detective
Sign up to receive breaking
Front Page Detectives
news and exclusive investigations.
More Stories