FLORIDA TEEN GETS MINIMAL PRISON SENTENCE FOR COVERING UP MURDER OF FRIEND'S MOM DESPITE CONFESSION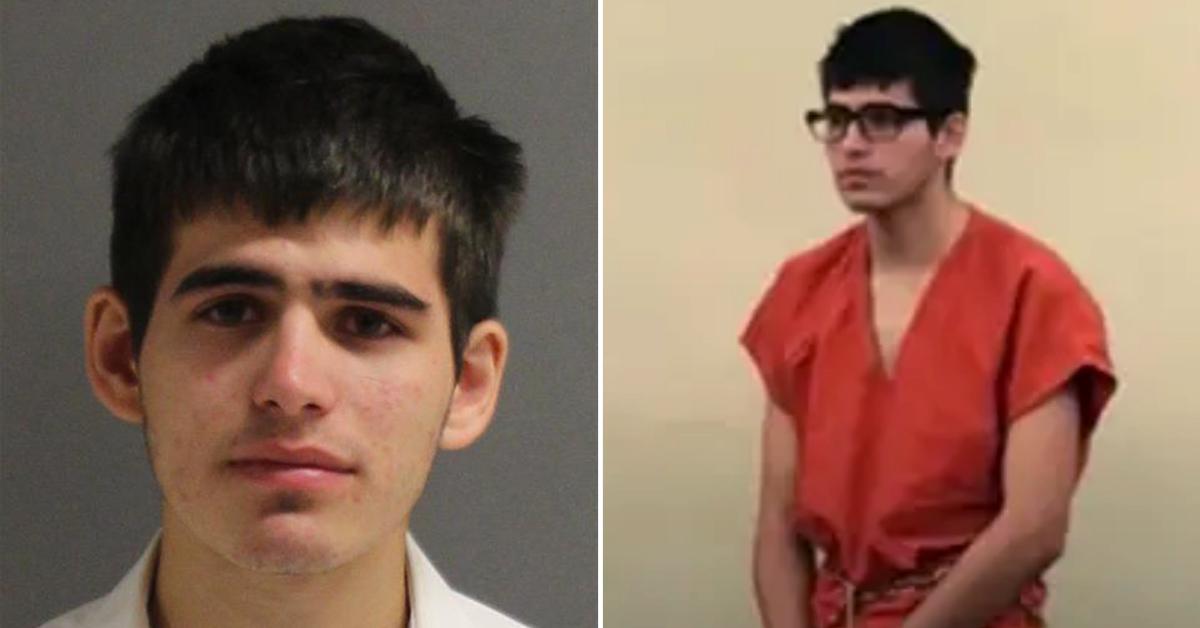 Dylan Ceglarek was sentenced to two years behind bars for his role in covering up the murder of his friend's mother in Florida.
Ceglarek, who was just 17 years old at the time, helped Gregory Ramos stage a robbery after he had murdered Gail Clevanger following an argument about his grades.
Article continues below advertisement
It was Ceglarek who told police Ramos murdered his mother, detailing the crime and his role in the cover up just hours after he was asked to be an accessory. The boy initially lie to police, but confessed about 10 minutes into the interview. He also provided law enforcement with the location of all of the evidence from the case, informed them of where Ramos had buried his mother and detailed how the events of the day unfolded.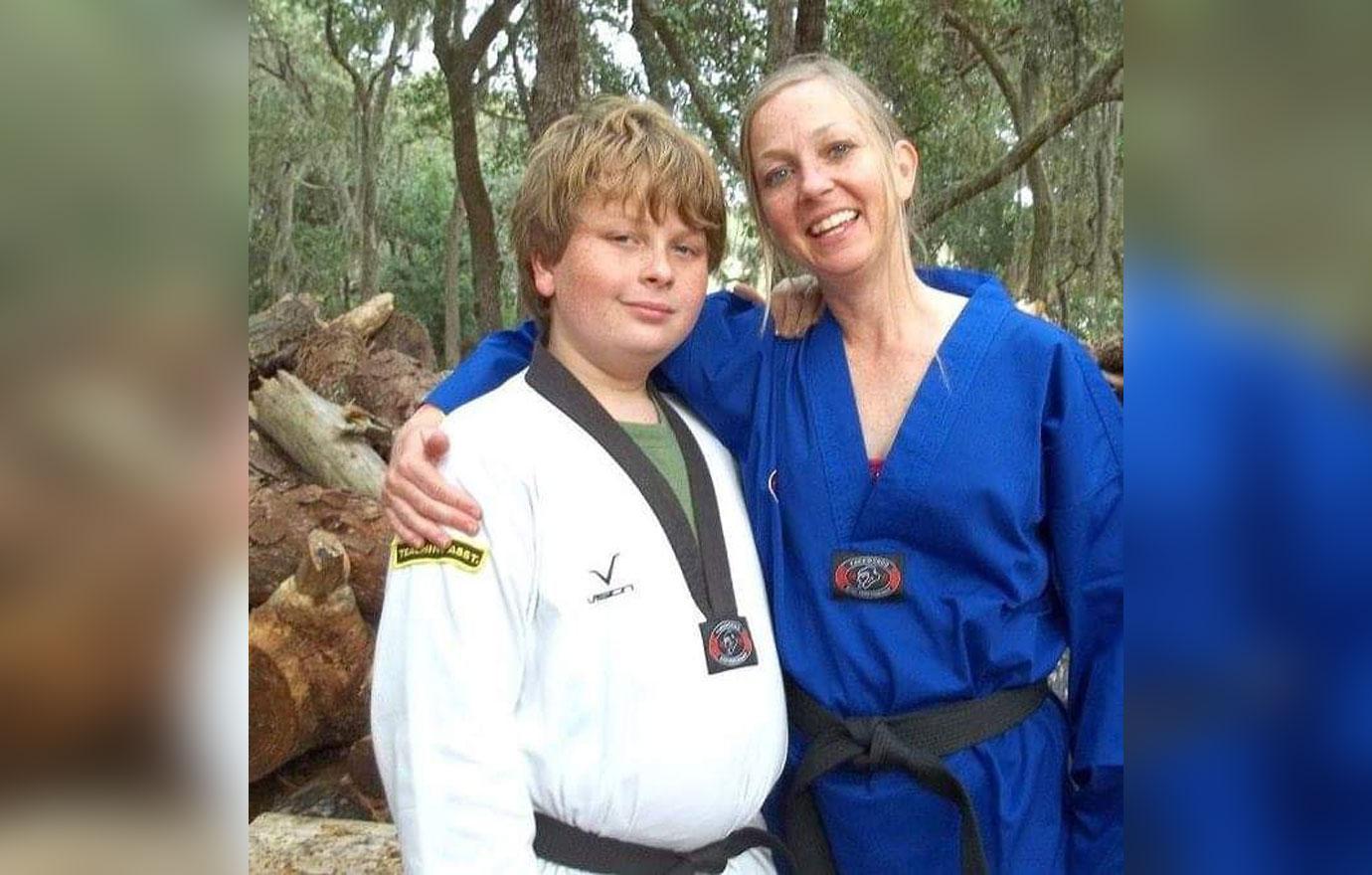 Article continues below advertisement
Front Page Detectives obtained the affidavit in the case, which makes it clear that Ceglarek provided authorities with all the information they needed to arrest and charge Ramos with murder.
"Dylan advised [Ramos] provided him and [co-defendant] Brian [Porras] several items to store at the residences so it would appear they were stolen during the 'robbery,'" reads the affidavit. "Dylan advised some of the property Gregory gave him was in his closet and later showed it to detectives. Dylan provided the location of additional property from [Ramos'] residence in the dumpster near Winn-Dixie in Deltona. Dylan also said he was given a rifle by Gregory but he did not want to take it back to his house, so he hid it at the chruch."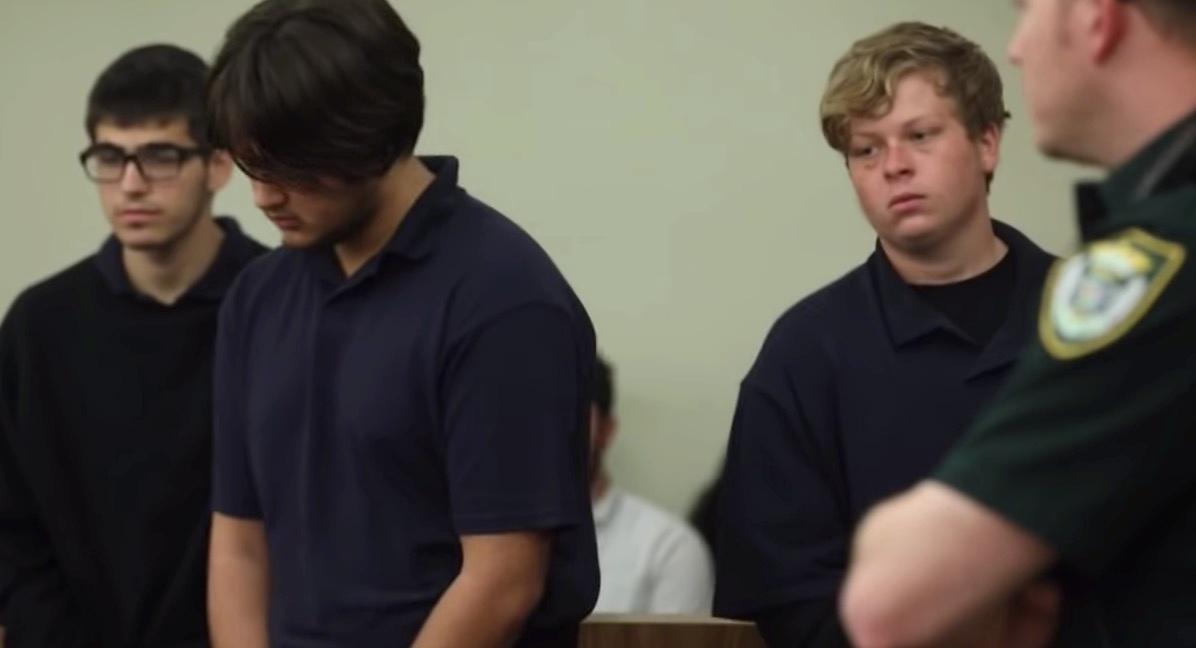 Article continues below advertisement
Ceglarek was emotional as he spoke about his actions over Zoom on Monday.
"I'm here not only to be sentenced and convicted but to say what I wanted to say from the beginning. That is: I'm sorry," =Ceglarek said to the members of Clevanger's famiy who were also on the call. "I'm sorry for my involvement in this case. I'm sorry for the loss of Ms. Gail. I'm sorry for all the heartache that the family has gone through. I'm sorry for it all."
Ivy Wick, the victim's sister, also delivered some emotional remarks on Monday in which she praised Ceglarek for his actions.
"Thank you for doing what was right even though you knew that you would be in trouble," she said. She later spoke on behalf of her sister, stating: "She did not hate you. She did not think you were a horrible person and I don't think that either."
The then-high-school student entered a plea of no contest to a count of accessory after the fact to second-degree murder in 2018, and was kept in jail awaiting the sentencing in his case. He was given credit for time served for his entire sentence.
As part of his plea deal with prosecutors, he will be able to have the crime removed from his record if he successfully completes his 10-year probation period.
Article continues below advertisement
Front Page Detectives obtained that probation order, which prohibits Ceglarek from using alcohol or drugs. He will also be subject to random testing.
Ramos is serving a 45-year prison sentence, but will be eligible for release after 25 years. Porros has not been sentenced for his role in the crime.
Ceglarek, who was suicidal after his arrest, also walked away with some encouragement from Wick.
"I know that you were feeling so low that you had contemplated suicide," she told the young man. "If you think that the world would be better off without you in it, you are wrong. If you think you are undeserving of happiness, you are wrong. If you think you can't stand the overwhelming sense of loneliness and despair, hold on. Something better is about to happen."
Become a Front Page Detective
Sign up to receive breaking
Front Page Detectives
news and exclusive investigations.
More Stories