Part 1: Elisa Lam was found dead in L.A.'s Cecil Hotel's water tank — but how she got there remains a mystery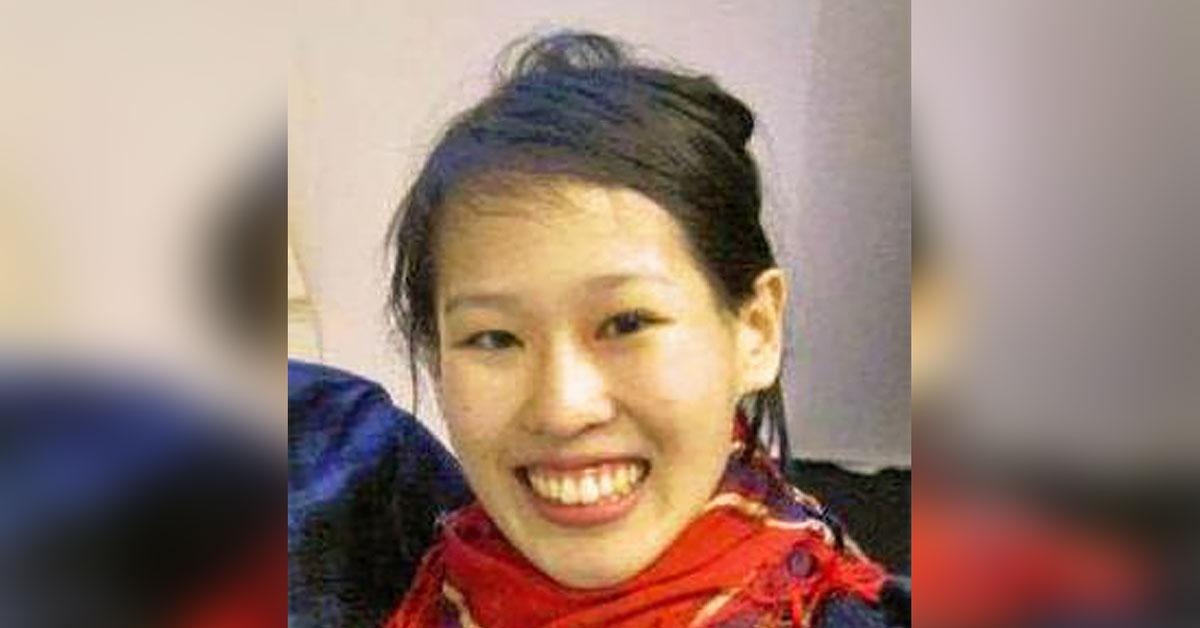 The Cecil Hotel in Downtown Los Angles has an inglorious criminal history and association with death. Located on Main Street, the establishment opened in 1924, and within a few years, the first death occurred, Percy Ormond Cook, who shot himself in the head in 1927. More would follow, including W. K. Norton, Benjamin Dodich, and Sgt. Louis D. Borden, all suicides. In all, there have been 18 unnatural deaths at the hotel, including at least two murders.
If some theories are believed, that number may have risen to three with the mysterious 2013 drowning of Elisa Lam.
Article continues below advertisement
Much of the Cecil's reputation came in its early years, with ten deaths coming before 1950, six during the Great Depression. In more recent times, the hotel's location close to Skid Row placed the building in a bad area, and it became an attraction for drug users, prostitutes and cheating couples.
Yet, the hotel is also featured in some of the most prominent criminal cases in history. Some say, for example, that Elizabeth Short, the Black Dahlia, was seen drinking in the bar's hotel before her murder, although the theory has largely been debunked by the LAPD. Much later, "The Night Stalker," Richard Ramirez seemingly stayed at the Cecil Hotel during his crime spree, being a regular on Skid Row. In 1991, Austrian serial killer Jack Unterweger certainly stayed at the Cecil, killing at least three prostitutes while in the country.
Article continues below advertisement
The hotel's reputation has long been public knowledge, with locals nicknaming the establishment "The Suicide." In 2011, the owners attempted to rebrand the venue as "Stay on Main" after a refurbishment four years earlier. However, in 2013 the reputation of the hotel would be assured after the death of Lam, the mysterious case going viral across the internet and provoking a range of documentaries, books and investigations.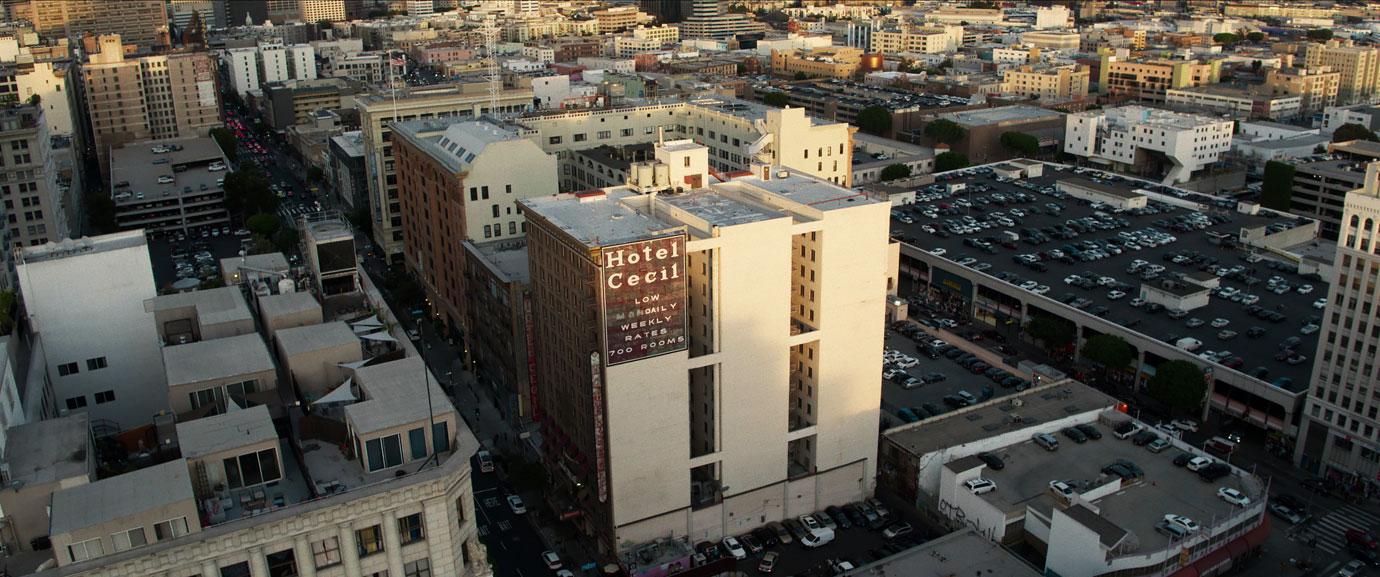 Article continues below advertisement
WHO WAS ELISA LAM?
Elisa Lam, also known by her Cantonese name, Lam Ho Yi, was born in Vancouver, British Colombia, on April 30, 1991. Her parents, David and Yinna Lam, were from Hong Kong, owning Paul's Chinese Restaurant in Burnaby. She suffered from bipolar disorder and depression, details of which she covered in a blog she maintained on Blogspot, "Ether Fields." Her condition required medication, and she had been prescribed Wellbutrin, Lamictal, Seroquel and Effexor. However, it is essential to remember that she had never shown any intention to commit suicide nor ever made any known attempts.
On the blog, Lam mentioned how in 2012, she had been forced to drop college classes due to a relapse. The situation made her feel directionless and concerned that she was wasting her life with her studies. "I feel I am wasting my time compared to my fellow peers." Lam saif, adding, "I'm a bit defeated for I have far too much free time and no one to spend time with… I'm very disappointed in myself for breaking down during the term forcing me to withdraw from courses."
Indeed, her blog posts clarified the depths of depression that Lam was suffering from in 2012, explaining how "lost" she felt following the relapse. She said in the same Jan. 27 entry that "these excuses and past disappointments do more to stop me than anything else" before explaining that she was "left to wander the streets of downtown looking at frivolous things like clothing, but being broke I cannot buy anything and I feel so empty." Lam further mentioned her loneliness, saying, "when you are alone for so many days, it is not healthy."
Article continues below advertisement
By 2013, Lam was 21 and a student at the University of British Colombia. In February of that year, she planned to take a trip to the United States for a break from study, visiting San Diego and Santa Cruz, with a quick stop in Los Angeles. She contacted her parents every day while on her travels and by this point had started a new blog on Tumblr, "Nouvelle-Nouveau."
This new blog revealed something about the person that Lam had become. The months leading into her fateful trip to Los Angeles show that her interest in clothes and fashion was undiminished, showing she was widely read by posting numerous quotes from novels.
However, many of these quotes point toward still existing depression, including those from Milan Kundera's "The Book of Laughter and Forgetting," which meditates on the nature of forgetting. A quote from Anthony Hopkins said, "You can never trust the human mind anyway," and one from Fernando Pessoa saying "Today I suddenly experienced an absurd but quiet valid sensation. I realized, in an intimate lightning flash, that I am no one. No one, absolutely no one."
Article continues below advertisement
Perhaps most alarming, however, were quotes that meditated on death. In one post from January 2013, she posted the following from Don DeLillo's 1985 novel "White Noise": "I think it's a mistake to lose one's sense of death, even one's fear of death. Isn't death the boundary we need? Doesn't it give a precious texture to life, a sense of definition? You have to ask yourself whether anything you do in this life would have beauty and meaning without the knowledge you carry a final line, a border or limit."
Despite the quotes, Lam's blog also showed she maintained an interest in mainstream culture. She was a fan of the Seattle band The Postal Service, alongside names such as Regina Spektor, Bon Iver, Gorillaz, Lana Del Ray, The Killers and other indie bands. She seemed to like the geek culture that was big at the time, enjoying "Harry Potter," "Doctor Who" and "Sherlock."
Article continues below advertisement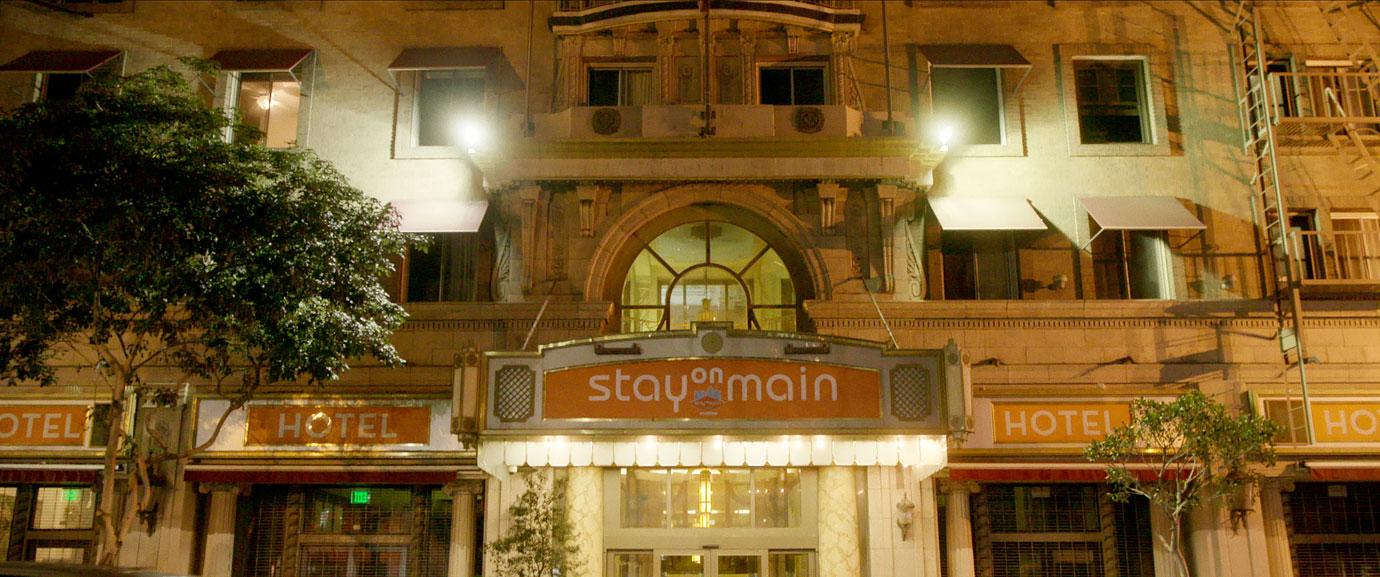 THE DISAPPEARANCE AT THE CECIL HOTEL
Despite having checked into the Cecil on Jan. 26, Lam would report on her Tumblr on Jan. 30 that she had "arrived in Laland," not reporting any issues with her mental health. Instead, she lamented the architecture around the Cecil Hotel, saying, "there is a monstrosity of a building next to the place I'm staying. When I say monstrosity mind you, I'm saying as in gaudy," adding "but then again it was built in 1928 hence the art deco theme, so yes, it IS classy, but then since it's L.A. it went on crack. Fairly certain this is where Baz Lurhmann needs to film the Great Gatsby."
Article continues below advertisement
Lam posted a lot on the website, and the rest of the day was filled with typical posts. There was a gif from "Batman" featuring the quote "You either die a hero or live long enough to see yourself become the victim," several pieces of artwork, gifs from "Sherlock" and a photograph of a woman hugging a pillow. The day after was similar, featuring cats, a stylish photo of Keira Knightley, urban architecture, cityscapes, "Lord of the Rings" artwork and a quote from Tom Gates that said, "anger is just a cowardly extension of sadness. It's a lot easier to be angry at someone than it is to tell them you're hurt."
While her blog postings may not be a fully rounded depiction of her mental health, hotel manager Amy Price may be able to offer a closer insight. Talking in court after the case, Price revealed that Lam had initially been booked into a shared hostel-style dorm room. Yet, her unusual behavior, including leaving notes of the other women's beds, led to complaints and Lam being moved to a private room.
Lam was scheduled to leave the Cecil Hotel and Los Angeles on Feb. 1, headed to Santa Cruz. However, her parents didn't hear anything from her either that day or the one before. They subsequently contacted the LAPD, flying out to the city to assist in the search alongside her sister. Her parents were said to have always been wary of her traveling alone.
Article continues below advertisement
When interviewed, the hotel staff said they had only ever seen her alone, and the only person locally who could remember seeing her was Katie Orphan, the manager of a bookstore. She had been in good spirits and was buying gifts for her family on the day of her vanishing.
"She was outgoing, very lively, very friendly," Orphan told CNN, "[She was] talking about what book she was getting and whether or not what she was getting would be too heavy for her to carry around as she traveled."
The Tumblr blog likewise showed no clues as to anything that might have been amiss. There were black and white photos from Japan and Paris, photos of Amy Poehler, and a 2011 Tracey Emin artwork, "Don't Say," which depicted the words "I didn't say I couldn't love you."
Article continues below advertisement
Once again, the quotes gave a guide to where Lam was mentally, with one from Susan Cain's "Quiet" talking on the nature of introverts. The second was a quote from the fifth "Game of Thrones" novel, "A Dance With Dragons," which said, "Cunt again? It was odd how men … used that word to demean women when it was the only part of a woman they valued."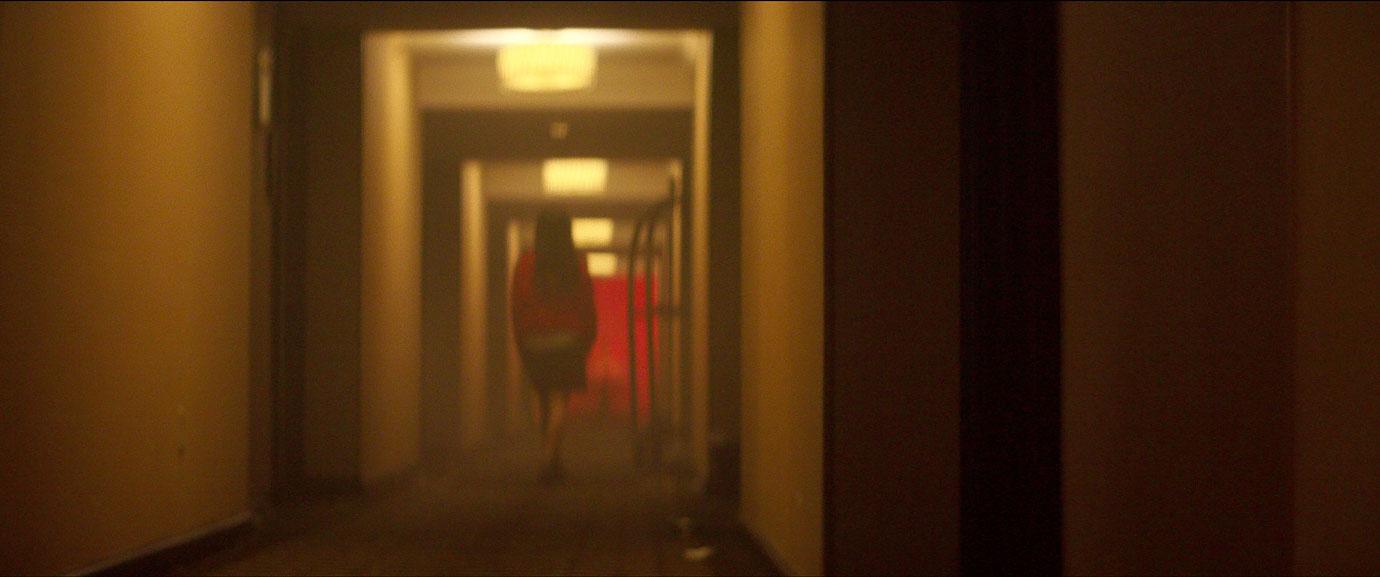 Article continues below advertisement
Perhaps most significant, however, was the final post of the day. It was five images from the Russian digital graphic designer and illustrator Eugene Soloviev. Soloviev's work centers on surrealism and impossible landscapes, and all five images featured buildings and height, with three featuring people on top of buildings or structures. Unfortunately, as the Tumblr kept being updated, it seems that Lam had scheduled posts for the rest of the month, meaning what was actually posted live is unknown.
Then it seemed like she vanished, gone from the hotel without a trace.
Police on the scene at the Cecil searched through the hotel as far as was legally possible, unable to search every room without probable cause of a crime having been committed. They took dogs through the building, searched her room and the roof, finding nothing of any interest. By Feb. 6, with still no sign of the missing Lam, police stepped up the search, posting flyers around the local area and online, bringing the case to the media's attention.
Article continues below advertisement
The community alert issued by the LAPD listed Lam as being a "Female, Chinese (Canadian)" with "black hair, brown eyes," and being 5-feet-4inches, 115 lbs." It stated that she "possibly suffers from mild depression" and "was last seen on Jan. 31, 2013, at the Cecil Hotel at 640 S. Main Street in downtown Los Angeles."
However, while the last confirmed in-person sighting may have been Jan. 31, Lam's last known movements were on Feb. 1, with police releasing security cam footage of the young woman on Feb. 15. Taken in one of the elevators at the Cecil Hotel, the footage became the central fact associated with the case in the public consciousness. Police found no footage of Lam ever leaving the building.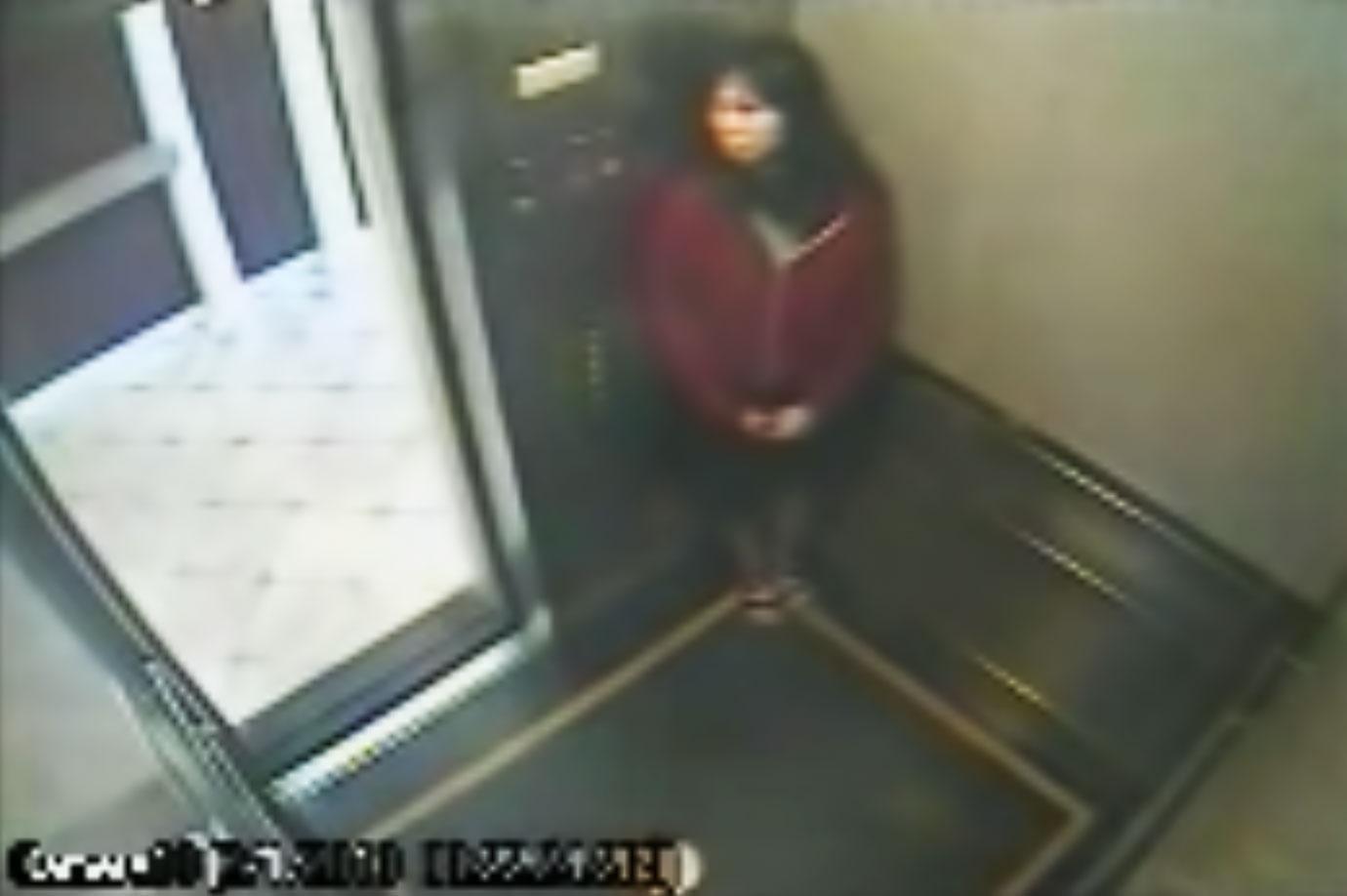 Article continues below advertisement
The footage was around two and a half minutes long and featured Lam making strange movements and gestures, leaving the elevator while the doors were open, pressing every button, and standing out of sight close to the buttons as she seemingly looked out into the corridor. Many viewers took her manner and body language as evidence of paranoia and fear.
Yet, body language experts had a different opinion suggesting excitement, playfulness and sexual arousal, saying at the time it was consistent with having taken a party drug such as ecstasy.
With Lam having vanished and the Cecil Hotel not only having a known reputation for death but outlandish claims of paranormal activity and dark energies, the video soon went viral and received millions of views both in the United States and China, many suggesting supernatural explanations. One commentator on Chinese site Youku said, "I knew about Elisa Lam, but this is the first time I saw the video," adding, "I'm so scared, I'm shaking. I'm numb."
Article continues below advertisement
Opinions on what the video depicted were varied. Some believed Lam had been under the influence of drugs until that was later disproven. Others thought she was suffering from a mental break due to her bipolar disorder. At the same time, some focused on her looking into the corridor and pushing buttons, suggesting it showed a desperate attempt to avoid somebody. However, there is no obvious sign of distress or being chased by anyone, with no other persons seen in the video.
Some even took a conspiratorial tone, pointing out that the video featured a hidden timestamp, some parts had been slowed down, and that a minute of footage was missing. However, one more plausible theory was that Lam had pressed the "hold" button and didn't realize what the button did, keeping the car's doors open for two minutes. Lam's movements in and out of the elevator were her attempting to trigger the motion sensor and shut the doors.
Article continues below advertisement
With rumors running rampant online, police activity at the hotel, and the case featured in the local press, residents of the Cecil Hotel must have felt some level of agitation and concern, particularly given the location and already existing reputation. This likely increased even further when the hotel's water pressure became low, running black and featuring a strange taste…
Check Back on Dec. 5 for Part 2 of FrontPageDetective's look at the Elisa Lam case.
Become a Front Page Detective
Sign up to receive breaking
Front Page Detectives
news and exclusive investigations.
More Stories