Popular Elvis impersonator remembered as 'a very nice person' killed by his stepson in Louisiana, deputies say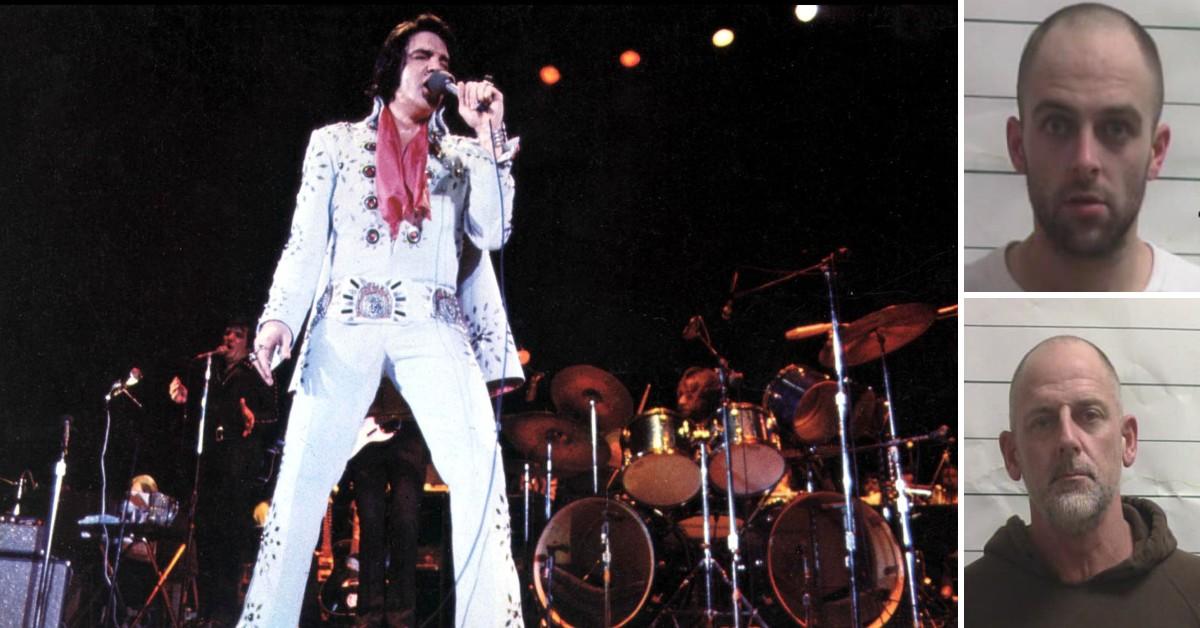 A popular Elvis tribute artist was shot to death in Louisiana, and his stepson is now accused of his murder.
Around 3:30 a.m. May 8, deputies from the Livingston Parish Sheriff's Office responded to reports of gunfire in Denham Springs and found Jason Baglio wounded. He died from his injuries, Sheriff Jason Ard said, according to WBRC.
Article continues below advertisement
Baglio's stepson, Trace Pigott, 28, and Pigott's father, Tommy Ray Pigott, 53, were later taken into custody in the New Orleans area, WBRZ reported.
Trace Pigott allegedly fled the scene after killing Baglio, and the suspect's father was present for the shooting, Sheriff Ard said.
According to law enforcement officials, Trace Pigott faces multiple counts, including second-degree murder, and his father faces one count of principal to second-degree murder.
Article continues below advertisement
"At this time, it's unclear what led to the shooting," Sheriff Ard noted.
Article continues below advertisement
Baglio, who impersonated Elvis and performed under the stage name "Jayson Alfano," also worked as the chief chef at the Livingston Council on Aging, an organization that prepares up to 600 meals a day for senior citizens in need.
"We haven't been doing this very long and already the response from our senior citizens has been overwhelming," Baglio told The Advocate in a profile shortly before his death. He added it was "a privilege and an honor to give back to our senior citizens who gave so much to the community and the nation during their productive years."
"Jason was a very kind neighbor," Philip Matherne told WBRZ, saying the victim "almost made us feel like family."
"He asked if I ever need something, no problem, he'll help me," echoed another neighbor, Luis Aguilar. "He was a very nice person."