She won the lottery and told her boyfriend they were done. Instead, he stabbed her in the face and left her for dead.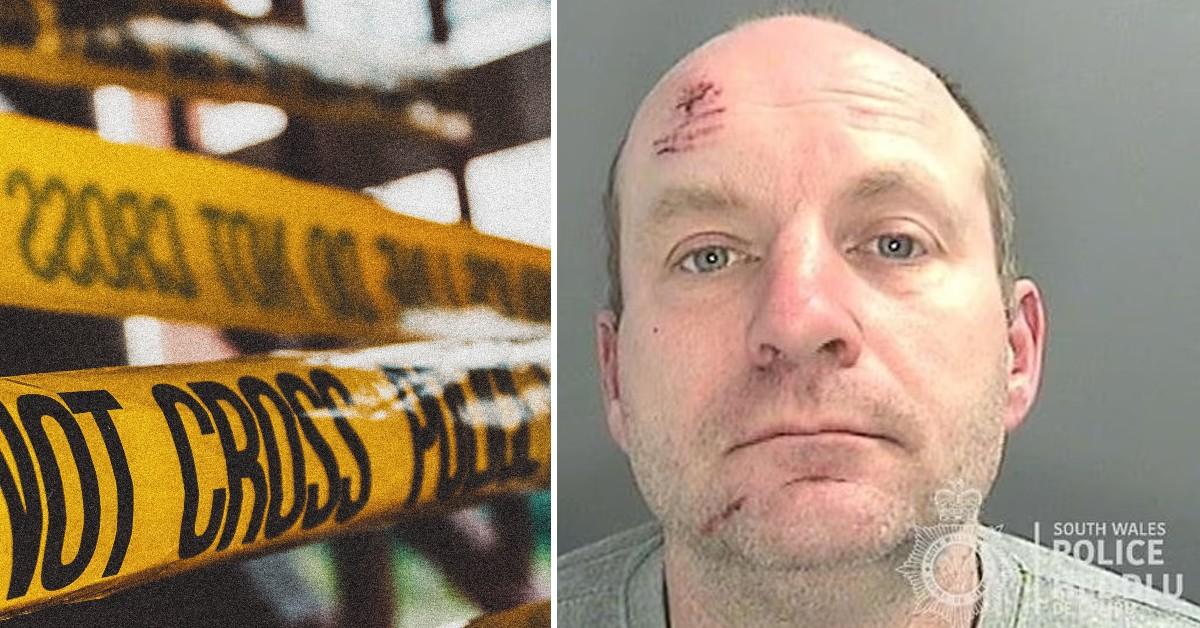 After winning the lottery, a British woman told her boyfriend she wanted to end their relationship. Instead, he stabbed her seven times in the face and left her for dead.
Article continues below advertisement
Recently, Merthyr Tydfil Crown Court Judge Richard Twomlow sentenced Stephen Gibbs, 45, to 13 years in prison for the stabbing of Emma Brown. Gibbs pleaded guilty to attempted murder on Sep. 13 while the court sought a psychiatric evaluation to consider the question of dangerousness before sentencing.
On Jan. 30, the 45-year-old Flooring worker attempted to kill his girlfriend of 12 years in a rage at her Lakeside-area home.
Article continues below advertisement
According to prosecutors, the 49-year-old former Cardiff Airport Staff was stabbed in the face seven times in the arms and stomach after she told the defendant of her intention to break off the relationship. Brown's neighbors found her in a pool of blood.
She was rushed to the hospital and survived the ordeal.
Investigators retrieved surveillance video, which captured the attack. In addition, Gibbs called his brother and a friend and informed them he had done something stupid by stabbing Brown and thought that he killed her.
Article continues below advertisement
Later, authorities found Gibbs with the blood-stained murder weapon on the passenger side of his car.During the investigation, police discovered Gibbs had fitted Brown's Mercedes with a tracking device to monitor her movements and had even accused her of cheating.
Brown, who won a 5.5 million pounds lottery in 2017 and is known in her community for her generous donations to various charities, told the court she never saw the defendant behave in a violent manner throughout the length of their relationship until the incident. She required major surgery and sustained life-changing injuries.
Article continues below advertisement
"We'd been together for 12 years and were happy and I never saw anything to make me think he'd do something like this. I don't think I can trust anyone again. I pity him more than anything else. Recovery has been a long and difficult process. I know I won't ever fully recover, and I will carry this with me for the rest of my life. I've felt numb to everything and I'm sad it's ended up like this. This attack has ruined my confidence because I trusted him, and I can't believe how much he was able to deceive me," stated Brown during a victim impact statement, according to BBC News.
Gibbs' defense lawyer Derrick Gooden told the court his client loved the victim, and he was remorseful for the attack. He told the court, the defendant said he simply lost it.
Article continues below advertisement
Twomlow considered sentencing Gibbs to life in prison due to his criminal record. He had previously spent six years in prison for stabbing a former partner's 11-year-old son six times with a kitchen knife.
"It seems jealousy had been developing - you used a tracking device on Ms. Brown's car and accused her of lying about where she had been. You took a large knife and stabbed in her own home saying: 'I'm going to kill you', and you thought you had killed her," said Twomlow before sentencing the defendant, according to Daily Mail.com.
At the time of the incident, the duo had lived in a luxury 700,000 pounds house in the town of Barry, South Wales, England.
Twomlow also issued a restraining order against the defendant. He was ordered to have no contact with Brown indefinitely.
Become a Front Page Detective
Sign up to receive breaking
Front Page Detectives
news and exclusive investigations.
More Stories