Florida mom, boyfriend charged after 3-year-old dies from weeks of abuse and neglect, cops say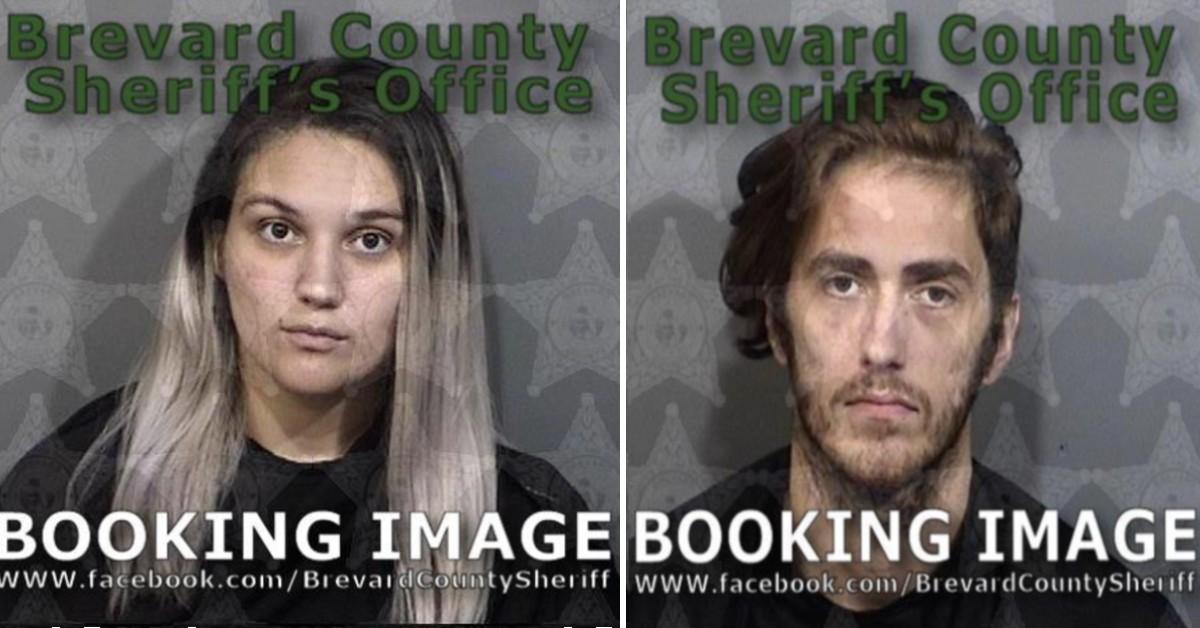 A Florida couple is in custody after authorities said the woman's 3-year-old son suffered fatally abusive treatment over several weeks.
Article continues below advertisement
Erica Beth Dotson, 27, and Joshua Andrew Manns, 25, of West Melbourne, subjected a child to brutal physical abuse and neglect from the time the boy could walk until his death, according to the Brevard County Sheriff's Office.
Authorities said Dotson left her son, Jameson Nance, with Manns on the morning of June 11 while she went to work. Officials said the couple spoke on the phone about purchasing a puppy at about 6 p.m. that evening.
Jameson was already dead during this conversation, police said.
Article continues below advertisement
A half an hour later, Manns reportedly called Dodson before she left work, claiming Jameson drowned in the bathtub.
Manns reportedly did not call 911 after allegedly telling Dotson that Jameson was "not good." Authorities said she arrived at the apartment moments before they did, and said she found her son's lifeless body on the bathroom floor.
Officials said a downstairs neighbor later told police they heard "heavy banging throughout the morning," like a bowling ball being thrown around. They did not report this unusual noise to anyone because they could not recall hearing any screaming, yelling or crying.
Article continues below advertisement
POLICE INVESTIGATION
According to court documents, the Patrol Supervisor "immediately determined the child was deceased, as rigor mortis had set in. The child appeared to be bruised significantly, his face was swollen and there were obvious signs of trauma."
Investigators reportedly found empty bottles of children's Tylenol, dosing cups all over the apartment and cloth rags wrapped around bags of water "as if they had been frozen and used as cold compresses," which lead authorities to believe Jameson had been receiving various forms of treatment at home instead of a doctor or hospital.
Before paramedics arrived, police said Jameson's left arm was sticking straight up, and there were severe bruises on his head, jaw and right eye, along with contusions on his forehead and other forms of visible swelling on his head.
Article continues below advertisement
Experts reported a wide array of significant injuries over a period of time, "as recent as one day and as far passed as three weeks," including "bruising, hemorrhaging and blood clots with varying degrees," according to documents from the autopsy conducted on June 14.
The Brevard County Medical Examiners noted much of the hemorrhaging was in Jameson's head and optic nerves, "which included or caused significant brain swelling and was markedly boggy (swollen, soft, spongy and doughy)."
Article continues below advertisement
Officials ruled Battered Baby Syndrome as the cause of death due to "repeated sharp and blunt impact bodily injuries resulting in cardiac arrest due to the numerous injuries including to the internal hemorrhages of the thyroid gland, heart, and lungs from repeated impacts."
Investigators said there was no evidence of drowning.
ON THE RUN
Police said Manns was nowhere to be found when they arrived on June 11, but investigators found a handwritten letter claiming he had suffered a seizure while Jameson was in the bathtub. He allegedly came to, found the child floating, and attempted CPR, to no avail.
Article continues below advertisement
Authorities said they tried to trace Manns' cellphone, but it had been turned off, however, they estimate he'd been on the road for about an hour before he called Dotson to inform her of Jameson's condition.
Police in Tift County, Georgia, arrested Manns in the unincorporated community of Chula around 12:20 p.m. on June 28.
Article continues below advertisement
Manns was charged with child neglect with great bodily harm, first-degree felony murder, and aggravated child abuse, and was held without bail.
TEXT EXCHANGES
Investigators read through texts between Dotson and Mann, who showed love and support of each other, but also found allegedly disturbing material. Text exchanges reportedly showed frequent episodes involving punishment, with Manns complaining that Jameson was not using the toilet. Manns also reportedly complained that the child would hit head-butt him and bite him.
Article continues below advertisement
Investigators learned the Department of Children and Family Services contacted Dotson after Jameson suffered a broken leg in February 2019. She reportedly told authorities the child broke his leg tripping over his biological father's feet. The father had been "cut off" from seeing the boy, and had no further contact after November 2020.
Jameson suffered another broken leg on March 25, 2021, reportedly by tripping and falling off of a curb.
Texts from April 29 reportedly showed Jameson was struggling to walk after his cast was removed. Five days later, texts reportedly showed Dotson complaining that the boy wouldn't listen to her and kept trying to put weight on his leg, and his condition appeared to be worsening. Dotson reportedly texted Manns on May 8, saying the leg looked "super bad," "yellow," and that his "heel is still really bad off."
Article continues below advertisement
Manns reportedly replied: "Like why can't we just be happy his leg is getting better? Why does it always have to be so negative man. Shit he was crying at the thought of walking and he chose to stand on it? That's f****** progress man. Be proud of him and stop projecting your own phobias on [redacted] man. Tell him I love him and I'm proud of him. I'll see y'all tonight. I got enough to deal with, I don't have time to deal with anymore negative s*** than I have to today."
Later that night, Dotson reportedly asked Manns why there was blood on Jameson's hair and pillow.
"I honestly don't know man I haven't been home a lot lol," Manns allegedly replied.
Article continues below advertisement
On June 7, the two reportedly discussed swelling of Jameson's head. On June 9, they reportedly texted that his eyes "are swollen shut." Two days later, the boy was dead.
Brevard County medical examiners determined that Jameson had been dead 6 to 8 hours before Manns called Dotson to tell her about her son's death.
Dotson was arrested on July 13 and charged with first-degree murder.
Become a Front Page Detective
Sign up to receive breaking
Front Page Detectives
news and exclusive investigations.
More Stories