9 Infamous 'Murder Houses' Where Grizzly Crimes Occurred and the Stories Behind Them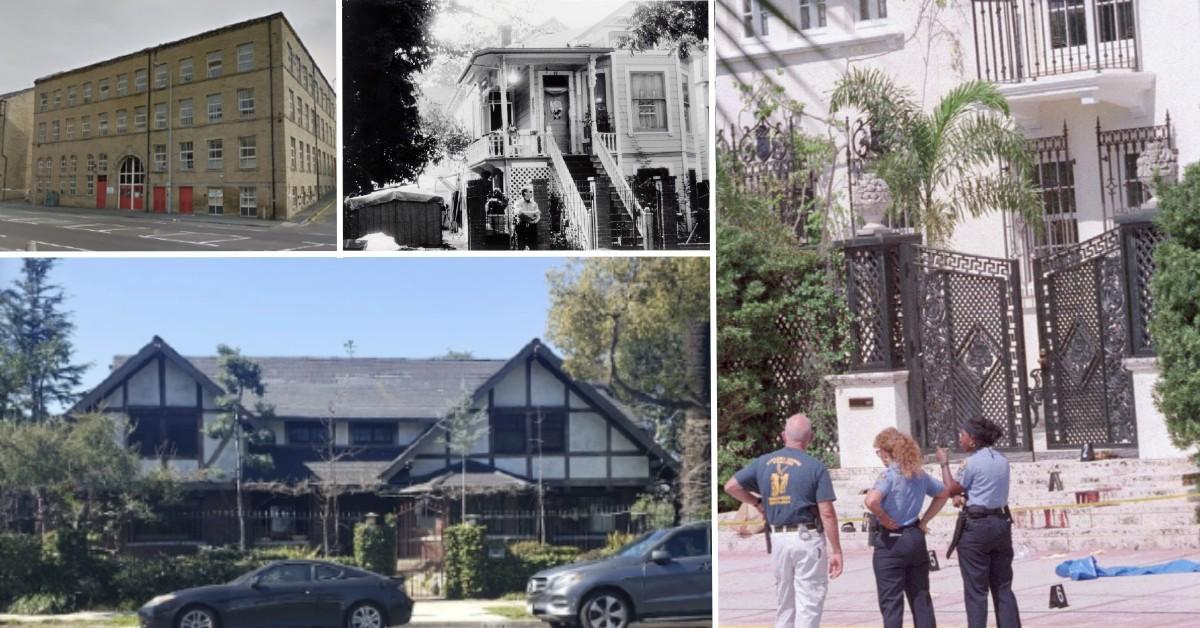 Would you dare visit a house where some of the world's most horrendous crimes have occurred? While some homes have been demolished or completely rebuilt, many have been left alone, and allow visitors to walk through the crime-ridden halls.
Here are the stories behind nine "murder houses" and where they are located.
Article continues below advertisement
WONDERLAND GANG — WONDERLAND AVENUE, LOS ANGELES, CALIFORNIA
Known as the Wonderland Gang Murders, Ranald Launius, Susan Launius, William Raymond "Billy" Deverell, Joy Miller, and Barbara Richardson were viciously attacked on July 1, 1981. Four were murdered and the crime was connected to the Wonderland Gang, which was a large drug gang in the 1980s.
The victims were beaten to death by a group of armed men after John Holmes, a famous porn star at the time, gave the address of Eddie Nash's drug house to Wonderland Gang members to pay off his drug-related debts. Holmes knew there would be a large number of drugs and cash at the home that could aid him with his debt.
Despite the crime happening in the 1980s, the police have not charged anyone for the four murders in the Wonderland House.
DOROTHEA PUENTE — F STREET SACRAMENTO, CALIFORNIA
Known as "The Death House Landlady," Puente murdered elderly and disabled patients residing in her boarding house during the 1980s. Puente took social security checks from her patients, and once they were no longer beneficial to her financially, she would then murder them and bury them in the backyard.
The police charged Puente with nine counts of murder, with an additional six unconfirmed cases related to her. Puente was given a life sentence for her crimes, serving her sentence at Central California Women's Facility until she died in 2011 at 82 years old.
Article continues below advertisement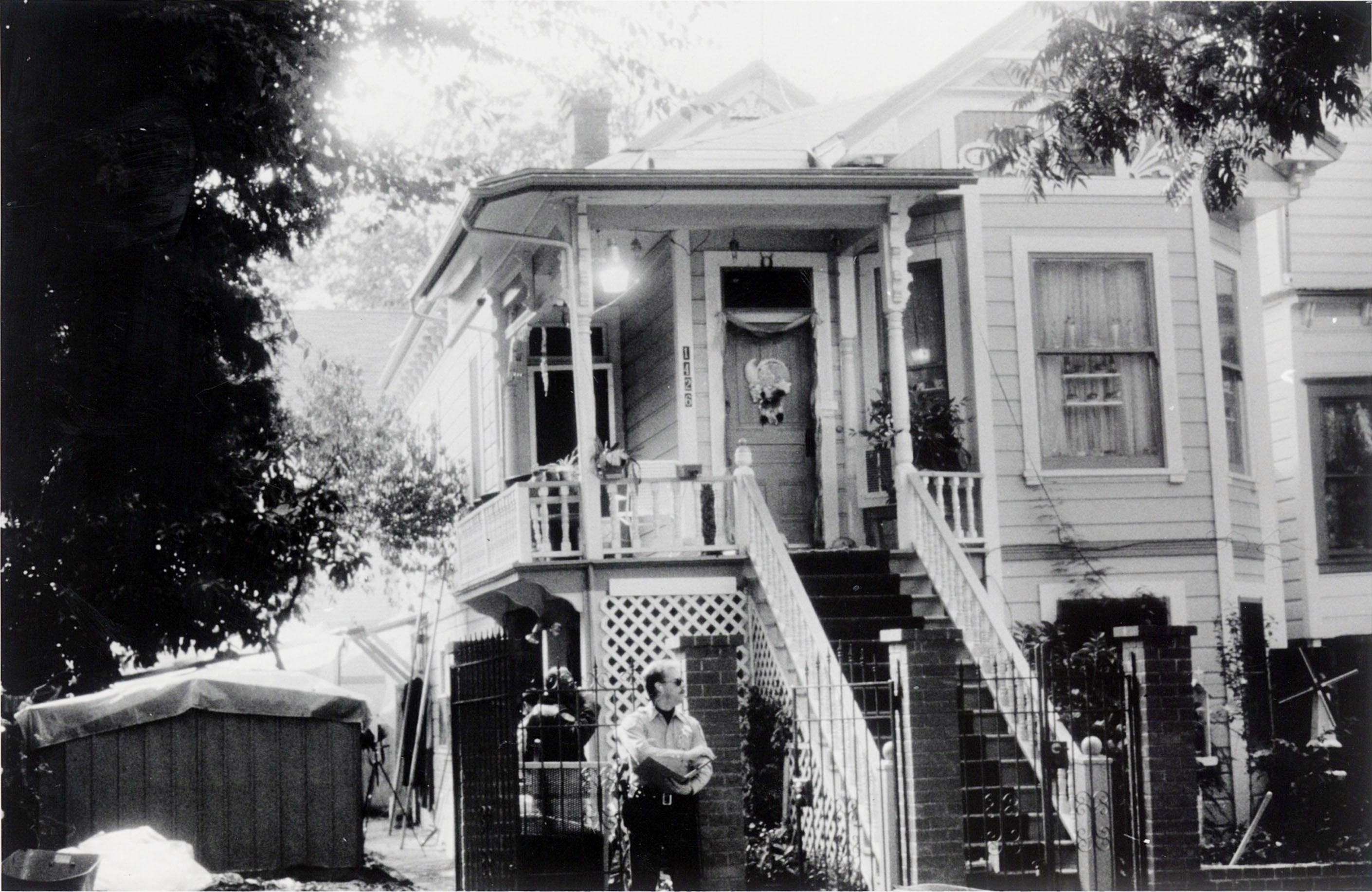 Article continues below advertisement
MICHAEL PETERSON — CEDAR STREET, DURHAM, NORTH CAROLINA
Documented in the famous 2018 Netflix series, "The Staircase," the renowned house is where novelist Michael Peterson's wife, Kathleen Peterson, was found dead by the couple's staircase. Deemed an accidental fall by Peterson, who made the 911 call after discovering his wife's lifeless body on the floor. Many inconsistencies in Peterson's recount of the "accidental fall" led to charges of involuntary manslaughter, but the judge released him after serving eight years.
Peterson now resides in Durham, North Carolina as a free man.
Article continues below advertisement
PHIL SPECTOR'S ALHAMBRA MANSION —GRAND VIEW DRIVE, ALHAMBRA, CALIFORNIA
Phil Spector was a well-known figure in the music industry, working with the Beatles, Stevie Wonder, The Beach Boys and many others. Despite his excellent music catalog, he is more notoriously known for murdering actress Lana Clarkson in 2003.
"I think I killed someone," Spector allegedly said after killing Clarkson in his Alhambra Mansion.
Within an hour of Spector and Clarkson being inside the mansion, a single gunshot rang out. When police arrived at the scene, they found Clarkson slumped in a chair with a gunshot wound to her head. According to Spector, Clarkson committed suicide.
Spector's first trial ended in a mistrial. He was convicted of second-degree murder after the second trial and was sentenced to 19 years to life in prison.
Article continues below advertisement
MARVIN GAYE'S HOME — SOUTH GRAMERCY PLACE, LOS ANGELES, CALIFORNIA
Marvin Gaye was a well-known soul singer during the latter half of the 20th century. His unique blending of soul music with ancient gospels made his music top the charts. Just as his star was rising, his life was taken away by his own relative.
Gaye had a tumultuous relationship with his father, Rev. Marvin Gay Sr., which may have ultimately led to Marvin's death in 1984. On April 1, Marvin Gay Sr. shot his son in the heart in the house they shared after getting into a brawl over a misplaced insurance policy. The singer died one day before his 45th birthday.
Marvin Gaye Sr. initially received a charge of first-degree murder, but the judge reduced it to voluntary manslaughter. In 1998, he died in a nursing home.
Article continues below advertisement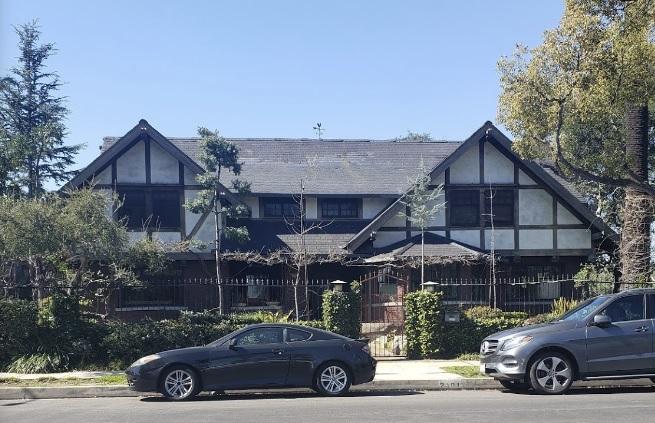 Article continues below advertisement
GERTRUDE BANISZEWSKI'S HOUSE — EAST NEW YORK STREET, INDIANAPOLIS, INDIANA
Article continues below advertisement
CROSSBOW CANNIBAL'S APARTMENT — THORNTON ROAD, BRADFORD, WEST YORKSHIRE, UNITED KINGDOM
Deeming himself "The Crossbow Cannibal," Stephen Griffiths killed his victims with a crossbow in a twisted "cat and mouse" game. "The Crossbow Cannibal" murdered three women (Suzanne Blamires, Shelley Armitage, and Susan Rushworth) in his apartment in Bradford, West Yorkshire. CCTV footage from the apartment showed Griffiths chasing down one of his victims, later giving a middle finger to the camera.
The bodies of the victims were found in a river and Griffith's apartment by police in June 2010. In December 2010, Griffiths received a life sentence in prison for the three murders
Article continues below advertisement
THE PERELSON MURDERS — GLENDOWER PLACE, LOS ANGELES, CALIFORNIA
This elaborate Spanish Revival mansion in Los Feliz, Los Angeles, is home to one of the worst murder-suicide cases. In the early hours of Dec. 6, 1959, Harold Perelson attacked his wife Lilian and his daughter Judye. Lilian and Judye were each struck once with a ball-peen hammer. Lilian's hits were more severe, which led to her death. Judye's injuries weren't as intense as Perelson's hit was off, which allowed her to escape the house and call for help. He spared Perelson's other children as he told them to go back to sleep.
Police and emergency services arrived on the scene to find Lilian clinging to life, as well as her dead husband, who overdosed Nembutal and other pills.
It is still unknown as to why Perelson decided to commit such horrendous crimes to his own family.
Article continues below advertisement
GIANNI VERSACE'S MANSION — OCEAN DRIVE, MIAMI BEACH, FLORIDA
The murder of well-respected fashion designer Gianni Versace shook the fashion industry in the 1990s. On July 15, 1997, serial killer Andrew Cunanan shot Versace on his elaborate Miami Beach Mansion's front steps. Versace was retrieving his newspaper when he was shot twice by Cunanan in broad daylight. Cunanan fled the scene, with police not discovering him until eight days later, dead from a gunshot wound. No one is sure why Cunanan chose to murder the fashion icon, as they allegedly had no prior encounters.
Versace was Cunanan's last victim after a three-month-long spree in which he killed four other people.
Article continues below advertisement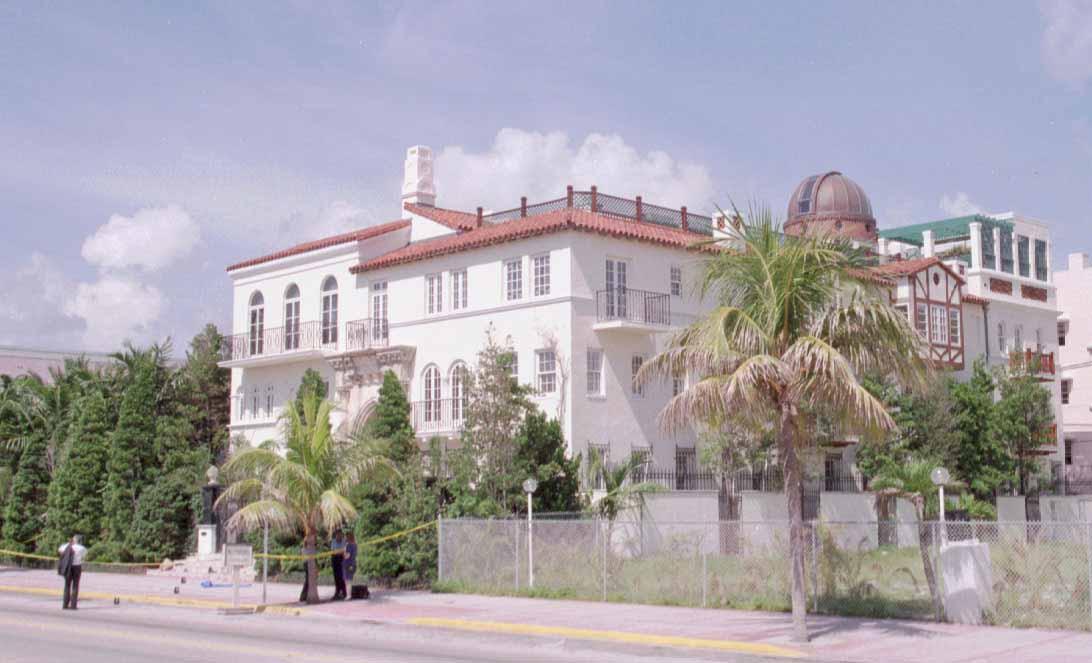 Become a Front Page Detective
Sign up to receive breaking
Front Page Detectives
news and exclusive investigations.
More Stories