Secret FBI Documents and Photos: Russian Spies, UFOs, Michael Jackson, 9/11 and Other Secret Case Evidence Exposed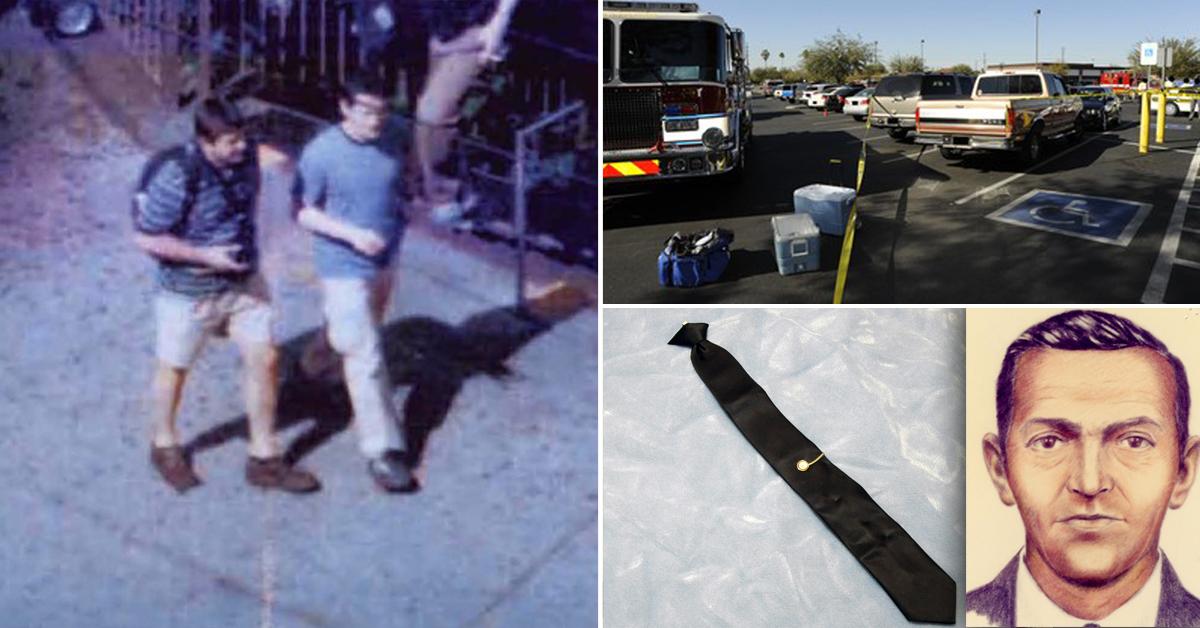 The FBI gives true crime enthusiasts the chance to play detective and relive some of its most infamous cases through its online archives.
"The Vault" is the agency's website that houses documents, photos and case files from some of the most famous cases. There are thousands of pages of documents for the public to review from the Sept. 11 attacks to investigations into Hollywood elite to UFOs to famous killings.
Here are some of the most famous crime scene photos and case files available through the website:
Article continues below advertisement
9-11/The Pentagon, Washington D.C.
Sept. 11, 2001, a day which will never be forgotten, as Americans were attacked on their soil by an extremist Muslim terrorist organization called Al Qaida. The classic images we've seen are planes flying into the Twin Towers in New York City, but some forget the Pentagon was also attacked, killing 125 people and requiring millions of dollars to repair the damage. Emergency personnel worked for days to contain the fires.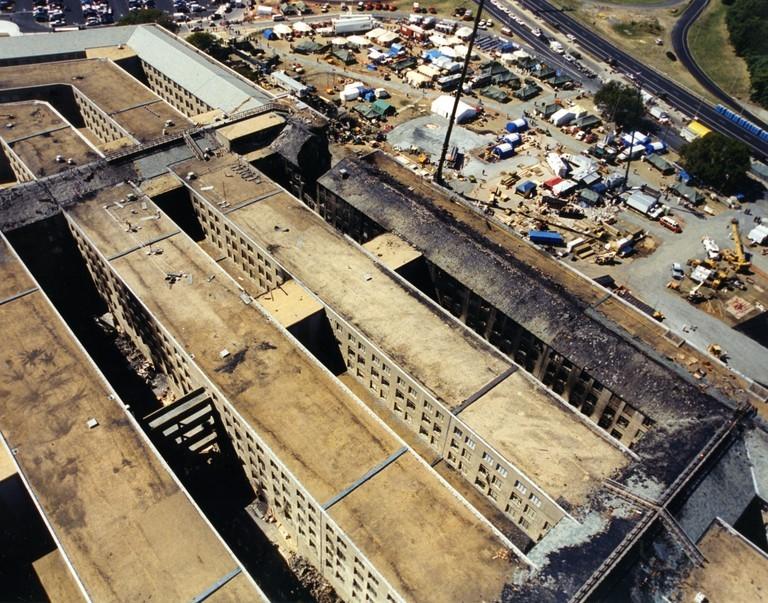 Military personnel who lived through it remember that morning as crystal clear, with the first slight chill of fall in the air. A Boeing 757 fell out of the sky and approached the Pentagon at 9:37 a.m., shaking the whole structure, and shaking American's faith in homeland security from that day forward.
Article continues below advertisement
Michael Jackson
Michael Jackson was an international pop singing sensation who sold millions of albums over a career that spanned childhood till his death at age 50. His album "Thriller" changed the way superstardom was defined.
Between 1993 and 1994 and again between 2004 and 2005, Jackson was investigated by the FBI for allegations of child abuse. Hundreds of pages of documents are available in the FBI vaults, including this photo of Jackson's driver's license.
Since his death, the documentary "Leaving Neverland' detailed Jackson's alleged abuse of two boys for years. Both men, Wade Robson and James Safechuck, recounted harrowing stories that, along with other allegations, have cast a dark pall over Jackson's legacy.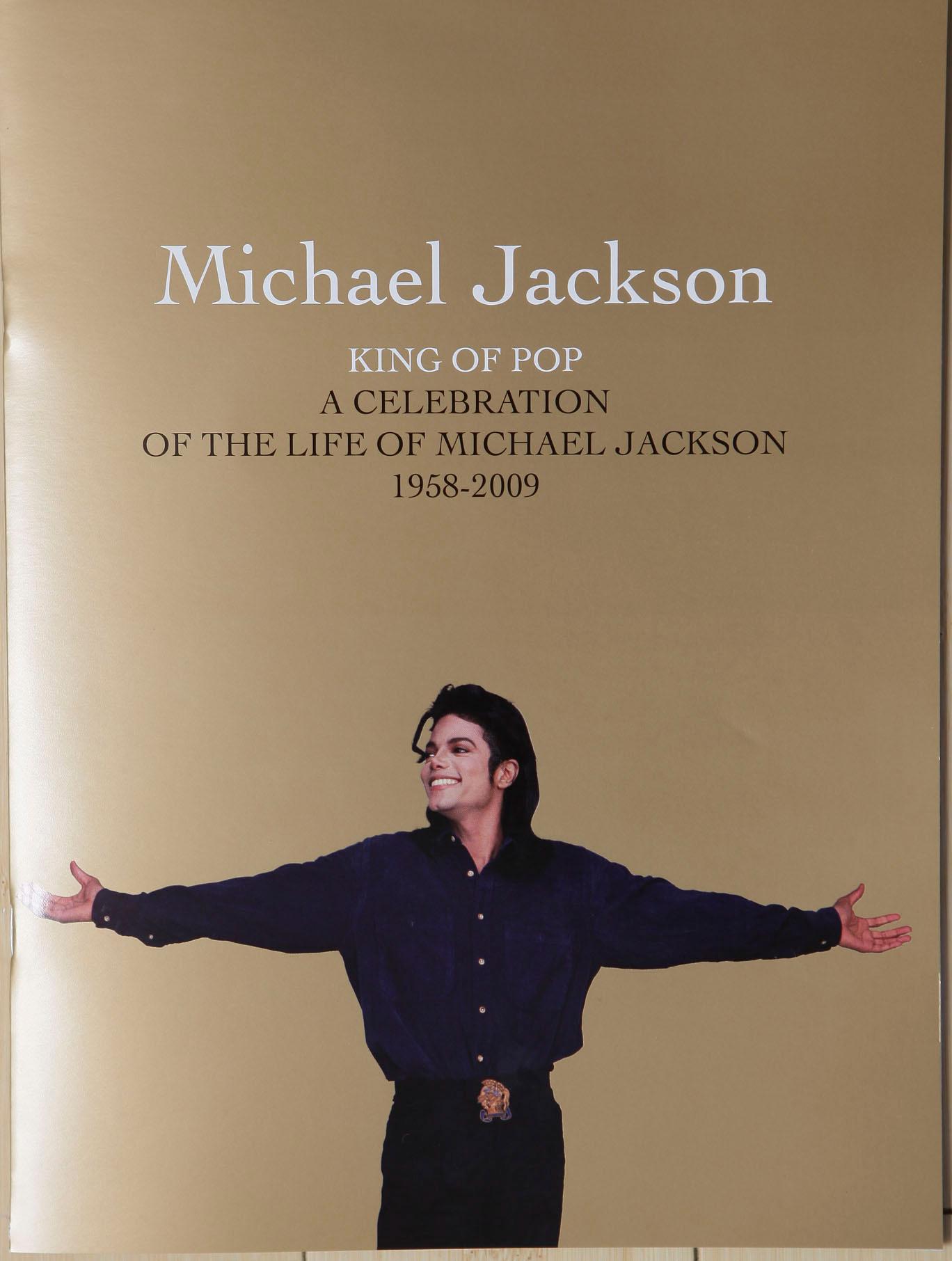 Article continues below advertisement
Attempted Assassination of Ronald Reagan
The mug shot shows a frowning man holding up a sign saying 'John Hinckley, Jr." with one hand. On March 30, 1981, Hinckley decided to shoot President Ronald Regan to prove his love for a film star he'd been stalking for years, Jodie Foster. He opened fire on
Hinckley's bullets also hit Press Secretary James Brady, disabling him for life; a Secret Service agent named Tim McCarthy, who threw himself in front of Reagan; and Metropolitan police officer Thomas Delahanty.
Incredibly, Reagan recovered after less than two weeks in the hospital, but the bullet came within inches of a major artery. Hinckley was convicted and remanded to a mental institution until 2016, after which he was allowed to live part-time in his mother's home. He currently resides under court-ordered supervision and mandatory psychiatric care as a relatively free man, but was given permission to move into his own apartment in 2018.
The Sikh Temple Shooting
On Aug. 5, 2012, the Milwaukee police received a call about an active shooter at a Sikh Temple in Oak Creek, Wisconsin. The shooter was identified as Wade Michael Page, and he targeted worshippers both inside and outside the temple. Page shot and killed six people and wounded four others.
He took aim at an Oak Creek police officer after exiting the temple, wounding him. A second officer fired and hit Page, who slumped to the ground. Page got one more shot off, however, putting his gun to his head and firing. He died at the scene.
Wade Page was labeled a white supremacist extremist and FBI documents show he was a devoted neo-Nazi. Some of his poses in FBI photos are reminiscent of Edward Norton's skinhead character in the 1998 film American History X.
Article continues below advertisement
Escape from Alcatraz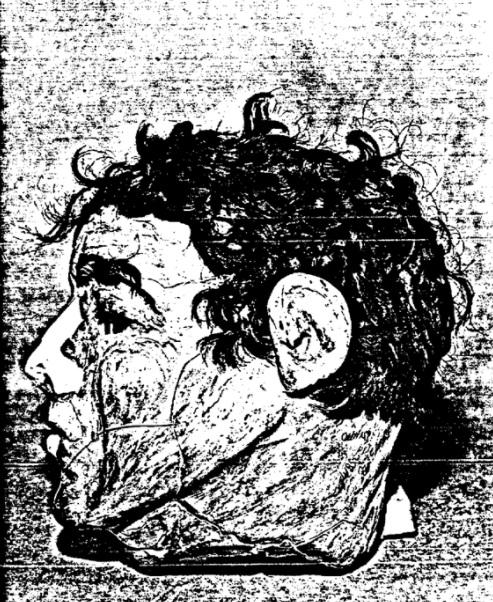 On June 12, 1962, guards at Alcatraz—a federal prison that opened in 1933 on an otherwise uninhabitable island in San Francisco Bay—discovered prisoners John Anglin, Clarence Anglin, and Frank Morris had escaped.
When they left Alcatraz Island that June morning, the three men had to negotiate the waters of the San Francisco Bay. Even in summer, water temperatures remained in the low 50s. Their ingenious plan included making life-sized dummies with convincing masks (p. 31-33) to leave in their bunks the night they escaped. They managed to cobble together raincoat material into a raft using ideas from Popular Mechanics and Sports Illustrated magazines (p. 54 – 68).
The 20-year FBI investigation that followed the escape from Alcatraz never learned whether the three convicts successfully escaped or died trying. The files began in 1962 and continued through December 1979, when the FBI finally wrapped up the case.
The Texarkana Phantom Moonlight Murders, 1947
Between Feb. 22 and May 3, 1946, a man randomly attacked eight people in Texarkana, Arkansas—killing five of them. The first couple were attacked and beaten, but both survived. The second couple were found shot to death in their car on the morning of March 24th.
On April 14, 1946, Betty Jo Booker, 15, and James Paul Martin, 17, were shot dead. The next month, a farmer named Virgil Starks was murdered. His wife was shot in the face, but survived. All victims were attacked at night, and so the name "phantom moonlight" was attached to the case.
The series of murders took place in the modestly sized town that borders east Texas and southwest Arkansas. The murders were never solved, but the FBI did extensive research and ruled out multiple suspects. They found latent prints at the scene and even found a handprint, but were unable to match the evidence with a suspect.
The many crime scene photos from the file are of poor quality, but dozens of pages outline the many suspects the FBI tried to tie to the killings. The case remains unsolved.
Article continues below advertisement
DB Cooper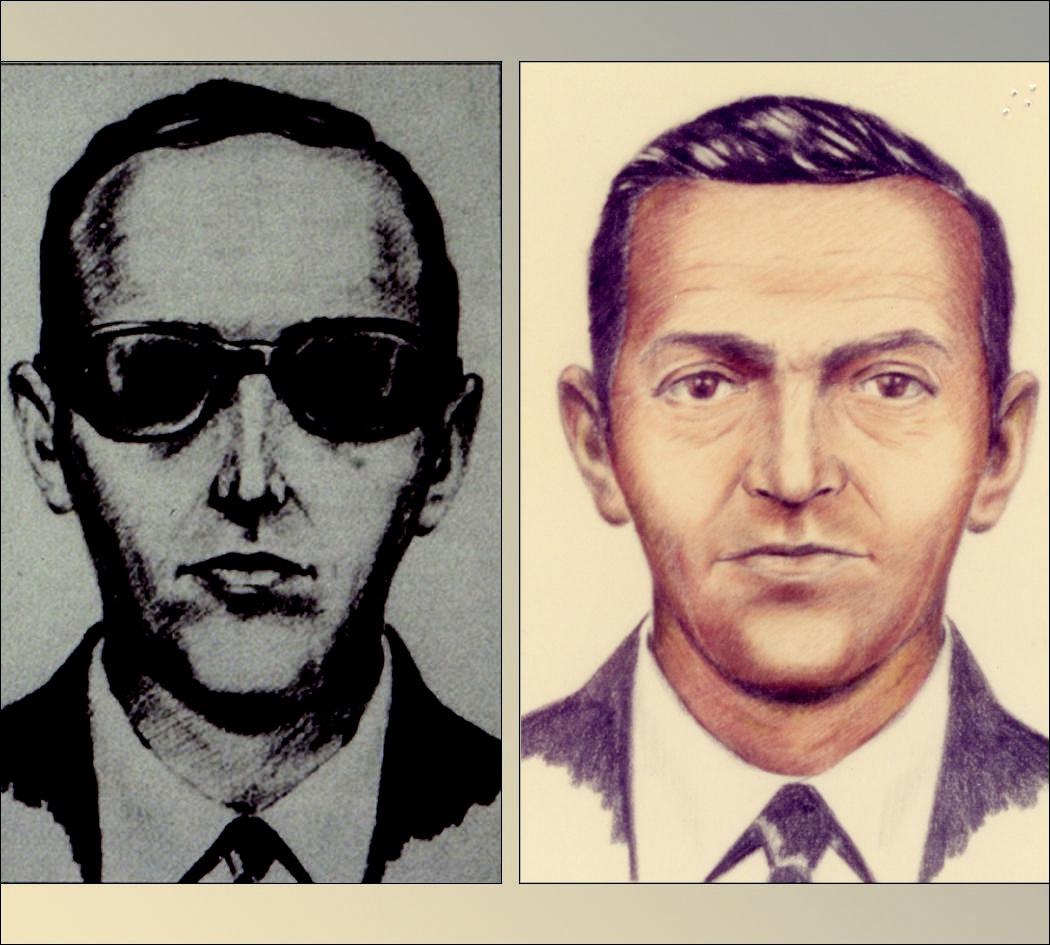 The only skyjacker who was never captured, D.B. hopped onto a 727 in Portland, Oregon, one rainy night near Thanksgiving, 1971. After showing a stewardess a bomb he carried in a briefcase, "Dan Cooper" made arrangements for $200,000 in cash and four parachutes to be delivered when the plane touched down in Seattle. He then requested a flight to Mexico City and jumped out of the aircraft using the rear airstair, with two of the four parachutes strapped on.
DB Cooper was never seen again.
The FBI composite drawings show up in his FBI file, along with hundreds of pages of information about the search on the ground. Some believe Cooper perished that night, as temperatures were around 20 degrees and he was only wearing a business suit and penny loafers.
Each year, CooperCon is held as devotees to DB Cooper lore meet to go over the case, the legend, and the theories behind Cooper's possible escape.
Andrew Phillip Cunanan
The man who murdered fashion icon Gianni Versace in Miami Beach, Florida, had an extensive FBI file. Numerous grainy photos show evidence recovered in an attempt to capture this fugitive. Before he gunned down Versace on July 15, 1997, he had already killed four other men: Jeffrey Trail and David Madson in Minnesota; Lee Miglin in Chicago, and William Reese in New Jersey.
Andrew Cunanan was considered a violent, narcissistic psychopath who shot Versace from deep-seated envy. The fashion designer was a friendly presence on the streets of Miami, so Cunanan was able to easily stalk Versace and gun him down on the steps of his mansion, across the street from a strip of popular public beach. Versace, who was mourned worldwide, died less than an hour later.
Cunanan's crimes were documented in a limited series, "American Crime Story: The Assassination of Gianni Versace." The FBI files trace Cunanan's life from his school days (p. 27-28) until the day he committed suicide as authorities closed in.
Article continues below advertisement
Russian Spies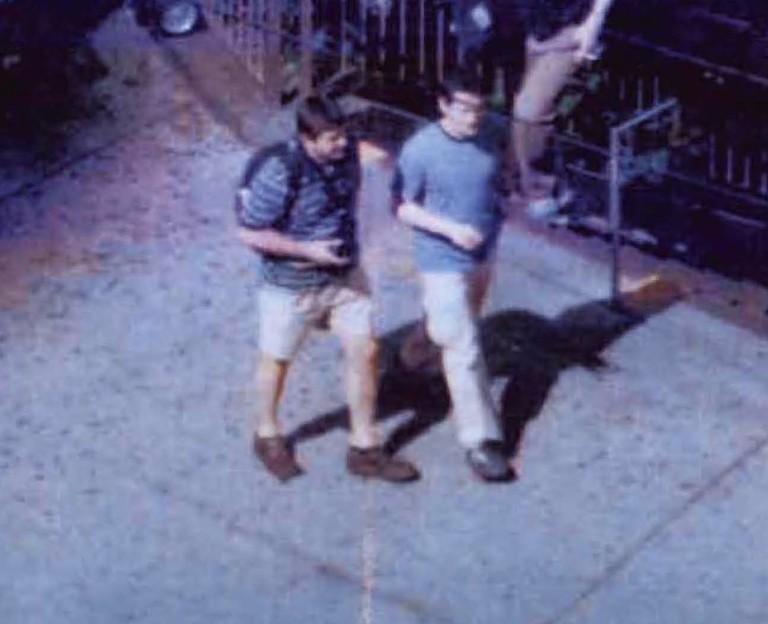 In 2010, ten Russian spies were arrested in the U.S. -- a reminder that agents on U.S. soil are still here, despite the Cold War ending decades ago. The surveillance of Russian Foreign Intelligence Service (SVR) operatives, "Operation Ghost Stories," continued for more than 10 years. The FBI has released dozens of photos, video, and documents under a Freedom of Information Act request.
Christopher Metsos, the most ordinary-looking of men, is pictured here in a driver's license photo, and here in Queens, NY. He was among the top Russian spies living in the U.S.
"The Russian government spent significant funds and many years training and deploying these operatives," said one CIA officer who worked this case. "No government does that without expecting a return on its investment."
The FBI and CIA kept tabs on deep-cover operatives as they made themselves at home in the U.S. (often with stolen identities). They got married, settled into communities, and raised their kids while blending into American society.
The Shooting of Congresswoman Gabby Giffords, Tucson, Arizona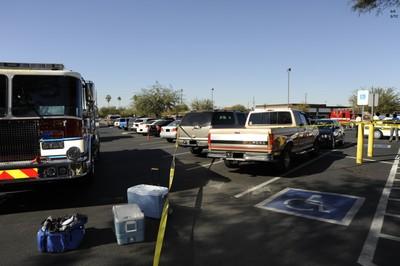 On a cold day in southern Arizona, a popular Congresswoman was shot outside a Safeway store. Gabrielle Giffords was holding a Meet and Greet event on January 8, 2011, when Jared Loughner exited the Safeway, located Giffords, and fired point-blank range at her head.
The fast action of intern Daniel Gonzales saved Gifford's life, as he learned in high school to get her into an upright position, stemming blood loss. Daniel stayed by the Congresswoman's side until help arrived and rode with her in the ambulance.
Giffords and her husband, newly elected Senator Mark Kelley (D-AZ), started the Giffords Law Center to advocate for sensible gun legislation. Redacted FBI documents showed people had tried to report Loughner to the FBI as a threat, prior to Jan. 8th. Loughner is serving multiple life sentences and is currently housed in a medical unit of a federal prison.
Become a Front Page Detective
Sign up to receive breaking
Front Page Detectives
news and exclusive investigations.
More Stories