8 dead in shooting at Indianapolis FedEx facility. Police hunt for motive in killings.
Update 4/17:
Police identified the victims as
Matthew R Alexander, 32
Samaria Blackwell, 19
Amarjeet Johal, 66
Jaswinder Kaur, 64
Jaswinder Singh, 68
Amarjit Sekhon, 48
Karlie Smith, 19
John Weisert, 74
The shooter was identified as 19-year-old Brandon Scott Hole.
Article continues below advertisement
Original story:
Police say they are still trying to determine why a suspect opened fire at a FedEx facility in Indianapolis, killing eight people.
Officials have not named the suspect as they worked to confirm the shooter's identity.
The shooting started around 11 p.m. at a FedEx facility near the Indianapolis airport. When officers arrived, they found eight people dead, according to Indianapolis police. There were another five who were shot and transported to the hospital. Two people were treated by medics at the scene.
Article continues below advertisement
Deputy Chief Craig McCartt said it was a "very chaotic and active crime scene" when police arrived.
The suspect was dead from a self-inflicted gunshot when police arrived, McCartt said at an April 16 press conference.
The suspect, armed with a rifle, came to the facility, got out of a car and started shooting, McCartt said. He added there was no confrontation or argument with another person before the shooting. The suspect shot people in the parking lot before briefly going inside the facility, McCartt said.
Officials did not release if the suspect had a connection to the FedEx facility.
Article continues below advertisement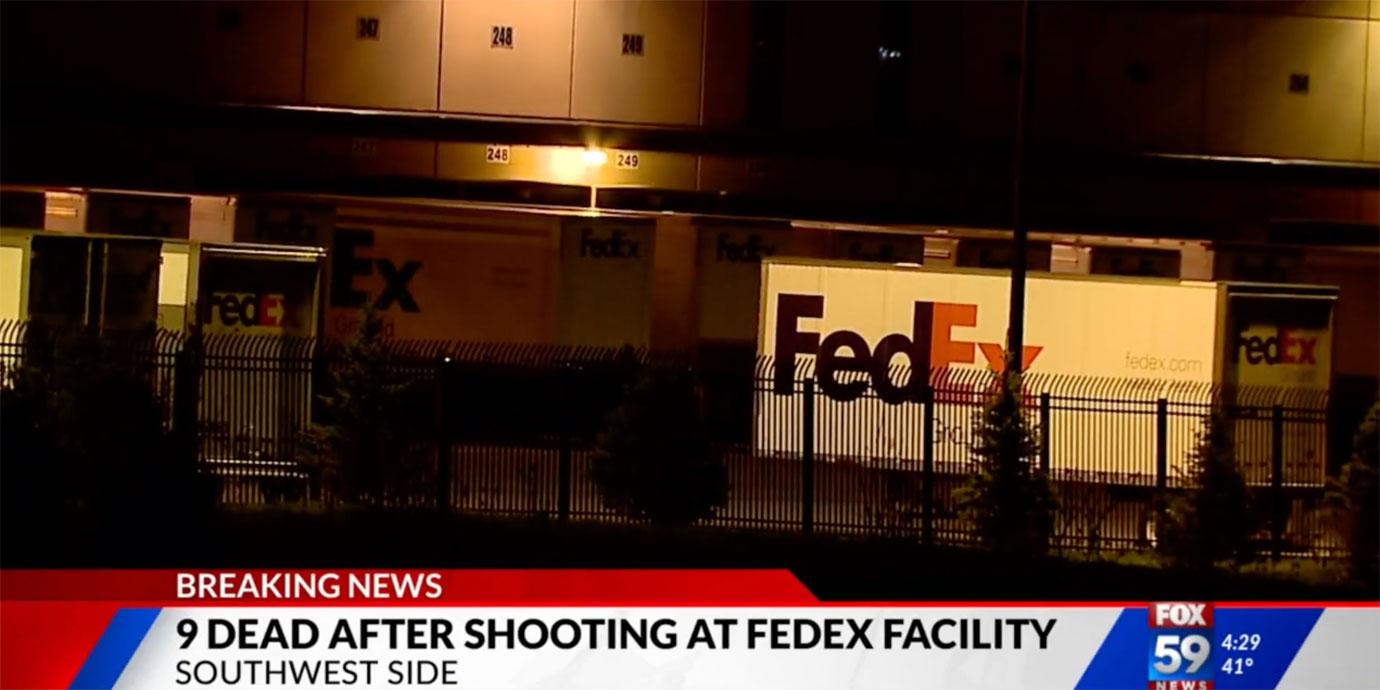 Police radio traffic described the chaos as officers responded to the active shooting. Multiple people called 911 to report the shooting. Some reports suggested multiple shooters, but police have said there was only one suspect.
Article continues below advertisement
Officers arrived and relayed that at least five people were shot as they searched for the suspect. Within minutes of police arriving, they suggested the suspect might have been dead. A short time later, officials stated on police radio traffic the suspect was dead, and he had two rifles near him.
Some of the victims were found inside the facility and others were in the parking lot, according to police radio traffic.
Indianapolis Police Chief Randal Taylor said he doesn't know if authorities will ever know why the shooting happened. He added his heart was broken over the incident.
"Our officers went towards danger as they typically do. We've all been shaken by this act," he said.
Article continues below advertisement
Federal, state and local investigators continue to comb the crime scene 12 hours after the shooting, McCartt said.
"There's still a lot of work to do out there," McCartt said.
FBI Special Agent in Charge of the Indianapolis field office Paul Keenan said they wanted to offer support to local police, and their condolences to the victims.
"With less than 12 hours since the shooting it would be premature to speculate on that motivation," Keenan said.
Article continues below advertisement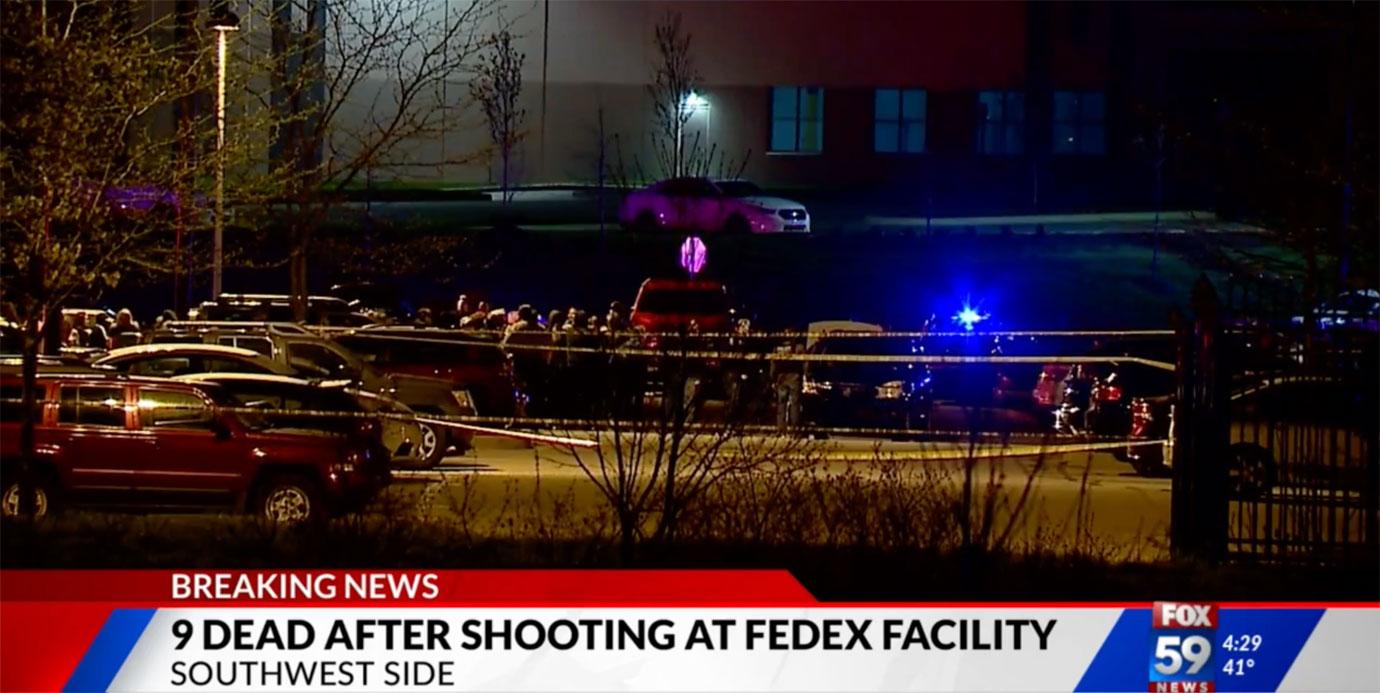 OFFICIALS REACT
The families of employees were directed to a local hotel while they awaited word from their loved ones. Officials from the Marion County Coroner's Office will release the victims' names and they detailed the identification process during the press conference.
McCartt said he hopes that the victims' names will be confirmed in about 24 hours.
Article continues below advertisement
Officials who spoke at the press conference offered their thoughts to those impacted by the shooting.
"What we are left with this morning is grief," Mayor Joe Hogsett said. "Grief for the families of those killed, grief for the employees who have lost their coworkers and grief for the many Americans who struggle to understand how (crimes) like this occur again and again."
Article continues below advertisement
Hogsett also talked about he and other mayors last week asked Congress to consider legislation that would expand background checks for gun buyers.
The White House reached out to officials in Indianapolis to offer help. President Joe Biden had been briefed on the shooting, Press Secretary Jen Psaki said.
"Like all you are we are horrified about the shooting," Psaki said.
Article continues below advertisement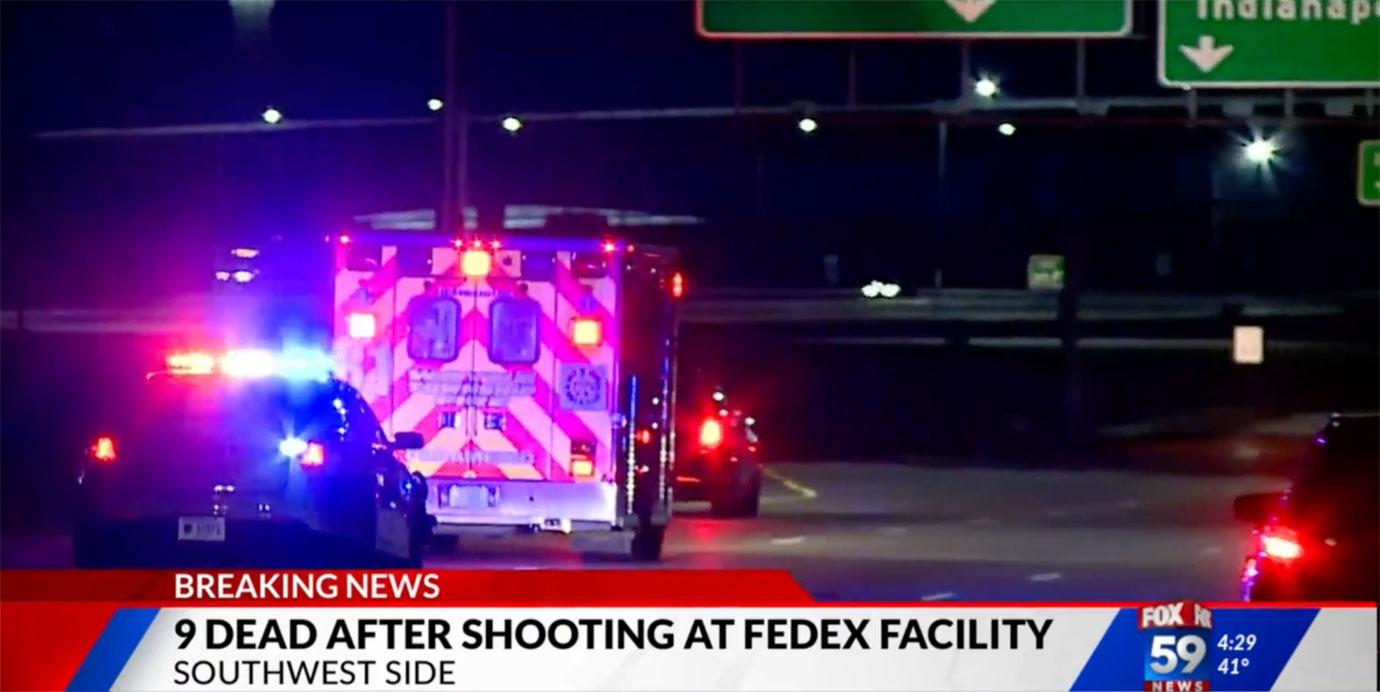 Sen. Mike Braun (R-Indiana) said like many people he learned about the shooting when he woke up.
"Our hearts are mourning for the individuals who've senselessly lost their lives, all of their loved ones, and their co-workers at FedEx who will be dealing with this tragedy for a long time to come," Braun posted on social media.
Article continues below advertisement
Fellow Senator Todd Young (R-Indiana) also posted on social media in response to the shooting.
"The shooting at FedEx was a senseless tragedy. Indiana and the nation mourn for the lives lost and forever changed last night," he wrote.
FedEx Chairman and CEO Frederick Smith wrote a letter to employees and released to the public in the shooting's aftermath. He said he wanted to express condolences to the friends and family members of the employees who were killed.
The company's immediate focus was providing support to law enforcement, Smith wrote.
"While it will take some time to fully understand what happened," Smith wrote, "we know we lost eight team members in this senseless act of violence."
Become a Front Page Detective
Sign up to receive breaking
Front Page Detectives
news and exclusive investigations.
More Stories