What Lies Beneath: Researchers Discover Alien-Like Creature with Arm Plates in Deep Sea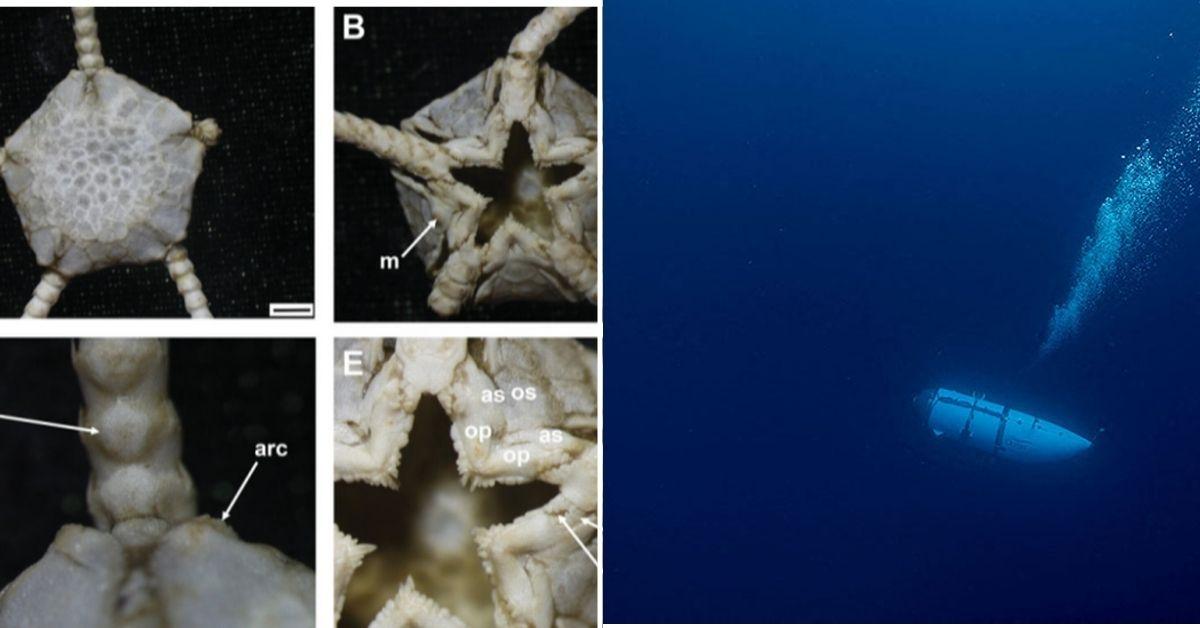 Oceanic exploration has once again proven the vast and uncharted territories that lie beneath the sea.
In a remarkable journey more than 25,000 feet beneath the surface of the Philippine Sea, a submersible vehicle embarked on an expedition that led to a groundbreaking discovery, Knewz.com reported.
Article continues below advertisement
The mission, aimed at collecting deep-sea creatures for research purposes in China, yielded far more than expected.
A study published on September 26 in the European Journal of Taxonomy explained the extraordinary find: the identification of a previously unknown species of brittle star.
This newfound marvel, aptly named Ophiuroglypha fendouzhe after the submersible itself, holds the distinction of being the deepest-known species of Ophiuroglypha ever encountered by scientists.
The revelation emerged as scientists meticulously sifted through their deep-sea bounty, eventually laying eyes on five of the unique brittle stars.
Ophiuroglypha fendouzhe distinguishes itself from its kin through a host of distinctive features. Its body, a creamy white central disc, assumes a pentagonal shape and is adorned with large, irregular polygonal scales that elegantly overlap one another. The central disc, constituting the core of its anatomy, spans approximately 0.4 inches in diameter.
Article continues below advertisement
What sets Ophiuroglypha fendouzhe apart further are its slender, lengthy arms, measuring 2.2 inches each. These arms are segmented and covered by arm plates, bearing three to four small, pointed spines. The upper arms of these remarkable creatures are adorned with diamond-shaped arm plates, adding to their uniqueness and allure.
One of the most striking features of this newfound species lies in its "spearhead-shaped teeth." Researchers emphasize that Ophiuroglypha fendouzhe is only known to live in the area where these five specimens were collected, solidifying its status as a true rarity.
Never miss a story — sign up for the Front Page Detectives newsletter. Be on the scene the moment news breaks.
The Philippine Sea, situated east of the Philippines, played host to this extraordinary revelation, offering a glimpse into the astonishing biodiversity that thrives in the unfathomable depths of our oceans.
The unveiling of this starfish species contributes significantly to the field of marine biology. It showcases the need for further exploration in uncharted territories of our oceans. Every new species discovered adds to our knowledge of the earth's biodiversity and the intricate web of life that exists beneath the sea.
Become a Front Page Detective
Sign up to receive breaking
Front Page Detectives
news and exclusive investigations.
More Stories