MAN PROPOSES TO WOMAN USING RINGS HE STOLE FROM HIS OTHER LOVER, DEPUTIES SAY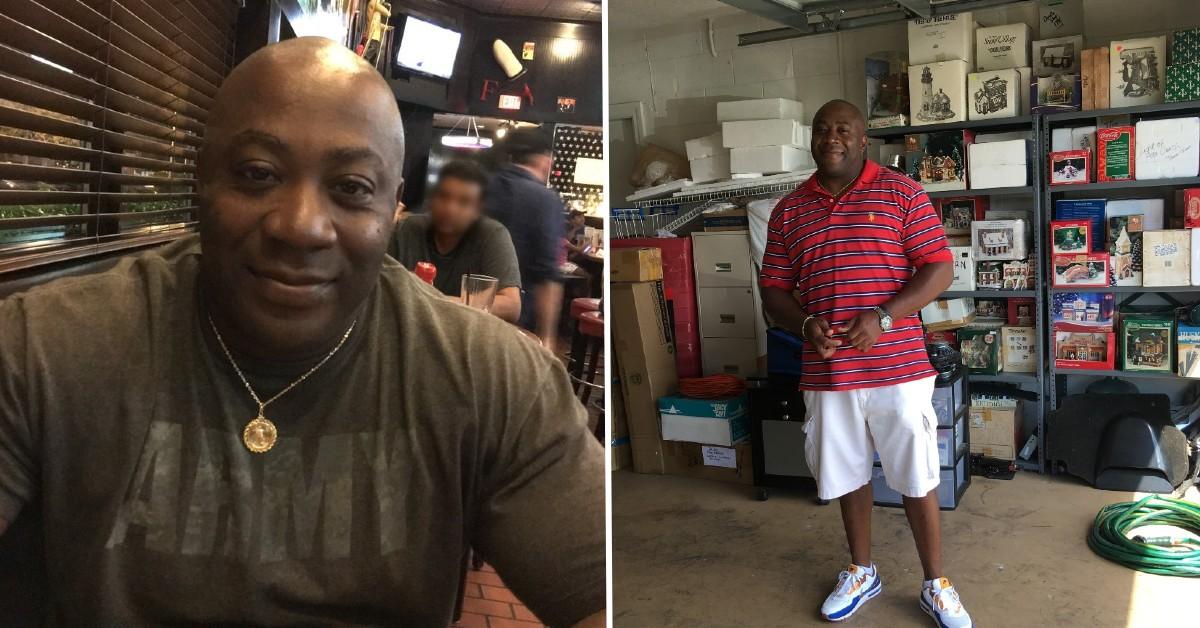 A two-timing Florida man learned the hard way not to regift an engagement ring — especially if it's stolen.
Article continues below advertisement
The Volusia Sheriff's Office recently issued an arrest warrant for Joseph Louis Davis, 48, and accused him of lying and stealing from two women he met on the dating app OKCupid.
Deputies said the woman from Orlando, who later became engaged to Davis, described how the suspect kept up his ploy by going as far as taking her to the Orange City girlfriend's house while she was working and claiming it was his. He then asked her to move in.
The woman told detectives that "she packed up her apartment, disassembled her furniture and was ready to move until, one day, he told her the deal fell through," a statement for the sheriff's office reads.
Article continues below advertisement
Davis' relationships quickly began to unravel when the Orange City woman found out he was engaged to someone else and she looked up the fiancée's Facebook page. Deputies said she noticed the Orlando woman was sporting a wedding band and engagement ring "identical to her own, from a prior marriage."
"When she went to check her jewelry box, she discovered her rings were missing. So were several other pieces of jewelry, including a diamond ring that belonged to her grandmother," the statement reads. It also noted the stolen property was worth around $6,000.
Article continues below advertisement
The Orange City woman confronted Davis and then got in touch with his fiancée, who broke off the engagement. "With both relationships over due to the infidelity, the victims began cooperating with each other and with detectives," the statement notes, adding the alleged theft victim was able to get back some of her property.
The ex-fiancée later reported her laptop and some jewelry were missing after the suspect moved out of her apartment and disappeared, deputies said.
According to the statement, the women met Davis online around five and six years ago, but neither knew his real name, leaving investigators to try to find out his true identity using just photos. After those efforts failed, the ex-fiancée recalled the name and address of a niece the suspect had in North Carolina.
"With that information, detectives were able to track down a woman who turned out to be the sister of a Joseph Louis Davis, whose photos matched the photos provided by both victims," the statement reveals.
Article continues below advertisement
Booking records from 2014 also shows Davis has the same tattoo of a cross and the words "Only God can judge me" that both women said the man they dated had inked on his left arm.
According to SVO, Davis is a felon with convictions in North Carolina and Oregon. His past arrests, the statement notes, include possession of fictitious ID, filing a false police report, domestic assault and possession of cocaine with intent to sell. Davis also currently has an active warrant out for his arrest stemming from a hit-and-run crash with injuries in Oregon.
Law enforcement authorities currently do not know Davis' whereabouts. If caught, he faces a felony charge of grand theft in the Florida case.
Become a Front Page Detective
Sign up to receive breaking
Front Page Detectives
news and exclusive investigations.
More Stories