She grew jealous over her boyfriend's new relationship. That's when she burned down his house and killed his grandkids.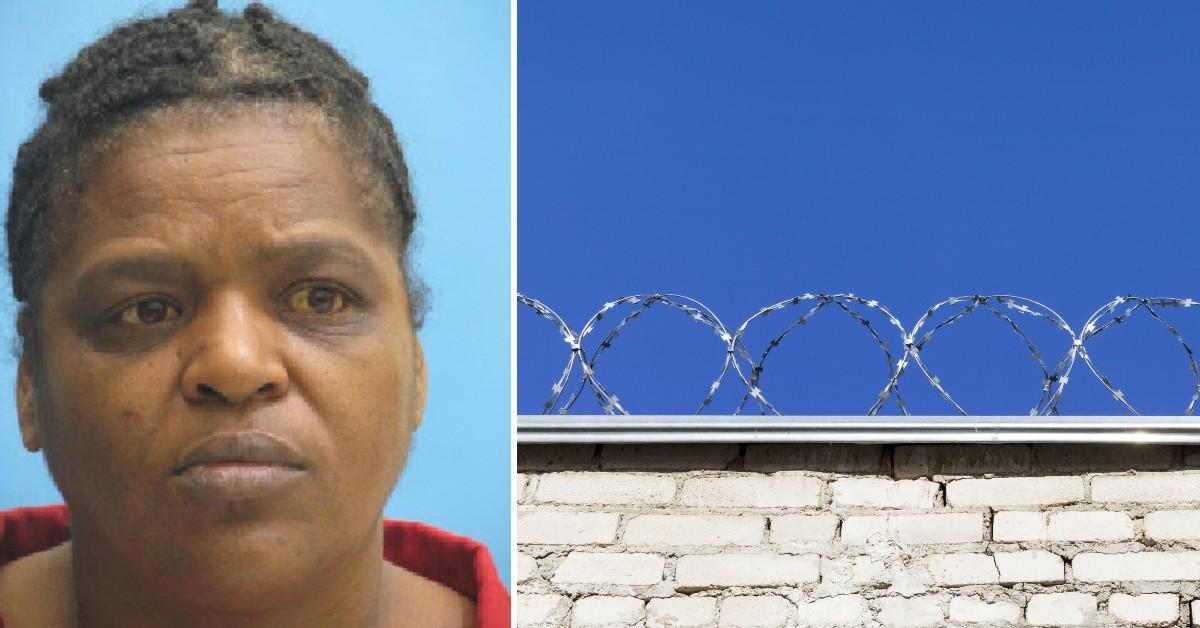 A Florida man had an on-and-off relationship with two women. Soon, animosity festered, and one of the women set his home on fire and killed his three grandchildren.
She will now spend her life behind bars.
Article continues below advertisement
Last week, a jury handed a sentence of life in prison without parole to Marian Williams Williams after three days of arguments. They considered, but couldn't all agree to, the death penalty recommended by the prosecution.
As a result, Desoto County Judge Don T. Hall sentenced the defendant to three life sentences for the brutal death of Kiani Clark, 8, Marcus Clark, 10, and Kemaren Clark, 4. Recently, Williams was convicted of three counts of first-degree murder, two counts of attempted first-degree murder, burglary of a dwelling and arson.
Article continues below advertisement
On March 11, 2017, firefighters responded to Arnold Mele's home in Desto County, Florida, after being engulfed in flames. Mele and his girlfriend Theresa Redding escaped the fire, but his grandchildren were burnt to death. Later it was established the cause of the fire was due to arson.
As a result, authorities performed a search warrant at the Williams daughter's home. Williams was Mele's ex-girlfriend. There, a jacket with gasoline on it with a lighter was found on the premises. In addition, an autopsy of the victims performed by the medical examiner showed the children died from smoke inhalation after soot was found in their airways.
Article continues below advertisement
One of Williams' defense lawyers, Kevin Shirley, argued the crime was not committed heinously, but the defendant suffered mental health challenges after the death of her husband. They claimed Williams' ailments included depression, anxiety, bipolar disorder, anger management issues, and substance abuse.
The defense placed several family members on the stand to testify on behalf of the defendant.
"She treated them like they were her grandkids. She loved kids, she had grandkids of her own… that just shows the beauty in her heart how she feels about kids," said her stepbrother Eric Ludgood, according to NBC 2 News.
Article continues below advertisement
"She's not a monster. She's a wonderful woman. She's a wonderful woman. I don't know what happened but she's a wonderful woman," said another relative, Michelle Miller.
Prosecutors argued Williams previously made threats against the life of Mele and Redding. Furthermore, prosecutors told the court Williams was a career criminal and a convicted felon with 11 prior convictions.
To demonstrate the defendant's capacity for violence, jurors heard an impact statement from a previous victim, Clarissa Jones. She claimed Williams slit her throat and had threatened to kill her in the past. Williams was sentenced to three years in prison for that incident.
Article continues below advertisement
"You have to focus on what the defendant chose to do with their own free will. Many people in our society have depression but they're still responsible for the crimes they commit." said a prosecutor, according to WINK News.
The jury settled on the life sentence after asking the court if they needed to find all aggravating factors proved to sentence the defendant to death. They were told they did not.
Hall ordered Williams to serve all three life sentences consecutively.
Become a Front Page Detective
Sign up to receive breaking
Front Page Detectives
news and exclusive investigations.
More Stories