Prosecutors Seek Death Penalty Against Florida Bodybuilder Accused Of Murdering His Ex-Wife, Burning Her Body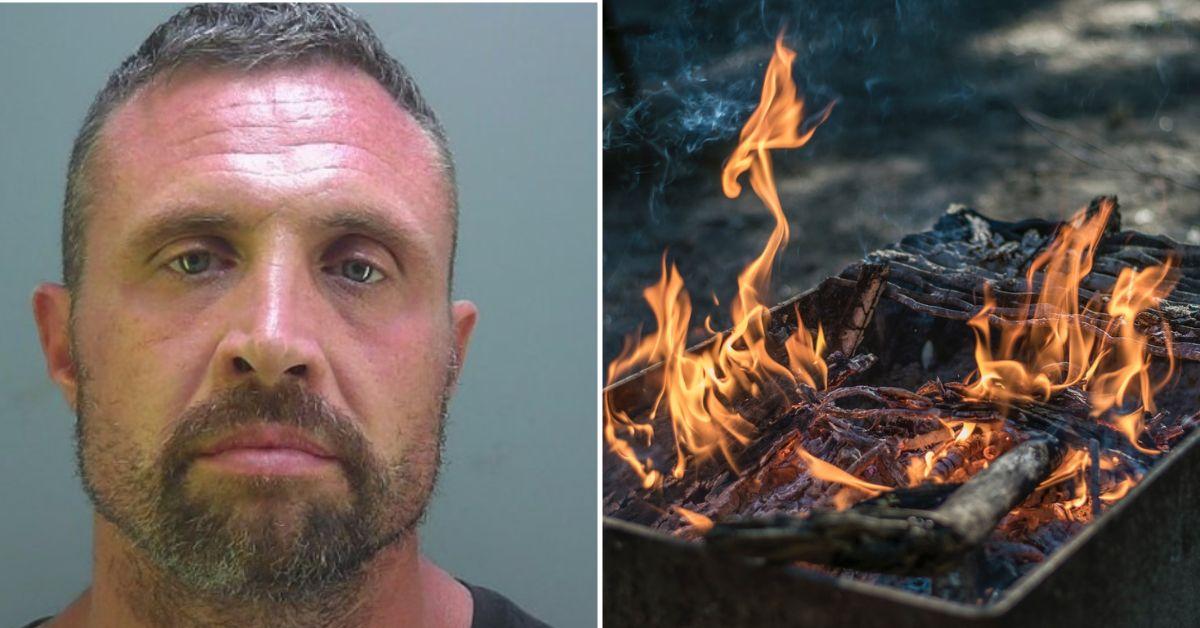 Prosecutors in Florida announced they will seek the death penalty in the case of an ex-Marine bodybuilder accused of murdering his ex-wife and then torching her body, officials said.
In September 2022, Ian Baunach, 43, was arrested after Katie Baunach, 39, dropped her kids off at a friend's house while she went to his house in Fort Denaud to pick up some of her belongings she had there, CrimeOnline reported.
Article continues below advertisement
She failed to return, and a deputy from the Hendry County Sheriff's Office spotted her car in Ian's driveway with her purse still inside. The deputy left when he was unable to make contact with anyone at the home but returned 45 minutes later to find Katie's car parked in the street.
A search warrant showed "evidence that a homicide had occurred" inside the residence, officials said.
Authorities then obtained a second search warrant that included Ian's property. He reportedly tried to stop investigators from executing that warrant.
During the search, detectives found blood in several locations, including inside the trunk of Ian's car and in a hallway in the home, where police believe a struggle occurred.
Article continues below advertisement
Katie's wedding and engagement rings were located in a safe in the house as well as illegal silencers, multiple weapons and unprescribed steroids, according to officials.
Ian spoke with investigators and claimed his ex-wife came over to the house and they got into an argument, but he said he went to bed to avoid escalating the situation. He claimed she was gone when he woke up.
When asked why his ex's car was in his driveway, Ian allegedly said that "they did not have a body" and Katie probably wasn't even missing, CrimeOnline reported.
Investigators recovered a fragment of a human bone and an intact tooth in a burn pile, along with a 50-gallon drum that they said "reeked of decaying flesh" and held another partial human bone.
Article continues below advertisement
Never miss a story — sign up for the Front Page Detectives newsletter. Be on the scene the moment news breaks.
The remains were determined to belong to Katie and Ian was placed under arrest. He is being held without bond.
He was charged with premeditated murder, destruction of physical evidence, use of a two-way communication device to facilitate a felony, cremating a dead body 48 hours after death, and failure to report a death.
Ian pleaded not guilty and his attorney, Robert P. Harris, said it was disappointing that the state is now seeking the death penalty against his "war hero" client, the Naples Daily News reported.
"It is disheartening that the government he fought to protect and preserve is going after him with the ultimate punishment," Harris added.
State Attorney Amira Fox said the killing was "committed in a cold, calculated and premeditated manner without any pretense of moral or legal justification."
Prior to Katie's murder, Ian was accused several times of domestic violence but was never prosecuted, according to the Naples Daily News. Six weeks before her remains were found, a judge denied her request for a protection order against Ian and told the pair "to get over your anger for each other" and "do therapy or do something, because what you're doing to your kids is just an abomination."
Ian is currently in federal custody awaiting trial.
Become a Front Page Detective
Sign up to receive breaking
Front Page Detectives
news and exclusive investigations.
More Stories