2 charged, 2 wanted in 16-year-old Florida cold-case homicide, police announce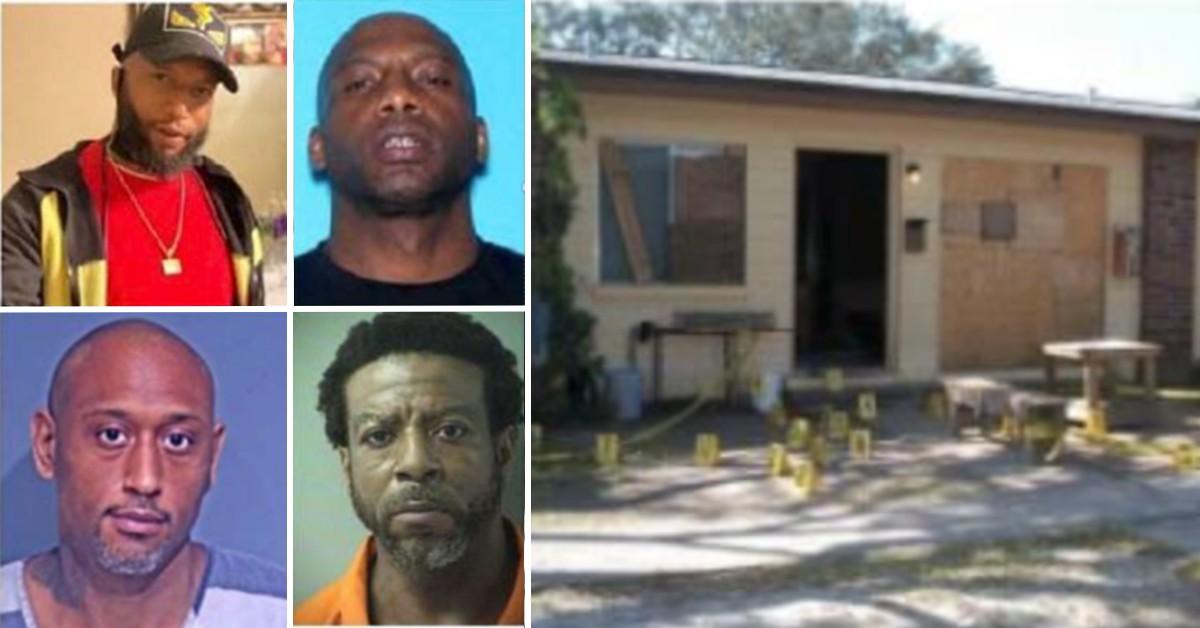 Investigators in Florida announced a break in a 16-year-old cold-case homicide with two arrests and an ongoing hunt for two suspects in connection to a fatal 2005 "drug-related" home invasion robbery.
Article continues below advertisement
According to the Okaloosa County Sheriff's Office, Luis Gonzalez was fatally shot during a drug-related robbery at his apartment in September 2005.
Last week, deputies charged 44-year-old Adrian Watson of Fort Walton Beach, Florida, and 40-year-old Marcus Snowden of Daphne, Alabama, with felony murder.
They also have active warrants for felony murder charges for 44-year old Victor Stanton, the suspected trigger man, and 42-year old Bennie Richardson, according to the sheriff's office.
Article continues below advertisement
The botched drug heist homicide investigation began when deputies responded to reports of shots fired and found Gonzalez suffering from multiple gunshot wounds in the 300 block of Monahan Drive around 1 a.m. on Sept.12, 2005, according to the OCSO press archives.
Authorities said the apartment's front door was kicked in, and they reportedly found cocaine, methamphetamine, baggies, scales and other drug paraphernalia in the home. There were also multiple spent .30-caliber shell casings on the property, and a 9mm handgun, according to The Northwest Florida Daily News.
Article continues below advertisement
Investigators reportedly tracked down the initial registered owner of the handgun, who reportedly sold it to Watson a year earlier. Watson allegedly told investigators he gave the gun to Stanton at some point before he arranged for Stanton and Richardson to buy cocaine off of Gonzalez.
Investigators said new witness testimony and information lead to the break in the cold case.
Officials said a major break came in June 2021, when an FBI informant reportedly gave an account of a conversation they had with Snowden in 2012, who allegedly talked about Stanton and Richardson traveling from Alabama to Fort Walton Beach to rob Gonzalez. Gonzales reportedly ran into a bedroom and reached into a cabinet when the men entered his apartment, according to the Northwest Florida Daily News..
Article continues below advertisement
It was then that Stanton allegedly panicked and fatally shot Gonzales.
The men reportedly fled back to Alabama empty handed, leaving the drugs and paraphernalia behind in their haste.
Officials said DNA analysis reportedly linked a cap and gloves to Snowden during the initial stages of the investigation.
Anyone with information on the whereabouts of Stanton or Richardson is asked to call the sheriff's office at (850) 651-7400
Become a Front Page Detective
Sign up to receive breaking
Front Page Detectives
news and exclusive investigations.
More Stories