It took 33 years, but police in Florida say they have identified a cold-case murder victim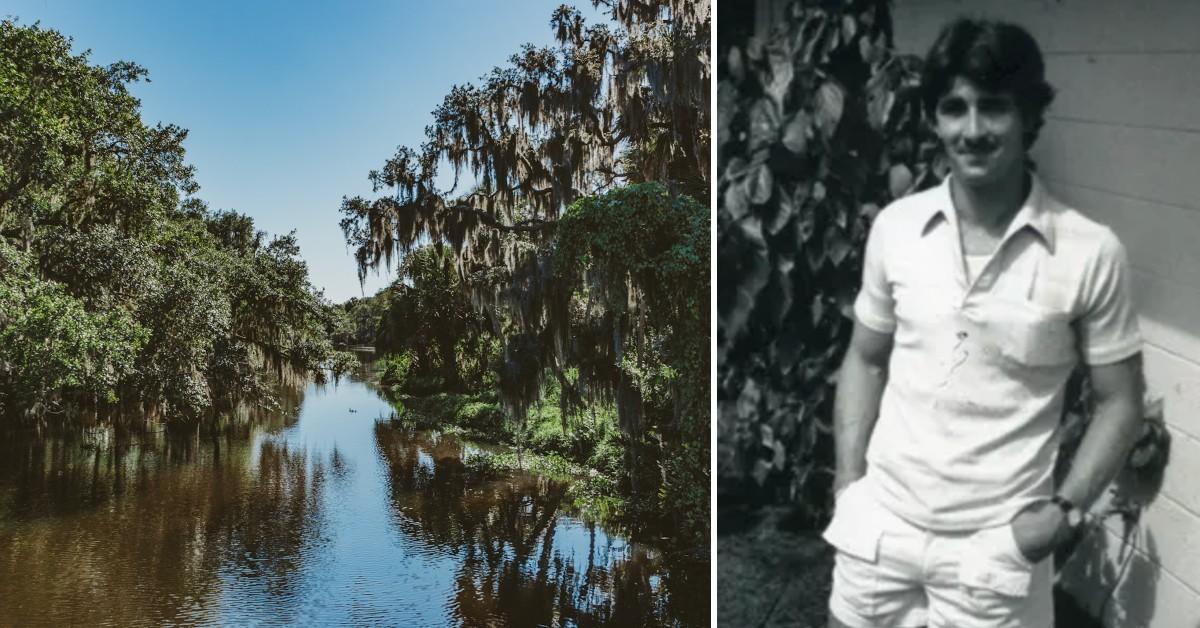 Investigators announced they solved a 33-year-old cold-case murder in Florida after matching DNA, and while the case is closed they won't be making an arrest.
Article continues below advertisement
Rocky Lane Taylor, 25, was shot and killed in St. Lucie County, Florida, decades ago and his case was cold. But, thanks to the work of Sheriff's deputy Paul Taylor, who has no relation to the victim, the case is now solved.
The cold case posed a challenge for investigators who had a hunch on the body's identity and the remains were found in a citrus grove area west of McCarty Road and south of Okeechobee Road. The body had been found under a tree by a man mowing the grass.
Article continues below advertisement
The victim was clothed and at a very advanced stage of decomposition. Crime scene technicians had also found three 20-gauge shotgun shells near the body. He had been shot once in the back and twice in the head.
On May 24, 1988, investigators caught a break after they interviewed a witness from the 3900 block of South Header Canal Road. The witness claimed he had been friends for over a year with Taylor and Michael Lewis Akins. He believed Taylor was the unidentified victim.
When pressed for details, the witness told investigators both Akins and Taylor lived with him in his trailer for four weeks. He described the duo's relationship as tumultuous, often witnessing physical and verbal fights between them. Furthermore, the witness discussed how Akins described Taylor as a "user" and "hustler" when describing their relationships.
Article continues below advertisement
Akins told the witness he was fed up with Taylor using him and would not tolerate it any longer. Taylor had been married several times, with the last to a 52-year-old woman.Akins believed Taylor stayed in the marriage long enough to spend the woman's money.
The witness asked the duo to leave his premises due to the constant fights and alcohol abuse. A month later, Akins tried to sell a short gun to him.The witness asked for the whereabouts of Taylor, and Akins had reportedly stated Taylor was gone for good and would never be able to bother him anymore.
Article continues below advertisement
The witness told investigators Akins shot Taylor during an argument in 1987 with a .25-caliber pistol. Investigators confirmed and corroborated the witness' story.
Later, investigators interviewed Akins at his parents' home, where he became erratic and was uncooperative.
With the new information, investigators requested the district attorney for an arrest warrant but had been denied. The refusal was due to the medical examiner's inability to identify the badly decomposed body. Since it had been impossible to identify the victim, investigators could not move forward with the case.
Article continues below advertisement
In 2020, Paul Taylor contacted two siblings of Rocky who lived in Alabama and Texas. He collected their DNA for comparison with the unidentified victim. The sample was sent to the University of North Texas, and the results confirmed the victim was Rocky.
Unfortunately, Paul Taylor had been unable to make an arrest because Akins died of cancer in 2015.
"I would have loved to have made an arrest. I think we have the evidence to convict this guy," Paul Taylor said when he spoke to Treasure Coast Newspapers.
Though Paul Taylor single-handedly pursued the cold case to get justice, he received significant help from retired State Attorney Bruce Colton.Taylor admitted he reaped the partnership benefits because Colton remembered people involved in the old cases. In addition, it had given him a new perspective.
"One of the things that I found interesting is that, even way back in the '70s and '80s, they were doing pretty complete investigations," said Colton, according to WPTV.
Become a Front Page Detective
Sign up to receive breaking
Front Page Detectives
news and exclusive investigations.
More Stories