AFTER 40 YEARS, FLORIDA POLICE IDENTIFIED WOMAN FOUND DEAD IN A CANAL. THEY STILL DON'T KNOW WHO KILLED HER.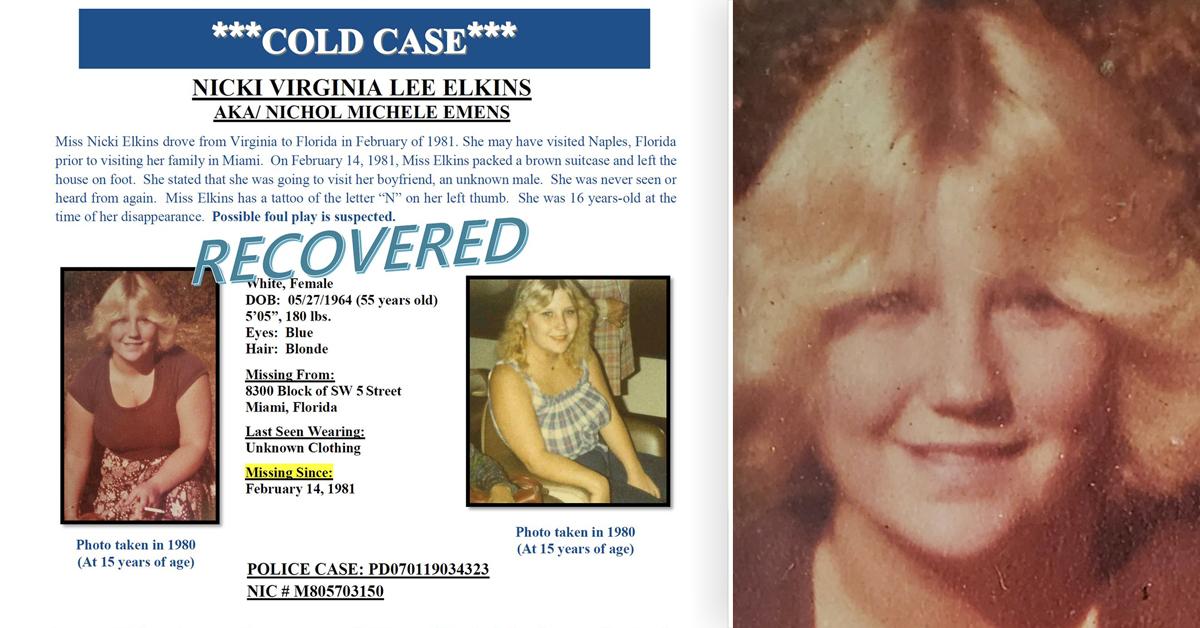 In March 1981, President Ronald Reagan was shot and survived an attempted assassination in Washington D.C. Walter Cronkite signed off for the last time on his CBS Evening Show, and 19-year-old Michael Donald was lynched by a couple of Ku Klux Klan members in Mobile, Alabama.
That same year police discovered the decomposed, unrecognizable, and unidentified body of a young white female in Moore Haven, Florida. She was dubbed "Glades Doe" for over 39 years until investigators had a breakthrough in October 2020 when she was finally identified as Nicki Virginia Lee Elkins.
Article continues below advertisement
According to the Glades County Sherriff department, who had jurisdiction over the homicide investigation from inception, Elkins was found floating in the canal and killed by a blunt force trauma to her head. Her remains were also submitted to the Miami-Dade Police Department, Forensic Arts Unit for a facial reconstruction to aid the identification.
According to Miami-Dade police, Nicki drove from her home in Virginia to visit family in Florida. She may have visited Naples, Florida, before arriving at the family's residence. Elkins packed a brown suitcase and left the family home on foot on Feb. 14, 1981.
Article continues below advertisement
She stated she was going to visit a boyfriend who was unknown to the family. Elkins was never seen again alive. She was 16 years old and had the letter "N" tattooed on her left thumb.
For over three decades, Elkins' identification proved elusive to investigators, with the case hitting a brick wall until May 2019.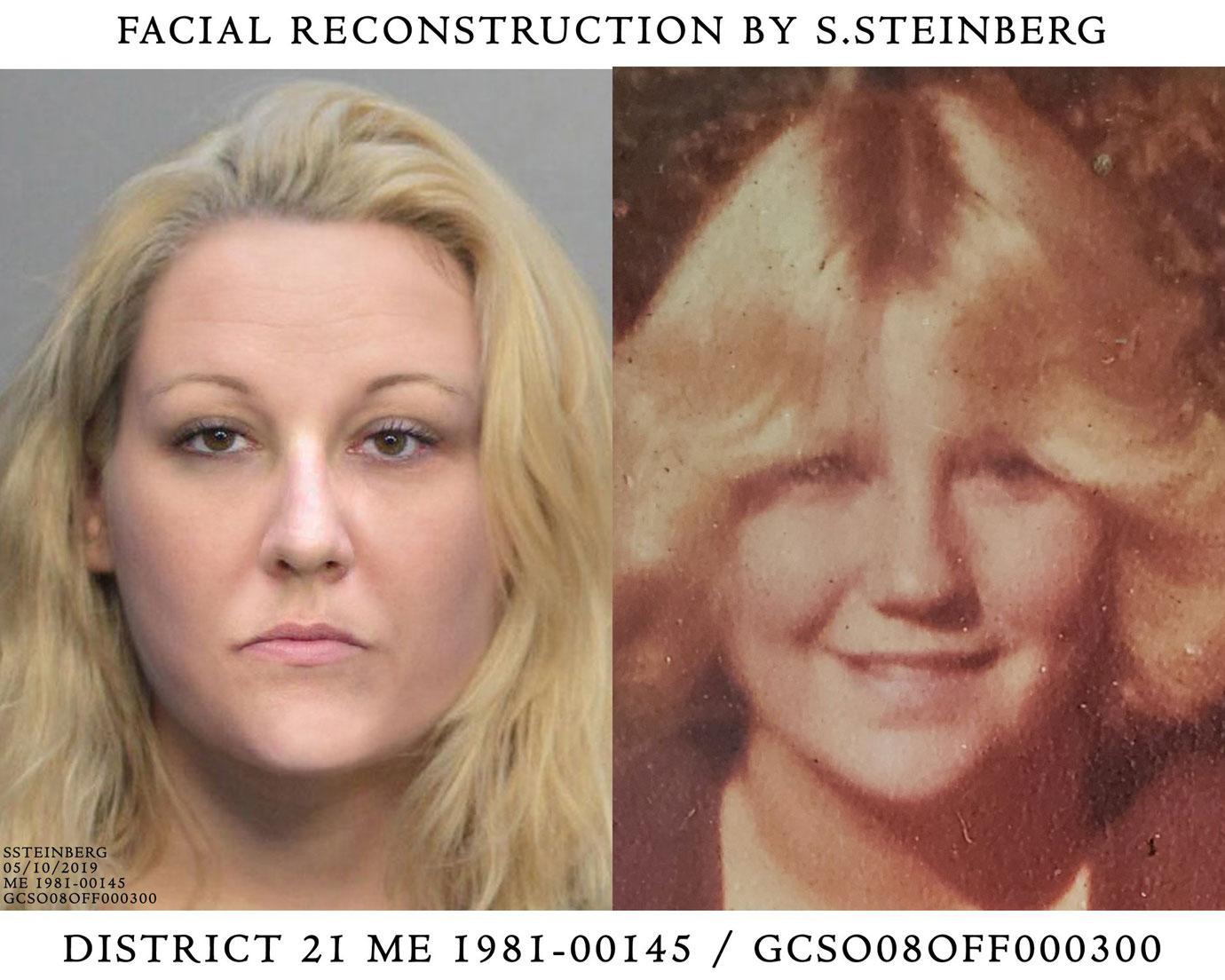 Article continues below advertisement
Samantha Steinberg, a forensic artist with the Miami-Dade PD, completed a facial reconstruction which was released to the public, according to WFTX. It paid off and a match was found regarding the correlation of characteristics between Elkins' missing report and Glades Doe.
It was confirmed further with DNA contributions from Elkins' relatives in April 2020.
Investigators understand difficulties to solve this homicide moving forward. Technology made it possible to bring this case thus far, but it has run its course. Investigators know they will have to go back to the drawing board with good old detective work.
The police ask for the public's help in solving this homicide, to bring closure for the family. If you have any information regarding Nicki Elkins, call Detective S. Godie of Glades County Sherriff's Office or Miami-Dade Police Department, Special Victims Bureau, Missing Persons Squad at (305) 715-3300 or Crime Stoppers at (305) 471-TIPS (8477).
Become a Front Page Detective
Sign up to receive breaking
Front Page Detectives
news and exclusive investigations.
More Stories