Florida elementary school secretary killed a person in drunken wreck, cops say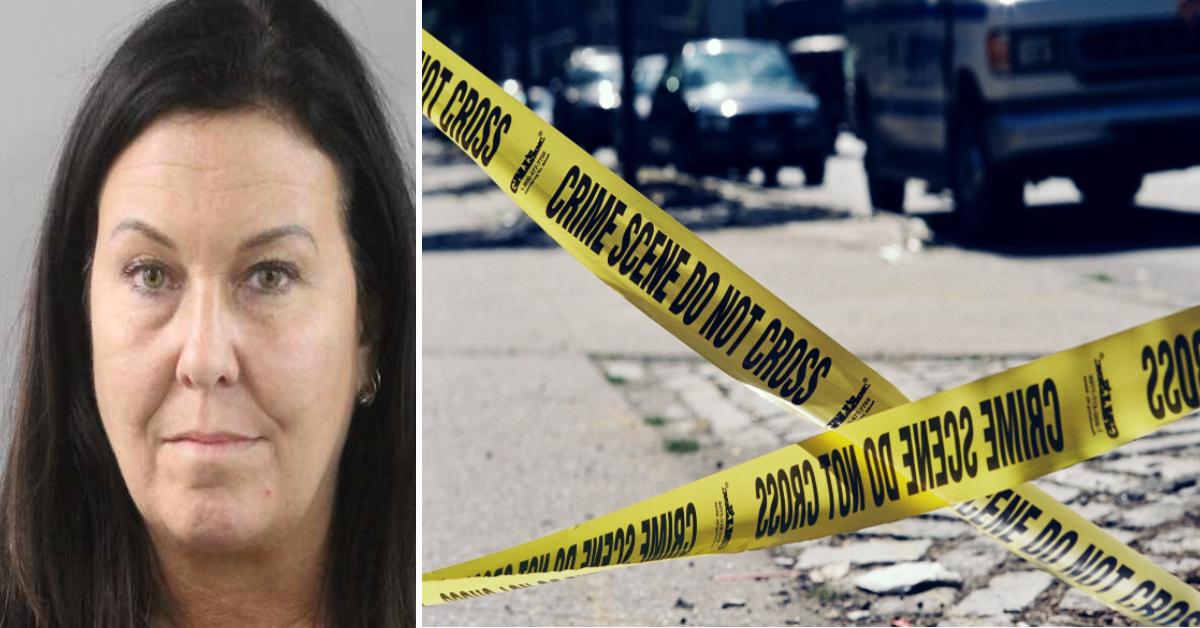 A Central Florida elementary school secretary was charged with DUI manslaughter after fatally hitting a man on her way home from a bar where she drank several beers last week, police said.
Article continues below advertisement
Lucretia Bruno, 46, of Lakeland, Florida, was "driving erratically and drifting over the right fog line several times" before she struck a white 1999 Ford F-250 pickup truck east of the West 10th Street overpass, in northwest Lakeland around 8:45 p.m., the Polk County Sheriff'sSheriff's Office said in a statement.
Police said a white 1999 Ford F-250 and a black 2014 Ford Mustang were involved in a minor crash on I-4. Both vehicles were stopped on the north side paved shoulder area. The drivers exchanged information and were preparing to leave the area.
The driver of the pickup truck walked back to the driver side of his vehicle when Bruno'sBruno's white 2017 Ford Fusion entered I-4, according to the sheriff's office.
Article continues below advertisement
Deputies said Bruno hit the truck and the driver, who was standing in an open door. The crash sent the driver into the Fusion's windshield. Bruno, a secretary at Padgette Elementary School, then crashed into the rear of the Mustang. The victim fell off the windshield and hit the bumper of the Mustang.
Police said Bruno's Fusion continued west for about 50 feet before coming to a stop.
According to the affidavit, Deputies smelled alcohol on Bruno, her eyes were watery, and her speech was slurred and she was unsteady on her feet, swaying from side to side. Deputies said she lost her balance several times. Witnesses said Bruno stumbled from her car and had to steady herself by holding on to her vehicle's trunk after the crash.
Bruno reportedly told deputies that she had just left a bar where she drank five or six beers. The driver of the pick-up truck reportedly died at the scene. No one else was injured.
"There is never an excuse to drink and drive," Polk County Sheriff Grady Judd said. "A family has lost a loved one because of this woman decided to get behind the wheel of a car after consuming 5 or more beers. There are so many alternative options available, from calling a a friend or family member to using a ride sharing application. Please, this holiday season, and throughout the year, don't drink and drive."
Become a Front Page Detective
Sign up to receive breaking
Front Page Detectives
news and exclusive investigations.
More Stories