'He is evil': Sheriff blasts suspect in Florida shooting that left four innocent victims dead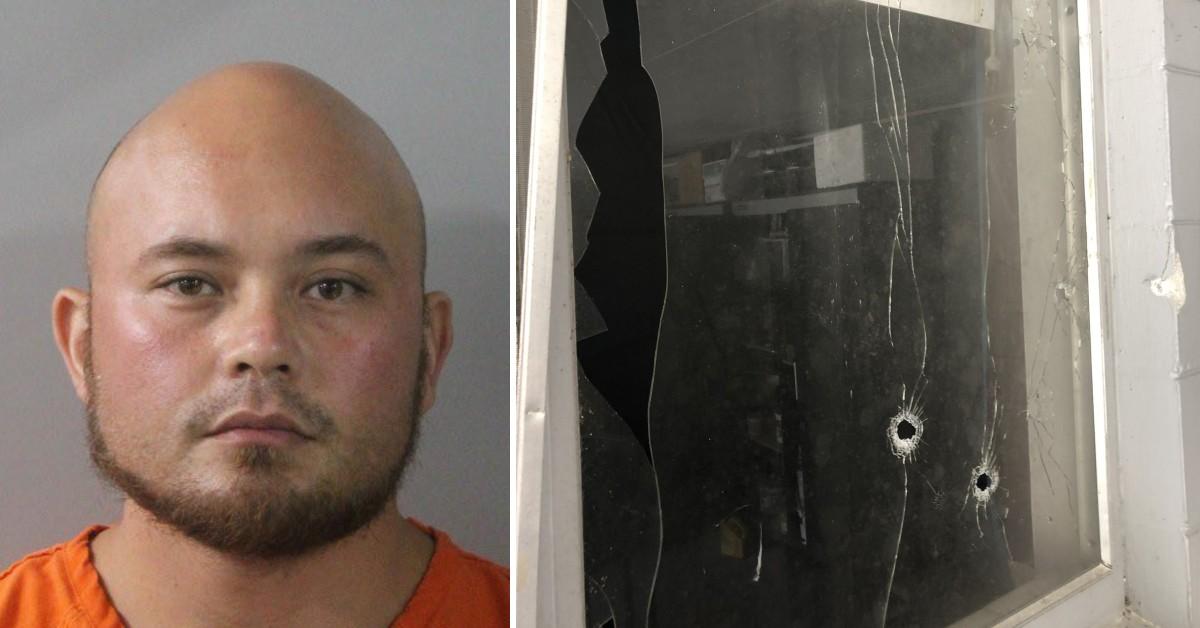 An ex-sharpshooter with the U.S. military left four people dead in a Florida home, authorities say, as the local sheriff struggled to find words to describe the "evil" the veteran perpetrated.
Article continues below advertisement
"He is evil in the flesh. He is a rabid animal," Polk County Sheriff Grady Judd said of suspect Bryan Riley. "It was total, total unprovoked mas murder."
Riley is accused of killing four people, including a woman holding an infant in her arms, in a home outside of Lakeland, Florida, on Sept. 5. Investigators say the murders were unprovoked and Riley had no connection to the victims.
Article continues below advertisement
Polk County Sheriff's deputies were first called to the home on the evening of Sept. 4. Witnesses reported a man came to the neighborhood and said he was on a mission from God to speak to "Amber" as she was going to commit suicide, Judd said a press conference streamed on social media.
The witnesses told the suspect, who was later identified as Riley, there was no one there by that name. They also told him if he didn't leave, they were going to call police.
Deputies spent several minutes trying to find the suspect or his vehicle but were not successful, Judd said.
Article continues below advertisement
About nine hours later, around 4:30 a.m., a deputy on patrol heard automatic gunfire in the neighborhood from the night before, Judd said. Around the same time, a 911 call of a mass shooting was reported.
Deputies and police from Lakeland then descended on the area. The first officers saw a truck on fire and glow sticks that seemed to provide a lightened path to a home. A deputy also saw a man outside in camouflage clothing — though Judd said that isn't unusual for that part of Florida in the early morning hours. The officers did not see a gun and the person ran back into the house.
Article continues below advertisement
That is when officers heard more gunfire.
"They could hear a woman screaming and a baby whimpering," Judd said.
Officers tried to storm the house, but the front door was blocked, Judd said. They then went in through a backdoor and the suspect, Riley, was wearing a bulletproof vest, camouflage clothing, knee pads and head protection. Riley and an officer exchanged gunfire, and the suspect was struck in the shooting.
Article continues below advertisement
Police then retreated and set up a perimeter. There was a short exchange of gunfire between Riley and police before he peacefully surrendered and was taken into custody.
Inside the home, police found an 11-year-old who had at least seven bullet wounds, Judd said. The child was taken to a hospital for treatment. There were also four victims inside the house. Only 40-year-old Justice Gleason has been publicly identified. Florida has a law that prevents naming victims without family consent.
Article continues below advertisement
A 33-year-old woman was shot and killed, and in her arms was a 3-month-old baby boy, who also was murdered, Judd said. The child's grandmother, 62, was found in an apartment that was also part of the property.
"We find zero connection between our shooter, our murderer, and our victims," Judd said.
Riley was taken to the hospital and made statements that he was on methamphetamine and a survivalist, Judd said. He also told police they knew why he did the killings, Judd said.
Article continues below advertisement
Police charged Riley with four counts of first-degree murder, seven counts of attempted first-degree murder of a law enforcement officer and a host of other charges in connection to the killings.
Riley served four years on active duty as a sharpshooter, Grady said. He served tours in both Iraq and Afghanistan before serving three years as a reserve officer.
During an interview with police, Riley again allegedly confessed to the killing.
"They begged for their lives, and I killed them anyways," Judd said, recounting what Riley told investigators.
Article continues below advertisement
More than one time during the press conference, Judd called Riley evil and said he was at a loss for words at how angry he was and how saddened he was for the victims' families. During another press conference, the sheriff referred to the shooter as a "coward."
"If he had given us the opportunity, we would have shot him up a lot, but he didn't because he was a coward," Judd said. "You see, it's easy to shoot innocent children and babies and people in the middle of the night when you've got the gun, and they don't. But he was not much of a man."
Become a Front Page Detective
Sign up to receive breaking
Front Page Detectives
news and exclusive investigations.
More Stories