FLORIDA MAN SAID YOU CAN'T PUT 'HUMPTY DUMPTY BACK TOGETHER AGAIN' MOMENTS BEFORE COPS FOUND HIS MURDERED WIFE: REPORT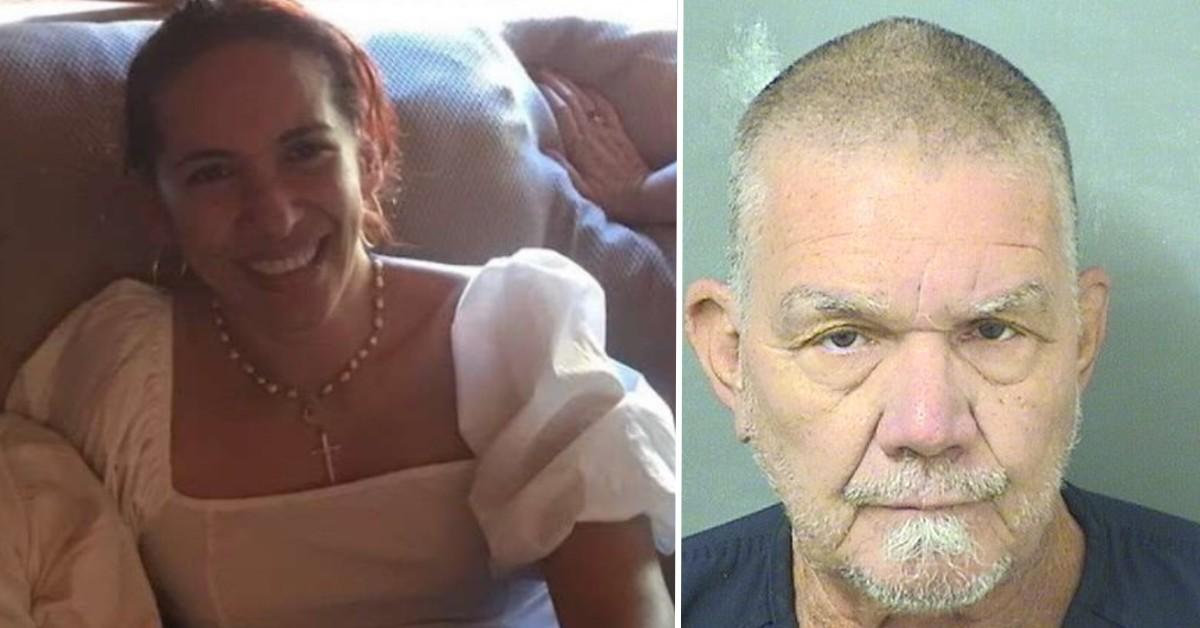 A Florida man taunted investigators as they searched for his missing wife, who was later found buried in the suspect's backyard, cops say.
"There's one thing they can't do, they can't put what's his name, Humpty Dumpty, back together again," Roberto Colon allegedly told a friend while investigators gathered evidence.
Article continues below advertisement
Boynton Beach police arrested Colon, 66, of Boynton Beach, and charged him with premeditated first-degree murder in the death of Mary Stella Gomez-Mullet on March 5.
Gomez-Mullet was reported missing on Feb. 20
Boynton Beach Police received an anonymous tip on Wednesday, suggesting that Gomez-Mullet was arguing with her husband in person and over the phone in January. During one of the arguments, Colon allegedly threatened to strangle his wife, and bury her in the backyard, according to a police report.
A friend reportedly claimed she last heard from Gomez-Mullet during a phone call on Feb. 18 before she was reported missing.
The friend told investigators that Gomez-Mullet started screaming, "No, no, no, Roberto!" before the call ended. All other attempts to call Gomez-Mullet went straight to voicemail. Police said members of Gomez-Mullet's family were convinced that something bad happened to her.
Article continues below advertisement
Boynton Beach Police first interviewed Colon on the day Gomez-Mullet was reported missing.
He allegedly told police he came home from a doctor's appointment and found Gomez-Mullet was gone.
Colon told officers that he and Gomez-Mullet got married as part of a deal to secure her a green card. In return, Gomez-Mullet reportedly agreed to care for Colon's elderly mother, who had dementia.
Colon claimed Gomez-Mullet was defrauding his mother, stealing thousands of dollars over several months. This, Colon said, was the reason for their quarrel on Feb. 18, and that he thought she had run off to avoid fraud or theft charges.
Article continues below advertisement
After finding a bloody purse nearby, police asked to search Colon's home in the 150 block of Southeast 28th Court on Feb. 26, and reportedly found bloodstains on the front door, in the garage and in a workshop, which Colon had named the "abattoir" or "slaughterhouse."
Article continues below advertisement
When asked about the stains, Colon reportedly toyed with the detectives, challenging them to "find the body… find the body."
Police said Colon also was heard muttering troubling phrases, including "piece of s*** b****," who was "swimming with the fishes."
According to police reports, Colon eventually told investigators that he had cut himself while installing the aluminum frame roughly a month ago, according to an arrest report.
He also reportedly told the detectives his dog had died in the garage roughly five years ago, and that another dog had been injured recently. Lab tests later showed that the blood belonged to a human.
As investigators were leaving the home, Colon reportedly smirked and said, "Well, at least you didn't find a body at my house."
On March 5, officers went back to Colon's home to arrest him for drugs found during an earlier search. Before being taken to the department, Colon thought nobody was listening and made the "Humpty Dumpty" comment to a friend. He also said there was nothing police could use in his prosecution.
As officers searched the yard, they found human remains, which were identified as Gomez-Mullett.
Become a Front Page Detective
Sign up to receive breaking
Front Page Detectives
news and exclusive investigations.
More Stories