A happy ending! Missing girl reunited with mom 14-years after she went missing in Florida. Here's how it happened.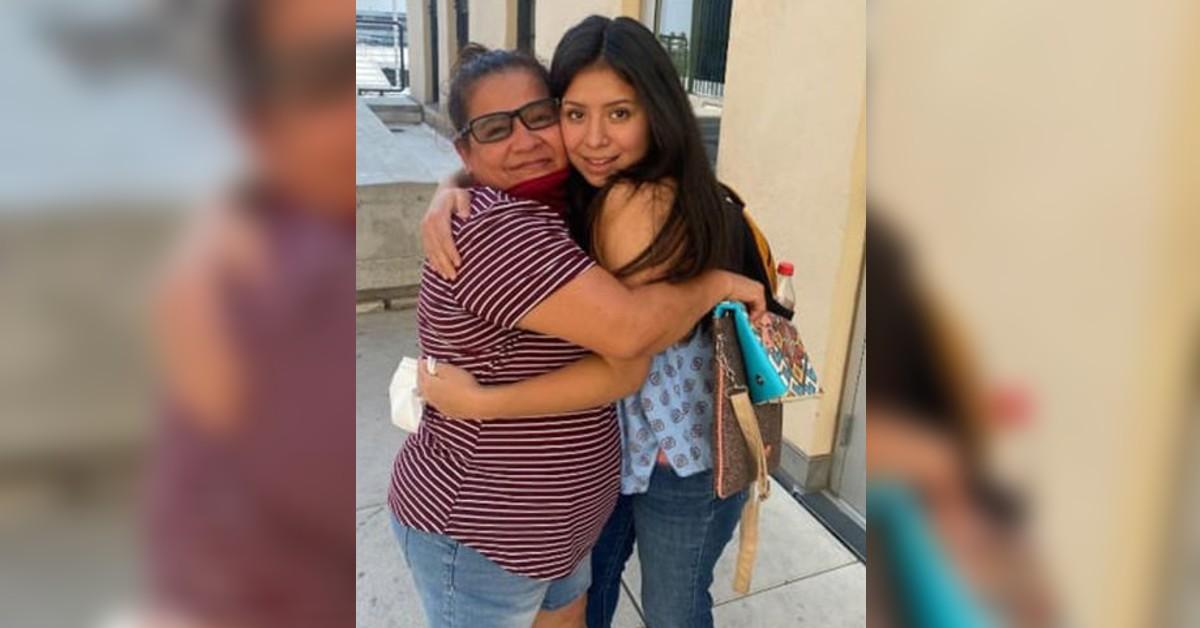 On Dec. 27, 2007, a 6-year-old girl was taken from her home in Florida. Her mother, Angelica Vences-Salgado, believed it was her ex-husband who snatched her child. Last week, she learned the truth.
Article continues below advertisement
Jacqueline Hernandez vanished, allegedly, with her father and Vences-Salgado hadn't seen her in more than a decade. Shortly after Jacqueline went missing, a warrant was issued for the arrest of her father and Vences-Salgado's estranged husband, Pablo Hernandez, on accusations of kidnapping.
For more than a decade, nobody knew where Hernandez or Jacqueline went. Then a message came from Mexico earlier this month — a message mom had waited 14 years to receive. Jacqueline Hernandez said she was Vences-Salgado's daughter.
Article continues below advertisement
On Sept. 10th, after multiple investigating agencies verified her identity, Jacqueline Hernandez, 19, greeted her mother in person. Local police from Vences-Salgado's home in Clermont, Florida, worked with border patrol and U.S. Immigration and Customs Enforcement agents, as well as Texas law enforcement, to make the meeting happen.
It was a long-awaited reunion, but Vences-Salgado had never given up hope she would see Jacqueline alive again.
A SUSPECTED KIDNAPPING
Pablo Hernandez was the prime and only suspect in his daughter's disappearance. A felony warrant was issued the day Jacqueline disappeared, just a couple of days after Christmas, 14 years ago.
Article continues below advertisement
At the time of her abduction, police in Vences-Salgado's hometown of Clermont, Florida, investigated all possibilities, but the evidence pointed to her father as her kidnapper. Clermont is located a few miles west of Orlando, where the family lived all of Jacqueline's life.
As of now, officials have not released any information about Pablo Hernandez's whereabouts, as locating him is part of an ongoing investigation.
Article continues below advertisement
In a statement released by Clermont Police, Police Chief Charles Broad referred to the law enforcement agencies who helped reunite Jacqueline with her mom as a "force multiplier," according to reporting by BBC News.
Broad emphasized it was through the cooperation of several agencies that the victim was successfully reunited with her mother.
A MESSAGE OUT OF NOWHERE
Vences-Salgado got a Facebook message from a person claiming to be her daughter on Sept. 2. After so many years, she was initially hesitant to believe it. That same day, she contacted her local authorities, saying she thought the message might be authentic. But Vences-Salgado couldn't be sure and asked for help.
Article continues below advertisement
Clermont police coordinated with authorities in Orange County, Florida, then engaged assistance from the Department of Homeland Security and U.S. Customs and Border Patrol agencies and authorities in Laredo, Texas, where the two would eventually meet.
Their main purpose was ensuring the message wasn't a hoax, and the person coming to meet Vences-Salgado, was in fact her daughter.
On Sept. 10, Vences-Salgado was joined by multiple law enforcement agents at the Port of Entry in Laredo, which crosses to Neuvo Laredo, Mexico.
Article continues below advertisement
At 1:50 p.m., agents from Homeland Security and U.S. Customs, with Laredo Police officers, accompanied Vences-Salgado to the entry gate, according to a press release from the Clermont Police Department. When Jacqueline arrived, they spoke with her and asked for identification.
After reviewing what the young woman brought with her, and doing an extensive interview, the agencies confirmed her identity at 4:55 p.m.
Article continues below advertisement
Clermont Police Captain Michael McMaster told NBC News the next day that Pablo Hernandez, 43, is still wanted on the warrant issued 14 years ago. His whereabouts are being actively investigated and it is believed he is still in Mexico, according to ClickOrlando.com.
Mother and daughter are overjoyed to be reunited but have declined interviews from media sources as to the details of Jacqueline's disappearance or what her life has been like over the last 14 years.
Become a Front Page Detective
Sign up to receive breaking
Front Page Detectives
news and exclusive investigations.
More Stories