Two motorcycle cops accused of official misconduct after allegedly issuing dozens of bogus traffic tickets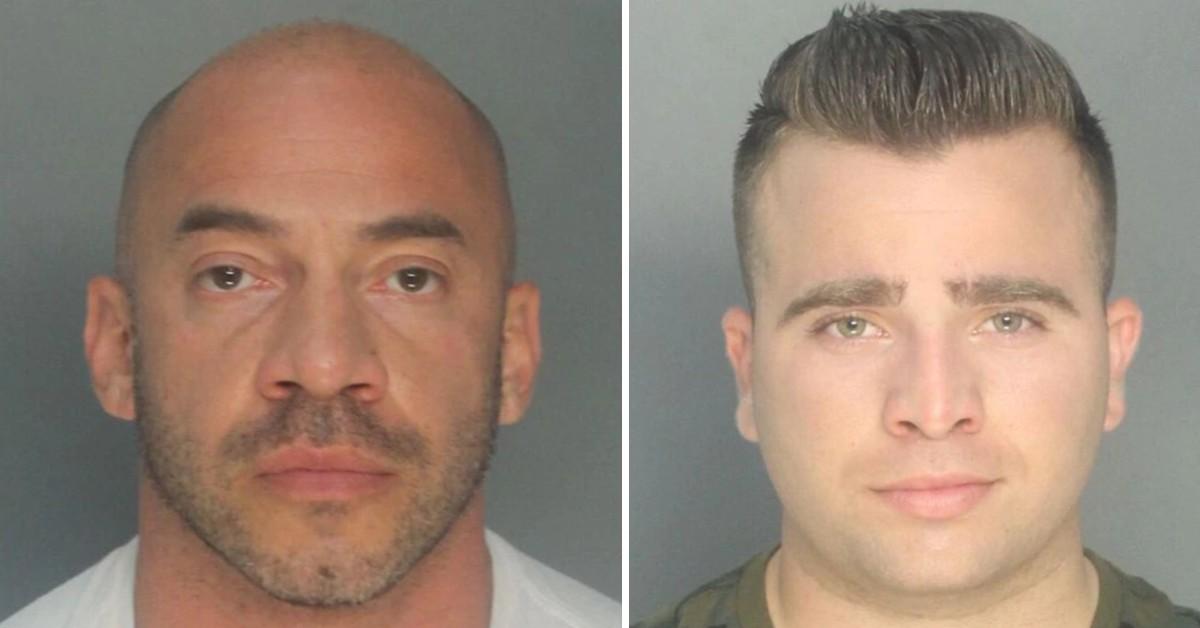 Two motorcycle cops in Florida were sent to jail after they allegedly issued false tickets to motorists who they never actually pulled over, police said.
Ernesto Arias-Martinez, 23, and Armando Perez, 40, face multiple felony counts of official misconduct and falsifying public records after the alleged scheme unraveled.
Article continues below advertisement
Citing court documents, The Tampa Bay Times reported that in March 2020, the office of traffic ticket defense attorney Alex Hanna was drumming up business and called one of the motorists, Reicel Sosa Polo. The office offered Polo legal help with the 10 tickets that he didn't know he had since he was never pulled over.
However, according to documents, Polo recalled passing two Hialeah policemen earlier in the month. He called up Perez, who had been with the Hialeah Police Department for five years, and the cop told Polo the tickets would be dismissed if he went to court.
Article continues below advertisement
Polo ended up filing a complaint with authorities.
A woman who was never pulled over also lodged a complaint after discovering her license was about to be suspended because of six unpaid citations on her record issued in January 2020.
The two complaints led to an audit of Perez and Arias-Martinez, an arrest warrant shows, and investigators allegedly uncovered dozens of fake tickets issued to at least nine victims, according to The Tampa Bay Times.
Article continues below advertisement
In one instance, the newspaper reported, a man who had not been pulled over received multiple tickets linked to his Toyota truck in the made-up name "Martcello Strovanov."
In a statement, Miami-Dade State Attorney Katherine Fernandez Rundle said the tickets were "crimes" and "not errors or mistakes."
"When police officers create false traffic tickets, as we are alleging happened here, they damage the reputation of their own department and the reputations of every police officer working to serve our Miami-Dade community," she said.