She was having an affair with her husband's best friend. So they plotted to kill him.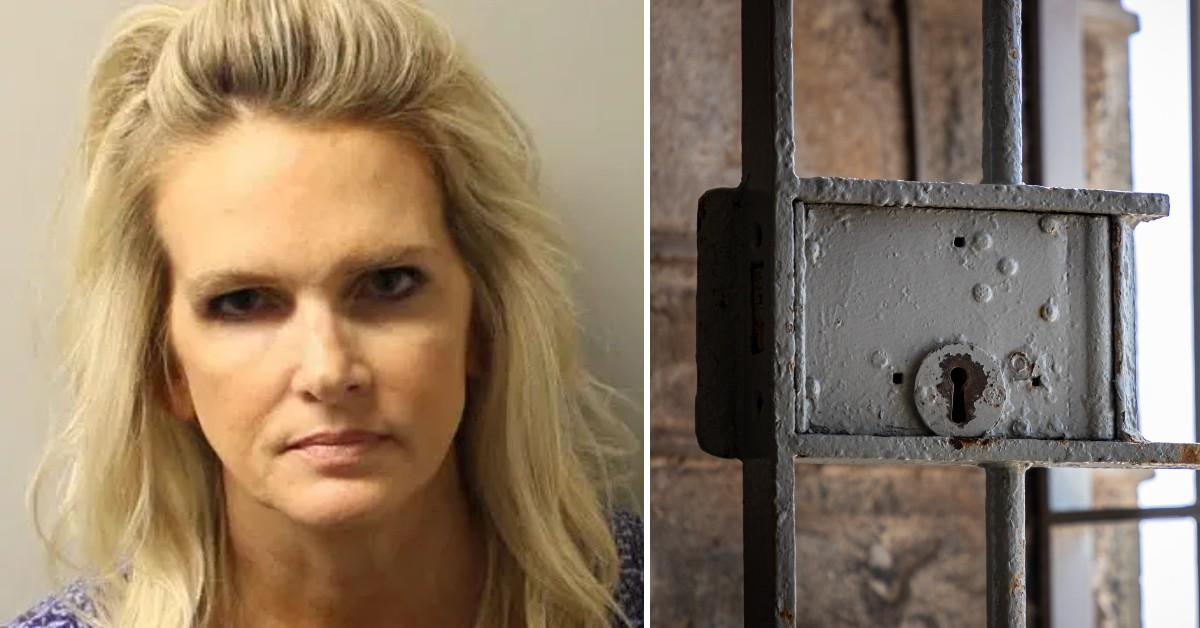 A Tallahassee, Florida, woman masterminded her husband's death and married his killer. Twenty years later, she finally heads to prison.
Article continues below advertisement
A Leon County circuit judge resentenced Denise Williams to 30 years in prison after she won an appeal to toss her previous life sentence. The defendant was found guilty and convicted of first-degree murder and conspiracy to commit murder in 2018, but the 1st District Court of Appeals vacated the conviction.
That gave Williams' defense team another opportunity to argue how minimal her role was in the murder plot, which should warrant a lenient sentence by the court.
The judge disagreed and sentenced 51-year-old Williams to the maximum of 30 years for the conspiracy charge.
Article continues below advertisement
In December 2000, Williams' 31-year-old husband and real estate appraiser Mike Williams was reported missing after he supposedly went on a solo duck hunting trip at a Jackson County lake. The victim's disappearance evoked a massive search by authorities. Due to the lack of a body over a long period, speculations arose about Mike Williams falling into the lake and devoured by alligators.
Over time, Mike Williams' best friend, Brian Winchester, got married to Denise Williams in 2005, until their divorce in 2016 when the duo's relationship became hostile. The same year, Winchester kidnapped Denise Williams at gunpoint, was convicted, and sentenced to 20 years in prison. In exchange, prosecutors gave Winchester immunity for his testimony after confessing to the brutal death of Mike Williams and identifying his wife as the mastermind.
Article continues below advertisement
According to the Associated Press, Winchester told investigators he had an affair with the defendant while she was married to his best friend. They planned to kill him so Denise Williams could collect $2 million in life insurance while playing the role of a grieving widow.
Winchester intended to drown his friend by pushing him overboard, but the plan backfired after the victim refused to be dragged underwater. As a result, he shot Mike Williams in the face with a 12-gauge shotgun, then drove his body back to Tallahassee and buried him close to a small lake close to town.
Last year, a three-panel judge overturned Williams' first-degree murder conviction based on the trial judge's refusal to grant the defendant's request to drop the charge.
Article continues below advertisement
"Her only ostensibly culpable conduct (e.g., consideration of ways to kill Mike, development of an alibi, agreeing to encourage Mike to go hunting with Brian) did not constitute commanding or impelling Brian to commit the murder ... or the assisting or encouraging of Brian at the time he actually was committing the offense," stated the judges in their ruling, according to Tallahassee Democrat.
Under Florida law, Denise Williams is expected to serve a minimum of 85 percent of her newest sentence, which means she will still spend decades behind bars.
Become a Front Page Detective
Sign up to receive breaking
Front Page Detectives
news and exclusive investigations.
More Stories