Florida man guilty of murder after trial where he represented himself. A jury will decide if he should be executed.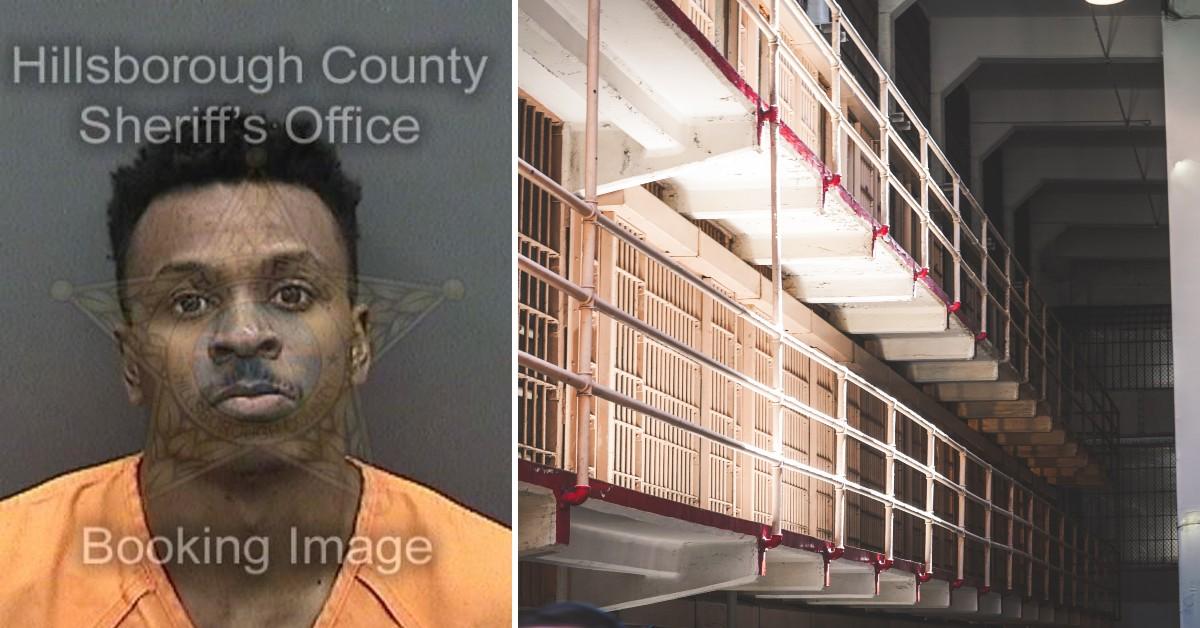 A Florida man once said anyone who commits murder should get the death penalty. After representing himself in a spectacle of a trial, Ronnie Oneal III now faces that fate.
Oneal was convicted of the double murder of his girlfriend, Kenyatta Barron, and his 9-year-old daughter. He represented himself during the conviction phase of the trial.
Article continues below advertisement
According to prosecutors, on March 18, 2018, Oneal III injured Barron's head and back with an ax. She staggered outside when Oneal caught up with her, hit her repeatedly before shooting her to death. Next, he stabbed his 9-year-old daughter, who had cerebral palsy and was not able to talk.
She died as a result of multiple stab wounds. Next, he turned on his 8-year-old son and stabbed him. But, that child survived. Investigators also accused Oneal of setting the Tampa Bay home on fire.
Article continues below advertisement
Oneal was arrested in the same month of the incident, but he had been declared not competent to stand trial a few months later. The state had also terminated his parental rights.However, in 2019, the Department of Children and Families sent a letter to the judge and advised the court Oneal no longer met the criteria for involuntary commitment at its facility.
Hence, he was competent to proceed with his trial.
Oneal's son survived the ordeal and testified for the prosecution remotely by video. He told the court he saw his father shoot his mother and stab his sister. Prosecutors played a 911 recording with Barron screaming in the background.
Article continues below advertisement
The defendant cross-examined the sheriff, who adopted his son, but suggested the relationship had turned his son against his biological father. In a tirade, Oneal also accused the state of manipulating call logs and 911 recording without any evidence to support his claim.
Judge Michelle also admonished the defendant for using profanity in court.
During closing arguments, Prosecutor Ronald Gale told the jury the state had proved beyond any doubt that Oneal was guilty of both murders and attempted murder of his son.
Article continues below advertisement
In a twist, Oneal also admitted to the murder of his girlfriend during his closing arguments.
"I want you to know the actual facts. I did kill Kenyatta Brown. But I want you to tell it like it is, if you are going to tell it," said Oneal to prosecutors reported Daily Mail.
The jury returned with a guilty verdict for first-degree murder just hours later. They had also found Oneal guilty of attempted murder and arson.
Article continues below advertisement
"As you are aware, it gets no more serious for any defendant in any criminal courtroom in this country than what you are facing now. I'm really going to strongly encourage you to consider allowing counsel to now step in and represent you. I have to tell you, I think in another lifetime, you would have been an outstanding lawyer. ... However, as we move into penalty phase, I really am going to strongly encourage you to allow counsel to now step in and represent you," Siscoto told Oneal, according to Fox News.=
Jurors will reconvene in a few days to recommend either a death penalty or life in prison.
Ironically, Oneal also told the court he believed anyone who committed the crime he had been accused of deserves the death penalty.
Become a Front Page Detective
Sign up to receive breaking
Front Page Detectives
news and exclusive investigations.
More Stories