Florida investigators solve cold-case murders of 3 women, reveal serial killer responsible fled to South America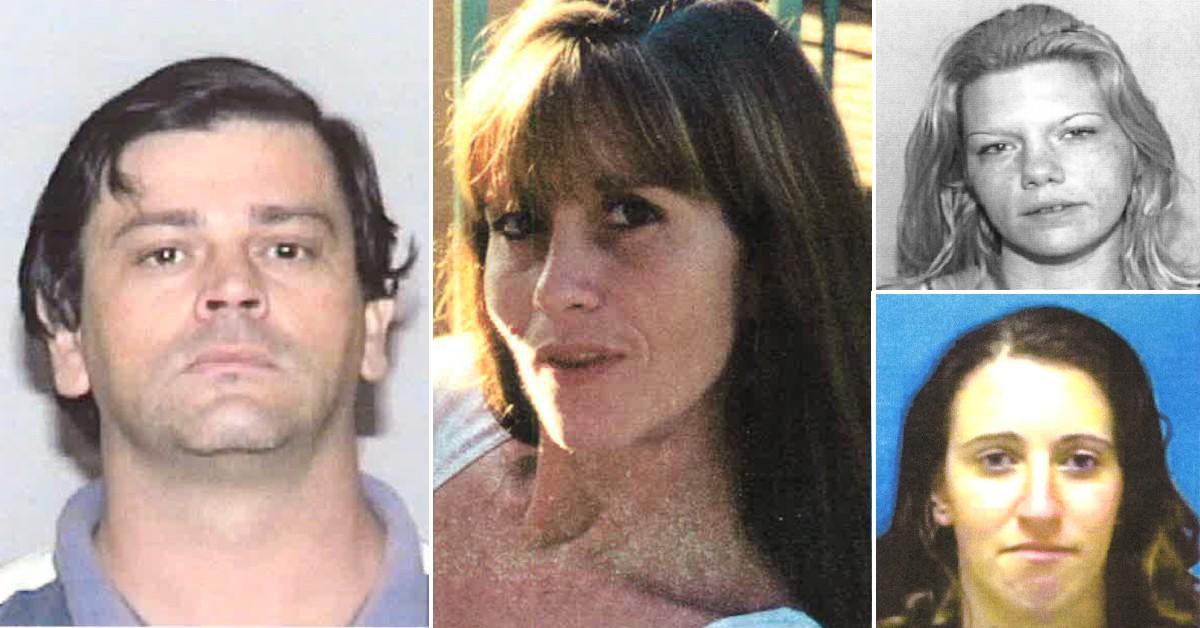 Investigators in Florida have cracked the cold case murders of three women who were brutally killed and their bodies dumped over a 14-month span between 2000 and 2001.
Article continues below advertisement
"It took two decades of relentless investigative work, required inter-governmental cooperation at the highest levels across two continents and involved exhuming the remains of an individual to finally determine that the three women were murdered by a single person, a suspected serial killer," the Broward County Sheriff's Office said in an Aug. 31 statement.
On June 22, 2000, the body of Kimberly Dietz-Livesey was found stuffed in a suitcase along a road in Cooper City. Almost two months later, on Aug. 9, 2000, the body of Sia Demas was discovered inside a duffel bag. Like in the case of Dietz-Livesey, the bag was discarded along a road, this time near Dania Beac, Florida. Just over a year later, on Aug. 30, 2001, authorities recovered the body of Jessica Good from Biscayne Bay in Miami.
Article continues below advertisement
"The three cases shared similar fact patterns," the sheriff's office said, noting that "clues began to emerge" as their detectives worked closely with those from the Miami Police Department.
"DNA evidence collected from all three crimes pointed to one as yet unknown culprit," the sheriff's office said. "Also, fingerprints from the evidence collected at two crime scenes were a match. But the identity of the killer remained a mystery."
That changed in 2011 when DNA collected from the Miami homicide of Jessica Good matched the unknown suspect's DNA profile from the two Broward County murders of Kimberly Dietz-Livesey and Sia Demas.
Article continues below advertisement
Additionally, authorities said, in the Good murder case, police believed they knew who could have committed the crime. According to the sheriff's office, Roberto Wagner Fernandes, a Brazilian citizen who lived in the Miami area in the late-1990s, was a suspect in Good's murder and he went back to South America after her death.
Police also were able to draw a link between Fernandes and the crime scenes by analyzing Fernandes' fingerprints, which were collected after his wife died years earlier. His fingerprints, the sheriff's office said, were a match with those from the crime scenes.
Investigators then traveled to Brazil in an attempt to collect DNA evidence from Fernandes, but they learned the suspect had left the country for Paraguay. He reportedly died in a 2005 plane crash in the South American country.
Article continues below advertisement
Despite the news, investigators worked with the Brazilian National Police, the U.S. Department of Justice and the FBI to continue investigating Fernandes, including by exhuming his body in late 2020 and early 2021 to verify he was actually dead and collecting DNA to compare with the forensic evidence from the three crime scenes.
According to the sheriff's office, Fernandes' DNA profile "was consistent with the unknown suspect profile collected from the crime scenes of Kimberly Dietz-Livesey, Sia Demas and Jessica Good."
Fernandes, authorities confirmed, killed the women and they believe he is a serial killer. The Broward County Sheriff's Office said the decades-old case "proves that no matter how long, no matter how challenging the circumstances, the detectives, crime scene investigators, crime lab analysts and others who toiled on these cases, never lost pursuit of their shared goal — identifying the person responsible for taking these three lives."
Roberto Wagner Fernandes may be responsible for other murders committed in the United States. Anyone with information is asked to contact Detective Zachary Scott at (954) 321-4214.
Become a Front Page Detective
Sign up to receive breaking
Front Page Detectives
news and exclusive investigations.
More Stories