Florida Woman Charged With Manslaughter for Fatally Shooting Neighbor Through Closed Door After Dispute About Kids' Toys, Officials Say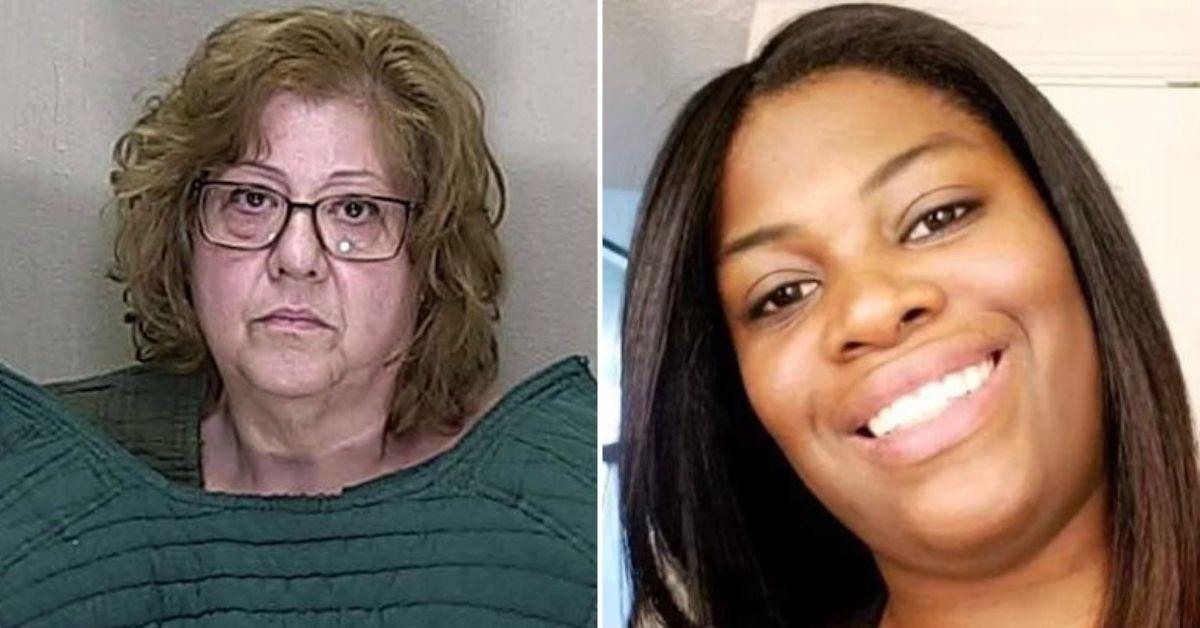 A Florida state attorney general has announced a white woman will be charged with manslaughter with a firearm for allegedly shooting her Black neighbor through a closed door.
In a statement,State Attorney William Gladson said that the second-degree murder charge family of the victim, Ajike "AJ" Owens, advocated for was considered but ultimately rejected because of "insufficient evidence" in the shooting he called "deplorable."
Gladson added, "I can assure you that the decision was thoughtful and made without consideration of any factors other than the specific facts of this terrible crime."
Earlier this month, authorities arrested 58-year-old Susan Louise Lorincz for allegedly killing Owens following a dispute with the victim's children.
As Front Page Detectives previously reported, Owens was fatally shot on June 2. On June 5, Marion County Sheriff Billy Woods stated at a press conference that his office hadn't arrested or charged the suspected shooter because they needed to investigate whether the shooter fired her gun under Florida's Stand Your Ground law.
Article continues below advertisement
On June 6, the Marion County Sheriff's Office announced the alleged shooter, Lorincz, was arrested on multiple counts, including culpable negligence, battery and two counts of assault.
In a video released by the sheriff's office, Woods gave more details about the alleged timeline of events. Officials said deputies arrived at the scene and found Owens suffering from a gunshot wound in front of Lorincz's apartment. First aid was rendered until medics arrived and took her to a local hospital, where she died from her injuries.
Officials said the two women had an ongoing feud.
Article continues below advertisement
Investigators gathered evidence and spoke with witnesses and determined Lorincz "engaged in an argument" with Owens' children on June 2. Another witness said they overheard Lorincz "yelling at them," authorities said.
Lorincz allegedly threw a roller skate at Owens' 10-year-old son during the argument and it hit him on his toe, officials said. The 10-year-old and his 12-year-old brother went to Lorincz's apartment to talk to her and she allegedly "opened her door and swung at them with an umbrella."
Never miss a story — sign up for the Front Page Detectives newsletter. Be on the scene the moment news breaks.
Article continues below advertisement
The children then went home and told their mother about what happened. Owens then went over to Lorincz's house, knocked on the door "multiple times" and told Lorincz to come outside, authorities said. Lorincz never came outside, but fired her gun through the closed door, striking Owens in the upper chest. Owens' 10-year-old son was reportedly standing next to her when she was shot.
Investigators talked with Lorincz, who said she shot Owens in self-defense because Owens "had been trying to break down her door prior to her discharging her firearm," authorities said.
Lorincz also stated Owens had allegedly "come after her in the past and had previously attacked her," officials said.
After their investigation, authorities determined the shooting was "not justifiable under Florida law."
An attorney for the Owens family, Anthony Thomas, said his clients believe "justice demands nothing less" than an upgraded charge of second-degree murder, the Associated Press reported.
He added, "The failure of the prosecutor to charge Susan with what truly reflected her wanton, reckless behavior undermines our ability to even get real accountability."
Lorincz was being held at the Marion County jail.
Become a Front Page Detective
Sign up to receive breaking
Front Page Detectives
news and exclusive investigations.
More Stories