GANG MEMBER WHO LED FIREBOMBING ATTACKS THAT TARGETED BLACK PEOPLE SENTENCED TO PRISON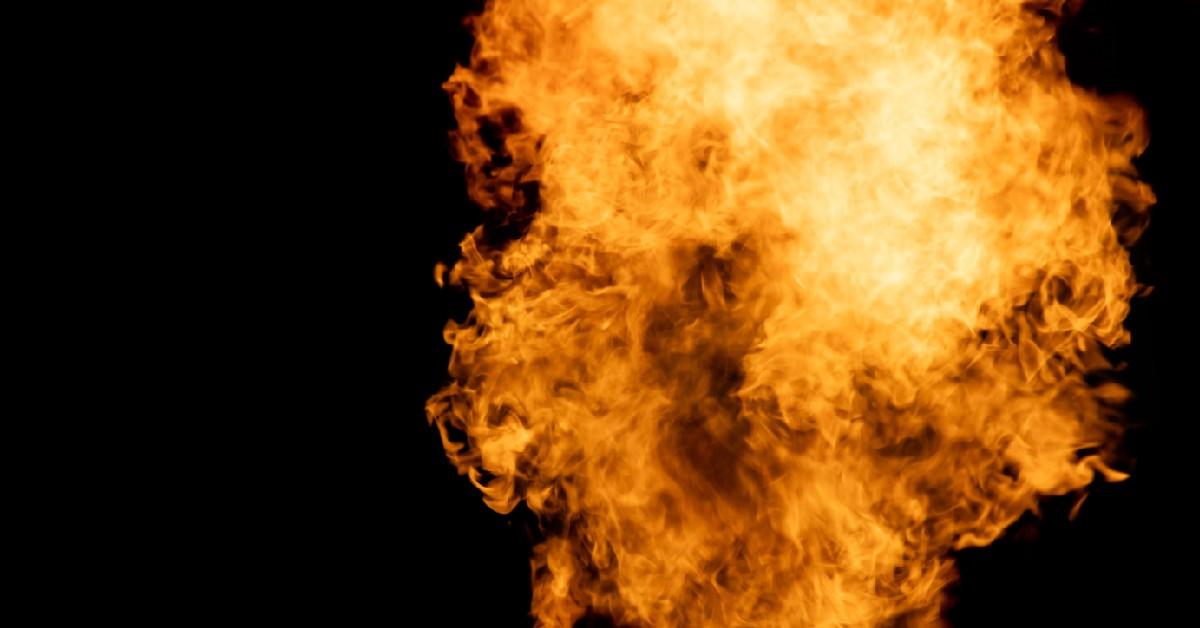 A senior member of the Big Hazard street gang in Los Angeles was sentenced to 16 years in federal prison for planning and carrying out a nighttime firebombing of apartments belonging to Black families to force them out of the city.
Article continues below advertisement
On May 11, 2014, Carlos Hernandez, 36, aka "Rider" or "Creeper," organized and led seven members of his street gang to firebomb several apartments in the Ramona Gardens housing complex, according to federal prosecutors.
They chose and targeted each residence because Black people lived there, federal prosecutors say.
Article continues below advertisement
Hernandez divided the gang members into groups and gave some members lighters, hammers and masks to carry out the attacks. Hernandez brought a semiautomatic handgun during the attack, prosecutors noted.
Once the gang members found the targeted apartments, they smashed the windows to allow the firebombs to cause more damage. They then threw lit Molotov cocktails into the residences, according to prosecutors.
Article continues below advertisement
Three of the four apartments were occupied by Black families who were sleeping at the time. A mother who was sleeping with her baby on her chest barely evaded getting hit by a firebomb when she rolled off the couch with her baby after hearing a window shatter.
Other defendants have already been sentenced in connection with the attacks including
Jose Saucedo, aka "Lil Mo," 156 month sentence
Josue Garibay, aka "Malo," 144 month sentence
Jonathan Portillo, aka "Pelon," 63 month sentence
Francisco Farias, aka "Bones," 42 month senence
Edwin Felix, aka "Boogie," 92 month sentence.
Article continues below advertisement
All of the defendants pleaded guilty to federal hate crime offenses. They admitted they participated in the attacks because of the victims' race with the intent to get them to move away from the federally funded housing complex.
"The defendant planned, coordinated, and led these racially-motivated attacks that targeted vulnerable families, including grandparents and infants, while they were sleeping peacefully in their own homes," said Principal Deputy Assistant Attorney General Pamela S. Karlan of the Justice Department's Civil Rights Division. "The Justice Department will continue to prioritize the prosecution of hate-fueled violence."
Article continues below advertisement
"The defendants in this case perpetrated hate crimes that targeted innocent victims in their homes simply because of their skin color," said Acting U.S. Attorney Tracy Wilkison of the Central District of California. "These despicable acts are simply unacceptable in our society. We are committed to protecting everyone's civil rights, and anyone who participates in this type of conduct will find that the federal government will marshal all of its resources to ensure they are brought to justice."
Hernandez pleaded guilty in April 2019 to five felony counts: conspiracy to violate civil rights, violent crime in aid of racketeering, criminal interference with fair housing rights, use of fire in the commission of a federal felony and carrying a firearm in the commission of a crime of violence.
Become a Front Page Detective
Sign up to receive breaking
Front Page Detectives
news and exclusive investigations.
More Stories