A YEAR AGO, GANNON STAUCH'S MISSING PERSON CASE BECAME A MURDER WITH STEPMOM CHARGED. THE CASE HAS ONLY GOTTEN WILDER SINCE.
On March 1, 2020, Gannon Stauch was a missing child from Colorado. His family, both his biological parents and his stepmom spent the previous few weeks pleading for information about his whereabouts.
What was happening behind the scenes was a multi-state investigation into the stepmom's everchanging stories, blood-soaked evidence and curious search histories. Police had a warrant to arrest stepmom, Letecia Stauch. They had to find her first.
Article continues below advertisement
The next day, March 2, 2020, on the other side of the country, police found Letecia in a beachfront community and arrested her early in the morning. She was officially accused of killing Gannon.
The story only got wilder over the next few months.
GANNON GOES MISSING
The Stauch family was from Horry County, which is home to Myrtle Beach, in South Carolina. Gannon's biological parents separated and his dad married Leticia. She worked at a large seafood restaurant in Myrtle Beach, where coworkers said they didn't really like her.
One told the Myrtle Beach Sun News about a trip to Disney World where Letecia was "selfish" and "self-absorbed." Leticia ignored what her daughter wanted, demanding they do the things she wanted instead.
Letecia also worked for the local school district between 2010 to 2015, including a few years as a special education teacher.
The family moved to Colorado for Gannon's father's job as he worked for the National Guard.
Article continues below advertisement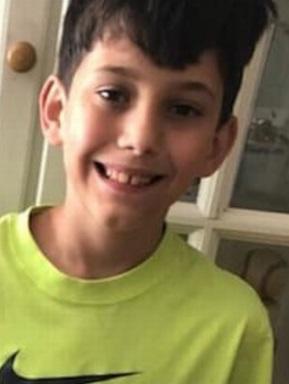 In January 2020, Letecia reported Gannon missing to the El Paso County Sheriff's Office. She said Gannon left to walk to a friend's home in Colorado Springs. A five-week manhunt unfolded and drew national attention.
Gannon's parents and sister went on television to plead for information about his location.
"I'm afraid I'll never hear his voice," his biological mother Landen Hiott said at the time. "I'll never hear him run and say 'Mommy!' I'll never hear those corny jokes, every single day he has to tell me a joke. He looks forward to telling me something silly.
"I'm afraid I may never see that again, or hear it, I never want to believe that."
POLICE INEVSTIGATION
Court records detail Leticia's reaction after reporting Gannon missing in late January 2000. Gannon stayed home from school on Jan. 27 after having stomach problems the night before.
Video surveillance from a neighbor's house showed Gannon and a Letecia leaving home on Jan. 27 around 10 a.m. and returning about four hours later, according to police. Gannon's siblings were still at school or away and his dad was out-of-town at work with the National Guard.
Sometime in the afternoon, investigators stated they believed Letecia murdered Gannon in his bedroom. Evidence supported a "violent event," which included blood spatter on the walls and enough blood to stain the mattress and soak through the carpet.
Article continues below advertisement
Police also stated Letecia used Gannon's phone, after he was dead, to search whether a cell phone can be tracked if it's turned off.
Letecia also sent a message to one of Gannon's step-siblings in the afternoon asking to pick up carpet cleaner, baking soda and trash bags.
One of Gannon's step-siblings returned home from school and Letecia told her that the 11-year-old was asleep in his bed and she could not see him, according to court records. The sibling was told to play outside.
"I submit that Laina was sent outside because Gannon was likely dead, and Letecia was cleaning up blood from outside the house," an investigator wrote on her report.
Article continues below advertisement
Letecia reported Gannon missing and told the police about how she tried to find him. Police started an investigation, at that point it was a missing person case.
The next day, Letecia rented a car and picked her husband up at the airport, investigators stated. She claimed she did not want to put miles on her own car, which is why she had the rental. The car was returned on Jan. 29.
Investigators later found that car and blood and mud in the trunk but admitted because it was a rental used by many people, it made DNA efforts difficult.
Police say they believe Letecia used her own car, a Volkswagen Tiguan, to transport Gannon's remains from the house to where he was dumped. The car's location is unknown on Jan. 28 and police took the vehicle into custody on Jan. 29.
The car was wet and appeared to have been cleaned, police say. Video surveillance showed the car at a Colorado Springs car wash.
Article continues below advertisement
CHANGING STORIES
The details about the cars were one of several lies, investigators noted in their report that Letecia shared. She claimed to ask neighbors about Gannon's location, but they found no evidence.
Police noted that she had "abnormal" behavior throughout the case.
There were also constantly changing statements and stories about what happened.
Police spoke to Letecia again on Jan. 30 and it was during that interview where she now said a man raped her at gunpoint at her home. She said Gannon tried to fight off the alleged rapist and the suspect held a gun to the child's head.
But, police could find no evidence to support that claim.
Officers tried to detain Letecia so they could collect her DNA. She complained about chest pains and was taken to the hospital. There, she again refused to provide a DNA sample.
Police then searched the Stauchs' home several times over the next weeks and found evidence, including the blood-stained mattress and blood that seeped through the carpet. Officers also obtained Letecia's cell phone records and there were several searches in the days leading up to and following Gannon's disappearance including:
Article continues below advertisement
I wonder if my husband's ex-wife is sending me a valentines card since I raise her kids
My son burned the caret how do I fix it.
Find me a rich guy who wants me to take care of his kids.
I'm over doing al the work for my step kids and their mom doesn't help
El Paso Sheriff's office number
What is the process for a runaway child
Police steps for our runaway
There was also a deleted search history that included:
Find me a new husband book
Is there any free money to move away from a bad situation
Husband uses me to babysit his kids
Find a guy without kids
Article continues below advertisement
TRYING TO FIND GANNON
Leticia's stories continued to change and she told police that Gannon was riding a bike in nearby Douglas County — between Denver and Colorado Springs — when he fell off and hit his head.
A man on the Most Wanted list then abducted Gannon, Letecia told investigators.
Officers found no evidence that man was tied to the disappearance.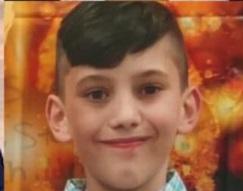 Article continues below advertisement
After police took Leticia's car on Jan. 29, she rented a Nissan Altima. Police say they believe that is the car she used to dispose of Gannon's body. Gannon's blood was later found on a particle board of the rental.
About a month after he went missing, police found Gannon's blood in Douglas County. Data from both Leticia's car and the rental were near that location in the days after he went missing.
Letecia continued to weave new stories and tales and in mid-February and she said the blood found in Gannon's room was both his and hers after the alleged rapist sexually assaulted them with a foreign object.
Police again looked at Letecia's cell phone and saw she called a number associated with "fakepolygraph.com."
The changing stories, the evidence from the bedrooms, tracking Letecia's cell phone search history and the vehicles' information led police to charge her with murder, even without Gannon's remains.
It's a warrant that would remain secret from the public for days.
Article continues below advertisement
LETECIA'S ARREST
Three days after a Colorado judge signed the warrant, police were on Letecia's trails in the Myrtle Beach area. She was from the area and had returned despite hundreds trying to find the 11-year-old in Colorado.
Early on March 2, 2020, police made their move and arrested Letecia during a traffic stop.
The arrest happened hundreds of miles from where Gannon was last seen and without his body being found. In the days that followed, Letecia made her first court appearance and was quiet for the most part.
"Yeah I didn't run from you guys," Stauch said of Myrtle Beach police. "I didn't have any trouble from you guys."
Letecia agreed to go back to Colorado to face the murder charges as Gannon's family gathered for a press conference in Colorado.
"Today I got the worst news and the best news," Hiott said. "I will make sure justice is served."
Article continues below advertisement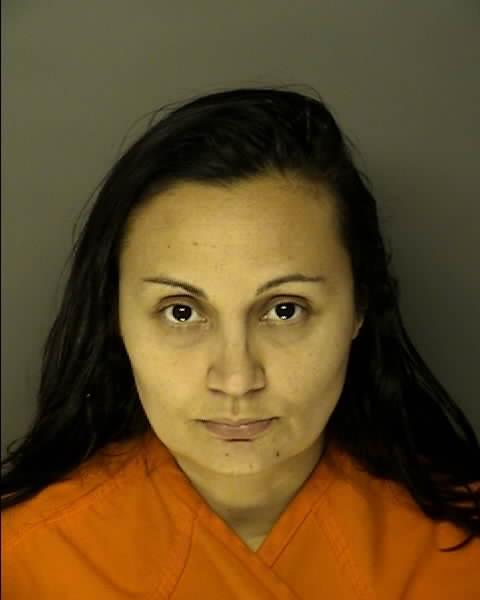 Even the trip back to Colorado was filled with twists and turns. As police drove Letecia cross country, in Kansas, she escaped her handcuffs and assault one of the transport officers on the Interstate, according to media reports.
She was taken to the hospital, then booked into a local jail for that incident.
Letecia eventually made it to Colorado, and investigators were still trying to find Gannon's remains.
In late March, officials announced a road crew in Florida found Gannon's remains. They were identified as his, though officials have not released how his remains went from Colorado to the Sunshine State.
Article continues below advertisement
MOVING TOWARDS TRIAL
In May 2020, Stauch was again accused of trying to escape custody. An inmate said Stauch passed her notes under the door or through the door jam. The notes said she wanted to escape, according to media reports.
Stauch said she believed she could fit through the jail window and escape.
Police charged her with trying to solicit to commit escape, adding to her legal woes.
The murder charge remains active and Letecia frequently appears in Colorado court ahead of her trial. A judge found her competent to stand trial. Though, last week the case took another turn when the stepmom said she did not want an attorney.
She pleaded with a judge to let her represent herself.
Article continues below advertisement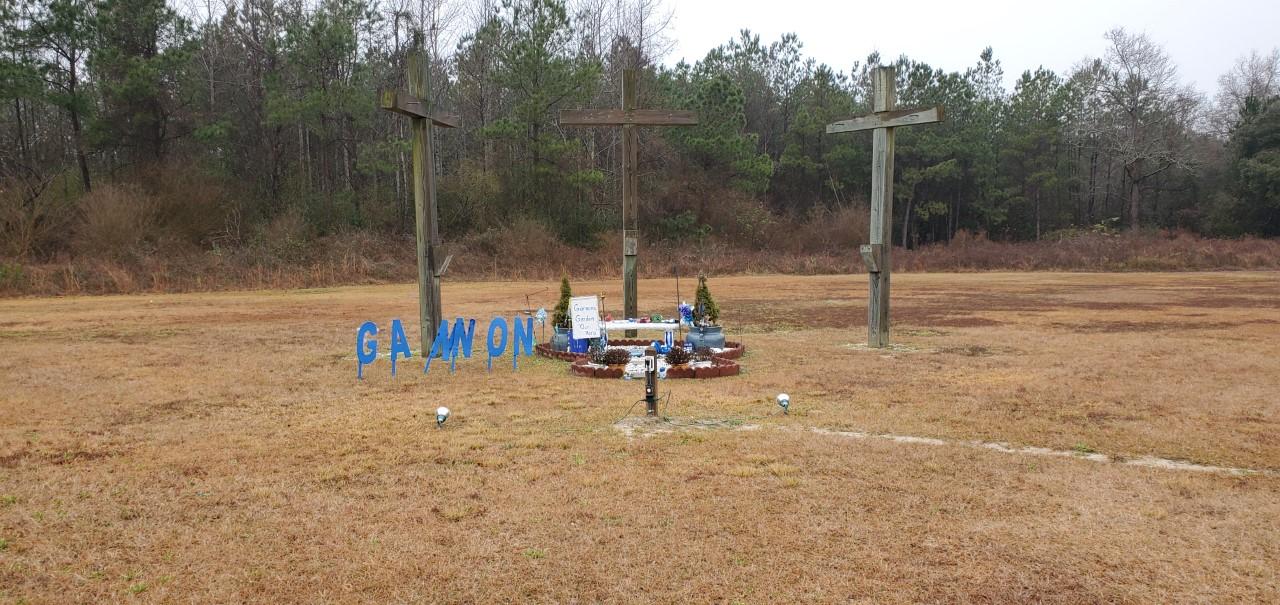 "It might sound audacious, but I'm really good at poker, and you know that saying 'You got to know when to hold them and when to fold them'? I've got the winning hand...an ace in the hole," Letecia told the judge, and reported by numerous Colorado media groups.
She did not elaborate on what she believes will help her case.
The judge pressed her about the danger of representing herself and not having a lawyer. But, Letecia said she understood and wanted to represent herself.
The judge allowed Letecia to act as her own attorney and she is scheduled to be in court later this month, where prosecutors will try to show there is enough evidence to move forward.
Become a Front Page Detective
Sign up to receive breaking
Front Page Detectives
news and exclusive investigations.
More Stories