'Cry out in pain': Opening statements highlight Day 1 in trial over George Floyd's alleged murder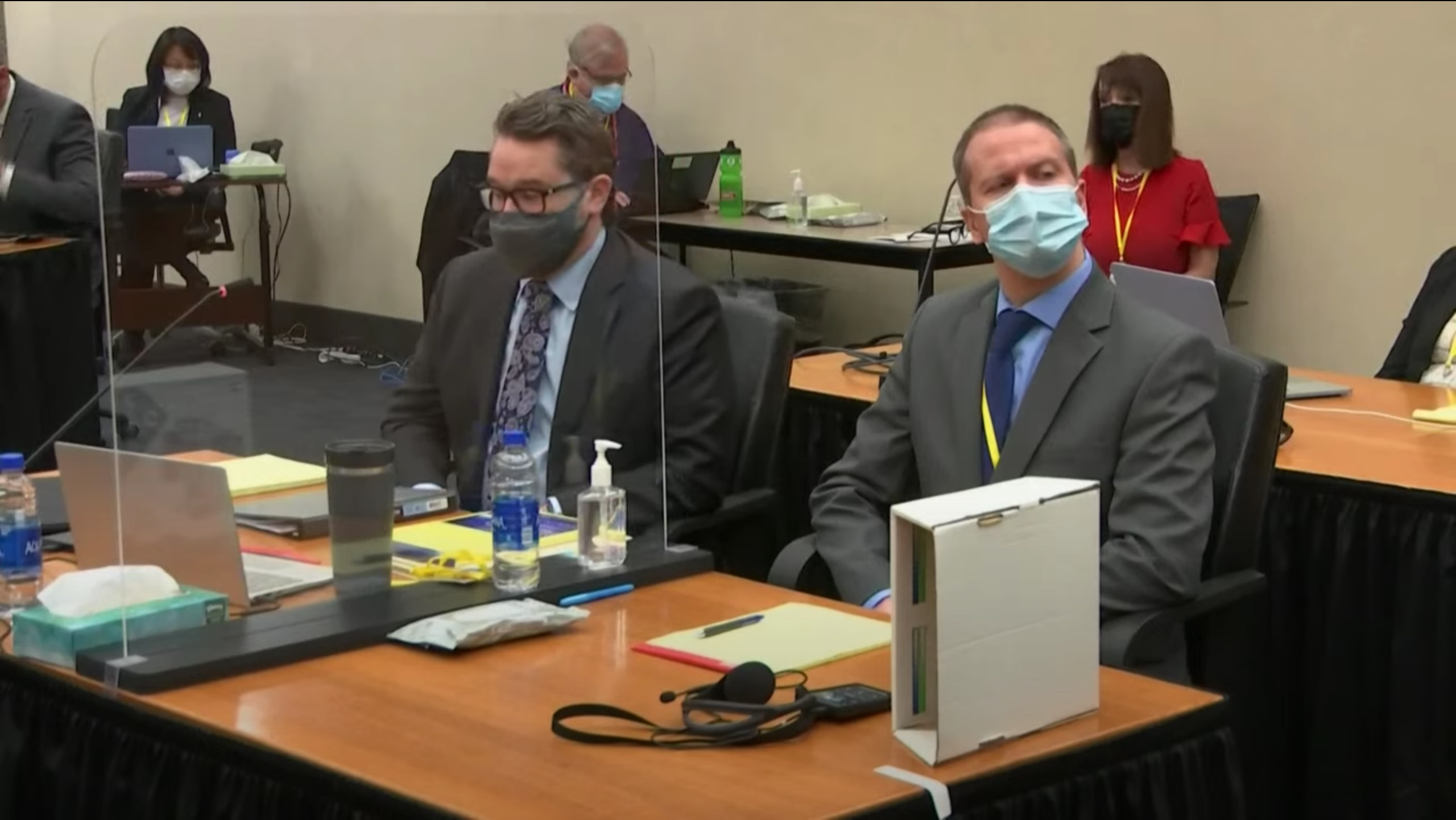 For more than nine minutes, Minneapolis police officer Derek Chauvin kneeled on George Floyd's neck and back. The incident was captured on a video and for more than half of the time, Floyd was unconscious or dead.
Article continues below advertisement
"When he was unconscious and breathless and when he did not have a pulse, there was a duty to provide care. To let up and get up," said Jerry Blackwell, a Minnesota state attorney.
Blackwell said Chauvin "betrayed the badge" on May 25, 2020, when he allegedly caused Floyd's death. The attorney made his comments on March 29 during opening statements of Chauvin's trial
Floyd's death drew national fervor and sparked protests and riots across the country. It also kickstarted a dialogue about race relations and police responsibility.
Article continues below advertisement
Chauvin and other Minneapolis officers were criminally charged in connection to Floyd's death. He is the first officer to have a trial in the case.
The trial is expected to last up to a month and is high-profile, drawing protestors and worldwide media coverage. FrontPageDetectives will have complete coverage of the proceedings.
Article continues below advertisement
However, defense attorney Eric Nelson laid out a different version of how Floyd died. He noted the case was about the total amount of evidence and not just what is seen in the video.
"The evidence is far greater than nine minutes and 29 seconds," Nelson said.
STATE'S CASE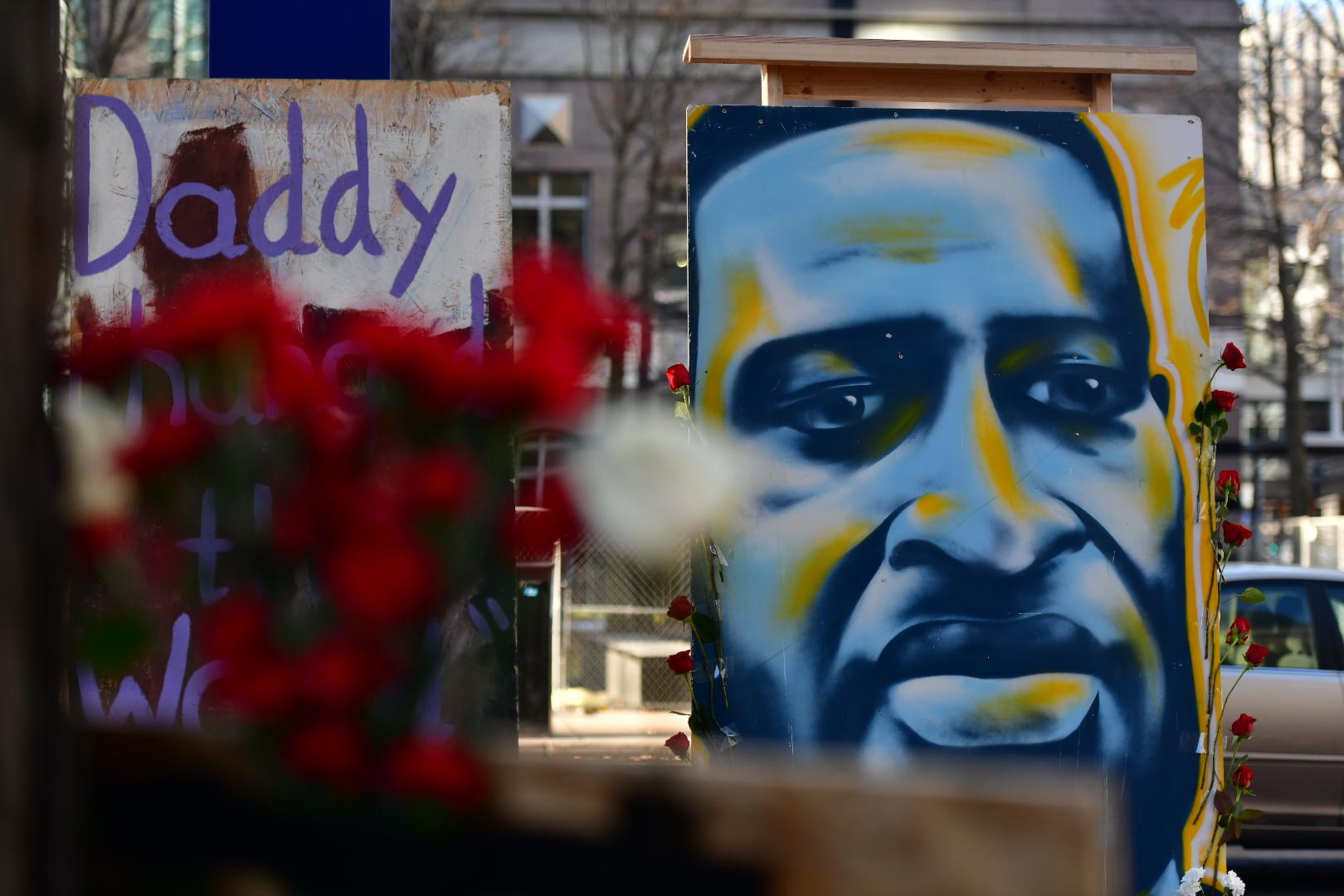 Blackwell said police stopped Floyd after using a counterfeit $20 bill at a grocery store. Floyd did not know the bill was fake and the arrest was over a misdemeanor, the prosecutor noted.
Chauvin knelt on Floyd's neck and back for more than nine minutes, Blackwell said, and Blackwell described it as "excessive force."
Article continues below advertisement
There are videos of the arrest and Blackwell told the jury they would hear on it how Floyd cried out for his mother, asked others to tell his kids that he loves him and commented that he was going to die. Floyd also said several times he couldn't breathe.
"You will hear him cry out in pain," Blackwell said.
After 5 minutes, Floyd was unconscious and did not have a pulse, still Chauvin did not let up, Blackwell said.
Article continues below advertisement
He continued to kneel on Floyd's neck as witnesses noted that Floyd was not moving or breathing. The video was a featured part of the first day of testimony. When paramedics arrived to check on Floyd's condition, Chauvin continued to kneel, Blackwell said.
"It wasn't until they want to move the lifeless body of George Floyd onto the gurney that Mr. Chauvin gets up and lets up," Blackwell said.
Article continues below advertisement
The jury would also hear from witnesses and officers who described the excessive force, Blackwell said. Minneapolis police procedure calls for the use of force that is reasonable and evaluated from moment to moment. Officers who have a suspect in custody also have a responsibility to make sure the person is OK.
"In your custody, is in your care," Blackwell said.
Several officers are set to testify about use-of-force training and one will speak about how kneeling on the neck is not in the procedures, Blackwell said. If an officer puts pressure in certain spots, it is considered deadly force and they are trained not to do that, the attorney added.
Article continues below advertisement
Minneapolis police officers take an oath when sworn to service, Blackwell said. They promise they will enforce the law courteously and appropriately. Officers also recognize their badge is a symbol of the public's trust.
But, Blackwell stressed the case is not about all cops, procedures and split-second decisions. Instead, it was about only Chauvin's actions.
"This case is not about all police or all policing," Blackwell said.
Article continues below advertisement
DEFENSE'S CASE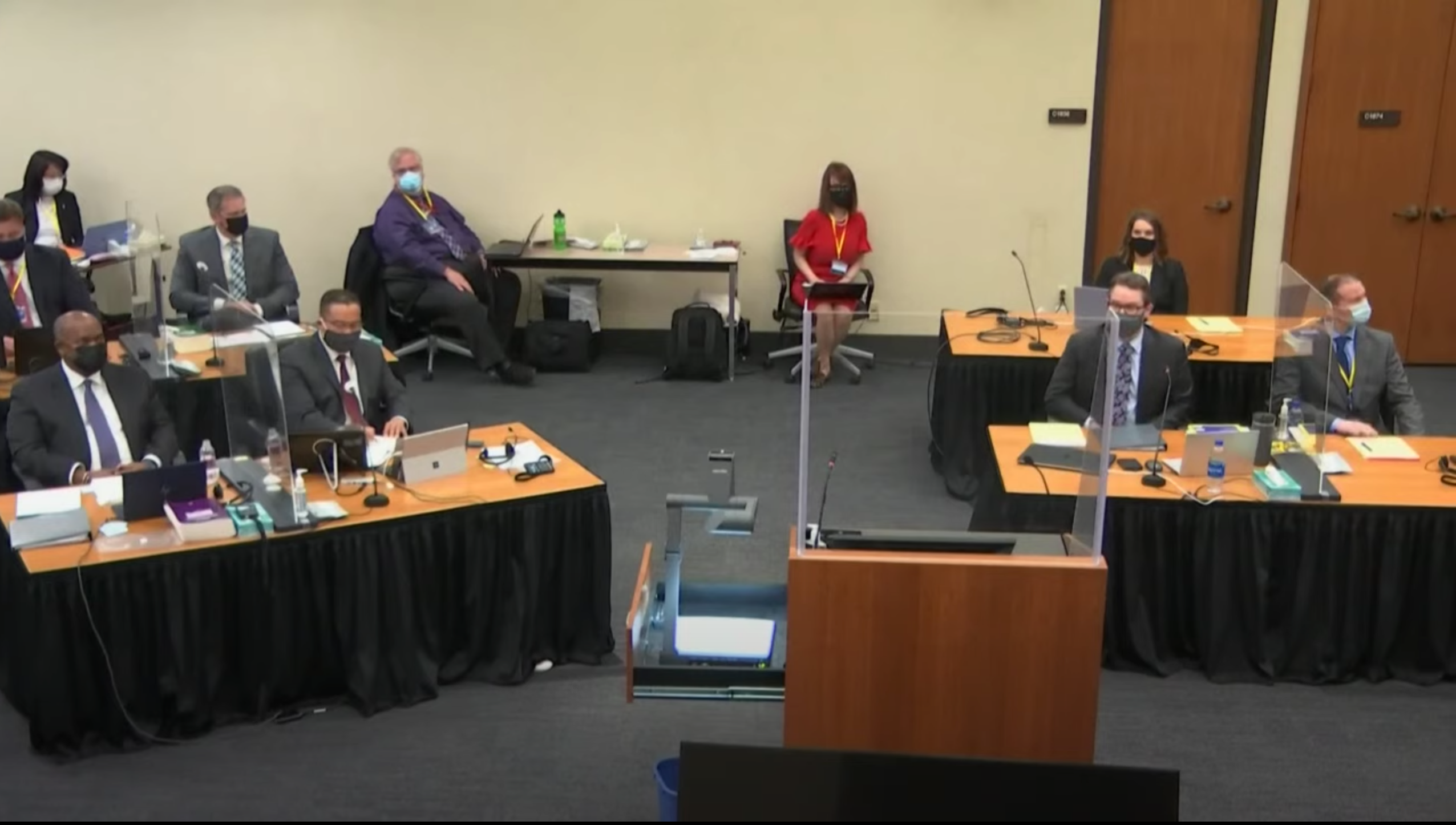 Nelson told the jury the case is about all the evidence and not just what happened in the 9 minutes seen on video. He said more than 50 officials in Minnesota investigated the incidents, as did more than 25 federal investigators.
Nelson said there is no political or social cause that is part of the trial.
On the date of Floyd's death, Floyd went into the store with a friend. While inside, the owners noticed that he was acting strange and called the police. Floyd and the group then went out to a car, where people saw him take what they thought were prescription pills, Nelson said.
It turned out the pills were a mixture of fentanyl and methamphetamine. The people in the car couldn't keep Floyd awake, despite their efforts.
Article continues below advertisement
Two officers arrived at the car and tried to speak to Floyd. The situation escalated and they went to arrest him. The officers struggled and that is when Chauvin arrived at the scene, Nelson said.
The jury will see the body cameras from the officers involved and hear all comments made by Floyd and the officers, Nelson said.
Article continues below advertisement
Chauvin asked the other officers if Floyd was under arrest, and they said he was. It was then Chauvin tried to help, Nelson said.
"You will see three Minneapolis police officers could not overcome the strength of Mr. Floyd," Nelson said.
Floyd struggled so much that officers considered to "hog-tie" technique to restrain him, Nelson said. Chauvin placed his knees on Floyd's arms, and it was something he was trained to do during his 19 years on the force.
Article continues below advertisement
Nelson also noted Floyd had a compromised heart, which was analyzed after his death.
When the jury hears all the evidence, only one conclusion can be reached, Nelson said.
"When you review the actual evidence and hear the law and apply reason and common sense that is to find Mr. Chauvin not guilty," Nelson said.
Article continues below advertisement
WITNESSES CALLED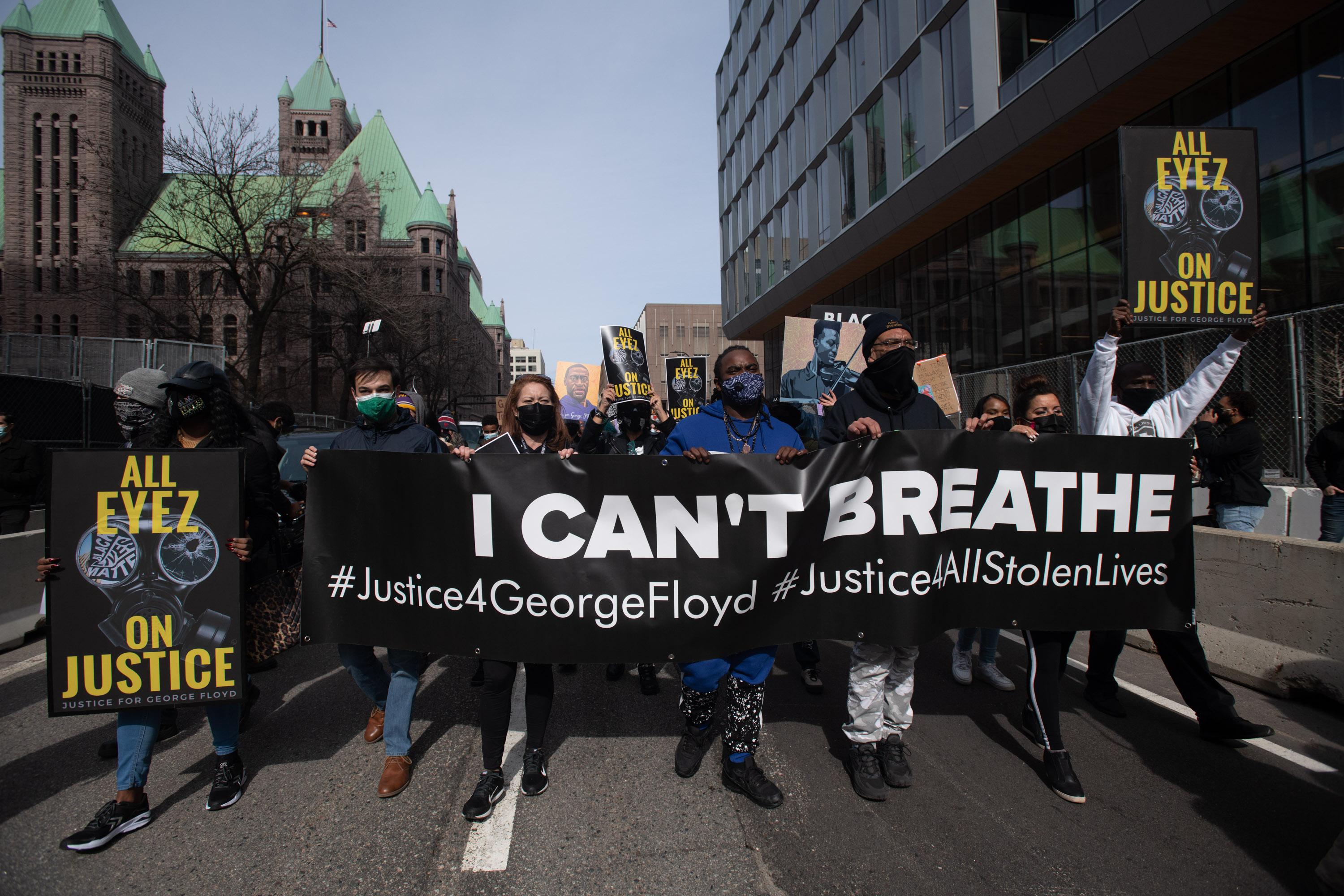 The state started to call its first witnesses to support its case on Monday, including Jena Scurry, who dispatched the original 911 call to the grocery store. It was during the call she reported Floyd might be under the influence.
But, her testimony took a turn when she spoke of a video shot from a nearby utility pole. The city has cameras in some areas, and Scurry was able to watch the incident in real-time from her dispatching station. The video recording was played for the jury during her testimony.
Article continues below advertisement
At one point, she contacted a sergeant, because as she said, she had a gut feeling that something wasn't right. She added that the feeling might have been that officers needed help.
"I don't know if they have used for or not, they got him out of the back of the squad and all of 'em have said on this man," Scurry said in a call to the supervisor.
During cross-examination, Scurry admitted she is not a police officer and has no training on use-of-force procedures. She also said she could not hear the audio on what the police or Floyd said during the incident.
Scurry said she saw the car rocking back and forth as officers pulled Floyd from a police SUV. The video showed the vehicle moving back and forth in what appeared to be a struggle between officers and Floyd.
After pulling him out, officers then were on top of Floyd, though his body was obscured by the camera's angle.
Become a Front Page Detective
Sign up to receive breaking
Front Page Detectives
news and exclusive investigations.
More Stories