Witness recount George Floyd's death as they testify on Day 2 of police officer's trial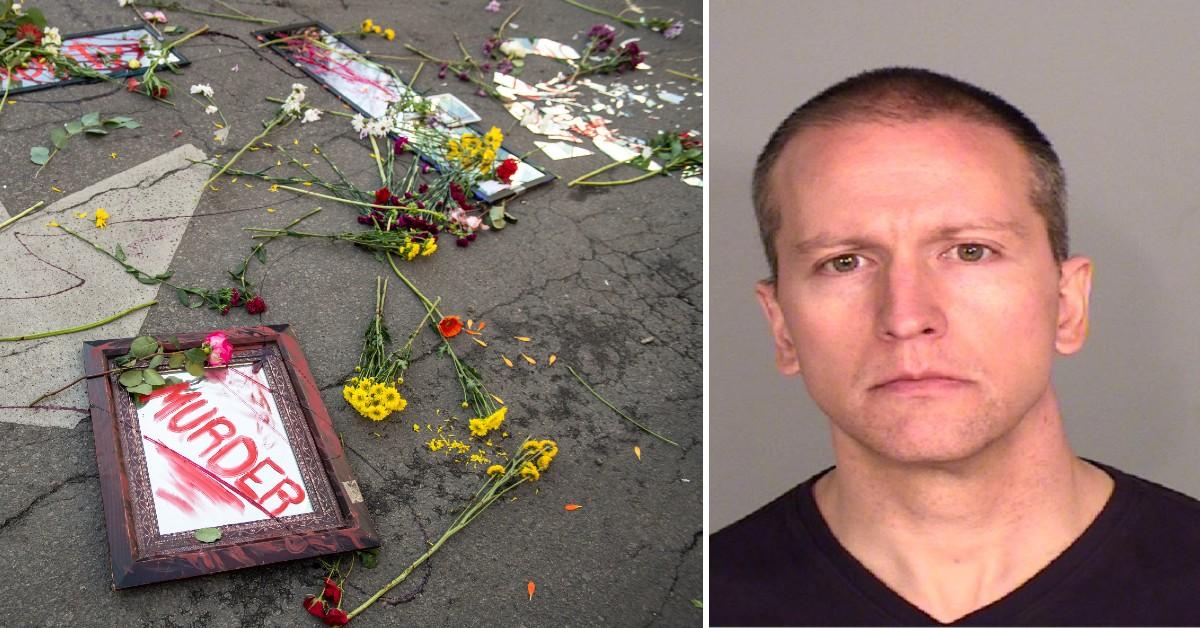 Anger, sadness, fear and confusion were some emotions witnesses to George Floyd's death in May 2020 said they experienced watching the event unfold and in the months after.
Article continues below advertisement
"I stay up at night apologizing to George Floyd for not doing more," one witness said, fighting through tears.
Several people who were feet away as Derek Chauvin had his knee on George Floyd's neck testified on Tuesday during the second day of trial. Chauvin — and other police officers — were charged after Floyd's death during an arrest.
Article continues below advertisement
Chauvin faces counts of second- and third-degree murder as well as third-degree manslaughter in connection to the case. His trial is being held in Minneapolis, Minnesota.
Floyd's death sparked outrage across the nation and spurred protests and conversations about police officer's relationship with the communities they serve.
Prosecutors painted a case of Chauvin using excess force and betraying his oath. The state has shown videos that show Chauvin on top of Floyd for more than nine minutes, and more than half of the time Floyd is unconscious.
However, the defense says there is more evidence than the videos and Chauvin was only doing as he was trained.
Article continues below advertisement
Donald Williams was one witness near the grocery store where Floyd was arrested. Police were called after Floyd used a counterfeit $20 bill at the store. Officers took Floyd to the ground during the arrest with Chauvin and the other officers on top.
Williams described how he walked upon the scene and other people started to gather. He provided testimony on both Monday and Tuesday as technical difficulties interrupted his time on the witness stand.
Williams wrestled in high school and is trained in mixed martial arts. He talked about how he saw Chauvin put a chokehold with his knee on Floyd.
Article continues below advertisement
When Williams walked on the scene, he could see Floyd's head sticking out from the side of the car and Chauvin was on top. Floyd was saying he was sorry and wanted his mom, Williams said. He added there was blood coming out of his nose.
Floyd's eyes rolled back in his head, Williams recalled.
"He was going into distress because of the knee and he vocalized it," Williams said.
Article continues below advertisement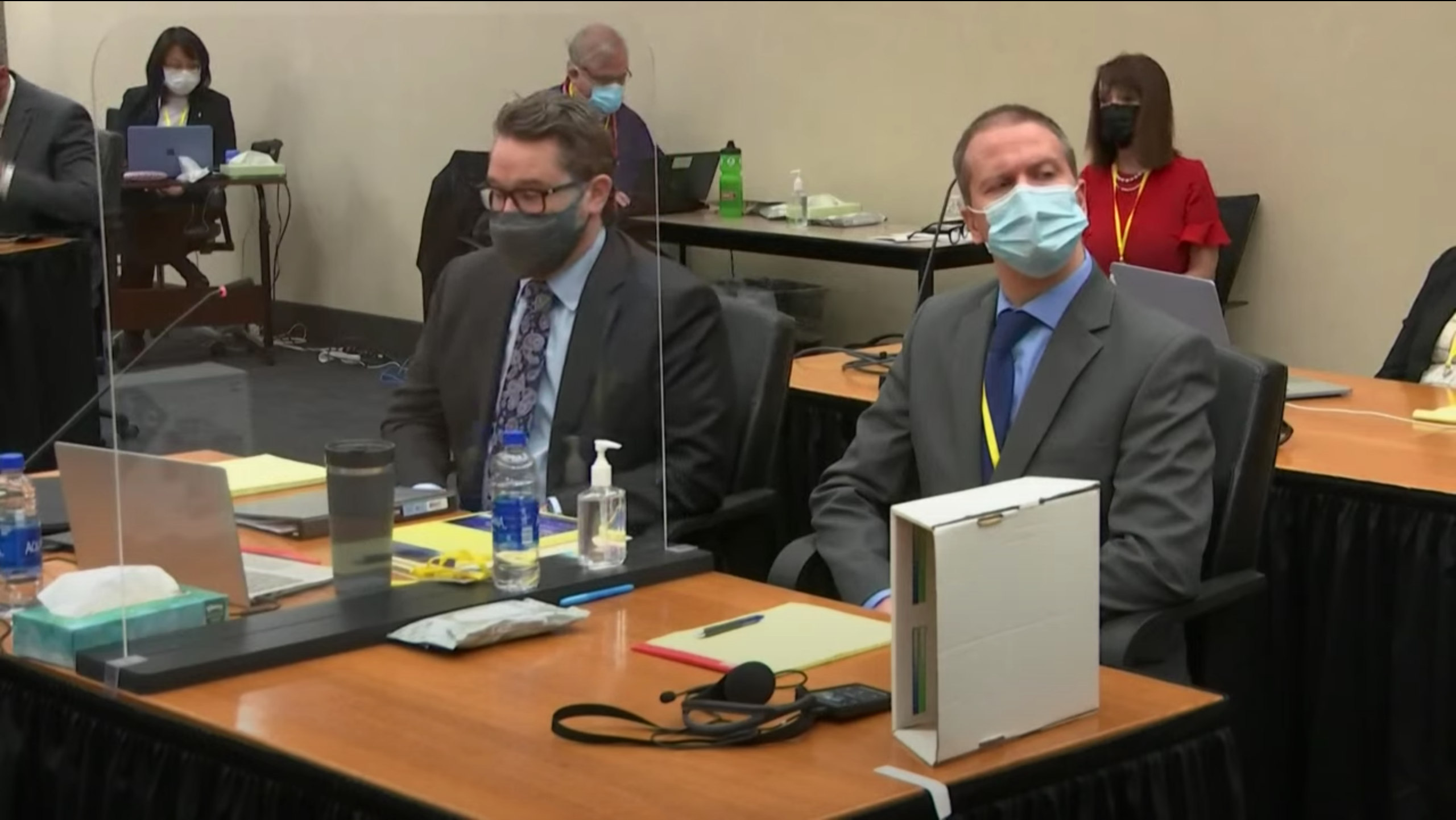 Williams pointed out several times the officer was choking Floyd and pleaded with the police to let Floyd get up. Williams said he was fearful for his safety and the crowd's during the incident.
Article continues below advertisement
After witnessing the incident, Williams called 911 and asked to speak to a supervisor. The audio was played in court and he referred to what he was watching as murder.
"I called the police on the police," Williams said. "I just felt like that was the right thing to do. I didn't know what else to do."
During cross-examination, the exchanges between Williams and defense attorney Eric Nelson grew heated. Frequently, Williams did not directly answer the defense's questions. Eventually, Williams admitted he did not see the start of the incident or hear any of the conversations between the officers.
Article continues below advertisement
Several other witnesses also took the stand on Tuesday, many of whom were juveniles when Floyd died. The court did not allow their names to be broadcast or video of them to be shown during the video stream of the proceedings inside the heavily-guarded courthouse.
One witness said she was gathered with others and what she was seeing didn't sit with her.
"It wasn't right, we all know it wasn't right," the witness said, though the judge told the jury to strike that comment from the record.
Article continues below advertisement
The witness said Chauvin's knee remained on Floyd's neck even after paramedics arrived at the store. She said she saw Floyd go unconscious and did not hear any discussion between the officers about providing care. The juvenile said she felt in danger when Chauvin took out his mace and threatened the crowd.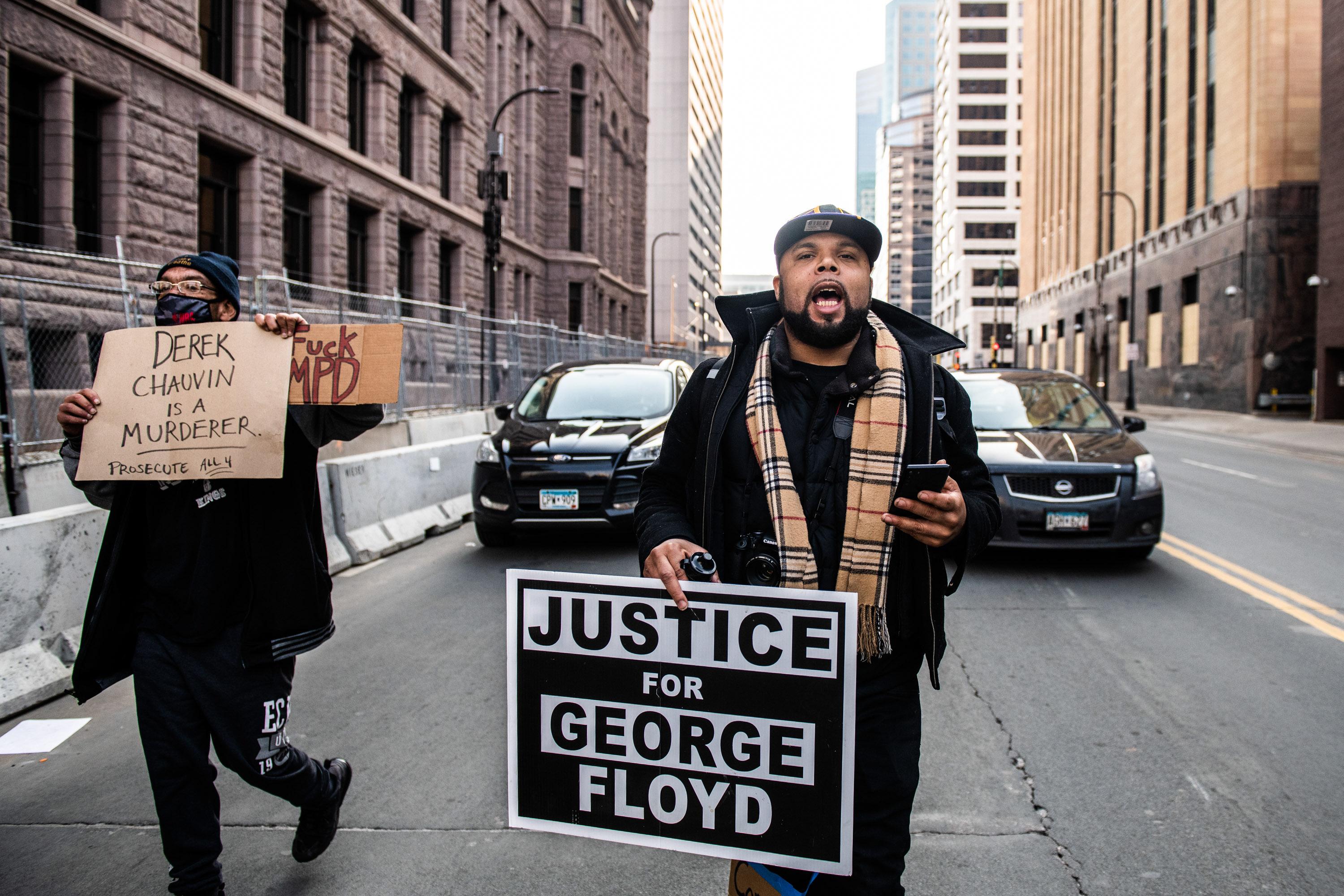 Article continues below advertisement
It was then prosecutors asked her about the past year and the witness started to break down. She said she wished she had done more to help the man at the center of the case.
"I stay up at night apologizing to George Floyd for not doing more," the witness said.
Another witness drove by the store as officers were on top of Floyd. She got off her car as she saw what was happening, though she wasn't quite sure what she was witnessing. She recorded the incident on her cell phone.
"I just knew he was hurting and it was just upsetting," that witness said.
Article continues below advertisement
She pleaded with the officers about why they were on top of Floyd. Though, she added none of her concerns were addressed and the other officers were very hostile.
"I asked, 'why are you guys still on top of him, he's not doing anything wrong," the witness remembered. "Why is he still handcuffed?"
Genevieve Hansen was an off-duty firefighter who drove by the scene on May 25, 2020. She said she yelled for the officers to let her help provide care, but they refused. She said she got angry and cursed because of their response.
"I was desperate to help…and I felt I wasn't getting any access," she said.
Become a Front Page Detective
Sign up to receive breaking
Front Page Detectives
news and exclusive investigations.
More Stories