Paramedics testify they thought George Floyd was dead when they arrived at his encounter with police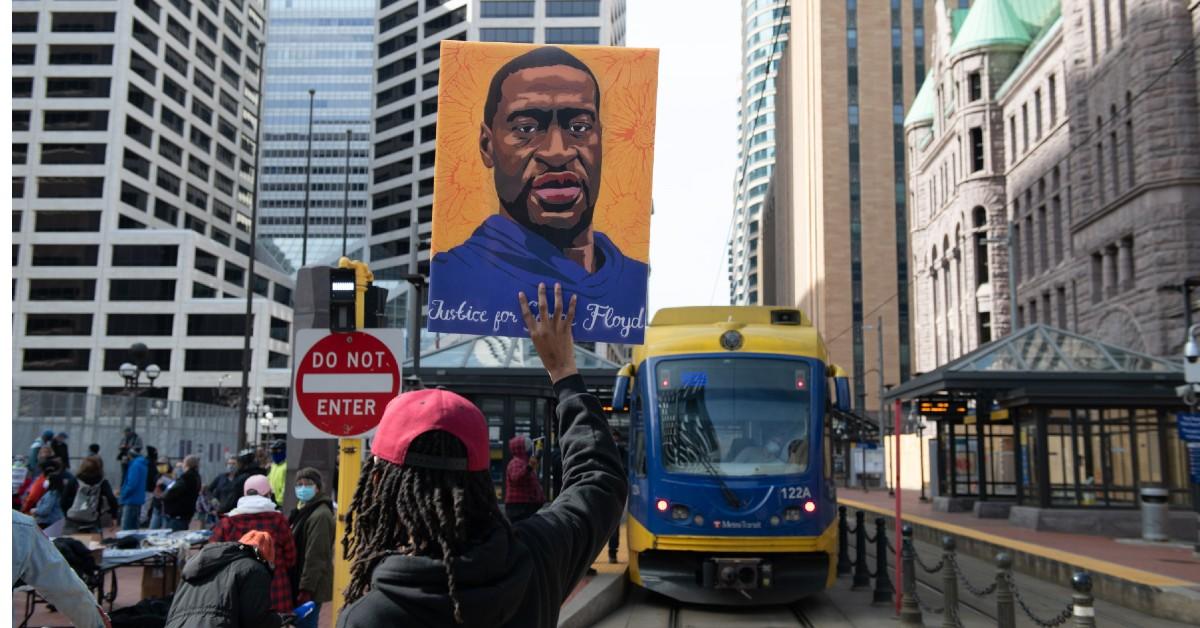 Paramedics had just taken George Floyd from the scene in front of a Minneapolis grocery store, partly to get away from the crowd, partly so they could focus and provide him lifesaving care.
Article continues below advertisement
But, it was too late. He wasn't breathing. He was in cardiac arrest. His heartbeat flatlined.
"It's not a good sign for resuscitation," said Seth Zachary Bravinder, a paramedic who tried to provide care to Floyd.
Bravinder was one of the people who testified on April 1 during Day 4 of the trial over George Floyd's death. Police officer Derek Chauvin faces charges of second- and third-degree murder, as well as second-degree manslaughter, in connection to Floyd's death.
Article continues below advertisement
On May 25, 2020, officers responded to CUP Foods for a report of forgery. Floyd had tried to use a counterfeit $20 bill inside the store and employees said he appeared under the influence.
Officers spoke to Floyd, who resisted their efforts. They eventually took him out of one car and put him on the sidewalk by the store. They then tried to load him into a police cruiser, but Floyd said he was claustrophobic and couldn't breathe as they forced him into the SUV.
Article continues below advertisement
The entire exchange was captured on body cameras worn by the officers involved in the incident.
Officers then took Floyd to the ground, where Chauvin kept his knee on Floyd's neck as two other officers restrained him. A fourth officer kept the growing crowd at bay. A nine-minute video showed the officers on top of Floyd. During the final five minutes of the video, the suspect was unconscious, but officers continued to restrain him.
The crowd pleaded with the officers to check Floyd's pulse and to get up, but they ignored the requests. It wasn't until paramedics arrived that officers got off Floyd.
Article continues below advertisement
All of the officers involved were criminally charged, though Chauvin is the first to head to trial. Prosecutors say he used excessive force, but the defense contends he was just doing as he was trained and that a lethal amount of drugs in Floyd's system led to his death.
Bravinder said the ambulance initially responded at a normal pace but then was told to hurry up and arrive as quickly as possible. They weren't told why, and when they got to the scene, he saw multiple officers on top of Floyd.
Article continues below advertisement
"I assumed there was potentially some struggle still because they were still on top of him," he said. "I didn't see any breathing or movement or anything like that."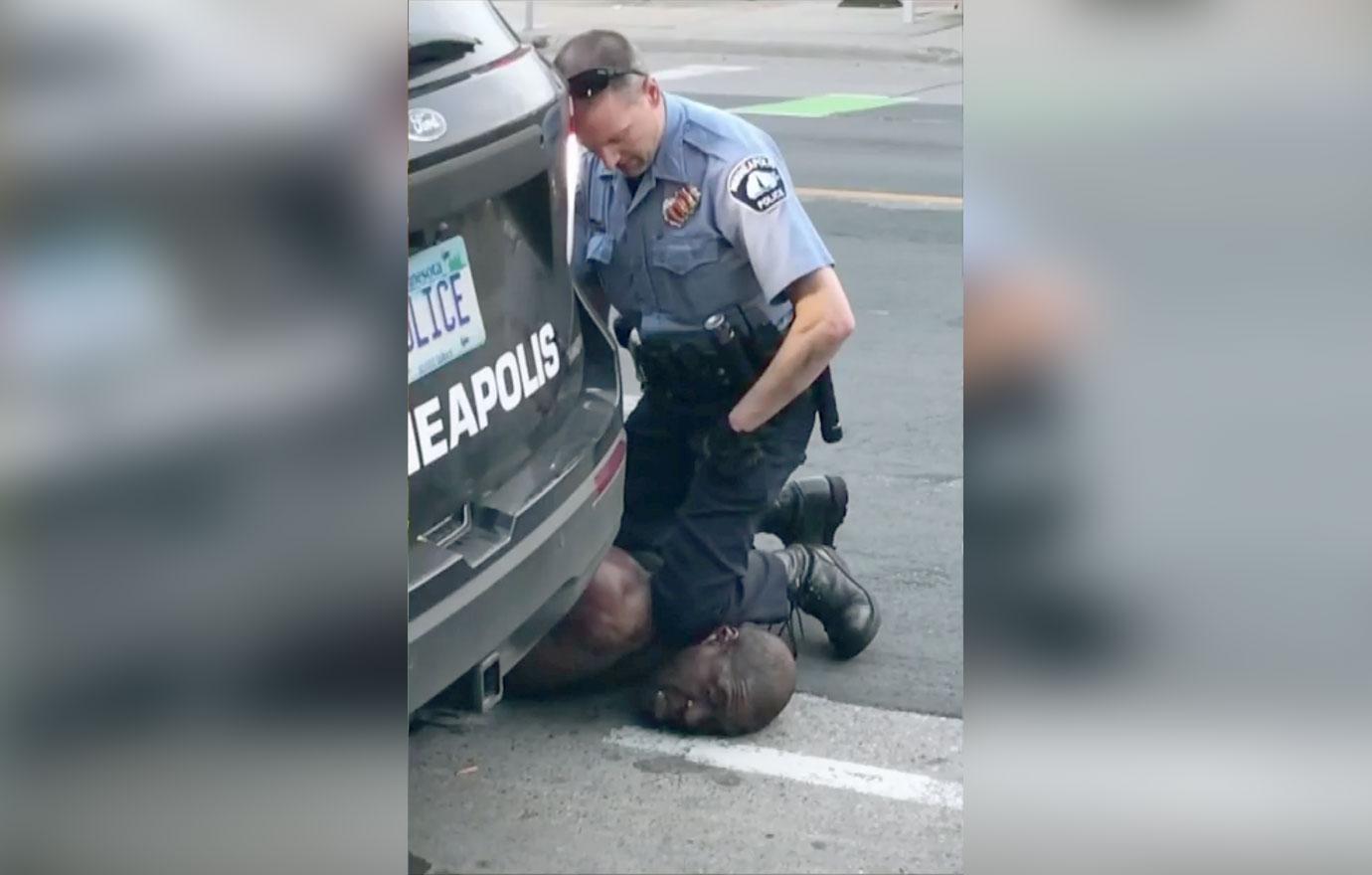 Article continues below advertisement
His partner, Derek Smith, went to check on Floyd's pulse and his pupils. The coworker then returned to Bravinder.
"I asked if he was in cardiac arrest and he said, 'I think so," Bravinder recalled.
Smith also testified and said when he arrived on the scene, he saw the motionless Floyd.
"In lay terms, I thought he was dead," Smith said.
Article continues below advertisement
The paramedics decided to put Floyd in the ambulance to give him care. Bravinder said they did it for a couple of reasons. One was because that is where the medical equipment was located. There was also a growing crowd and the paramedic said they had to focus on the patient.
They drove a short distance away where they tried to provide care, but Floyd was already in serious distress, Bravinder said.
Article continues below advertisement
FLOYD'S GIRLFRIEND TESTIFIES
Floyd's girlfriend, Courtney Ross, also testified on April 1. She broke down in tears as she talked about how they met. Floyd worked security at a Salvation Army in 2017, and she took her kids in for help.
Floyd asked about the children's father and the woman noted they were not in a relationship. That is when Floyd asked for her number, and she said they had their first kiss in the lobby.
"We were very close," she said.
Article continues below advertisement
Ross described her boyfriend as someone she saw every day and they loved to go to restaurants. Floyd was a bigger man and it took a lot of energy to keep him going, she added.
"Went out to eat a lot because Floyd loved to eat a lot," she said with a laugh.
She also described the couple's on-and-off drug use. The two used opioids and Ross described herself as an addict who faces struggles daily. In March 2020, Floyd started using and there was one time she drove him to the hospital after he overdosed.
"I noticed there was some kind of foam building in the corner of his mouth," Ross said.
Article continues below advertisement
Defense attorney Eric Nelson pushed her on their addiction as he laid out the implication that Floyd was a frequent drug user.
Ross also said that Floyd called her "momma" and sobbed as she recounted the nickname. "Momma" was one of the phrases Floyd uttered several times as he died while under the officer's restraints.
Article continues below advertisement
Sgt. David Pleoger was the final person to take the witness stand on Day 4 and he talked about getting the call about the incident. He said he went to the hospital to find out Floyd's condition and a nurse told him that he was doing poorly.
A short time later, a nurse told Pleoger that Floyd died.
The department started the investigation into the incident and Pleoger said he reviewed the body camera footage.
He said officers could have lifted their restrain on Floyd when he was on the ground and no longer a threat.
Become a Front Page Detective
Sign up to receive breaking
Front Page Detectives
news and exclusive investigations.
More Stories