Georgette Bauerdorf: The unsolved murder of a L.A. socialite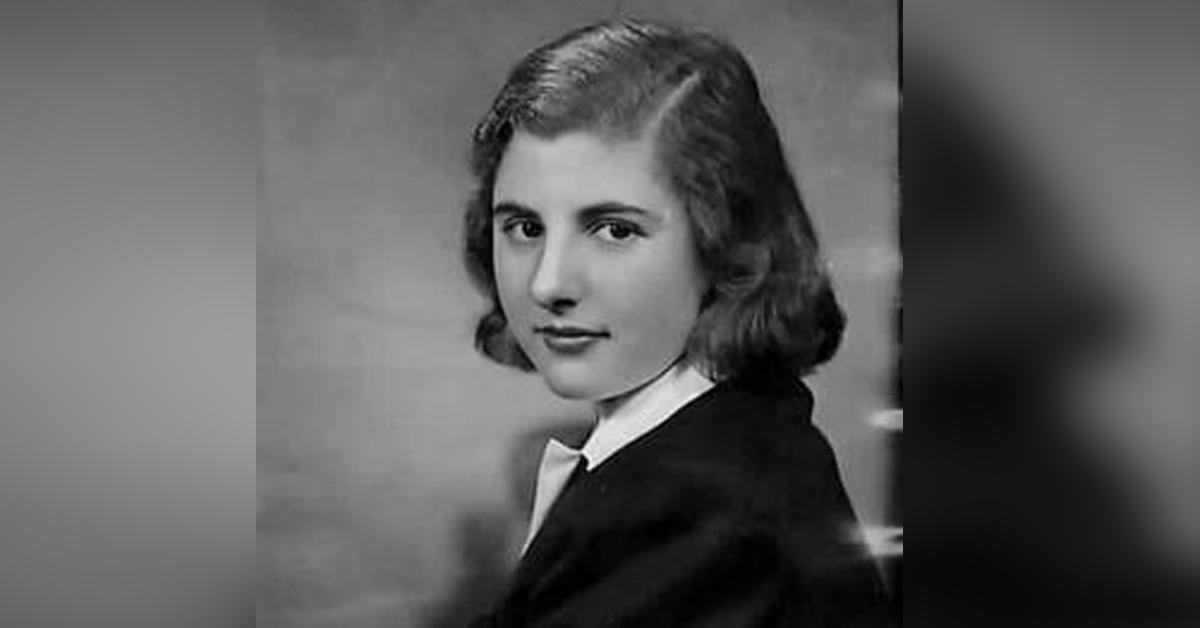 Los Angeles is a city of contrasts. From the glitz and glamour of Hollywood and Bel Air to the destitution of Skid Row, perhaps no city in America is more divided by the power of wealth.
Article continues below advertisement
These divisions have long held the fascination of many, with the City of Angels being the center of the film noir genre. From movie starlets and socialites to pimps and prostitutes, L.A. was rich in character and dangerous for anyone making the wrong choice or even the wrong turning. Tales of corrupt cops, brutal gangsters and all manner of secret vice and debauchery were indeed not without foundation.
These social problems were rarely known beyond the city during Hollywood's golden age, with newsreels and magazines focusing instead on the lives and loves of Tinseltown's finest. From Humphrey Bogart and Lauren Bacall to Cary Grant and Ingrid Bergman, few would have anticipated the poverty, criminality, and millions of broken servicemen filling L.A. both during and after the Second World War.
One such person was Georgette Bauerdorf.
Article continues below advertisement
In New York, on May 6, 1924, Bauerdorf was born to wealth and privilege, being the daughter of an oil tycoon, George Bauerdorf. She was raised with all the manners and education expected of the wealthy, attending a convent school alongside her sister. However, tragedy would strike the family in 1935 when her mother, Constance, died.
Deciding to move to Los Angeles, the entire family moved west, and like so many girls of the age, Georgette soon began to dream of movie stardom. While many merely dream of Hollywood's bright lights, Georgette was actually determined to make a name for herself. She moved to Hollywood and lived in her own apartment at the lavish Spanish-style El Palacio Apartments on Fountain Avenue. The apartments would one day be home to Marilyn Monroe.
Article continues below advertisement
Meanwhile, to support herself independently, she took a job at the Los Angeles Times for a few weeks and, more permanently, the Hollywood Canteen, where she worked every Wednesday.
During the early years of American involvement in the war, Georgette lived with her sister Constance, named for her mother. The two were seemingly close, and Constance also worked as a hostess, being employed at the Pickford during events hosted by Mary Pickford and Charles "Buddy" Rogers.
In 1943, Constance became engaged to an aviation cadet by the name of John Francis Dillon Jr. He was killed in action in April of 1944, and a heartbroken Constance would ditch Los Angeles for New York alongside the rest of the family in August, leaving Georgette alone in the city.
Article continues below advertisement
The Hollywood Canteen on Cahuenga Boulevard was one of the most well-known nightspots in the city, founded by John Garfield, Bette Davis and Jules C. Stein, President of the Music Corporation of America. During the war years, the club operated as a place offering food, dancing and entertainment to servicemen, often before their posting overseas.
Movie stars volunteered to act as waiters and waitresses at the club or to cook and clean, offering morale boosts to the troops. As well as Davis, the likes of Marlene Dietrich and Betty Grable worked shifts there. While a cynic might suggest that Georgette's interest in working at the club was as much for making contacts as it was altruistic, she was also noted for her genuine generosity and kindness to servicemen during her time there. She was one of around a hundred hostesses at the club. The Hollywood Canteen served approximately 3 million servicemen during its lifetime, including many from allied countries.
Article continues below advertisement
Attractive and with both money and a prominent family behind her, Georgette's chances of Hollywood advancement were high. She enjoyed the nightlife, being courted by many men, and making herself a notable face about town.
However, she retained her respectability and, despite having many suitors and going on dates, seemingly had a favorite in Pvt. Jerome M. Brown. She met Brown in June of 1944 during her work at the Hollywood Canteen, and he had left for El Paso, Texas, soon afterward, where he was an antiaircraft artillery trainee. The two had exchanged letters, and Georgette told a friend, June Ziegler, she was about to go and meet Brown in El Paso, the trip otherwise being a secret.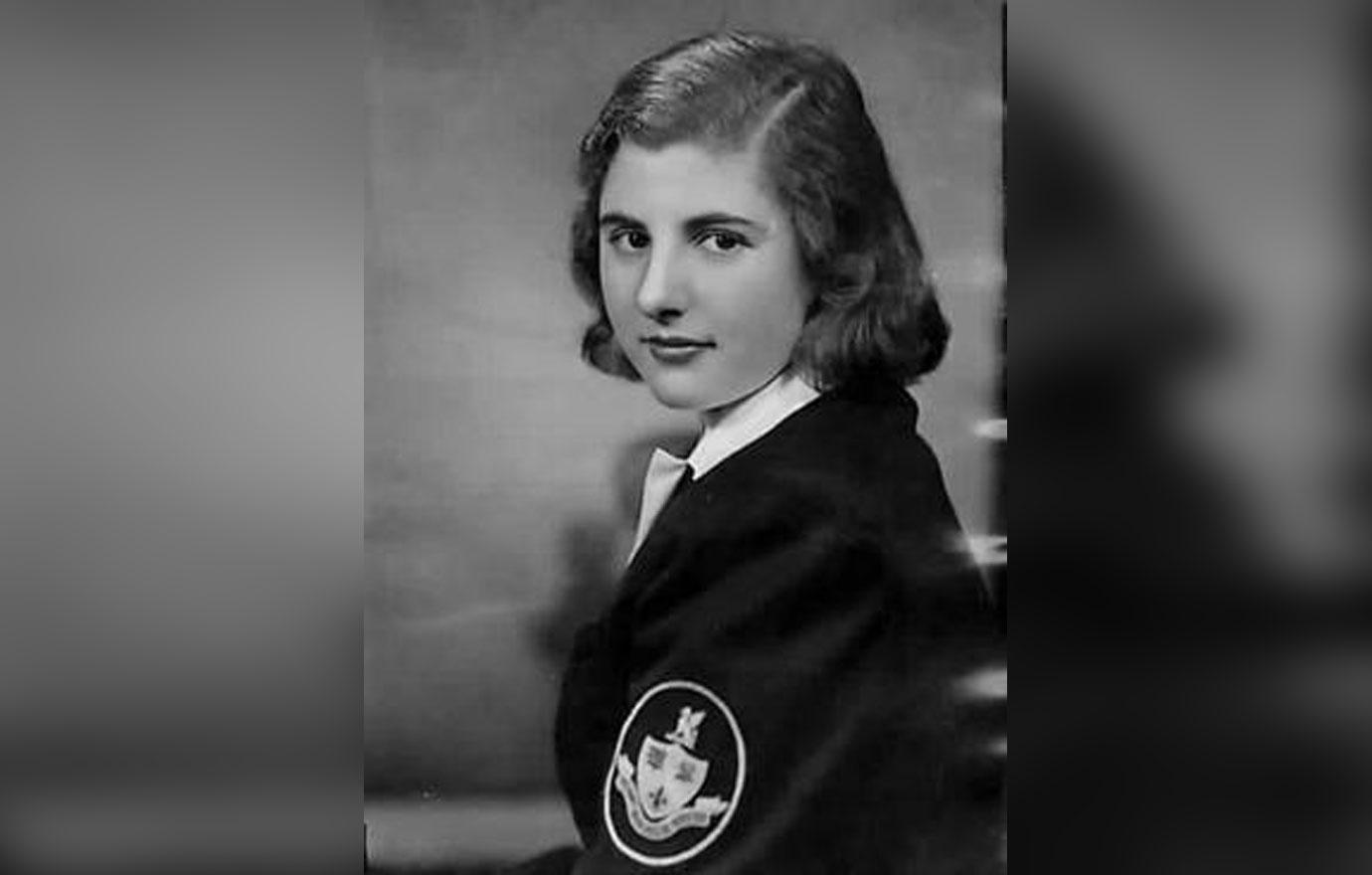 Article continues below advertisement
FOUND DEAD
Oct. 11, 1944, seemed perfectly normal. Georgette had spent much of the day with her father's secretary, Rose Gilbert, with whom she'd remained friendly after her family's departure back east. The two had enjoyed a girls' day out and had gone both shopping and to a beauty parlor, also having lunch together.
During the day, Georgette cashed a check for $175 and used part of the money to buy her airline ticket for El Paso. Curiously, Gilbert said Georgette asked to spend the night at her apartment during their day together, and later that evening at the Canteen, Georgette hadn't seemed herself.
Article continues below advertisement
Ziegler would later recant how her friend had seemed nervous and anxious the whole night, at one point finding her knitting in her car outside. The pair talked in the car for 30 minutes, with Ziegler believing she was simply worried about her impending trip to Texas. Georgette asked her friend to stay with her that evening. Despite her worries, Georgette had danced and entertained the soldiers as usual, including one incredibly attentive soldier who kept cutting-in on her dances. Despite her requests to both Gilbert and Ziegler, Georgette was said to have been in good spirits and left the establishment sometime just before 11:30 p.m. Friends said she was in a hurry to leave as she was expecting a phone call from Brown.
Around 11:10 a.m. the following morning, Fred Atwood and his wife Lulu, who acted as a maid and janitor, found the front door to Georgette's apartment unlocked. Entering, they would discover Georgette's body lying face-down in the overflowed bathtub. Half-naked, she was raped and strangled, her body showing bruises where she'd put up an intense fight.
Article continues below advertisement
Investigating the scene, Los Angeles police found the automatic nightlight outside the apartment was unscrewed ever so slightly so that it wouldn't turn on. The culprit would have needed to either be exceptionally tall or have used a chair to reach the bulb, showing evident premeditation of the crime if it was linked. Fingerprints were obtained. Finding an empty string bean can and melon rind in the kitchen bin, they believed she'd eaten a snack before heading to her bedroom, where she put on her pajamas, being found in the top half.
On the bedroom floor, police found two ashtrays with numerous smoked cigarette butts. None of the butts showed traces of the lipstick that Georgette had been wearing when she was found dead. While $100 was missing from her purse, there were valuables left throughout the apartment, and robbery was ruled out, likely making the sexual assault the objective. Also stolen from the property was the Oldsmobile 1936 Coupe she drove, and officially belonging to her sister. The car was soon located around 10 miles away on East 25th Street, where it had run out of gas. The fender was dented, possibly after a collision with another vehicle, and a witness close-by reported having seen a tall man with a limp running from the scene.
Article continues below advertisement
Taking the body for an autopsy, the level of struggle that Georgette put up against her killer soon became apparent. The knuckles of her right hand were smashed and bruised from hitting back at her assailant, and he would likely have shown significant injuries himself. Georgette, meanwhile, had substantial bruising to her head and abdomen alongside other scrapes and wounds.
Her right thigh showed the bruised imprint of a hand that was so vicious the fingernails had pierced the skin, the mark suggesting the assailant had been large and powerful. The stomach contents confirmed that she had eaten the string beans and showed evidence of a more extensive meal, evidence for which was not found in the apartment. The coroner concluded that death had been caused by a length of bandage stuffed down her throat.
The Los Angeles County Sheriff's Department began to reconstruct the last hours of Georgette's life, with a witness statement from a neighbor saying that they had heard screaming in the early hours of the morning around 2:30 a.m. The witness claimed to have heard a shout of: "Stop! Stop! You're killing me!" Before going back to sleep.
Article continues below advertisement
The janitor and maid who found the body stated they had heard the sound of high-heeled footsteps clearly from the apartment and then a loud crashing noise. Yet, they couldn't say for sure if there had been another person with her in the apartment. Both statements were intriguing as the El Palacio Apartments were particularly noted in advertising to have soundproof walls and floors. Others in the building, including those next door, said they heard nothing at all.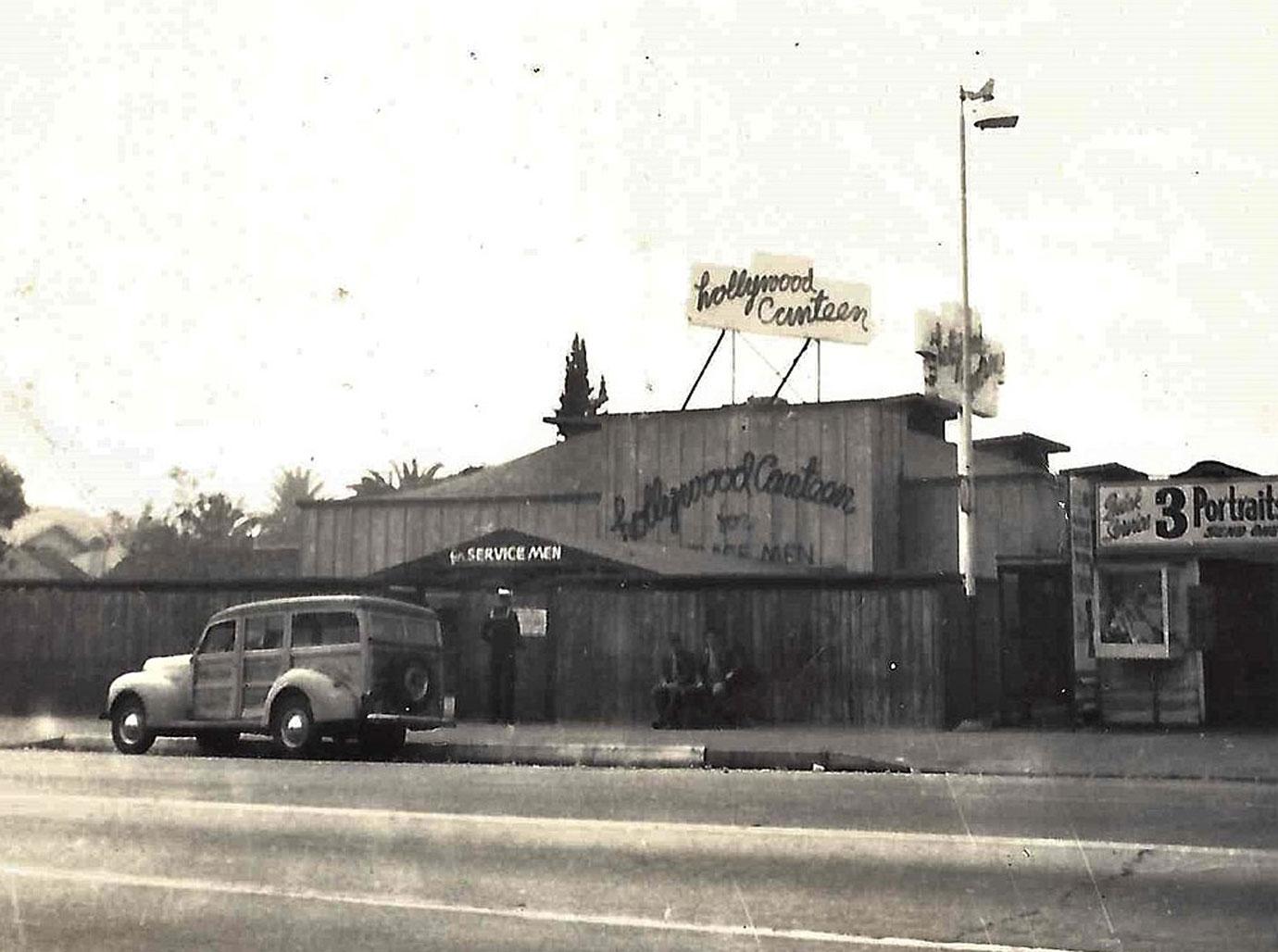 Article continues below advertisement
A point of contention was whether the killer waited in the apartment, if Georgette brought the killer in, or whether he woke her ringing the doorbell. While investigators theorized that somebody entered the apartment before she returned home and lain in wait, this might be countered by the scream at 2:30 a.m.
It seems unlikely that the killer could have remained hidden for such a length of time, nor had the patience to wait to carry out his crime once the victim was locked inside the apartment. The other possibility was that the killer rang the doorbell and woken Georgette after she'd retired to bed. This was also unlikely as she had been attired in pajamas at the time. Establishing the truth is essential as if the killer had lain in wait, he already knew the victim's address; otherwise, he could have simply followed her home from the Hollywood Canteen. If neither were likely, then she might have brought the killer into her own home.
Article continues below advertisement
FINDING SUSPECTS
Searching for suspects, police began trawling through Georgette's papers and a date book found in her bedroom. Checking through the names listed, the Sheriff's Department liaised with the military to eliminate those named from their inquiries. One soldier, in particular, was of interest to investigators, Cpl. Cosmo Volpe.
Volpe was infatuated with Georgette and was the man who had cut in on dances during her last night at the Hollywood Canteen. Described as "swarthy" by witnesses, a "professional hepcat" by the media, and a "husky, dark-haired GI" by the police, Cosmo soon turned himself in to police. He was eliminated from the investigation when it was revealed that he left the Canteen at 10 p.m. and hitchhiked back to his barracks with a friend, Driscoll. The duo checked themselves out around 11:30 p.m., likely before Georgette even left the Hollywood Canteen.
Article continues below advertisement
Meanwhile, Ziegler stated that Georgette had been dating a serviceman known for his size, standing a full 6-feet4-inches tall. The mystery soldier had also been infatuated with the victim, but the feeling wasn't mutual, and she broke off any interest. He was a good friend of a soldier repeatedly mentioned in Georgette's little black book.
In the days immediately after the killing, a letter was received from another serviceman, Sgt. Gordon Aadland. In the letter, Aadland claimed he had been given a lift by a woman who he believed was Georgette Bauerdorf on the evening of Oct. 11, which would have made him the last person to see her alive. The pickup happened on Sunset Boulevard around 11:30 p.m., not long after she had left work. The victim picking up strangers and giving them lifts was not unusual, with Georgette being naturally generous. He described the woman who matched Georgette's appearance as nervous, yet after the killing, he would downplay this part of his original testimony.
Article continues below advertisement
He added she spoke of a boyfriend in Texas and expected a telephone call that same evening. Interestingly, Aadland also claimed that after she dropped him off, she'd driven toward the Hollywood Hills and San Fernando Valley, not in the direction of her apartment. This would seemingly confirm the belief that the victim had eaten a large meal somewhere else before she returned home.
The theory that Georgette could have brought a man back with her was disputed. Gilbert claimed that Georgette never entertained male friends alone and would only ask them inside briefly, considering anything else to be improper. However, while there was no suggestion of the victim ever engaged in sexual liaisons with the men, this was likely simply a falsehood and something she told Gilbert so her father wouldn't be concerned.
The claim from Gilbert is disproven by other accounts and actual evidence from the scene. Letters that she had kept from servicemen thanked her for her hospitality. Many servicemen told of how she would often let them stay in her living room if they had nowhere else to go. She was happy to take them out on dates at her expense, including picking up bar tabs or treating servicemen to meals and nights out at clubs, unusual for the time when a gentleman was expected to pay his way. She apparently had given out several extra keys to her apartment, which widely opened the field of suspects.
Article continues below advertisement
Like so many murders during this era in Los Angeles, the Sheriff's Department soon ran out of leads despite questioning hundreds and dismissing several suspects, including the usual range of false confessors.
Over the years, some have attempted to link the murder of Georgette to that of Elizabeth Short, the infamous Black Dahlia who would be killed in Los Angeles two-and-a-half years later in January 1947. Both young, attractive, and brunette, the pair were in the same line of work, with Short being a waitress; however, this is where the similarity ends.
Article continues below advertisement
The majority of the claims of a link come from the popular true crime book "Severed: The True Story of the Black Dahlia Murder" by John Gilmore. However, the book makes several elementary mistakes, including claiming that the Black Dahlia worked at the Hollywood Canteen, an impossibility as the establishment closed in 1945 and Short didn't arrive in Los Angeles until 1946. The killings are otherwise entirely different in almost every respect.
Gilmore identified the mysterious tall man in Georgette's life as Jack Anderson Wilson, also known as Grover Loving Jr. and Arnold Smith. Wilson was an alcoholic and had a long rap sheet, including for sexual offenses. That said, Wilson was never a suspect in Georgette's killing, nor in the murder of Short, a crime that Gilmore also pins on Wilson.
In the 1960s, Wilson came to prominence only after telling an informant about how a "friend" had killed the Black Dahlia, a story for which he was paid. He would tell the same stories to the Los Angeles Police Department and an entirely different account to the Los Angeles Examiner, again for which he was undoubtedly paid. An alcoholic and a drifter, it's not hard to see why the stories kept coming.
Article continues below advertisement
However, as a sex offender, notably tall and said to be in both the military and L.A. at the time, it's possible he was involved in Georgette's murder while telling tall tales about Short. He was not an alcoholic in the 1940s, and his guilt may even have turned him to drink, but that is mere speculation, and there is no hard evidence he was involved in killing anyone. He died in 1982 when he set his own bed on fire with a cigarette. While some have suggested that this may be suspicious as the police were ready to move in, this is incorrect and the LAPD was too busy with active cases to look at the matter, seemingly dismissive.
It seems likely that Georgette was a victim of her own generosity. She had already picked up one hitchhiker just hours before her death and sometime before returning home had eaten a sizable meal, being known to treat servicemen to such outings. Invited back to stay at her apartment, this man may have either got the wrong idea of her intentions or simply took an opportunistic moment to force himself on the woman who had shown him kindness.
Article continues below advertisement
While it's possible the killer was already in the apartment when she returned home, the fact she had time to consume the string beans and put on her pajamas suggests otherwise. Equally, it is unlikely she would have answered the door in such attire in the early hours, leaving the only conclusion to be that she did indeed return with the man. This, however, fails to explain her nervousness throughout the last full day of her life, including requests that she not be at her apartment that evening. This might be explained by Georgette already having had a man staying at her apartment who had given her cause for concern, being unwilling to simply evict the individual.
Georgette's body was sent back to her family in New York, where she was interred at the family-owned plot on Long Island. It seems likely that her killer was a military man and what happened afterward remains a mystery.
He may have been killed in action or lived a long life, he may have never offended again or could be the guilty party in one of the numerous unsolved sex crimes and killings over the coming years across L.A. We simply don't know.
Given the passage of time, it seems likely that Georgette's murder will never be solved.
Become a Front Page Detective
Sign up to receive breaking
Front Page Detectives
news and exclusive investigations.
More Stories