'I got hit in the chest!' Video shows Georgia deputy shot after he stops man with alleged history of mental illness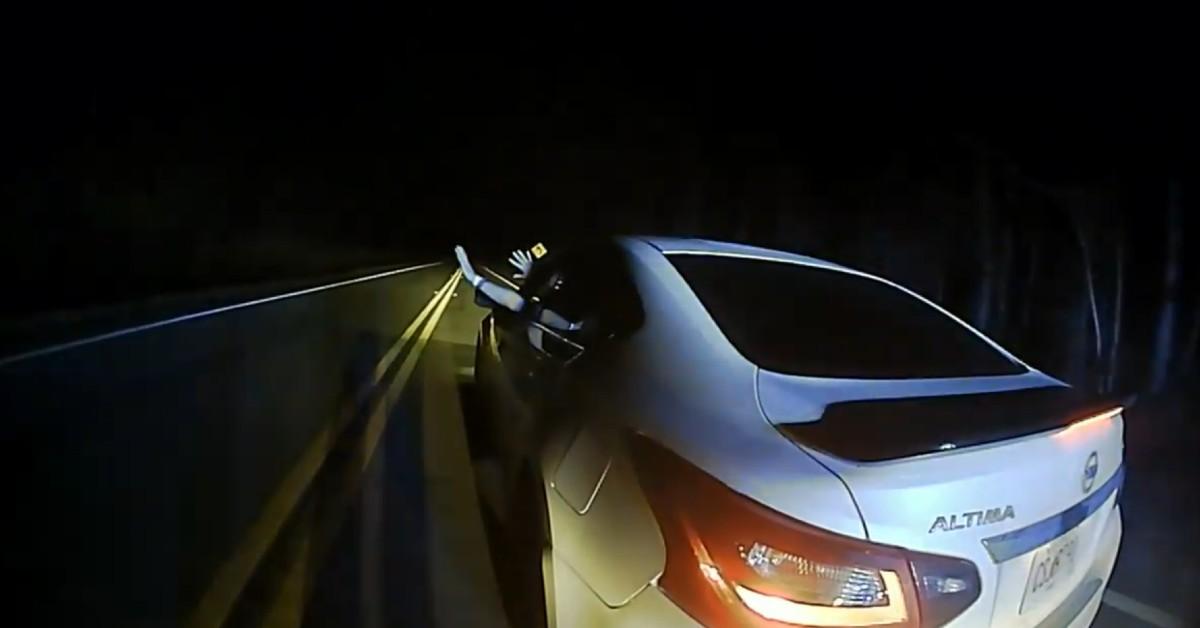 Authorities in Georgia have released multiple videos of a traffic stop after a man who allegedly has a history of mental illness shot a deputy at point-blank range during a traffic stop.
Article continues below advertisement
According to police, 24-year-old Zachary Olivar of Snellville was driving erratically and going 20 miles below the 55-m.p.h. speed limit.
In dashcam and bodycam videos, Jones County Sheriff's Office deputy John Kline can be seen pulling Olivar over. During the stop, the deputy stands at Olivar's car and tells him to exit his vehicle. "This is my home," Olivar repeatedly responds.
The video at one point shows the suspect appears to have a towel in his hand. When the officer asks what he has in the car, Olivar answers: "I have nothing in here, nothing. This is my home."
Article continues below advertisement
Olivar then appears to shoot Kile in the chest.
A dashcam shows the officer standing outside the vehicle and then turning to run. "I got hit in the chest," Kile tells dispatchers on the radio before getting back into his squad car and continuing the pursuit of Olivar's vehicle.
After a slow-speed chase, responding officers nudge Olivar's car into a ditch. Olivar then exits the vehicle and lies down while officers place him in cuffs.
Jones County Sheriff Butch Reece said Kile was wearing a bulletproof vest when he was shot. The deputy was treated at an area hospital and released.
Article continues below advertisement
"Deputy Kile managed to stay in the fight and see things through until the suspect was taken into custody," the sheriff noted in a statement about Olivar, who he said "has a history of mental illness."
Article continues below advertisement
Leading up to the incident, Reese said, the Gwinnett County Sheriff's Office had responded to multiple calls about Olivar, who was allegedly "having issues for the past week, with several attempts made by his family to get him help."
"Unfortunately," Reese said, "it sometimes takes an incident like this one to show how important accessibility to mental health care really is."
"Our jails are not designed to be mental health treatment facilities," he continued. "Our hope is that this incident brings about a much-needed change in the mental health system."
Reese said Olivar attempted to kill himself while in custody and he was subsequently admitted to a mental health facility in Augusta, WMAZ reported.
Olivar currently faces aggravated assault charges in connection to the shooting, according to the station.
Become a Front Page Detective
Sign up to receive breaking
Front Page Detectives
news and exclusive investigations.
More Stories