He went to buy a small amount of pot and was murder. Now, his killers head to prison.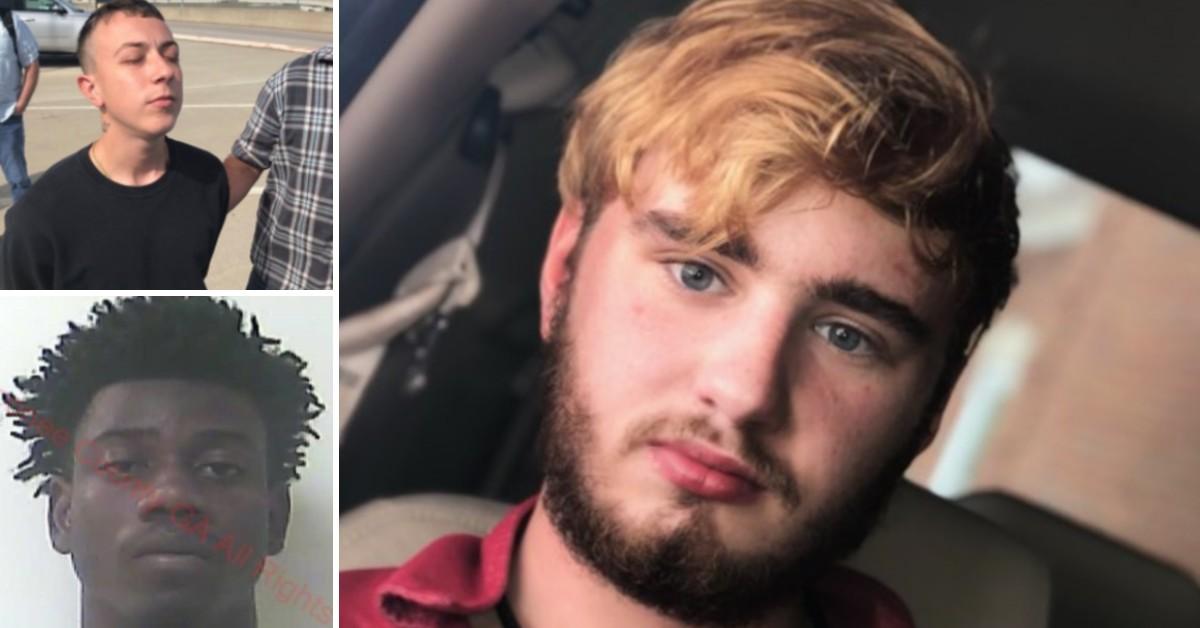 A drug deal gone bad ended with a teen dead and now three men will spend the rest of their life behind bars for his murder.
Article continues below advertisement
The two final defendants were sentenced to life in prison in Georgia last month for the murder of Joey Jackson, 19.The life sentences for Akhemu DunstonDallas Logan McCabeLawton Stephens.
They will have to serve a minimum of 30 years before being considered for parole.
Earlier in April, another co-defendant, Ryan Timothy O'Neal, was convicted of murder, aggravated assault and possession of a firearm during the commission of a felony. He was sentenced to life in prison.
Article continues below advertisement
On July 16, 2019, Jackson attempted to purchase 3.5 grams of marijuana for $30 from Dunston. During the transaction, Dunston stole Jackson's phone as he sat in the passenger seat of a Pontiac G8. In his quest to retrieve the phone, a tussle ensued. McCabe, who was driving the car, accelerated, dragging Jackson along. Next, O'Neal pulled out a 9mm handgun and shot Jackson in the arm. However, the bullet traveled through his arm to his upper chest.
Jackson staggered about 100 yards back to his grandparent's home at the intersection of Whippoorwill Road and Cumberland Drive in Watkinsville, Georgia. Unfortunately, he lost a lot of blood, which is why it took him two hours to make it there. The grandparents called 911, but Jackson died at the hospital the next day.
Article continues below advertisement
According to the police, McCabe fled to Mexico immediately after the shooting. However, in partnership with the Mexican authorities, the FBI arrested McCabe and he was extradited to the U.S. in October 2019.
Article continues below advertisement
The Oconee County Georgia Sheriff's Office stated after McCabe's arrest, "He ran. He did a pretty good job of hiding. Nonetheless, he's on his way to our jail.We offer our deepest thanks to the Athens FBI office, the FBI Middle District Safe Streets Task Force, and the Middle District United States Attorney's Office. You guys ROCKED!! Your professionalism and dedication to this effort is truly a model for how to get the job done. Thank you."
The jury deliberated for just two hours and 30 minutes before it returned a guilty verdict against Dunston and McCabe.
"We hope that these final convictions bring a measure of peace and closure to this tragedy for the family and friends of Joey Jackson. Since the last trial they have experienced more loss as Joey's grandmother passed away," said Oconee County Sheriff James Hale, according to Online-Athens.
Become a Front Page Detective
Sign up to receive breaking
Front Page Detectives
news and exclusive investigations.
More Stories