He Killed His Mother And Pregnant Wife With A Baseball Bat. Then, He Called 911 And The Cops To Meet Him Outside.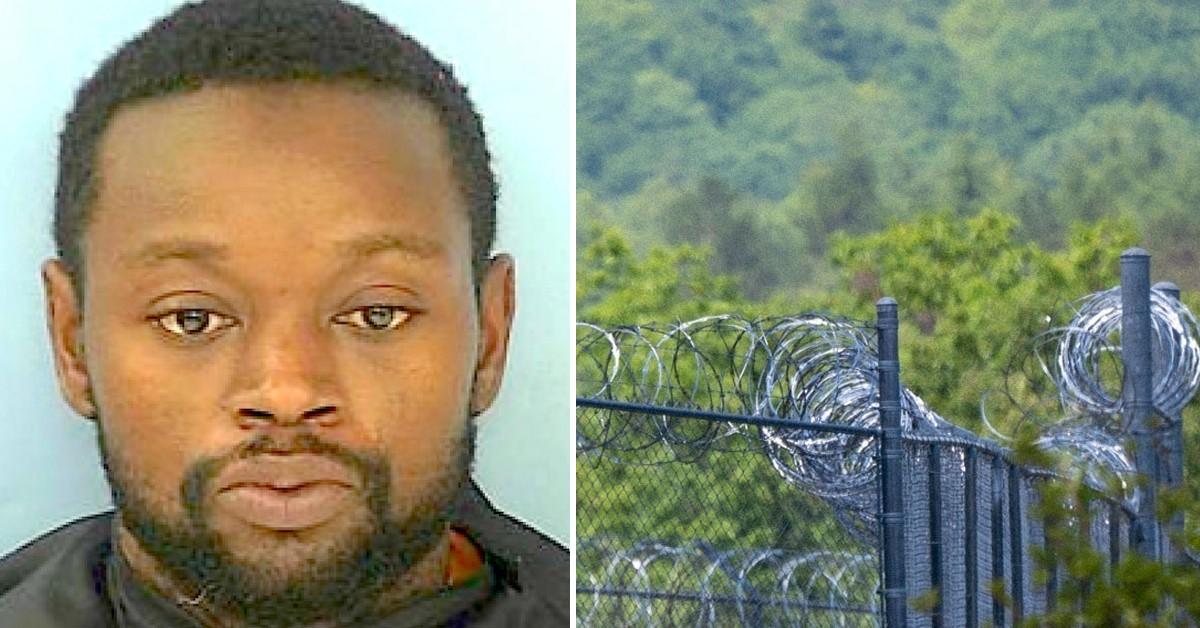 A former Georgia high school football star killed his mother and pregnant wife. Now, he will never walk free again.
Article continues below advertisement
This month, Fayette County Superior Court Senior Judge Arch McGarity sentenced Johnny Thomas Edwards IV, 34, to life in prison without the possibility of parole for the brutal death of his mother, Dr. Kathy Edwards, and his pregnant wife, Venus Quanteh, 31.
In exchange for dropping two felony charges, Edwards pleaded guilty but mentally ill to two counts of malice murder and one count of feticide.
Article continues below advertisement
"This case is truly heartbreaking and horrific. The family members in this case lost a mother, a grandchild, a wife, and so much more. This is a just sentence for such a heinous crime, as the defendant can not hurt anyone else," said Fayette County District Attorney Marie Broder, according to The Atlanta Journal-Constitution.
On Dec. 7, 2019, officers responded to 130 Coventry Court in the Highgrove subdivision in Fayette County, Georgia, after receiving a call from Taylor, who told dispatcher he had killed his mother and wife.
Article continues below advertisement
Then, he added, he would be waiting outside for the police. Upon arrival, the defendant opened the door to the residence, where authorities found Dr. Edwards and Quanteh lying in a pool of blood.
Between the women's bodies lay a wooden baseball bat covered in blood. In addition, a steak knife was also found on the bathroom floor. Investigators observed the defendant had blood stains on his ears, hands, pants and shoes. As a result, he was placed under arrest immediately.
Edwards and his wife had recently moved in with his parents shortly before the homicide.
Article continues below advertisement
An autopsy report established Quanteh suffered a fractured skull and defensive stab wounds. She was five weeks pregnant. Also, Dr. Edwards suffered a fractured skull and multiple stab wounds to her neck.
The defendant represented himself at his initial appearance in court, where he recited a children's nursery rhyme while responding to the murder charge. As a result, the judge ordered a competency hearing. Family members told investigators Taylor had expressed feeling people were out to harm him before the killings.
Article continues below advertisement
Ironically, as a teenager, Edwards had been a model student and a National Society of High School Scholars member. In addition, he was a football star at Starr's Mills High School. The defendant went on to play as a defensive back for Wake Forrest University where he was considered one of the top 50 football players in Georgia in 2003.
Dr. Edwards was a known physician who worked for Emory Healthcare at Peachtree City for more than two decades. She also practiced at Piedmont Hospital.
"This was a crime that echoed not just in a neighborhood but an entire county and beyond that," said Broder, reported FOX 5.
The defendant's father and brother were not at the home when the homicide occurred.
Become a Front Page Detective
Sign up to receive breaking
Front Page Detectives
news and exclusive investigations.
More Stories